Ouch! Hulk Hogan Lands In Emergency Room After Motorcycle Radiator Explodes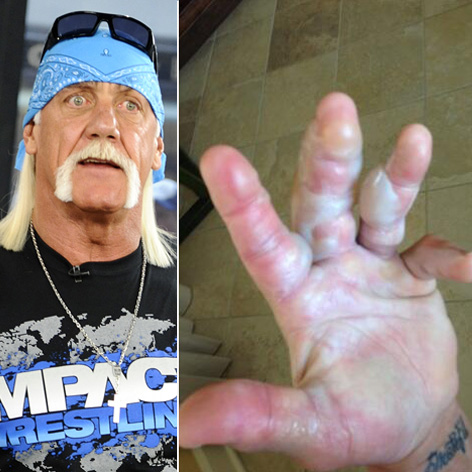 Hulk Hogan said it best -- "Triple OUCH!" he tweeted after he badly burnt his hand.
"Just had a radiator explode in my hand," the Hulkster explained, posting a photo of his grossly blistered digits and palm.
He's being treated, he revealed "at the ER at Tampa General Hospital."
Article continues below advertisement