Eminem Disses Kanye West's 'Biggest Rock Star' Interview, To Top That Tells Host 'I'm Peeing Right Now'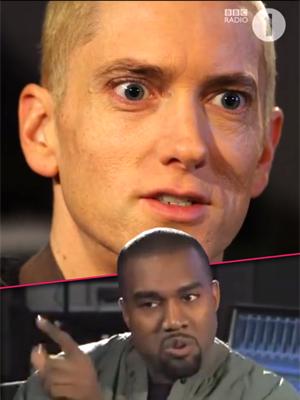 Article continues below advertisement
"So I decided I was going to walk in here and just pee on the floor and leave," Marshall Mathers deadpanned.
"I'm peeing right now."
Unlike being blindsided by West, Lowe said he was ready for anything Eminem could throw at him.
"See the difference is this time I'm totally prepared for it."
Watch Eminem diss Kanye and talk about his own new album The Marshall Mathers LP 2 here on RadarOnline.com.