Sorry Portia! Ellen DeGeneres Reveals She Dated Brad Pitt's Ex-Girlfriend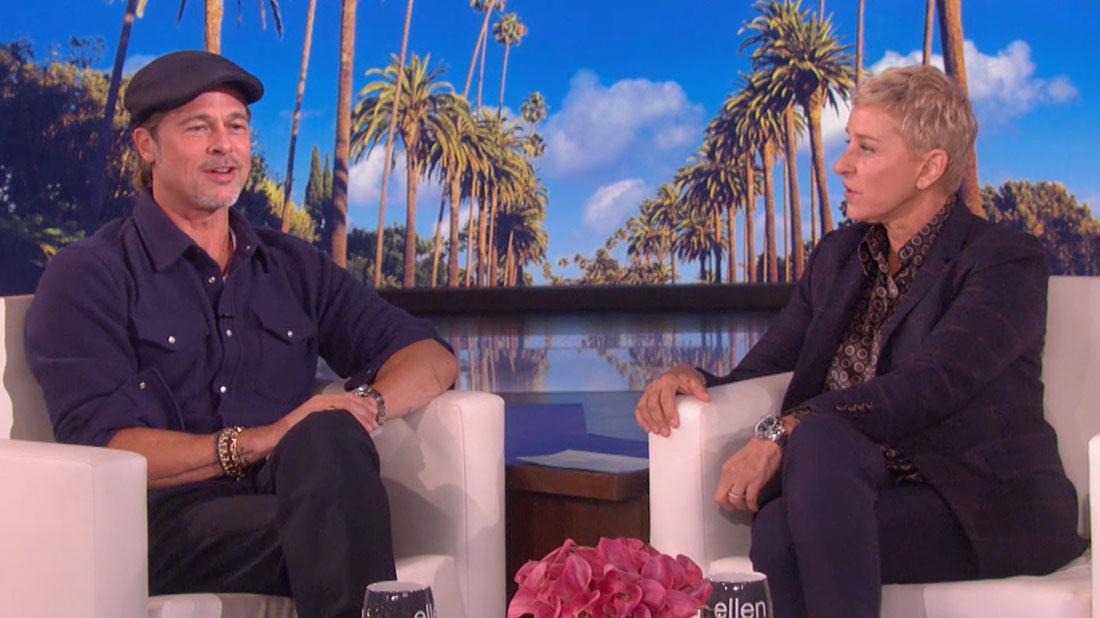 At the start of the show, the two spoke about how they met, with Pitt, 55, saying that they first saw each other at singer Melissa Etheridge's pool party, during which he believes DeGeneres, 61, was hitting on his girlfriend!
Article continues below advertisement
"Was I hitting on your girlfriend, really?" DeGeneres asks.
"I think so," Pitt responds. "I was flattered."
"I actually since then have dated another one of your girlfriends," DeGeneres admits. "We'll talk about that later."
"After the show," agrees the actor.
The two did not reveal the ex they were talking about.
As RadarOnline.com readers know, before DeGeneres married Portia de Rossi, she was linked to Alexandra Hedison, Anne Heche, and Teresa Boyd. Pitt was linked to a string of famous beauties before his marriages to Angelina Jolie and Jennifer Aniston. The Hollywood hunk famously dated Gwyneth Paltrow, Demi Moore, and Christina Applegate. He was also linked to Juliette Lewis, Julia Ormond, Thandie Newton, Claire Forlani, E.G. Daily, Robin Givens, Jill Schoelen, Sonita Henry, Shalane McCall, and Sinitta,