Controversial 'Duck Dynasty' Star Phil Robertson: Girls Should Marry When They're 15, Cook & Carry A Bible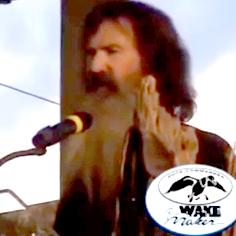 It looks like Phil Robertson may have controversial views on more than just homosexuality — new video footage of the Duck Dynasty star reveals that believes 15 is the perfect age for girls to get married as long as they're good in the kitchen and carry a Bible.
During a Sportsmen Ministry talk in Georgia from 2009, Robertson addresses the crowd with dating advice, and RadarOnline.com has the video clip.
Article continues below advertisement
But it's what he says about the age young men should marry women that's sure to fuel the fire already surrounding the Duck Dynasty patriarch.
"They got to where they're getting hard to find. Mainly because these boys are waiting until they get to be about 20-years-old before they marry 'em," he said.
"Look, you wait until they get to be 20-years-old, the only picking that's going to take place is your pocket. You got to marry these girls when they are about 15 or 16, they'll pick your ducks. You need to check with mom and dad about that of course."