Donald Sterling's Former PIMP Unmasked: Claims Disgraced Clippers Owner Is Partial To 'Light Skinned Women Of Color'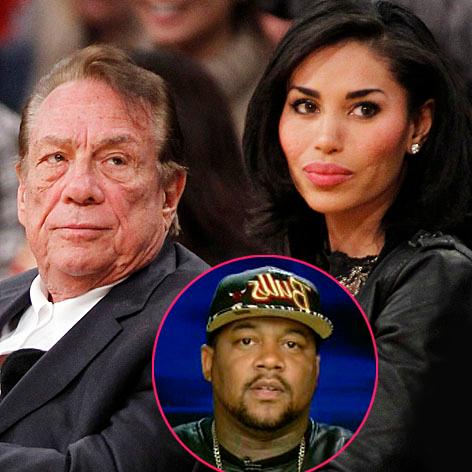 A man identifying himself as Maserati — an admitted pimp, and associate of Donald Sterling — tells CNN's Don Lemon the embattled Los Angeles Clippers owner has a predilection for "light skinned" women "of color."
"I've known him to always want a woman of color," said Maserati, who claimed to have first met Sterling when he ran a Vegas escort service, and held a friendship for him for five years thereafter.
Article continues below advertisement
Maserati, who is black, made clear he was the source of the two world exclusive videos RadarOnline.com released this month — and did not receive a penny for them.
Donald Sterling's Pathetic Racism Excuse Revealed In Second Secret Recording: I Was Just 'Jealous' & 'Trying To Have Sex With' V. Stiviano!
LISTEN To His Crude Comments About His Penis Size
Both stories made national news, as the scandal has dominated headlines in both the news and sports realms. In the tapes, Maserati swore he was "not a racist" and attributed his actions to that of a misguided Romeo, saying his offensive comments about black people were part of his schtick to try and seduce V. Stiviano.
MORE ON:
Los Angeles Clippers
"You don't speak that type of language and not be racist."
Stay with RadarOnline.com for more on this story.