Denise Richards Applauded For Mega-Mom Duties On Chelsea Handler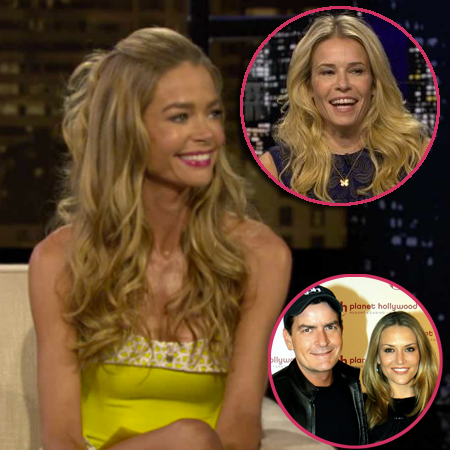 Denise Richards was serenaded with applause during her appearance on on Chelsea Lately Monday, after the host lauded the working mom for taking in ex-husband Charlie Sheen's twin sons Max and Bob, with their mother Brooke Mueller going through a skid of personal problems.
"I know you're raising his kids right now," Chelsea told the Wild Things star, adding she knows Denise has to stay mum on the situation herself -- a fact confirmed by Denise, who said, "Pretty much."
Article continues below advertisement
"Well its really nice of you to be doing that," the talk show host told the actress, who received a thunderous applause from the studio audience.
Chelsea then told Denise, "You used to get a really bad rap and you've turned out to be the coolest ex wife anyone can hope for!"
As we previously reported, Denise has been pinch hitting parentally after Mueller and Sheen's twins were removed from Brooke's custody due to concerns her drug use could endanger them. Richards was given temporary custody of the boys with Sheen's blessing.
Chelsea Lately airs weeknights at 11/10c on E!