Exclusive
Denise Richards Has Been Raising Brooke Mueller's Twins Since Last Summer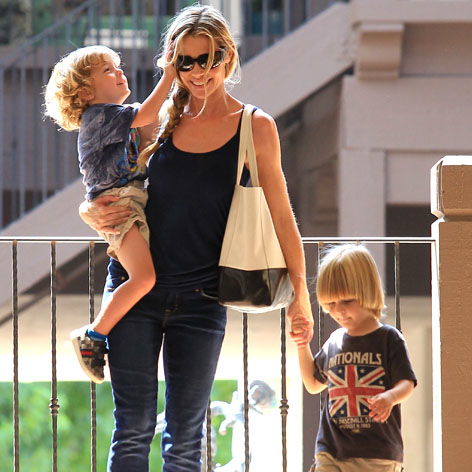 Denise Richards has been raising Brooke Mueller's twins for nearly a year, RadarOnline.com is exclusively reporting.
Denise now has legal temporary guardianship of Bob and Max, 4, whose father is her ex-husband Charlie Sheen.
The boys were removed from Brooke's care by Los Angeles County Child Protective Services because of her ongoing drug use.
However, RadarOnline.com has learned that Denise has been the primary caregiver for Bob and Max since last summer!
Article continues below advertisement
"Initially, Brooke willingly placed the boys in Denise's care because she was going in and out of rehab, and using drugs," a source close to the situation tells us.
"Child protective services has now asked Denise to give specific dates that she had been taking care of the twins, in advance of a big custody hearing in July. The boys have spent more time with Denise than with their own biological mother for the last nine months. The boys are a part of Denise's family, and they are extremely happy in her care," the source says.
Mueller is "terrified" of legally losing her kids, the source says, in part because it would cost her the $55,000-a-month in child support she receives from Sheen.
"Brooke doesn't have any money saved and lives month-to-month on the child support," the source says.
Sheen, the source adds, has no interest in kicking Brooke while she's down but he will make sure his boys are taken care of and safe.
Los Angeles officials are now preparing an extensive report on Bob and Max, and recommendations for their future. Social workers are going to recommend that Mueller only be granted supervised visitation after she leaves rehab, and require weekly random drug tests, another source tells us.
"There is no way Brooke is going to get custody back of the twins anytime soon," the source says.