Ex-Gen. David Petraeus Breaks Silence & Apologizes For Sex Scandal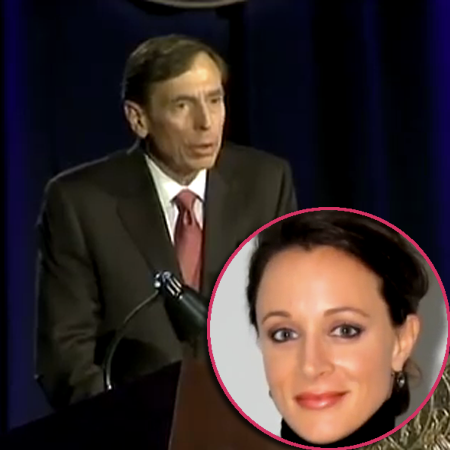 Former U.S. Gen. David Petraeus, giving his first public speech before 600 attendees at the University of Southern California's ROTC dinner Tuesday night, apologized for the affair with writer Paula Broadwell that caused him to resign his post last November.
"It truly is a privilege to be here with you this evening -- all the more so given my personal journey over the past five months," said the four-star general, who agreed to speak at the dinner before the scandal broke.
Article continues below advertisement
"I join you keenly aware that I am regarded in a different light now than I was a year ago -- I'm also keenly aware that the reason for my recent journey was my own doing … so please allow me to begin my remarks this evening by reiterating how deeply I regret and apologize for the circumstances that led to my resignation from the CIA and caused such pain for my family, friends and supporters."
Petraeus, 60, said he didn't want the night to be about him, but rather USC's military community. He said he'd like more efforts to help veterans suffering from physical and mental problems.
Petraeus, who remains with his wife Holly, ended his speech thanking those who have supported him through the tough times, rounding things out with a message of perseverance.
"My experience can be instructive to others who stumble or indeed fall as far as I did -- one learns, after all, that life doesn't stop with such a mistake. It can, and must, go on.
Watch the video on RadarOnline.com
youtube
"I know that I can never fully assuage the pain that I inflicted on those closest to me and a number of others. I can, however, try to move forward in a manner that is consistent with the values to which I subscribed before slipping my moorings, and as best possible to make amends to those I have hurt and let down, and that is what I will strive to do."
As we previously reported, the scandal flared up late last year after Florida socialite Jill Kelley complained to authorities about a string of threatening emails from Broadwell, leading to the discovery of her affair with the former CIA director.