David Letterman Makes Fun Of Paris Hilton's Love Life; Did Paris Take A Swipe At Lohan Family?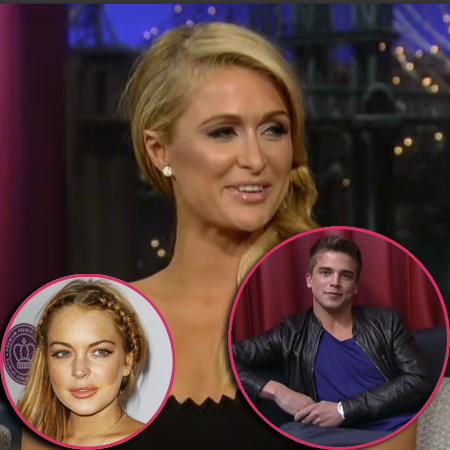 Paris Hilton appeared on Thursday's edition of the Late Show with David Letterman, where they discussed Lindsay Lohan's ongoing drama, as well as the celebutante's fast-paced love life.
"What do you make of what is going on today with Lindsay Lohan and other young stars who are not doing well?" Letterman asked the 32-year-old Hilton. "Troubled, having problems … you have a little insight there."
The Stars Are Blind singer answered, "Yeah, I think it all comes down to your family," before taking a thinly-veiled swipe at Lohan's Long Island-based clan.
Article continues below advertisement
"I'm very lucky to have such an amazing family -- I think some people aren't that fortunate," she said.
Letterman continued to try and pry more opinions about Lindsay out of Paris, who stayed the course giving generic, canned answers.
"I haven't seen her in a while, but I wish her the best," she said of Lohan, to which Letterman responded, "You are being good about evading the answer."
She responded, "I always like to be nice about everyone … I don't want to cause any drama … I wish her the best."
Later, the subject turned to the latest in the parade of suitors for the wealthy perfume entrepreneur -- Spanish male model River Viiperi.
"Each time you are here, as it turns out, we have said hello to the love of your life -- and it's never the same guy!" Dave joked, though Paris insisted, "This time it's for real -- I've never been happier!"
Dave later joked, "He is really hunky!"
Fun Fact: Dave personally called Paris to apologize after she was upset with his line of questioning -- about her past legal issues and stint in jail -- during a previous appearance on his talk show in 2007.
Watch the video on RadarOnline.com
The Late Show with David Letterman airs at 11:35/10:35c weeknights on CBS.