Head Over Heels! Cynthia Bailey Gushes Over Engagement To Mike Hill On Video
Cynthia Bailey is on a new high!
Moments after getting a surprise proposal, The Real Housewives of Atlanta star took to Instagram Live with her fiance Mike Hill, RadarOnline.com can report.
At the start of the video, the lovebirds are seen alongside each other as the sportscaster laid his head on her shoulder.
"Hi fiance," Cynthia, 52, gushed.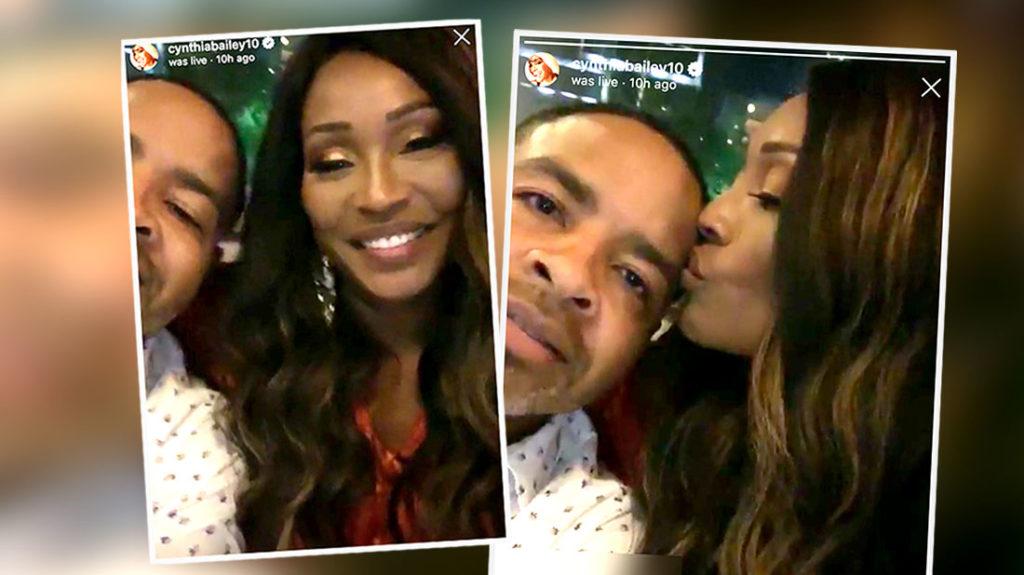 "Hey fiancee," he lovingly responded.
She then kissed him on his forehead before going into detail about her how tired she was after the launch of her wine cellar and of course, her engagement.
Article continues below advertisement
"So ya'll can stop asking,' Mike boasted as he showed off her ring to the camera. "..but it wasn't for you, it was for her. It was the right time," he said.
"Yea, it was a big day today," the model added. "Still processing everything."
"You happy?, the sports enthusiast asked. "That's all that matters!" he said after she confirmed she was.
The newly engaged couple then asked their viewers what they were doing before they realized they need to keep track of the date.
"What's today's date? Mike inquired. "Oh yea!, Cynthia shouted.
"We gotta remember today's date," he continued. "The 26th, July 26th."
"So July 26th," she repeated before telling her fans she loved them and ending the video with a kiss to the camera.
As readers know, Mike, 48, got down on one knee on Friday during the opening of the reality star's wine store, Bailey's Wine Cellar. RHOA cameras captured the beautiful moment.
"Mike's daughter and Cynthia's daughter were there," the source said about the romantic move. "Her mom and sister were also there."
The majority of the housewives were also in attendance, with the exception of Nene Leakes, who still hasn't made up with Cynthia after she invited Kenya Moore to her event and didn't inform her.