College Athlete, 22, Might Have Infected Dozens Of Men With HIV During Taped Trysts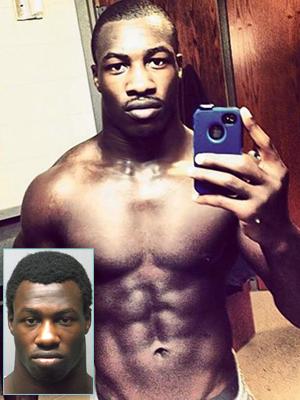 An 22-year-old college athlete out of Missouri might have infected dozens of men with the HIV virus, prosecutors said this week, after retrieving 32 tapes of the man from his laptop in which he was having unprotected sex with men who might not have been aware of his status, or that they were being filmed.
Michael Johnson, a one-time wrestler at Lindenwood University in St. Charles, Mo., has been charged with five counts of recklessly risking infection of another with HIV since November.
Article continues below advertisement
Authorities said they have only identified one of the men in the tapes, and are trying to suss out the identities of the others; many of the men seen having sex with Johnson might have met him through social media sites, including Facebook, Instagram and Twitter, as well as on campus.
St. Charles County prosecutor Tim Lohmar told KMOV that "it's safe to say that numerous of those videos were taken inside his dorm room; we know that because we recognize the furniture."
Watch the video on RadarOnline.com
Authorities there are asking anyone who may have had an intimate relationship with Johnson, or who may have relevant info, to contact the St. Charles Detective Bureau at 636-949-3330.
"It's a matter not only of their individual safety," Lohmar said, "but public safety as well."
Johnson remains in custody on a $100,000 bond at St. Charles County Jail., and is slated for a court hearing Tuesday. If convicted, he could be sentenced to life in prison.