Is This The Cure For AIDS? Baby Born With HIV 'Cured' - Doctor Says Of Breakthrough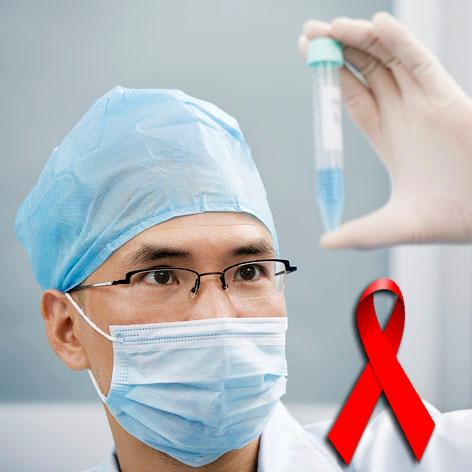 A baby who was born with the AIDS virus appears to have been cured, scientists announced on Sunday.
The infant from Mississippi was given a cocktail of drugs at birth after it's mother was diagnosed with HIV while in labor.
At 18-month-old the baby, whose identity has not been revealed, was taken off the medication and now 10 months later the child has been deemed "functionally cured."
While there is no guarantee the baby will remain healthy, the news is a major breakthrough in the medical world and could help thousand of infected children in the future.
Article continues below advertisement
The announcement was made at a major AIDS meeting in Atlanta where specialists uncovered their findings.
"You could call this about as close to a cure, if not a cure, that we've seen," said Dr. Anthony Fauci of the National Institutes of Health.
The baby was given a stronger and faster treatment than is usually given to newborns and it was administered before tests even confirmed the child was infected.
Moving so quickly may have knocked out HIV in the baby's blood before it could form what are called "hideouts" in the body, where cells hide and then reinfect after medication is stopped.
"We can't promise to cure babies who are infected," said Dr. Hannah Gay, a pediatric HIV specialist at the University of MIssissippi. "We can promise to prevent the vast majority of transmissions if the moms are tested during every pregnancy."
Gay is giving the child check-ups every few months. "I just check for the virus and keep praying that it stays gone."