It's About Time! Slavery Officially Over In Mississippi 148 Years After The 13th Amendment Was First Passed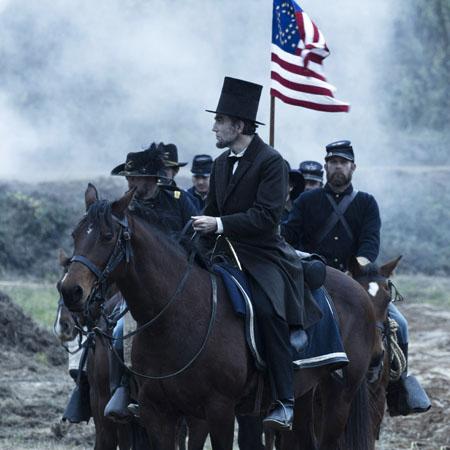 Well, it's about time!
As movie-goers watch Daniel Day Lewis' critically acclaimed reenactment of the passing of the 13th Amendment following Abraham Lincoln's historical legal battle to end slavery during the Civil War, few realized that it was never officially abolished in Mississippi, RadarOnline.com is reporting.
The Southern state finally ratified the amendment earlier this month by a string of events directly inspired by the Oscar-nominated film Lincoln, when Dr. Ranjan Batra, an associate professor of neurobiology and anatomical sciences at the University of Mississippi Medical Center, returned from the movie theater and wondered what happened when the states voted on ratification.
Article continues below advertisement
Batra — a native of India who became a U.S. citizen in 2008 — began researching the topic online and discovered that on December 6, 1865, the amendment received the three-fourths of the vote it needed when Georgia became the 27th state to ratify it, but that four states rejected the measure including Delaware, Kentucky, New Jersey and Mississippi.
While most states eventually fell in line with the national opinion over the decades (the latest being Kentucky in 1976), Mississippi shockingly still had not complied!
Batra alerted his friend, Ken Sullivan, of his horrific discovery, who then rushed out to see Lincoln for himself.
"People stood up and applauded at the end of it. That's the first time I ever saw an audience do that," Batra told the Clarion-Ledger of the highly-acclaimed drama. "I felt very connected to history."
Although Mississippi State Senator Hillman Frazier introduced a resolution to ratify the amendment in 1995, the resolution never became official because then-Secretary of State Dick Molpus never sent a copy of the resolution to the Office of the Federal Register.
Article continues below advertisement
Called to action by the historical biopic, Sullivan contacted the office of Secretary of State Delbert Hosemann, who agreed to file the paperwork and make it official, and a copy of the 1995 Senate resolution was finally sent to the Office of the Federal Register on January 30.
On February 7, Charles A. Barth, director of the Federal Register, wrote back to confirm that he had received the resolution: "With this action, the State of Mississippi has ratified the 13th Amendment to the Constitution of the United States."
"It was long overdue," Secretary of State Delbert Hoseman simply said, upon the announcement that slavery was now finally legally abolished in all 50 states.