Shooting Resumes: Porn Moratorium Lifted After Positive HIV Test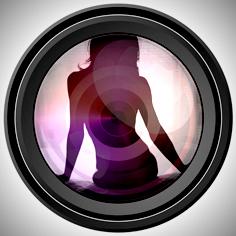 The adult film industry in Los Angeles is breathing a major sigh of relief, after those exposed to the positive HIV male actor returned negative tests.
The moratorium, in place since the business was shut down last Friday, has been lifted, RadarOnline.com has learned.
Production can resume today.
"There have been no further positive HIV tests within the performer pool," The Free Speech Coalition said.
Article continues below advertisement
"The last at-risk interaction between the performer who tested positive and another performer occurred three weeks ago, on November 21. The testing window for the RNA-Aptima HIV test is 7-10 days. Doctors have since tested and retested that performer's first generation contacts in the performer pool, on-set and off. None generated a positive test for HIV."
Only performers who have retested under the industry guidelines on or after December 5 are cleared to return to work.
December 5 is fourteen days after the last at-risk interaction between the positive performer and any member of the performer pool.
"While we understand that a moratorium is difficult for both performers and producers, it's important that we're cautious when dealing with HIV," said Diane Duke, the chief executive officer of the Free Speech Coalition.
"For nearly a decade, the combination of moratoriums and testing have been successful at preventing HIV transmission in the adult workplace. However, we must be always vigilant, and work to improve that record."
The cleared test results is a lucky escape for the industry: As RadarOnline.com reported, it emerged the infected actor had tried to book a sex shoot with a female porn actress days AFTER he'd tested positive for the incurable disease.
The male star — who has not been publicly identified — attempted to book a sex scene via text message with an actress on webcam days after he took the test that revealed his HIV-positive status.