HIV Scare: A Fifth Porn Star Tests Positive, Names Revealed At Industry Crisis Talks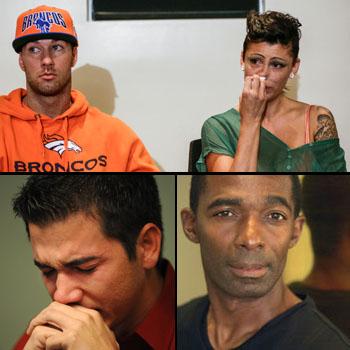 Article continues below advertisement
Stone has worked in the porn industry for more than three years and believes his test results may be false-positive.
"It's looking like a false-positive, but we're still not 100 percent sure about that," he said.
Stone is a Kink-studio actor who got his positive HIV test through the Performer Availability Screening Services (PASS) and claims the Free Speech Coalition (FSC) knew he tested positive, yet he is still scheduled to shoot a porn scene on Thursday.
Another performer, identified only as John Doe, is said to be the fourth infected and revealed that he has been working in the industry for two years and did not reveal the studio he worked for, or when he was infected.
Both Bay and Daily said the outbreak of HIV positive actors proves that the industry is wrong for only testing performers for the virus and other sexually transmitted diseases every 14 days, calling it insufficient.
Article continues below advertisement
AHF president Michael Weinstein noted that the moratorium to cease production of filming porn is being lifted too soon, but wouldn't be necessary if the actors were using condoms.
Daily admitted to having sex with HIV-positive people, stating he always used a condom — and pointed out that condoms work and kept him safe from the disease — pointing the finger at the industry for being more concerned with money, not the health of their performers.
Previously infected actor Burts said he got no follow up care from the industry and called moratoriums "a joke."
Also infected in the past, James said the industry failed and it will continue to fail unless something drastic is done.
Cameron revealed that she filed a Workers Comp complaint and said that during a Kink shoot a male co-star cut the tip of his penis, which bled, and continued to shoot without a condom. She says she was "touched inappropriately" during the shoot and didn't know how unsafe it was because it all happened so fast.
She didn't outrightly say that was the shoot she was infected on, but implied it, MikeSouth.com, reports.