'A Slap In The Face!' Caitlyn Jenner Lets Bitter Feelings Fly Toward Kris Over Kylie Graduation Party Snub In Must-See 'I Am Cait' Preview
Caitlyn Jenner and ex-wife Kris face off on I Am Cait, in an awkward chat after the trans beauty was not invited to daughter Kylie Jenner's graduation party.
The tense exchange on E! took place at a time Kris and Caitlyn were at odds over jabs they exchanged in the now-famous Vanity Fair issue Caitlyn revealed herself as a woman in.
The "Momager" told Caitlyn, "One of the reasons I wanted to talk to you was because I don't want your feelings to be hurt like the other day when I heard that you weren't happy about not being included in Kylie's graduation."
Article continues below advertisement
Bitter and hurt over the snub, the Olympic gold medalist made clear to Kris, "It wasn't me making that decision, it was YOU making that decision.
"I was so disappointed in everybody."
The emotional fashionista, 65, reminded Kris of the time she put in as a parent, calling it "a slap in the face when you don't even get invited to their graduation.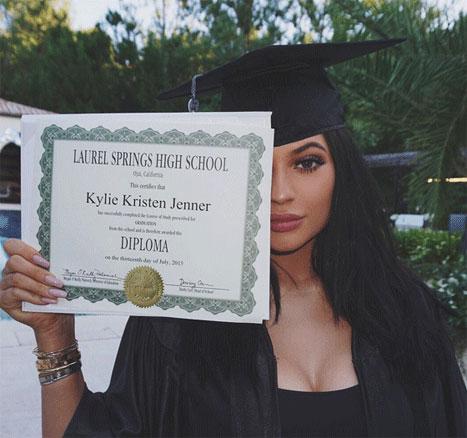 "For 15 years of my life I carpooled kids every day -- some days I would spend 3 or 4 hours in the car," she said.
Kris retorted, "That's exactly how I felt with the Vanity Fair article because I spent 25 years of my life and 18 hours a day," before Caitlyn shot back, "It's not tit-for-tat! Vanity Fair was months ago, we're talking about what happened just a few days ago."
Kris reminded her former spouse that divorced people don't traditionally do things together, and that the snub "wasn't malicious" and wasn't intended on crushing her feelings.