Exclusive
It's War! Caitlyn & Kris Jenner Accuse Each Other Of Lying In Contentious 'Vanity Fair' Interview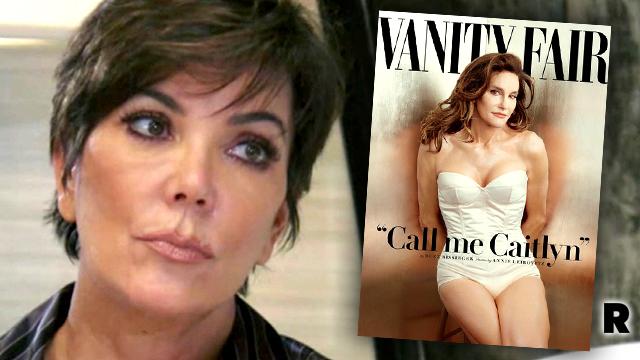 Caitlyn Jenner and Kris Jenner are at each other's throats about what really happened in the last days of their marriage, giving conflicting versions of the story to Vanity Fair. Who's telling the truth?
"Neither side wants to appear rancorous but the two sides agree on virtually nothing," Buzz Bissinger wrote in the article, released Monday.
Caitlyn insisted that she was a "good solid B cup" when she met Kris. And her son, Brody, remembered telling his mom Linda Thompson that he caught his dad coming out of the shower and saw his "boobs."
Article continues below advertisement
Kris, however, claimed that is not true, and that it was only a "little bit of a man boob" situation.
What's more, Caitlyn claimed she was fully honest about her gender issues, admitting to an attempted transition in the 1980s.
But Kris told Vanity Fair that she believes that is an exaggeration. "He told me he had done hormones back in the early 80s .. He never really explained it. There wasn't a gender issue. Nobody mentioned a gender issue. Somebody mentioned that at one point in his life liked to dress up," she retorted.
And though Caitlyn said in her interview with Diane Sawyer that Kris had seen her cross-dressing, Kris insisted she only ever saw the clothes lying around the house, and that she never saw Caitlyn cross-dressing.
Caitlyn admitted, "probably a mistake I made was maybe not having her understand … this is a condition that you cannot get away from."
Still, as RadarOnline.com reported, she claimed the breakdown of her marriage to Kris was "20 percent gender and 80 percent how I was treated" by "not very nice" Kris.