Brandi Glanville Admits She Still Loves Cheating Ex Eddie Cibrian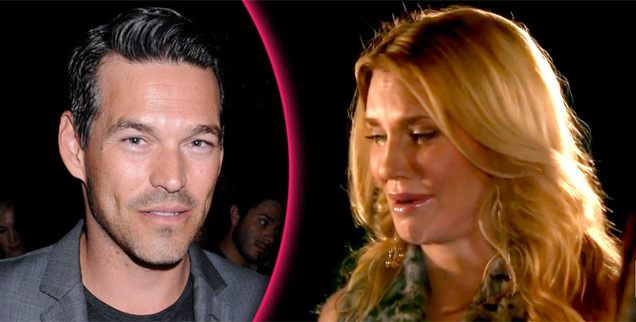 Article continues below advertisement
There, Brandi admitted she's had to keep her guard up since Eddie Cibrian left her for the country singer.
"It's hard with this group to open up … I've had to be defensive," the 40-year-old model turned author said.
The mother-of-two admitted she was a "train wreck" in the two years after the break-up, adding, "It's been f**king hard - it's been really hard."
She said she still loves Eddie as the father of her children, adding he used to be the love of her life.
At that point, castmate Lisa Vanderpump brought Rimes' name into the discussion, eliciting catcalls from the dinner party, who noted how LeAnn has repeatedly copycatted Brandi - from her taste in fashion to her taste in men.
"She never did dress like that!" one diner said of LeAnn's skimpier outfits in recent years, while Lisa crowed how the copycat LeAnn hired the same exact wedding dress designer as Brandi, another egregious example of her bizarre desire to be just like Eddie's ex.
In the meantime, LeAnn was already having a tough Monday before the episode aired, as she was snapped weeping to a pal while leaving a restaurant in Los Angeles.
She tweeted a horoscope early Tuesday, but had yet to address the impromptu roast that broke out at her expense.