Brandi Glanville: 'I Don't Respect Women Who Sleep With Married Men' -- Like Joanna Krupa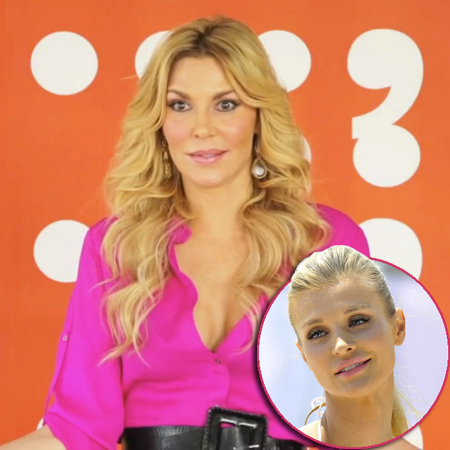 Brandi Glanville's not done piling on Joanna Krupa just yet.
In possibly the fastest-developing feud in Real Housewives history, the controversy magnet of the 90210 continued to bash the Polish princess, just days after she crassly said she heard a rumor that the model's "p***y smelled."
In a new clip on Bravo, Brandi continued throwing shade on her Real Housewives Of Miami counterpart, again alluding to a rumor she heard that Krupa was one of many women who bedded Yolanda Foster's ex-husband, Mohamed Hadid, during their marriage.
Article continues below advertisement
"Joanna's beautiful, but I don't respect women who sleep with married men," Brandi said nonchalantly. "She did, what do you want me to say? Mohammed and Yolanda told me; I mean, Joanna didn't tell me, but I believe my friends.
"She did sleep with Yolanda's husband while they were together … and Yolanda knows as well."
Watch the video on RadarOnline.com (WARNING: Content Is Explicit)
As we reported, Hadid took to Twitter to deny Brandi's initial claims, writing that he doesn't "talk like that," and calling Glanville "such a scum and a foul mouth."