Let The Explosive Brandi Vs. Adrienne Battle Commence! Glanville & Maloof Fight It Out Face To Face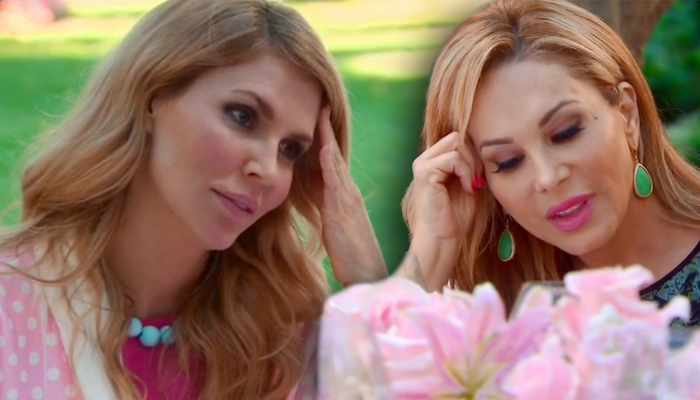 Article continues below advertisement
As the ladies gather for a tea party, the tensions explode and Brandi and Adrienne finally get it all out in the open -- and then some -- in a very vocal manner.
It all kicks off after Brandi charges she's received a legal letter from Adrienne's lawyer ... Maloof adamantly denies that she sent one ... and let battle commence!
"Your lawyer never sent my lawyer a letter?" Brandi asks incredulously.
"Absolutely not! Shame on you for being so calculating!" Adrienne slams back.
You can catch the whole fight on Real Housewives of Beverly Hills -- Monday at 8/7c on Bravo.