'RHONY' War! Jules Rips Blabbing Bethenny: 'Shut The F*** Up!'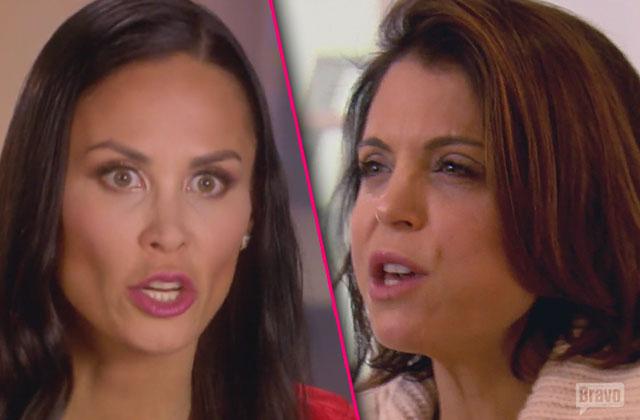 So far on this season of Real Housewives of New York City, Bethenny Frankel has been at war with Dorinda Medley and her boyfriend John Mahdessian.
But in a preview for the upcoming episode, Frankel sets her sights on a new victim: Jules Wainstein.
During the uncomfortable conversation, Frankel criticizes Wainstein's new house, which is still under construction.
"It's like a seven year project," Wainstein, 35, told her 45-year-old costar during a tour the home.
Article continues below advertisement
This sets Frankel up to share her opinion on the situation.
"What the hell were you guys thinking?" she stated. "Well, you got to get organized because your going to have 8,000 problems once you're done. You're going to lose so much money. You're never going to be able to sell this."
"It's going to be like the money pit," Frankel added.
Wainstein doesn't like Frankel's rude comments and shares some of her own thoughts.
"Shut the f*** up," she said to the cameras during a confessional. "Who are you to judge my house?"
But Frankel won't be done arguing with her friends.
During a party at her home, she finally confronts Mahdessian about their bitter battle in which Medley's boyfriend said that Frankel has a problem maintaining relationships.
"You don't even know what you said," Frankel tried to share with him.
"Okay, you want to slice, you want to dice, you want to do this, you want to dance, what do you want to do?" he replied.
Carole Radziwill, 52, also fights with Countess LuAnn de Lesseps, 50, who she claims called her a "pedophile."
"You said a lot of hurtful things to me," Radziwill noted.
Will these women be able to work out their problems?
Tune in for an all-new episode of RHONY on Wednesday at 9 pm ET on Bravo to find out how all the drama goes down.