The Real Reason Behind Bethenny Frankel's Fight With Dorinda Medley's Boyfriend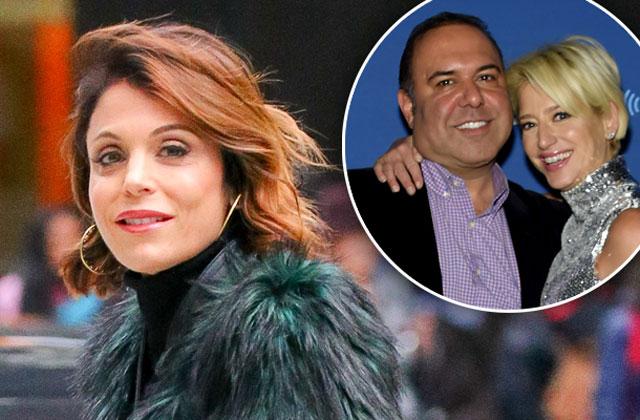 Bethenny Frankel isn't one for making amends when it comes to her feuds, but she's perfectly willing to explain herself.
"We cut with words," the 45-year-old joked before revealing to Us Weekly that she's a part of numerous fights throughout season 8 of The Real Housewives of New York City. "When you get to the top, people try to tear you down. I'm a lion, and my business is my cub. You come for it, you get scratched."
Article continues below advertisement
As RHONY fans know, the Skinnygirl mogul set her sights on Dorinda Medley's boyfriend, John Mahdessian, during Wednesday's episode, letting him feel her wrath at full capacity.
The dry-cleaning business owner had crashed a girl-time bra party and — for some unknown reason — began accusing Frankel of stealing the name "Skinny Cow" for her own food-and-beverage business.
Never one to shy away from controversy, as she said herself, the reality star unleashed on Mahdessian, saying: "You're a cow, I'm a girl. That's the difference. Skinny Cow and Skinnygirl."
Watch the Video on RadarOnline.com:
"There are three different people that do three different things that come for my business," she told Us mag of drama to come. "I guess great success has its drawbacks."
To find out more, tune in to The Real Housewives of New York City Wednesdays at 9 p.m. ET on Bravo.