WATCH: Epic Fail! Turkish Special Forces Can't Break Down Door With Battering Ram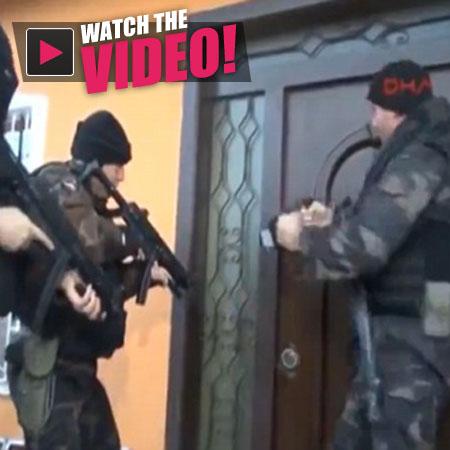 That's one strong door, one weak battering ram.
Turkish special forces had an epic fail trying to beat their way into a house and RadarOnline.com has the cringe-worthy video of their defeat by door.
The video shows a group of men in camouflage with bullet-proof vests trying to raid a house and pointing machine guns at a door that they proceed to try and break down.
Alas, despite a massive effort by one solider to break down the door by repeatedly hitting the door, the metal battering ram doesn't do the job.
Article continues below advertisement
Eventually a small looking elderly man in a white tank top and black pants opens the door and the men burst through with their guns drawn.
Check out the video on RadarOnline.com.