Cops Say Drugs Found At Justin Bieber's House In Raid Now Believed To Be Ecstasy (Molly) And Xanax, Not Cocaine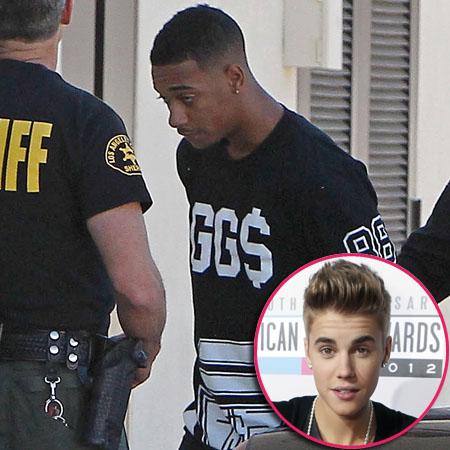 Article continues below advertisement
"Not a significant amount" of drugs found, the spokesperson stated.
Even though Za, 20, was arrested, authorities are still investigating and Bieber, 19, has not yet been exonerated.
Police seized the singer's security equipment, which the spokesperson said was "extensive" and "very well operated" in hopes it will help aid in the egg vandalism investigation — the original reason for the raid.
As RadarOnline.com previously reported, eleven police patrol cars arrived at Bieber's Calabasas, Calif. house Tuesday morning armed with a battering ram and search warrant as part of a felony vandalism investigation.
Police executed the warrant after Bieber was accused of costing his neighbor $20,000 in damages and video surfaced in which the neighbor can be heard shouting, "I see you. I f**king see you!" before a boy, who is allegedly Bieber, responded, "F**k you! I got another one for you, actually!"
According to the spokesperson, the neighbor did not have his own video surveillance.
Stay with RadarOnline.com for developments in this case…