'Bachelorette' Contestant Zak Waddell Purchases A Diamond Ring for Desiree Hartsock!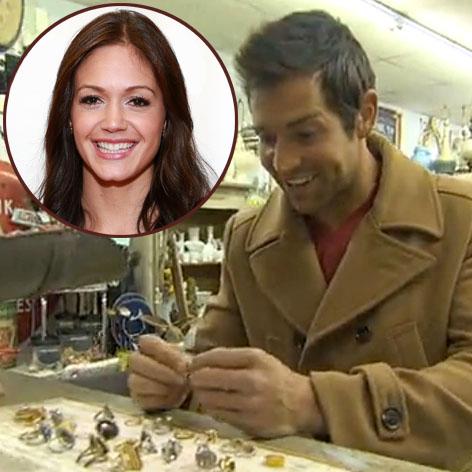 Bachelorette contestant Zak Waddell is moving a little too quickly in his pursuit of Desiree Hartsock.
In a deleted scene from the June 17 episode of The Bachelorette, Zak buys a ring for Desiree.
"Today Des is out on a date with James Case and the feelings that I had last night are still with me," he tells the cameras. "I feel so good about the potential with Desiree. I think I have a plan today of something I want to get for her. So I'm going to try and sneak out a little bit and come back with something meaningful that will encapsulate the time we spent talking last night."
Article continues below advertisement
Zak leaves the hotel in Atlantic City, N.J. to go hit up a pawnshop.
"We definitely went to another level," he says as he's in route to the store. "I want to capture that moment today and put it in something she'll have forever."
Once at the shop, Zak tells the store clerk: "I'm starting to fall in love with this girl. And something that has a message that I can present to her later on is really what I'm looking for, so I think I'm trying to find a ring."
Zak picks out what looks to be an antique, diamond engagement ring.
"If this thing does work and we get married, and we look back on today and the plan I have in mind, she'll know it all started today and she's going to have that for the rest of her life," he says.