Bryden Vukasin Questions If He Should End It With 'Bachelorette' Desiree Hartsock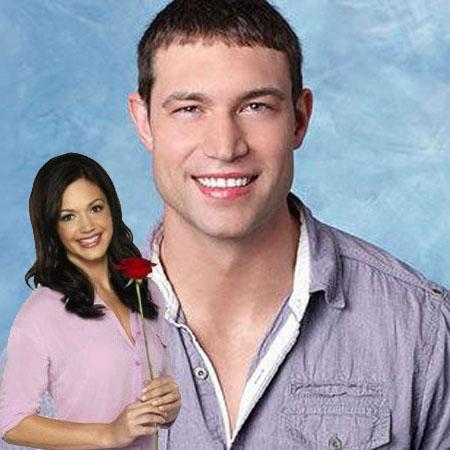 Most contestants on The Bachelorette beg to not be sent home, but not Bryden Vukasin.
During Monday's episode of The Bachelorette, Bryden went into the cocktail party unsure if he wanted to stay and continue the journey to find love with Desiree Hartsock.
Bryden put on a big show about how he didn't feel like he had a connection with Desiree.
"Tonight, if she offers me the rose, I'm not sure that I'd accept it," he told the cameras.
Article continues below advertisement
So, as soon as he got the chance, Bryden sat down with Desiree to dissect their relationship.
"This whole situation has been very difficult," he confessed to her. "We both had a lot of fun on our first date. I thought we both had a connection at that point. But it feels like it's falling behind where I would like to be."
Desiree told Bryden she didn't want him to leave.
"I want you here and we do have a connection," Desiree said. "It's tough. I don't want you to feel rushed."
Desiree added to the cameras afterwards, "I can see Bryden is struggling and I'm hoping he can get through it."
Going into the rose ceremony, Bryden wasn't sure what he wanted to do.
"I still have these concerns and doubts," he said. "It's going to be really hard for me to decide to stay and continue this journey with Desiree or go."
After all that drama, Bryden ended up accepting the rose.
Unfortunately, Brad McKinzie didn't get the chance to get a rose, as he got the first one-on-one date, but couldn't carry on a good conversation with Desire, so she sent him packing.
Article continues below advertisement
"I want a love that can light the darkness and I don't think Brad and I can have that love," Desiree explained.
During the group date, the men competed in a mock beauty pageant titled "The Bachelorette's Mr. America Pageant" in front of a live audience in Atlantic City, N.J.
They had three categories to compete in, including a swimsuit competition for which the men had to strip down to their "mankinis," or surf shorts.
Judged by three judges — Miss America 2013, Mallory Hagan, Atlantic City Mayor Lorenzo Langford, and Bachelorette Desiree — Kasey Stewart walked away the winner with Zak Waddell in second and Brooks Forester in third.
During the night portion of the date, villain Ben Scott caused some drama as he stole Desiree away for some alone time and then carried on the whole act in front of the other guys.
"He's not a good person," Bryden said. "I don't even want to look at him."
Article continues below advertisement
Sadly for Ben, Zak W. got the rose.
The second one-on-one date went to James Case and Desiree took him on a helicopter ride to see the destruction that Hurricane Sandy caused to the Jersey Shore.
During the date, James and Desiree met a couple whose home was completely destroyed during the storm — so they decided to give the couple their date.
Needless to say, James got the rose — even after he confessed to being a cheater.
During the rose ceremony, Chris Siegfried, Brooks, Juan Pablo Galavis, Drew Kenney, Michael Garofola, Ben, Kasey, Bryden, and Mikey Tenerelli got roses; Zack Kalter was sent home.
The Bachelorette airs on ABC Mondays at 8/7c.