Bachelorette Bashing! Contestant Bradley McKinzie's Violent Past Exposed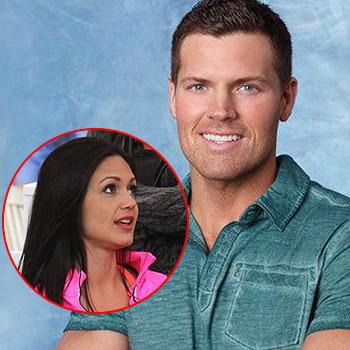 Desiree Hartsock has her work cut out for her on this season of The Bachelorette!
Turns out contestant Bradley McKinzie has a sorted past that landed him with a restraining order in 2009 because of a domestic violence incident, The National Enquirer reported.
In court documents obtained by the magazine, it's revealed that Bradley, 27, was arrested after allegedly beating up his girlfriend of five years, Brittnee Nelson.
Article continues below advertisement
After a heated argument, a neighbor called police and Brittnee was so scared that she locked herself in a bedroom — but Bradley punched the door in, and according to the docs, hit her in the face causing a bloody nose
Brittnee claimed it wasn't the first time Bradley had physically abused her, noting an incident the couple had in Denver.
"I hope someone warns Desiree this guy is no good," a source told the Enquirer.
"If he hit a girl once, he could do it again."
To find out if Bradley served jail time, pick up the latest issue of National Enquirer, on newsstands Thursday.