Exclusive
Catching Up With The Bachelor's Vienna Girardi: 35 Pounds Heavier, Single, Hates Reality TV, But Happy Living A Normal Life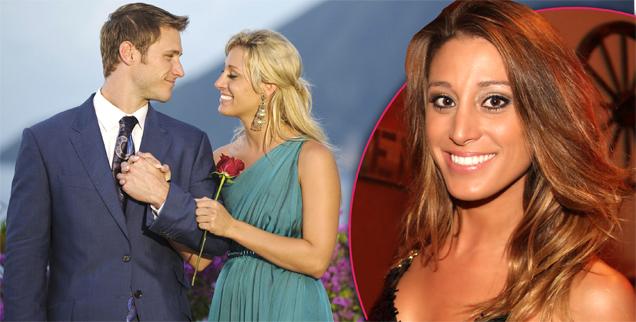 Article continues below advertisement
"I'm single and really focusing on myself and my career," she told RadarOnline.com in an exclusive interview. "And if something great comes along, I'm all for it, but I'm not looking."
"The best things happen when you least expect them," she adds, optimistically.
Now, instead of attending red carpet events or warding off paparazzi, Vienna is spending her free time getting in shape.
"I found myself about 35 pounds heavy when I came home from LA and realized I needed to get my life back on track," she says. "So now, I'm going to start training for the Bikini Bodybuilding division of the NPC."
"Having a goal to work towards really helps me," Vienna continues. "I'm not on a strict diet, but I do eat very healthy, lots of fresh veggies, only good carbs, protein shakes in the morning, and I don't eat after 7 p.m. Plus, my workouts consist of cross fitness and yoga."
But looking back, Vienna doesn't regret having going on The Bachelor or spending a year living in Los Angeles.
"The great thing was having the chance to travel the world and try new and exciting things I probably never would have been able to try," she says.
Article continues below advertisement
"I stay in touch with a lot of the girls I met from the show and also people I met along the way. You create such a close bond with people you share experiences like this with that staying in touch and having a strong friendship is just natural."
A few years ago, Vienna might have told you that reality TV was her future, but now she has a different view.
"Truthfully, I don't watch reality TV because I understand now that reality TV isn't reality," she admits.
However, Vienna does have some advice for the current people like Ben Scott and Bryden Vukasin, who are currently battling "the villain" roles on Desiree Hartsock's season of The Bachelorette.
"Don't take anything to heart," she says. "No one really knows who you are and you have to understand that isn't just a TV show. It's entertainment. Make the most of the experience then move on."
Vienna adds, "Reality TV stars have a very short television life, so make sure you have a back up and know when to step away from the spotlight and have a normal life."
Article continues below advertisement
For the girl that once showed up in sexy lingerie on screen, enticed her ex-fiance Jake into her bedroom, and then slammed the door in America's face, life is more about making a difference – and that's what she does every day with her new job as Public Relations Director for Softrock.org.
"I actually went to the University of Central Florida and have my Bachelor of Science degree in Interpersonal Organizational Communication and part of what I studied for that major was public relations and marketing," Vienna says.
"I always wanted a career in PR and/or marketing and after I did my last show, VH1's Couples Therapy, I decided to follow my passion and start applying for various PR companies."
That's when Vienna landed a job helping war veterans and bringing awareness to the importance of education.
"I'm currently working on a project with Gigats.com helping injured Veterans find jobs and also promoting the importance of education with our newest project called 'Million Success Stories,'" she says. "It's such a rewarding career and I love the people I work with. I absolutely love what I do."
Vienna admits, "The first year off The Bachelor was very difficult because your entire life is being judged by the world. It's been a few years since The Bachelor and life is pretty normal for me."
"I have a great career and I'm back in my hometown of Orlando, Fla. with my friends and family," she concluded. "And I finally feel like myself again."