'I'm Sick & Tired!' Amber Portwood Slams Bad Mom Claims After Ditching Daughter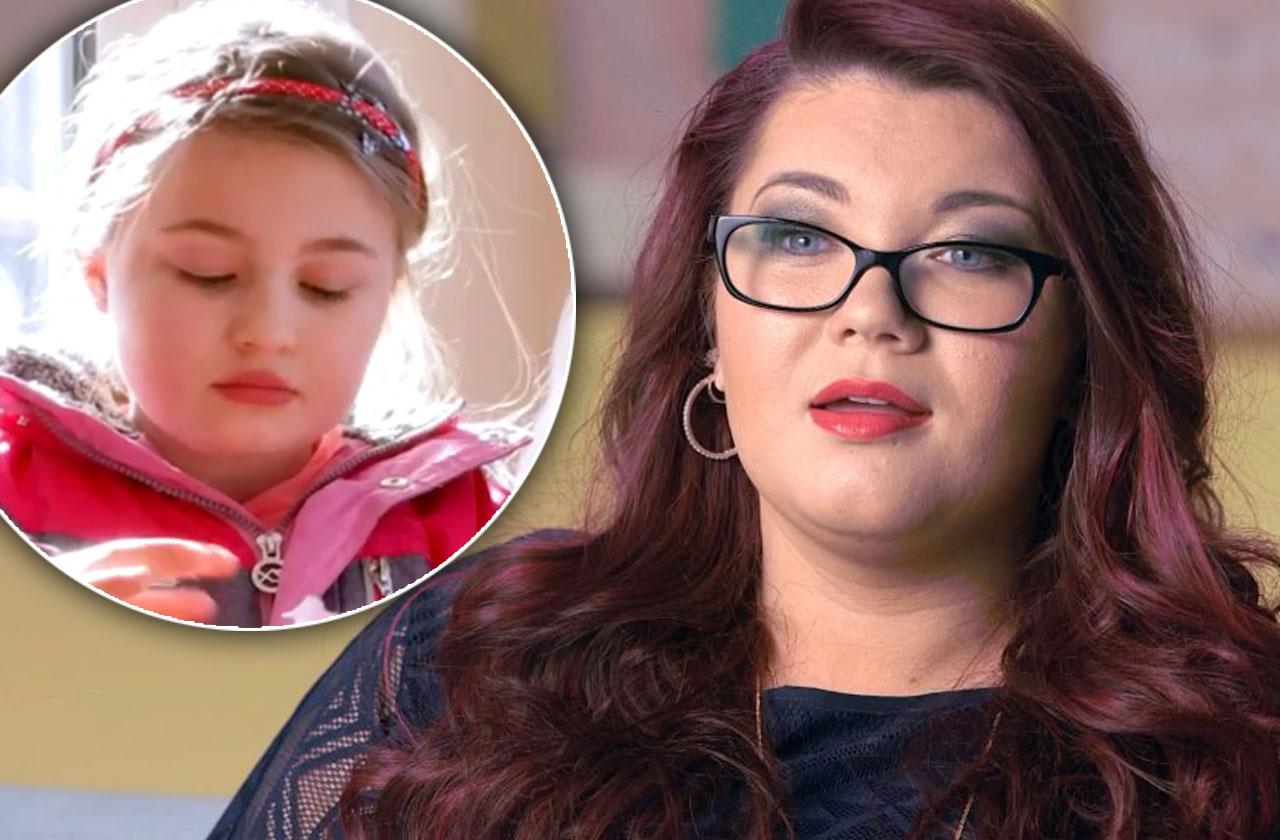 Amber Portwood revealed on this week's Teen Mom OG that she hasn't seen her daughter Leah because of her battle with depression. Viewers slammed Portwood over social media for the shocking confession – and she didn't let them get away with it!
On the episode, Portwood said, "I haven't seen Leah in I don't know how f**king long because I'm so afraid of her to see me. I have to be in a good state in order to be around her."
Article continues below advertisement
Her baby daddy Gary Shirley then expressed his frustration over having to invite Portwood to see their daughter instead of her asking. His wife Kristina then revealed, "Summer break is almost over and she saw Amber a total of two times. I wish she were more involved. Leah needs her real mom."
The scene caused outrage, as fans slammed Portwood.
"Leah is not 'your world' you have chosen anything and everything over her - just be happy she has Kristina - who is her real mother," one user said.
A second slammed, "But we all still see our children everyday. That shouldn't even be an option. You pull yourself together for your kids. Show them how to handle things properly when it happens to them."
Portwood responded by attacking her haters in a heated tirade.
"I'm sick and tired of these comments about my daughter," she said. "Leah is my world and SHE knows it! That's what matters! People go through horrible times when they split and I'm no exception! I was depressed and horribly sad so I did the best thing and made sure my daughter was protected!"
Article continues below advertisement
She ended the rant with, "To shame a mother for keeping a child happy and safe from there own depression is disturbing! And to think I have to explain myself for a horrible point in life is even more degrading!"
As Radar exclusively reported, Portwood's new boyfriend Andrew Glennon was arrested for possession of heroin, ecstasy and other substances on April 19, 2009.
"Glennon did unlawfully possess a controlled substance, to wit, heroin," the court papers read of the first count, as the second count read, "Glennon did unlawfully possess a controlled substance, to wit, MDMA (Ecstasy)."
For the third count, Glennon was charged with being under the influence of the controlled substance CNS stimulant, which is a medication that is often used to treat ADHD.
He was held on a bail of $10,000 at the time of his arrest.
He accepted a plea deal of guilty. He was placed on a three-year probation for the heroin count, while the MDMA and CNS stimulant charges were dismissed.
Do you think she's a bad mom? Tell us in the comments!
We pay for juicy info! Do you have a story for RadarOnline.com? Email us at tips@radaronline.com, or call us at (866) ON-RADAR (667-2327) any time, day or night.