Peach Pit To Money Pit! Tori Spelling Hits '90210' Event With Jennie Amid Financial Woes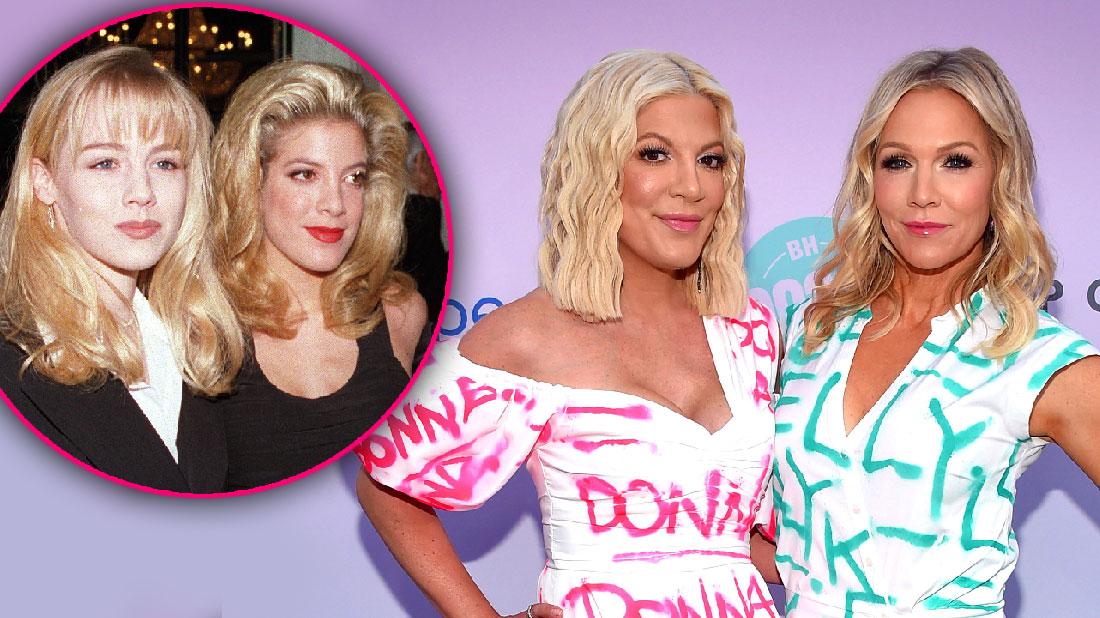 Tori Spelling left her money trouble behind when she hit the red carpet at the BH90210 Peach Pit Pop-Up event in Los Angeles on Saturday, August 3. The star partied with close pal and co-star Jennie Garth, Ian Ziering, and other cast members for the upcoming Beverly Hills 90210 reboot.
But as RadarOnline.com readers know, Tori, 46, and husband Dean McDermott, 52, have struggled with major financial issues. City National Bank sued the couple for failing to pay back the entirety of a $400,000 loan from 2010. The nasty court battle was postponed last month, RadarOnline.com exclusively learned.
Article continues below advertisement
City National Bank accused Tori and Dean of "owing plaintiff an unpaid principle balance in the amount of $185,714.05, plus interest in the amount of $2,407.92 and late charges in the amount of $681.41 for a total of $188,803.38." They also requested the $17,149.09 she withdrew in September 2016. City National Bank was awarded a judgment of $202,066 against the couple in May 2017.
Interest in the amount of $40,280 was added because she failed to pay, as Dean has to pay an additional $37,029. A bench warrant was issued after Tori failed to appear for a court hearing. However, the warrant was dissolved in April after she agreed to produce documents and meet with attorneys.
On Saturday night, Tori put her best face forward at the recreated Peach Pit diner event to celebrate the upcoming premiere of the Fox revival series. Still, the new 90210, which debuts this Wednesday, August 7, will see art imitating Tori's life!
At a recent Comic-Con panel in San Diego, Ziering told reporters that in the reboot, it will be Spelling's character Donna who gets the old Peach Pit gang back together for a reunion series because she is in desperate need of money.
Melrose Fun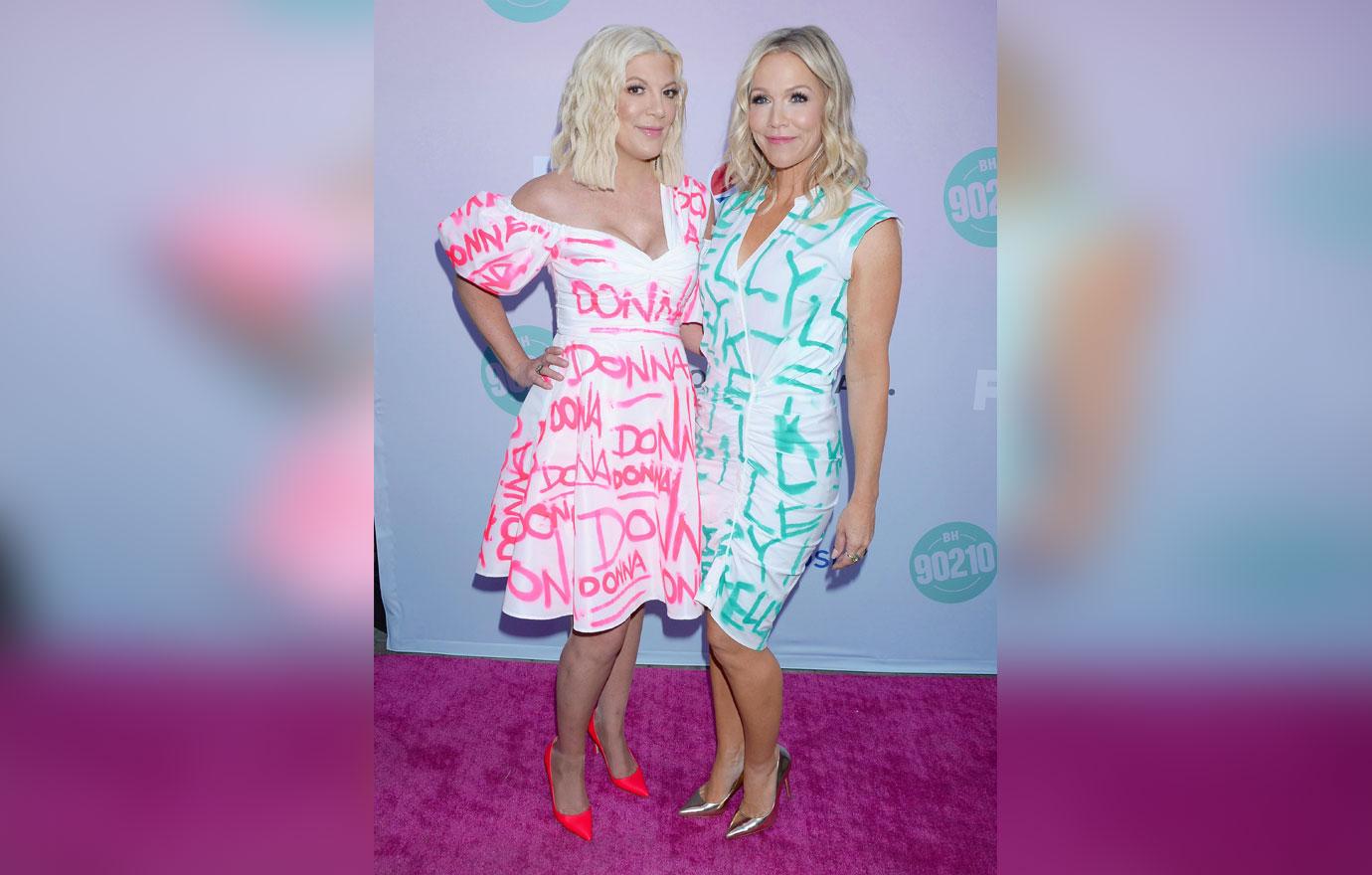 Tori enjoyed the event with her good friend Jennie.
Oh Donna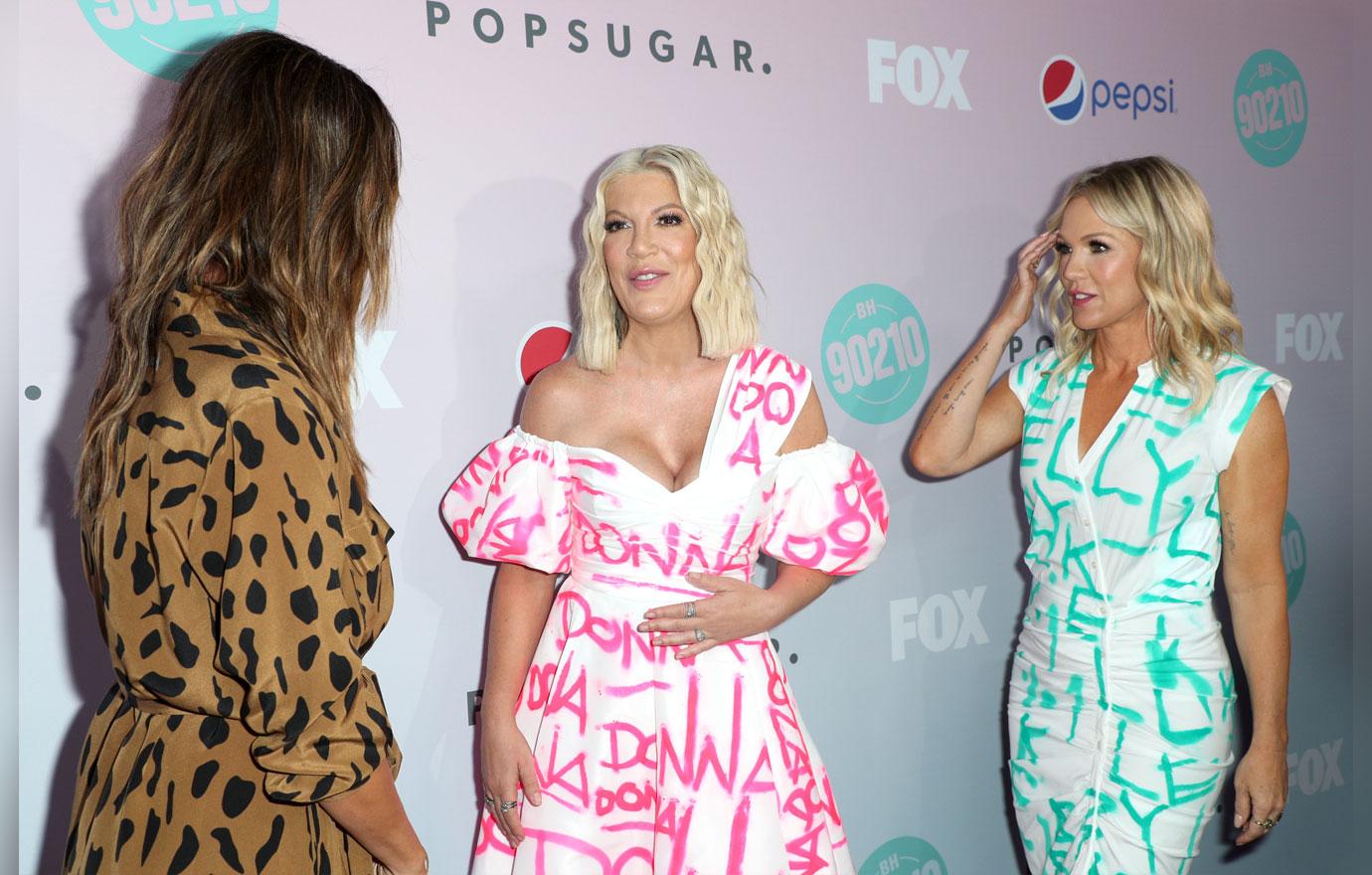 The former poor little rich girl wore a white off the shoulder dress that had her 90210 character's name Donna on it in pink! A source told RadarOnline.com Tori had some diva demands on the reboot set.
Article continues below advertisement
Party At Peach Pit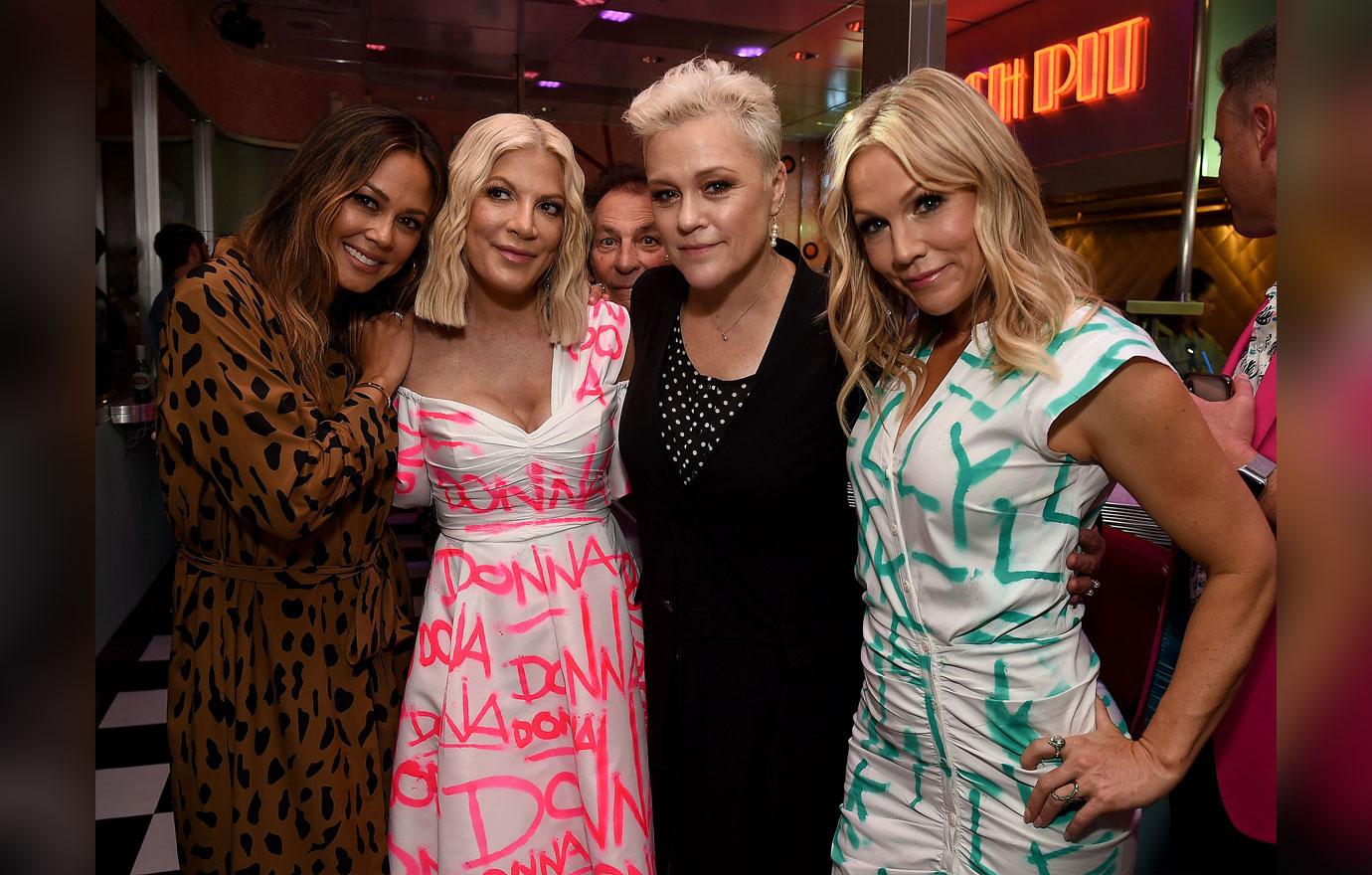 Tori, Jennie, and other stars hailed the recreation of the diner, where their '90s characters hung out after school! Fans and celebrities ate Megaburgers, drank milkshakes, and took photos. There was also a booth dedicated to the late Luke Perry, who died tragically earlier this year following a stroke.
Article continues below advertisement
90210 Twist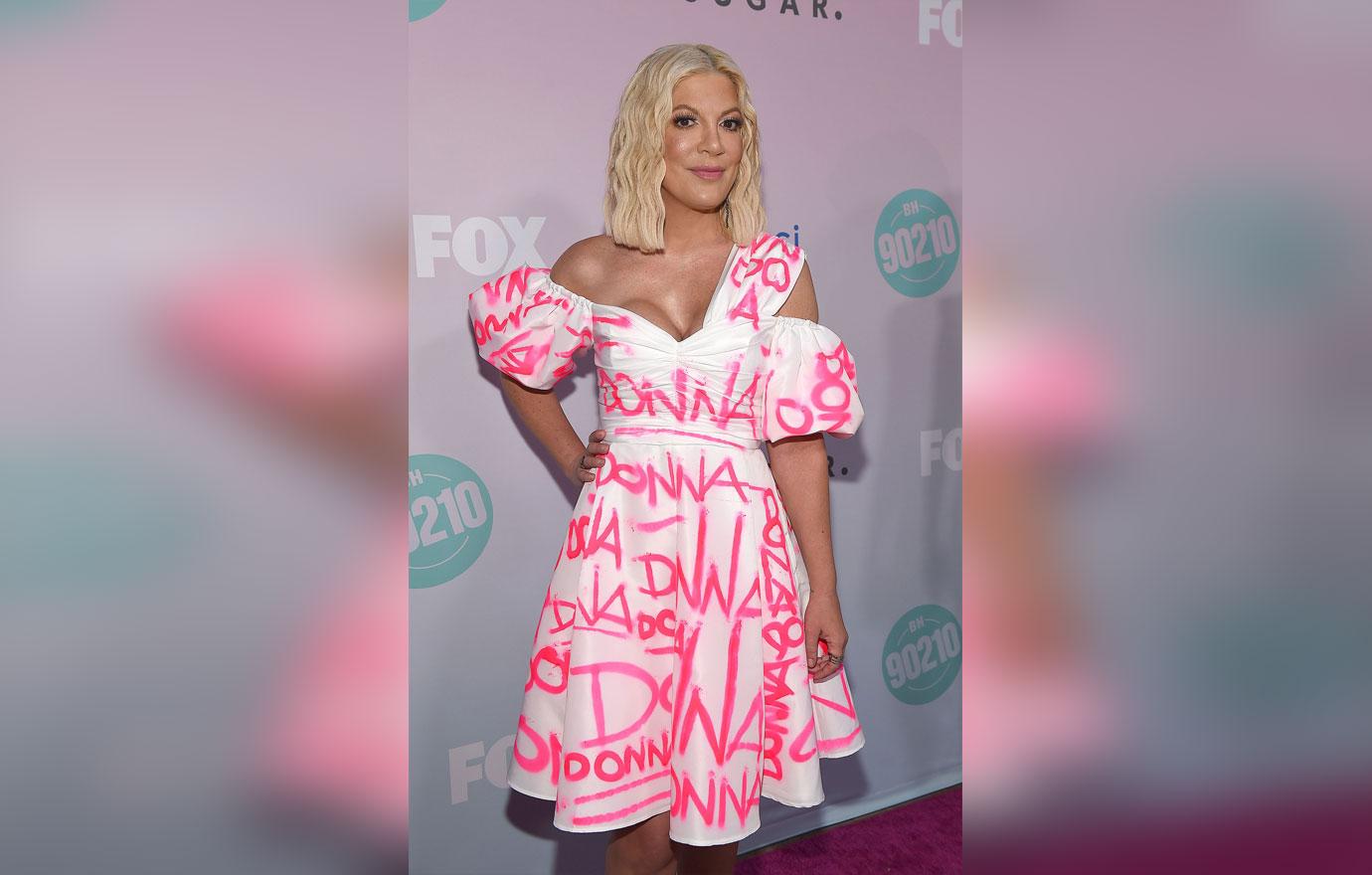 Tori and the other series stars play heightened versions of themselves in the new incarnation of the Beverly Hills show.
Article continues below advertisement
So Long Ago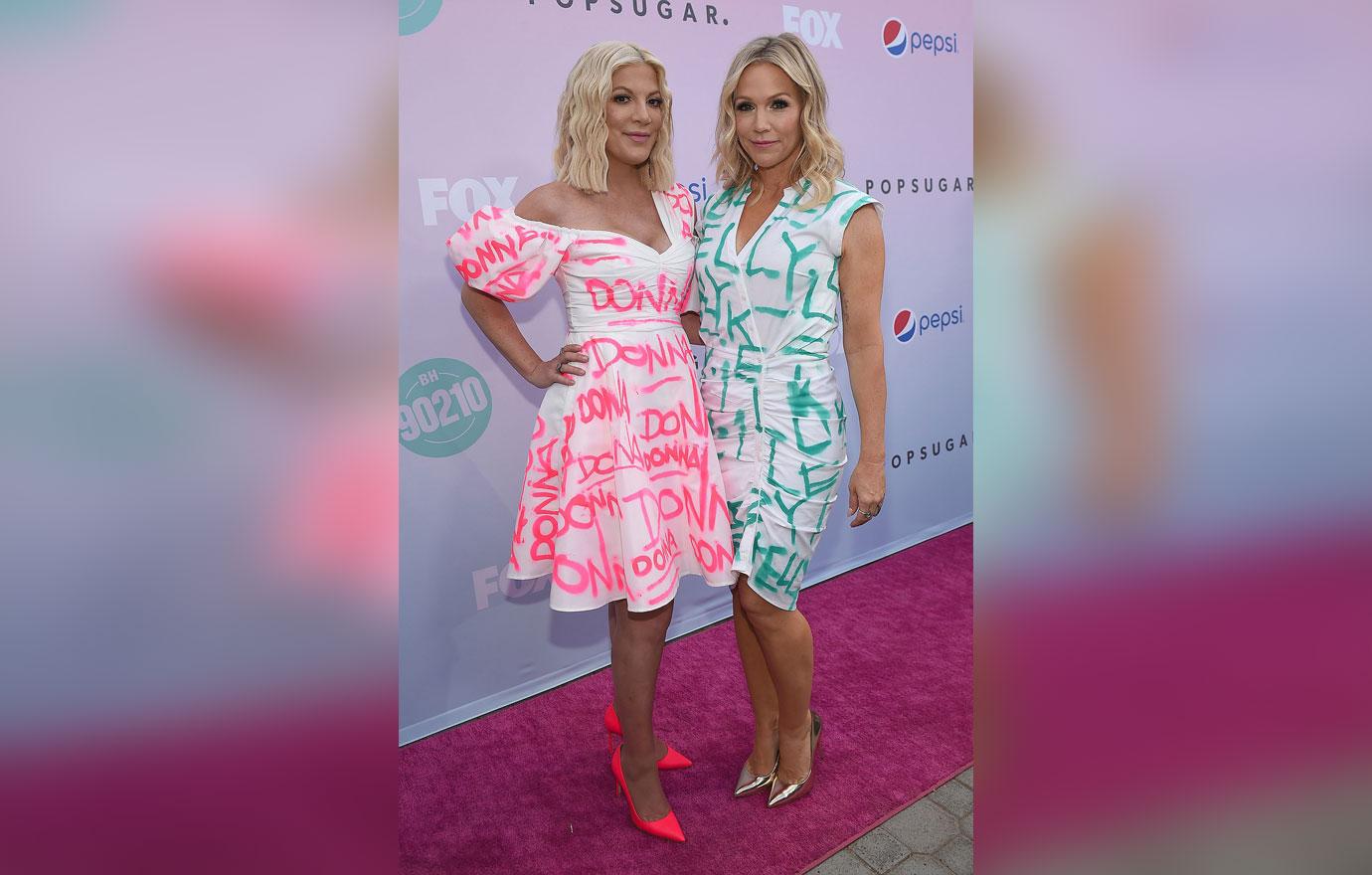 It's been 19 years since the original 90210 was on TV. Since then, Tori's had five kids with Dean-- Liam, 12, Stella, 11, Hattie, 7, Finn, 6, and Beau, 2. Dean also has a grown son from his previous marriage to Mary Jo Eustace.
Article continues below advertisement
Overspending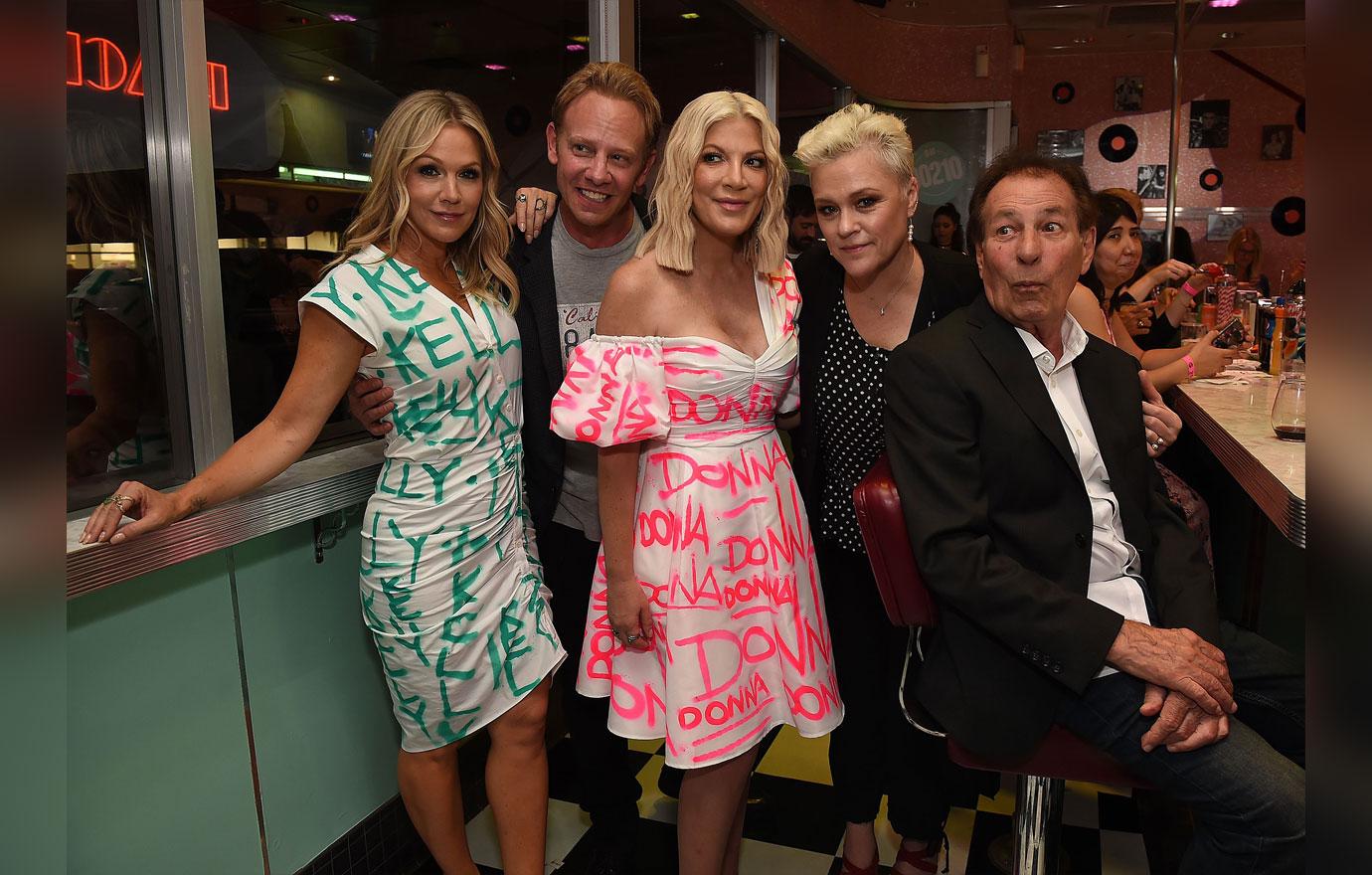 Tori, the daughter of late megarich TV producer Aaron Spelling, has allegedly allowed her money problems to spiral out of control and has incurred high credit card bills. She also had a well-publicized meltdown at her home which caused Dean's concern.
Article continues below advertisement
Haters Will Hate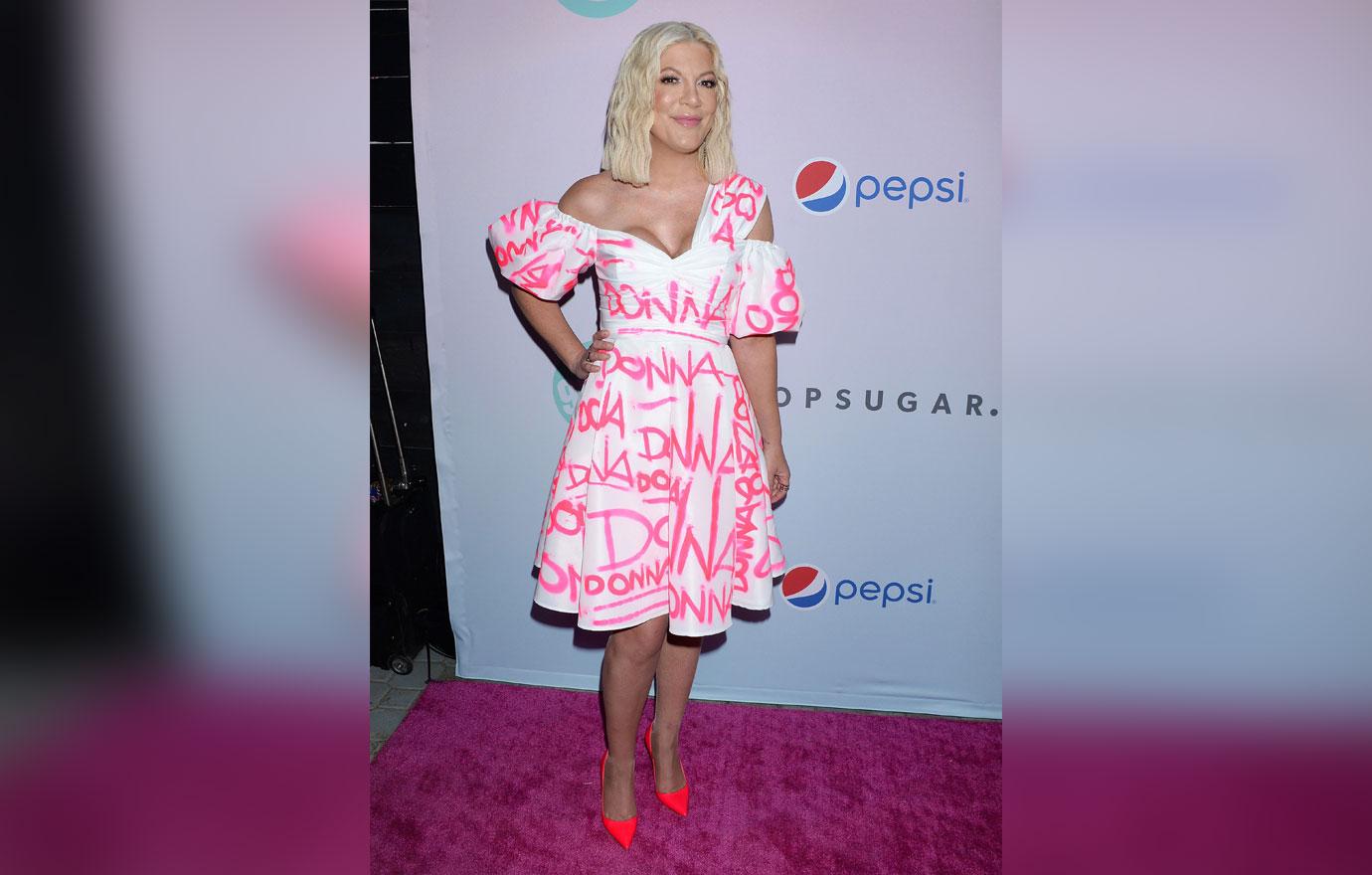 The blonde actress and former reality TV show star and her husband have been slammed for taking vacations with their family during their money legal battle.
Article continues below advertisement
Back On TV