'Top Chef' Star Kwame Onwuachi Reveals Show Secrets In Shocking Tell-All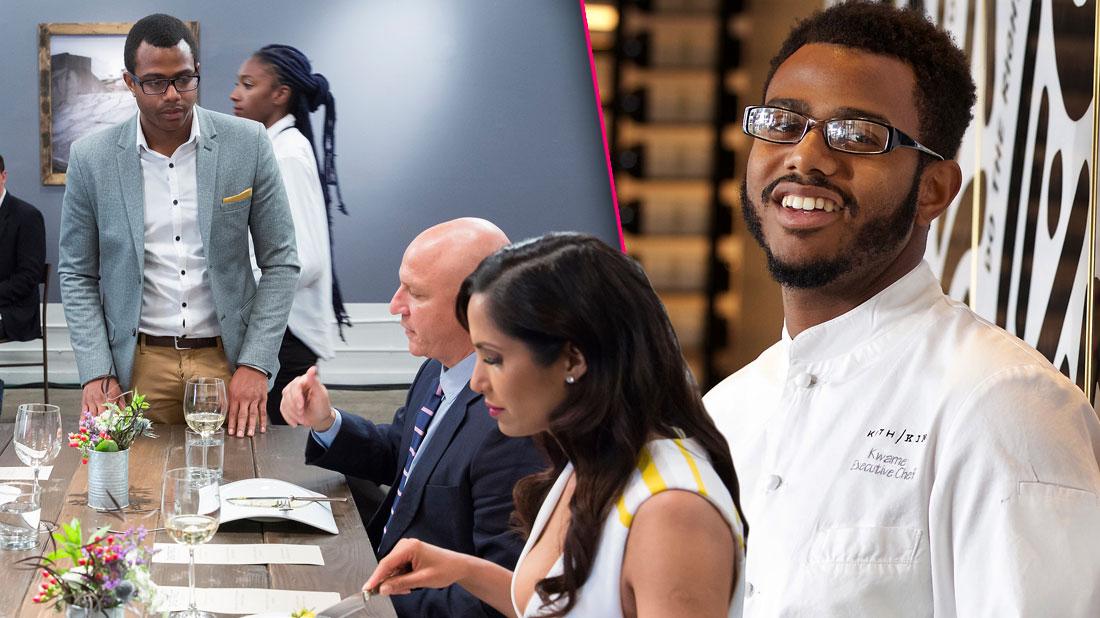 Former Top Chef contestant Kwame Onwuachi has revealed never-before-heard secrets about the Bravo show in his shocking new tell-all, RadarOnline.com can exclusively report. Onwuachi, who was born on Long Island and raised in New York City, Nigeria and Louisiana, admitted he had a humble start to the food industry before opening up his own restaurants in Washington D.C. He began cooking at a young age underneath his mother's directions in their Bronx apartment. The young chef then found himself overcoming obstacles while in front of critical Top Chef judge Padma Lakshmi. In the memoir, Notes from a Young Black Chef, out on shelves April 9, the former cooking contestant revealed just how invasive the cameras were on the competitive cooking show. Click through the gallery to find out all of the behind-the-scenes secretes of Top Chef, including contestants' drinking habits and lack of personal space!
Article continues below advertisement
Drinking Habits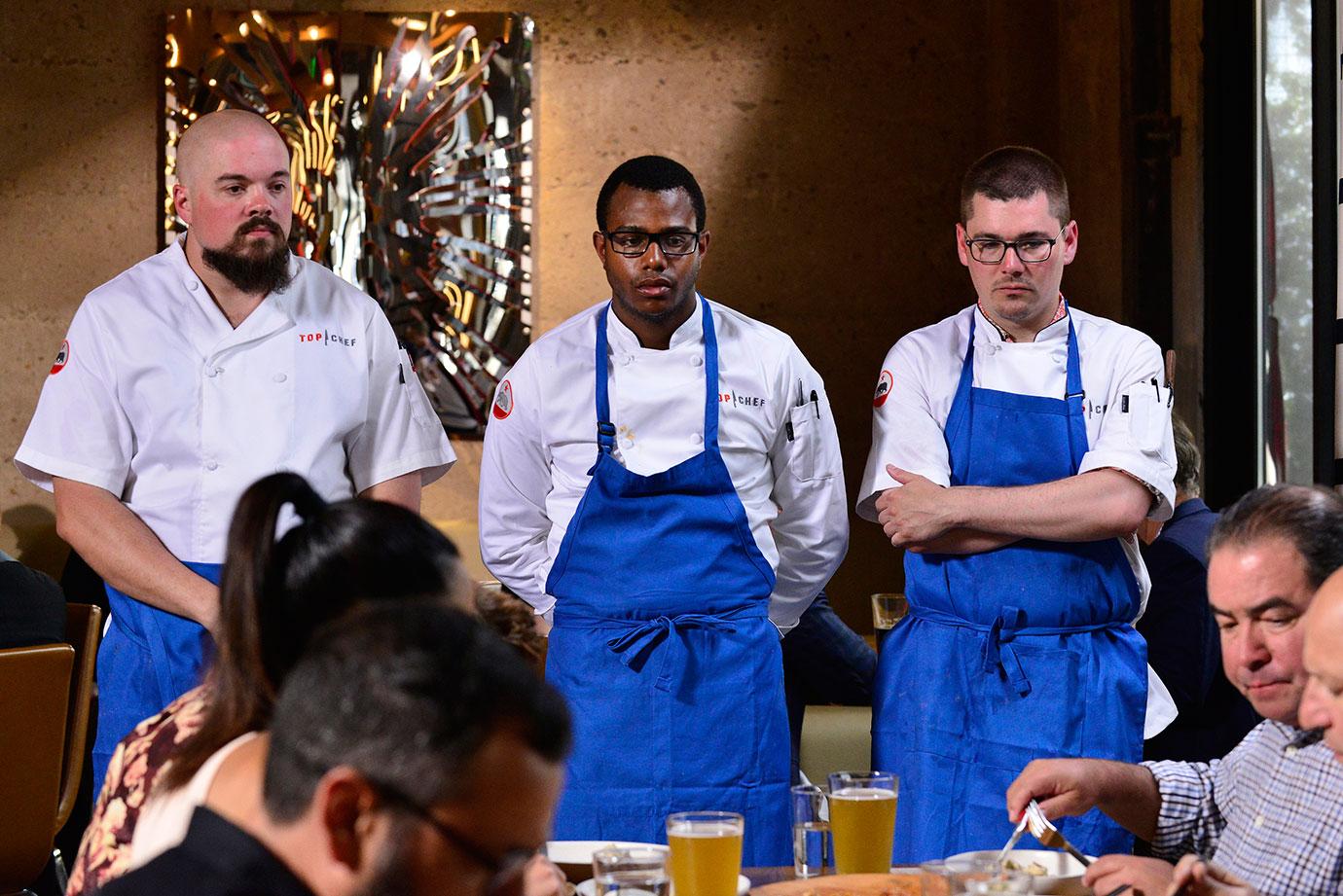 Onwuachi hinted that Top Chef contestants drink backstage while awaiting chef's votes! "After the challenge segment ended, we all headed into the stew room, where contestants waited – fueled by ample booze – to learn our fates," he wrote.
Nowhere To Go!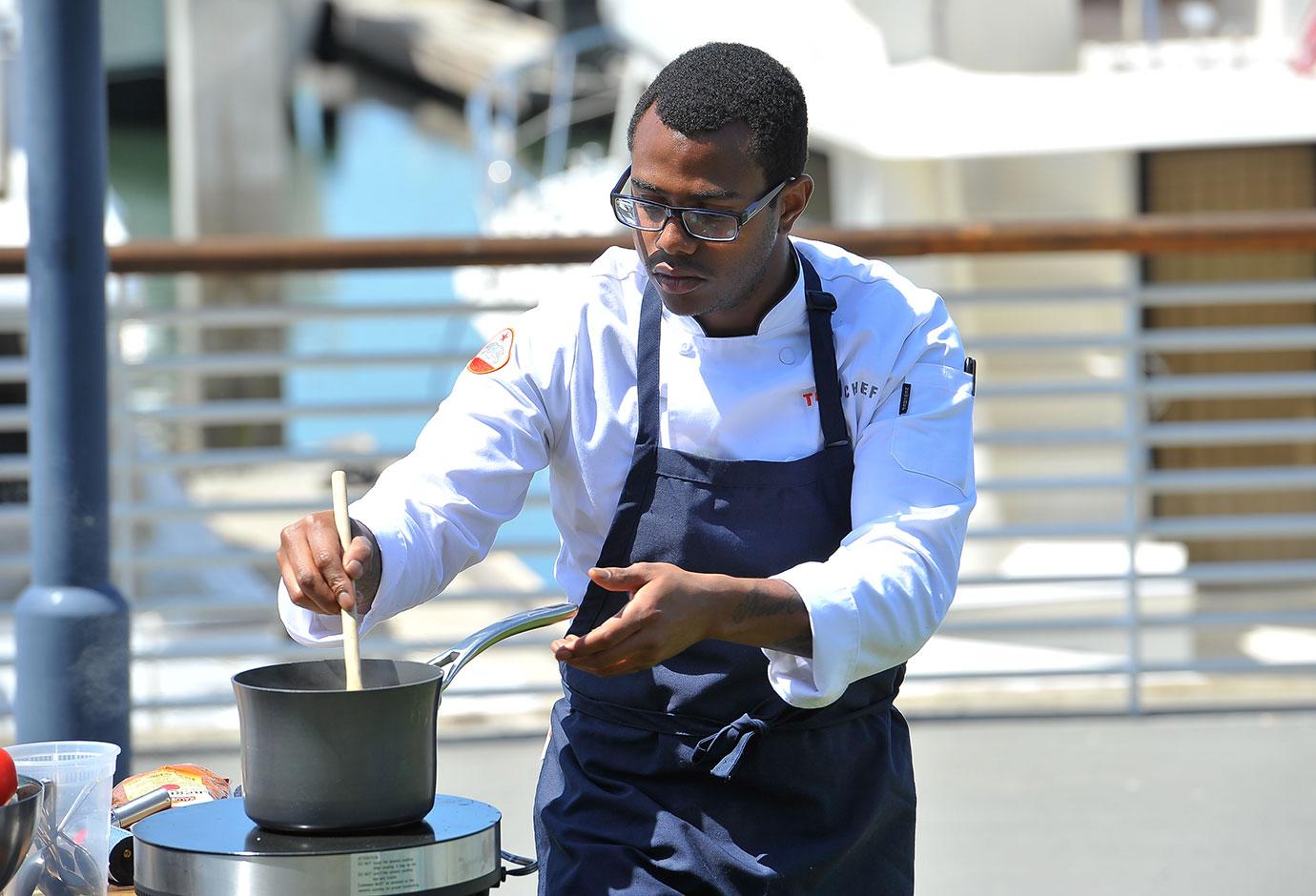 Onwuachi, who was eliminated from Top Chef after the thirteenth episode, recalled the trying experience of remaining in the house until the finale airs. "Because there's such a long gap between filming and airing, eliminated contestants are kept quarantined together in a house until the season finale is filmed," the former Bravo star wrote.
Article continues below advertisement
Tough Times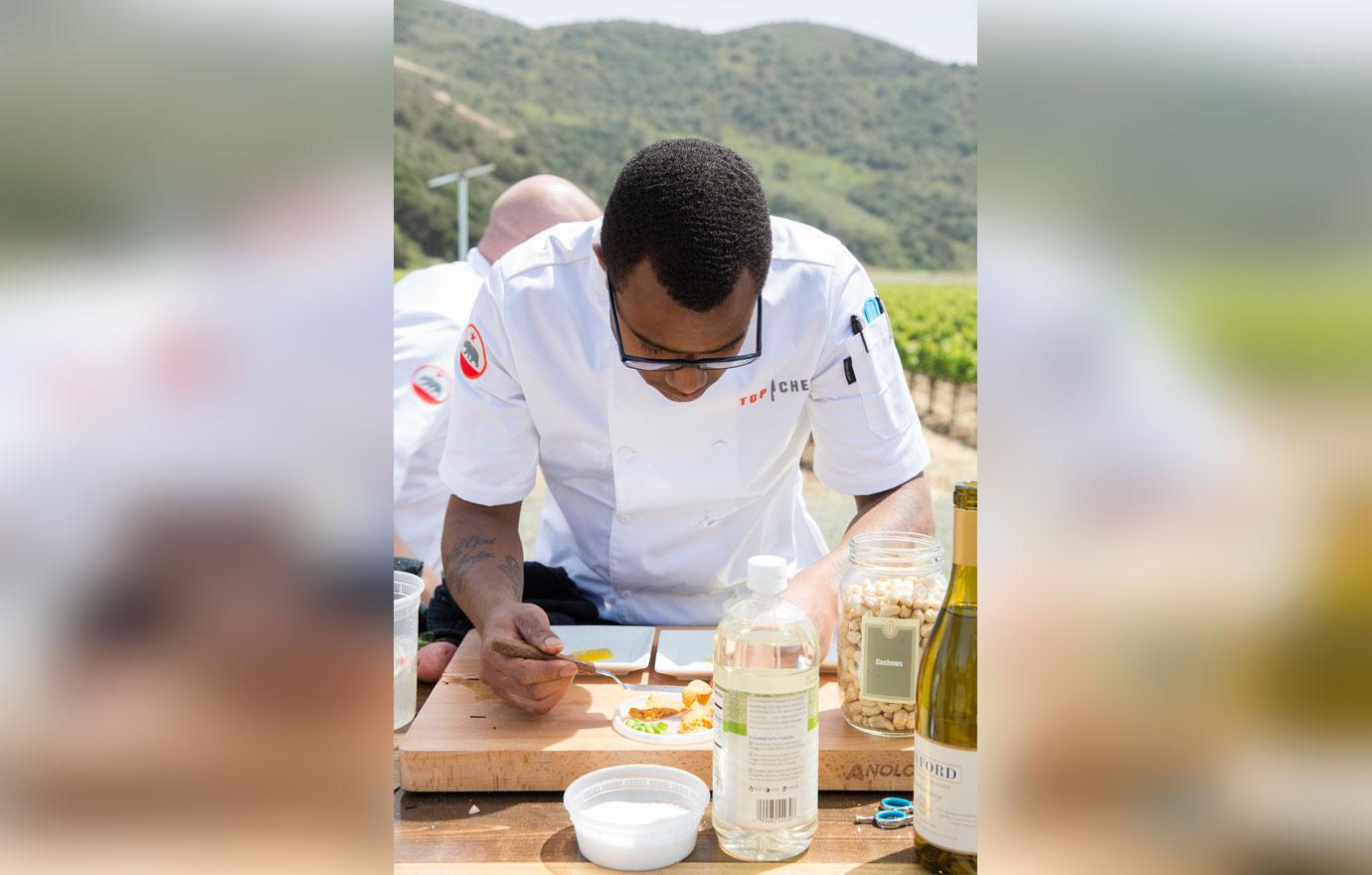 For the Washington D.C. chef, that meant long and sad days. "There was not much we could do but stew in a mixture of boredom and depression," he admitted.
Article continues below advertisement
Small Talk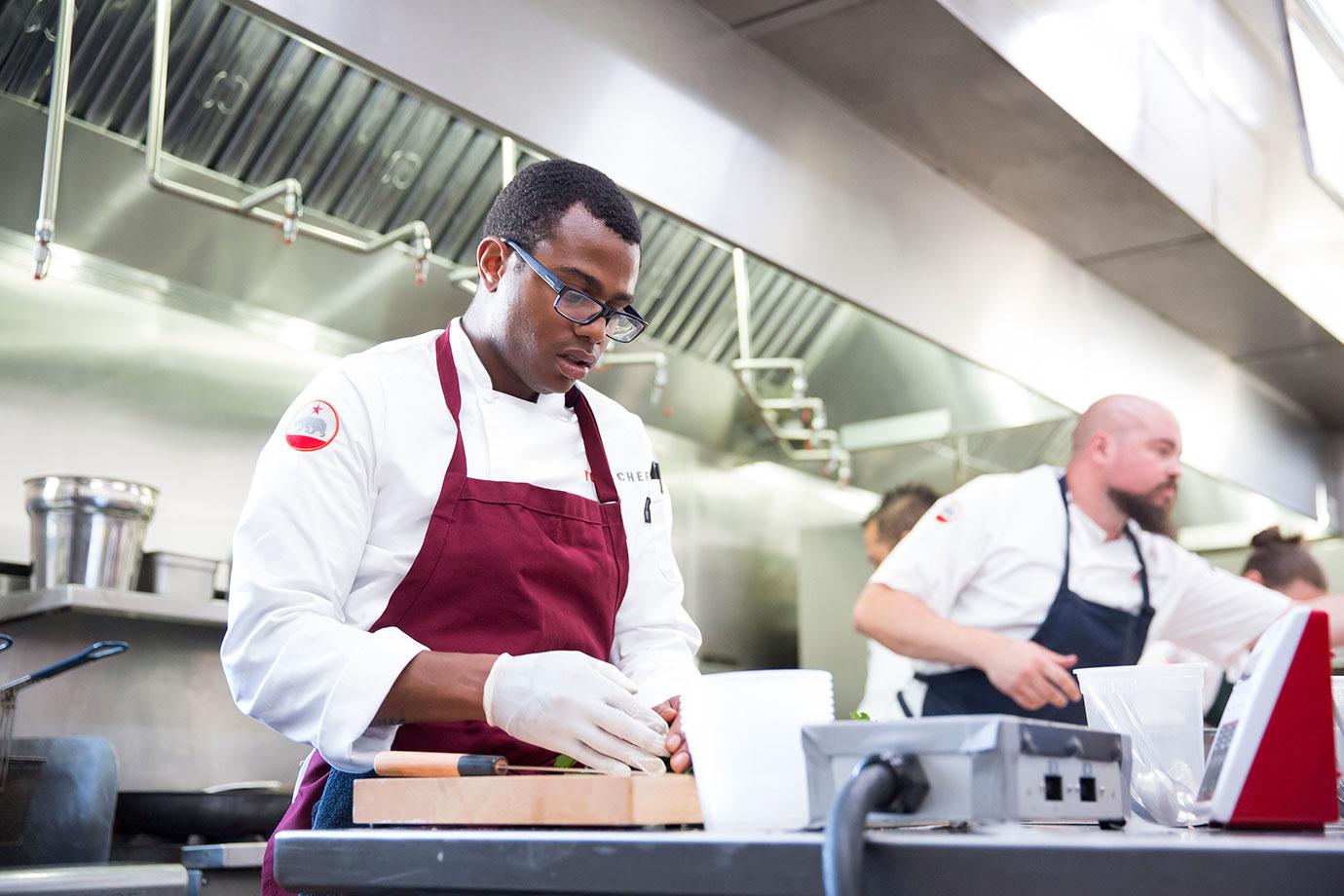 According to Onwuachi, contestants have to watch what they say around the cameras! The ex-contestant revealed that all phone calls are monitored and could appear on television.
Article continues below advertisement
Moving On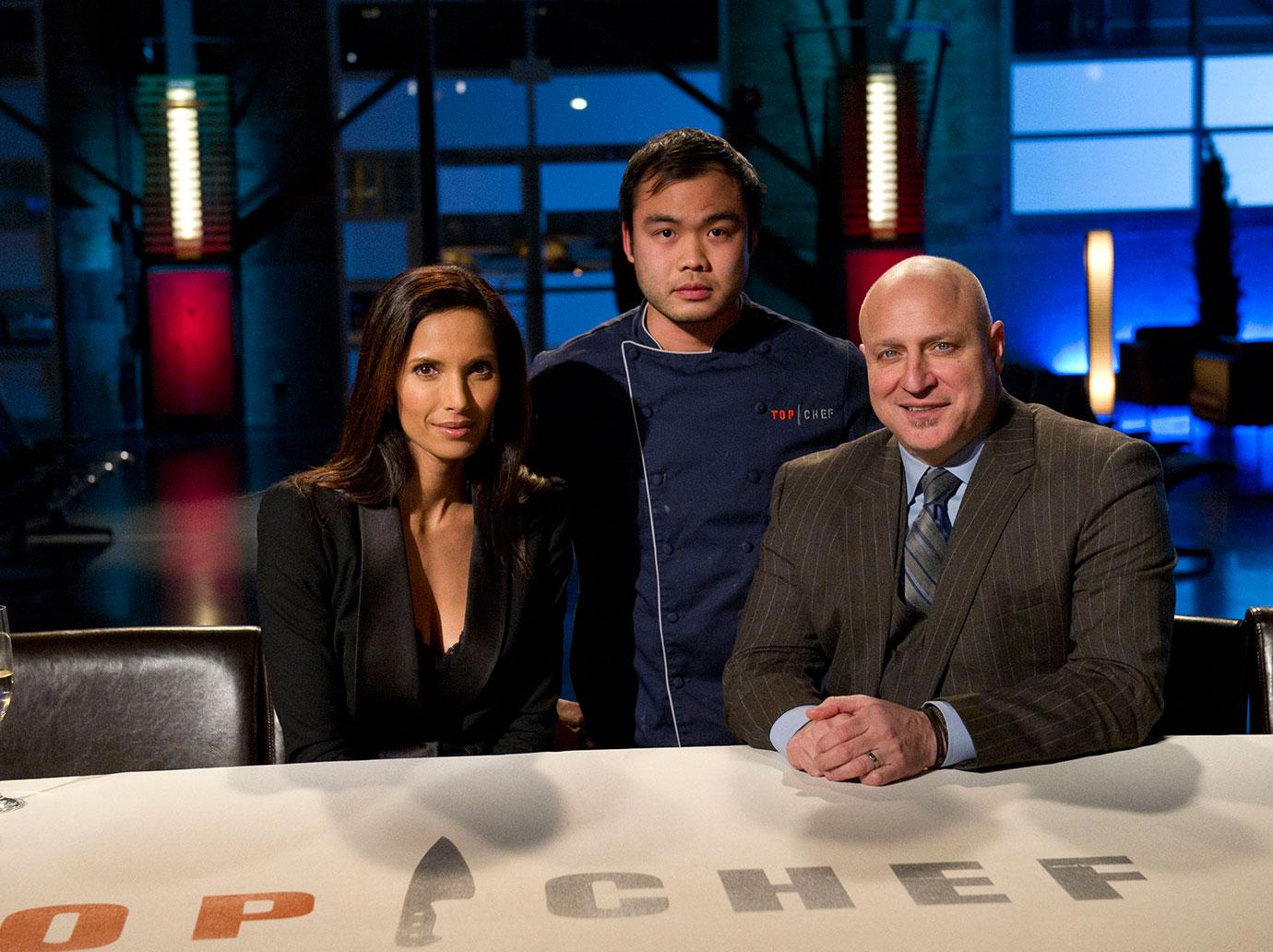 Article continues below advertisement
Tragic News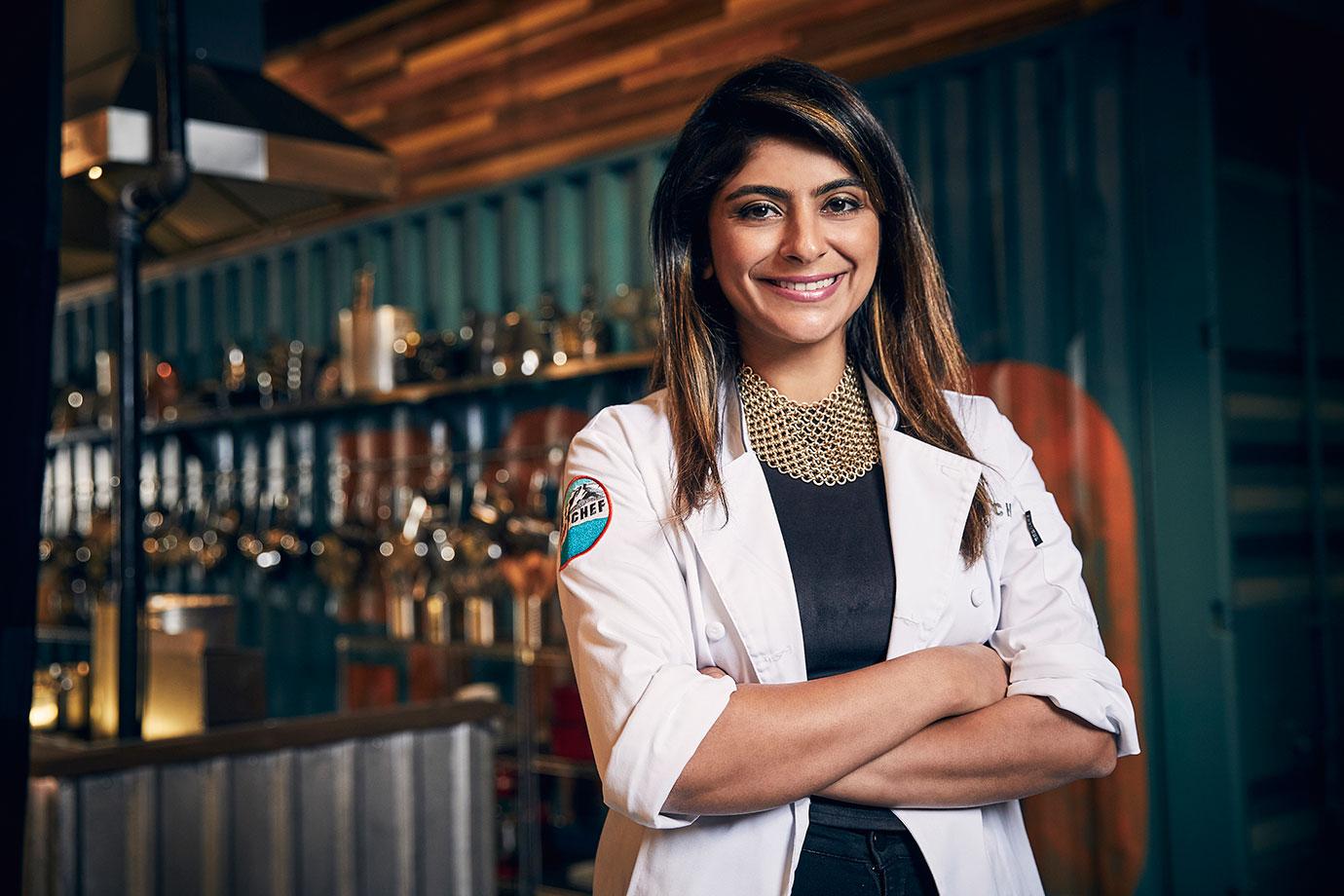 Earlier this year, former Top Chef fan favorite, Fatima Ali, died at age 29from a nearly yearlong battle with cancer.