Tom Cruise's Church Of Scientology Throws Block Party – And Barely Anyone Attends!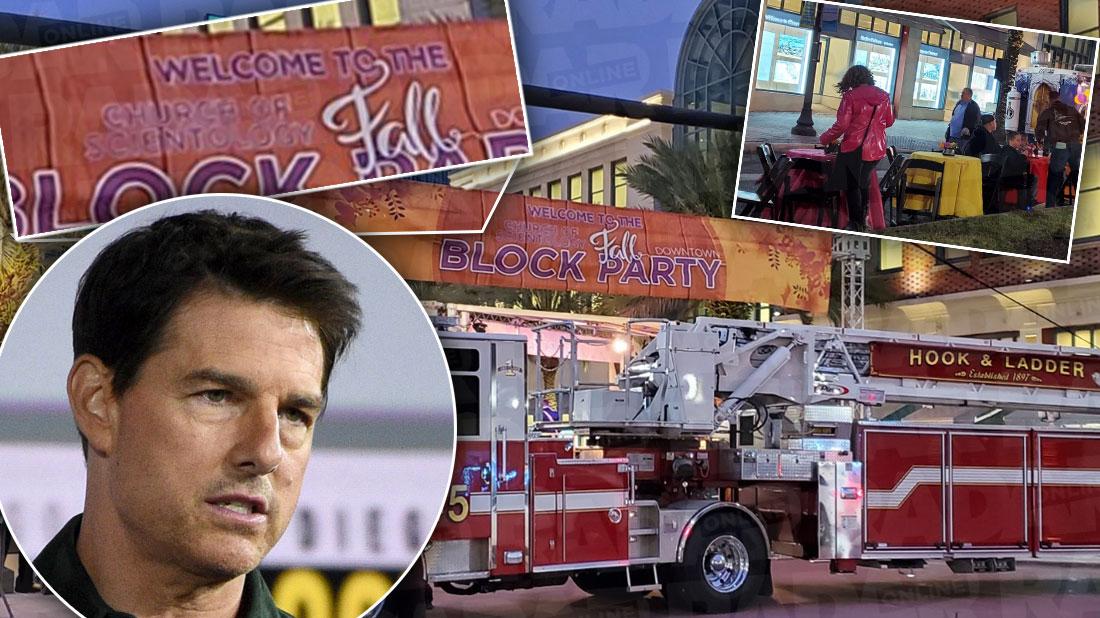 Snubbed! RadarOnline.com can exclusively report that the Church of Scientology had one big, awkward weekend. An eyewitness revealed to RadarOnline.com that the controversial organization backed by Tom Cruise threw a block party on Saturday, November 16 that was barely attended by its loyal members!
According to Florida resident Clay Irwin, the corrupt organization decorated the downtown Clearwater area with a giant banner that read, "Welcome To The Church of Scientology Fall Downtown Block Party."
Article continues below advertisement
The bash allegedly began at 5 p.m. and was supposed to end at 11 p.m. But the eyewitness claimed that because so many members were a no-show, the church wrapped up the festivities early.
As RadarOnline.com exclusively reported, Florida residents are currently living in fear of the church after its blatant attempts to take over a portion of the town.
RadarOnline.com shared exclusive photos showing just how Scientology executives have purchased parcels of land and properties to create what residents refer to now as a "creepy ghost town" with "fake" businesses.
According to Irwin, the church purchased dozens of storefronts on Fort Harrison Avenue – the same place where Saturday's party was held.
Irwin confirmed to RadarOnline.com this week that the photos shown below are proof that the church is, in fact, causing a scene in the downtown area. Despite its very low attendance, the block party was allegedly planned to "celebrate growth" in the church community, Irwin claimed a Scientologist informed him.
As RadarOnline.com readers know, the Mission: Impossible actor recently moved across the street from the church's headquarters in Clearwater. While Cruise's multi-million dollar penthouse gives him access to the the church's new locations, it appears he was also a no-show for the Scientology event.
Scroll through RadarOnline.com's gallery below to see just how poorly attended the church's block party was.
Anyone There?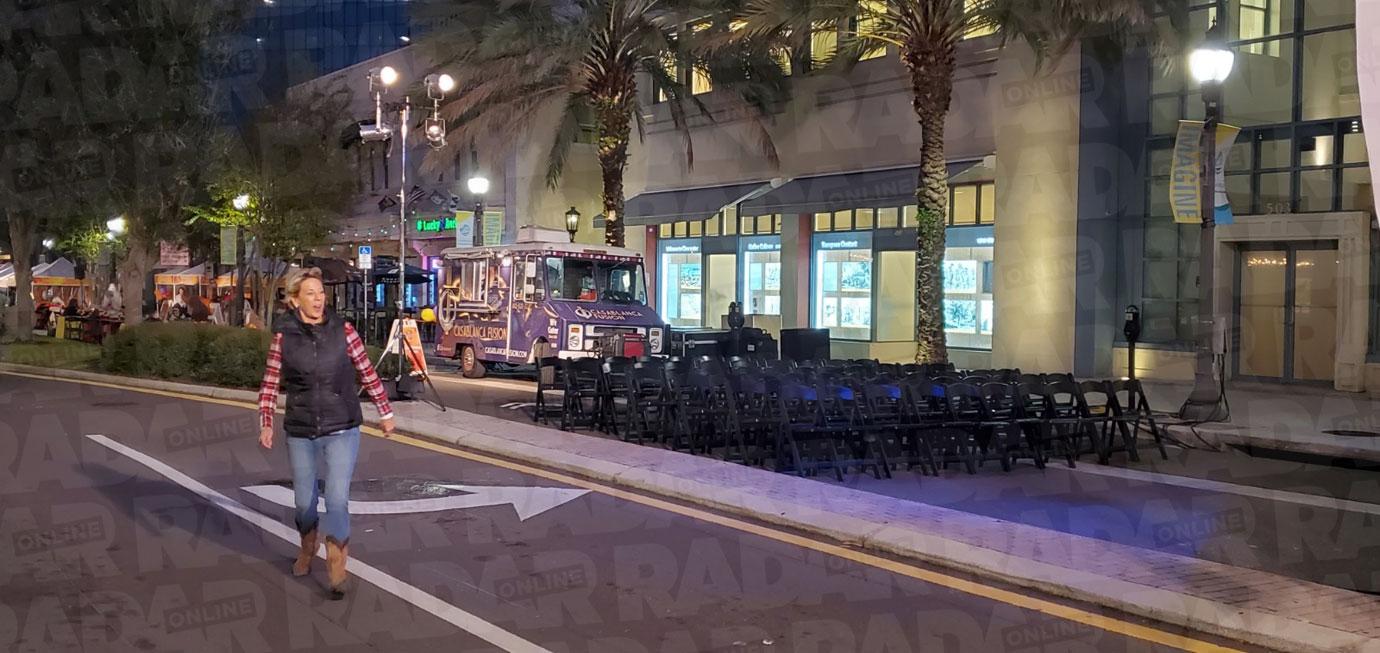 Shown here, a lone resident strolls the Clearwater streets around 7 p.m. during the party. According to Irwin, the event had already been held for a total of two hours – and nearly no one was roaming the closed-down streets.
Article continues below advertisement
Stay Away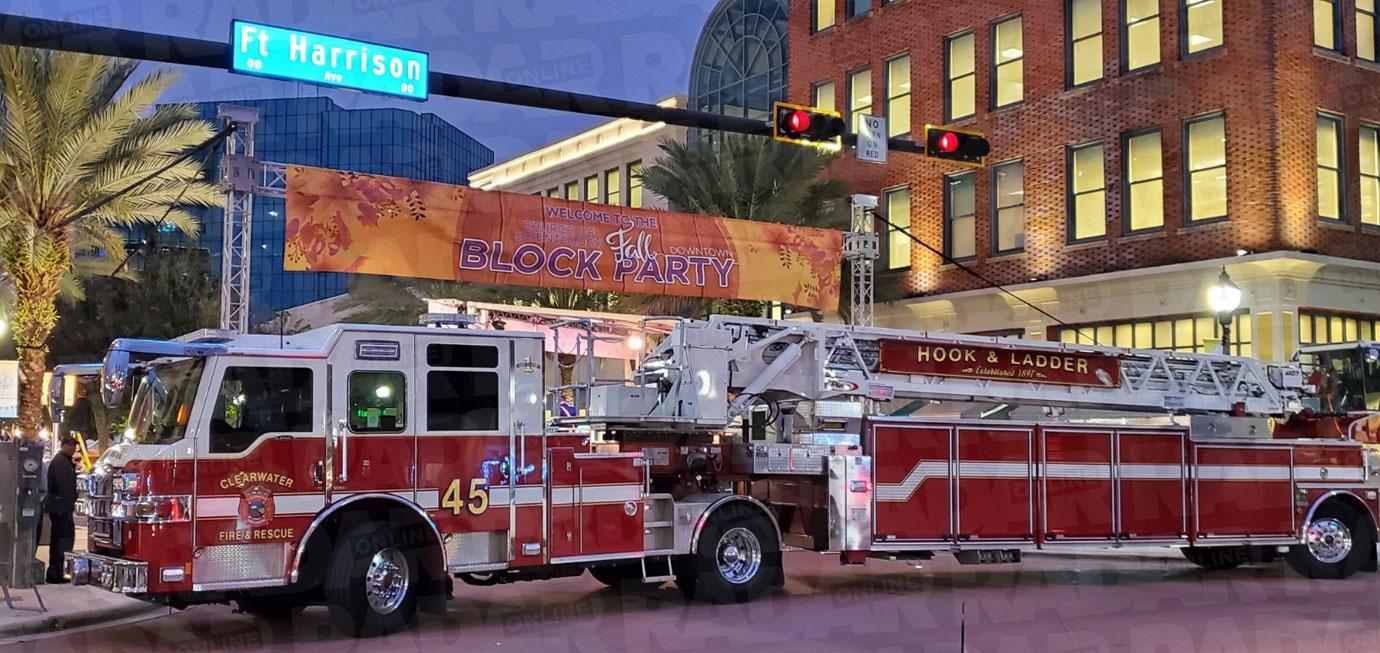 Irwin said that scientologists stationed a fire truck in front of the party's entrance as a way to block passersby from noticing that it was a bust!
Article continues below advertisement
Empty Seats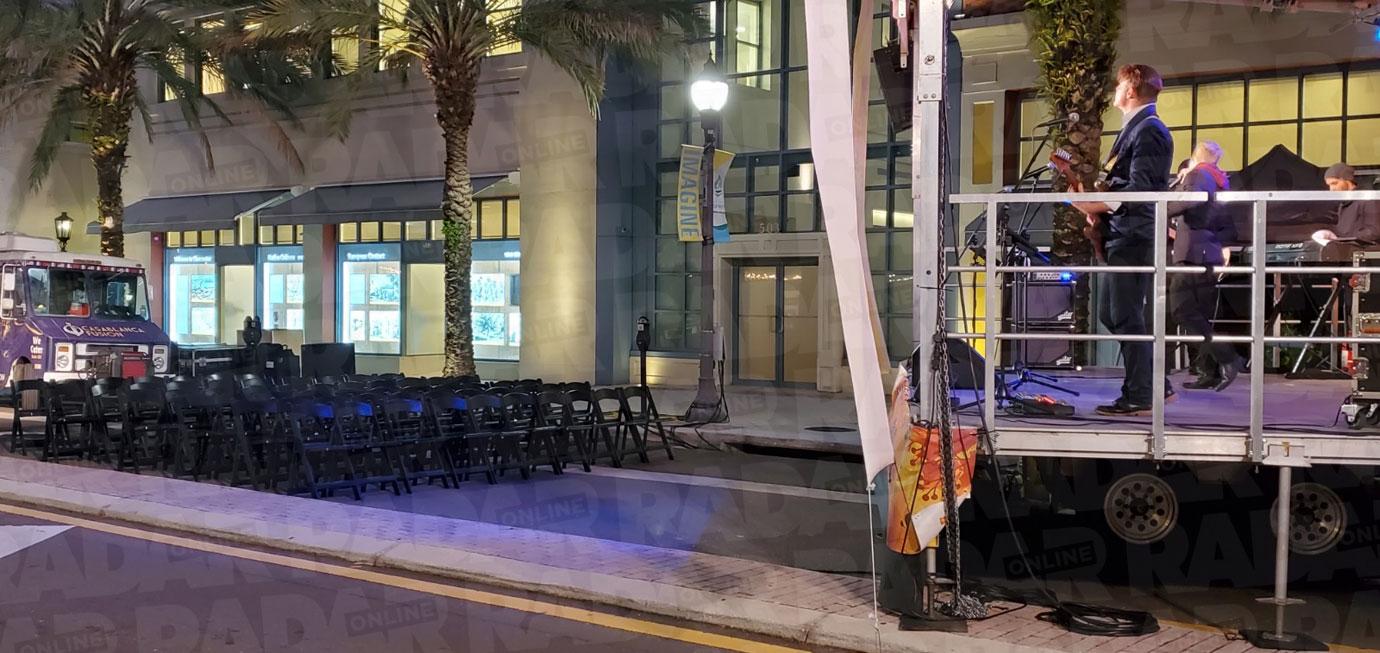 Irwin shared a band was hired to provide music for the event, but the musicians were performing to an absent crowd.
Article continues below advertisement
Taking Over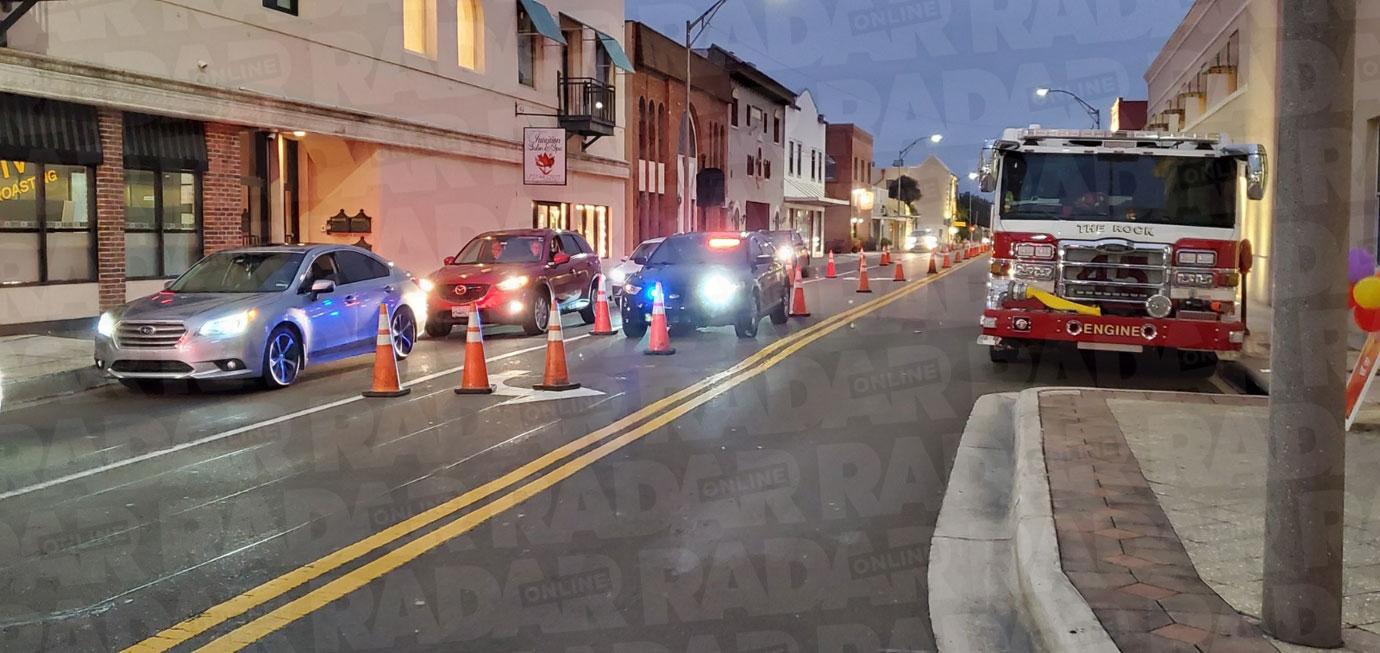 Clearwater residents have been dismayed by the Scientology "infiltration" going on in the town in recent months. Irwin told RadarOnline.com that the church has already purchased his bar and multiple hotels in the area to take over the downtown area's large properties.
Article continues below advertisement
Second Chance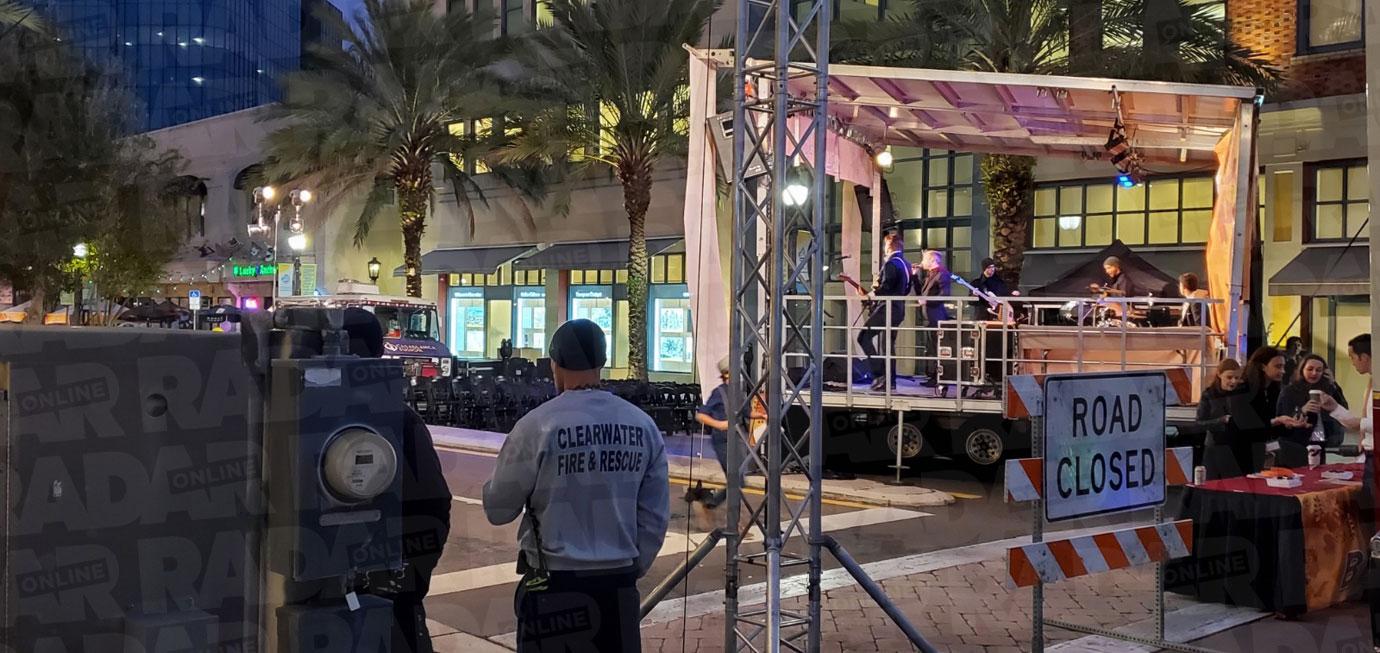 While the party was declared Scientology's "Fall Block Party," Irwin argued that the organization held a very similar shindig in recent months. "They do these stupid parties every year, but they already did one so I asked someone what the party was for and I was told it was to 'celebrate their growth,'" he explained.
Article continues below advertisement
Poking Fun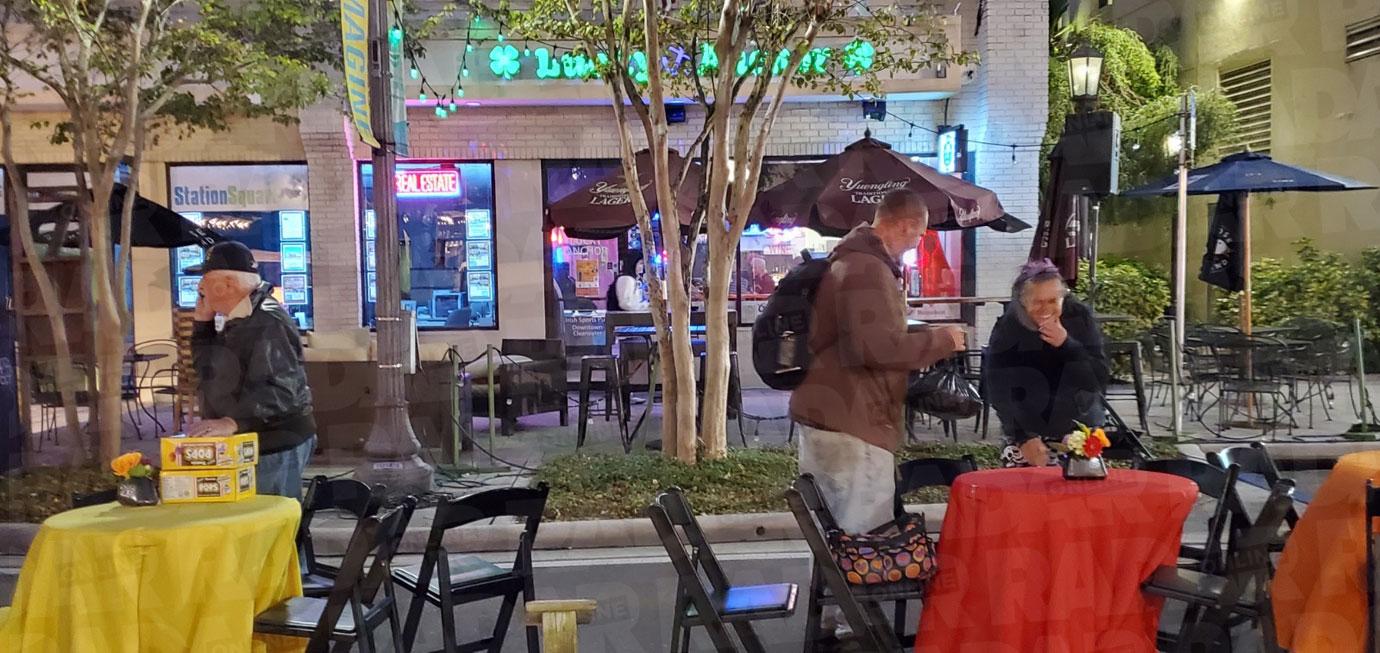 While some residents were spotted sitting in chairs at the party, Irwin sarcastically joked that the party had a "great turnout!"
Article continues below advertisement
Better Luck Next Time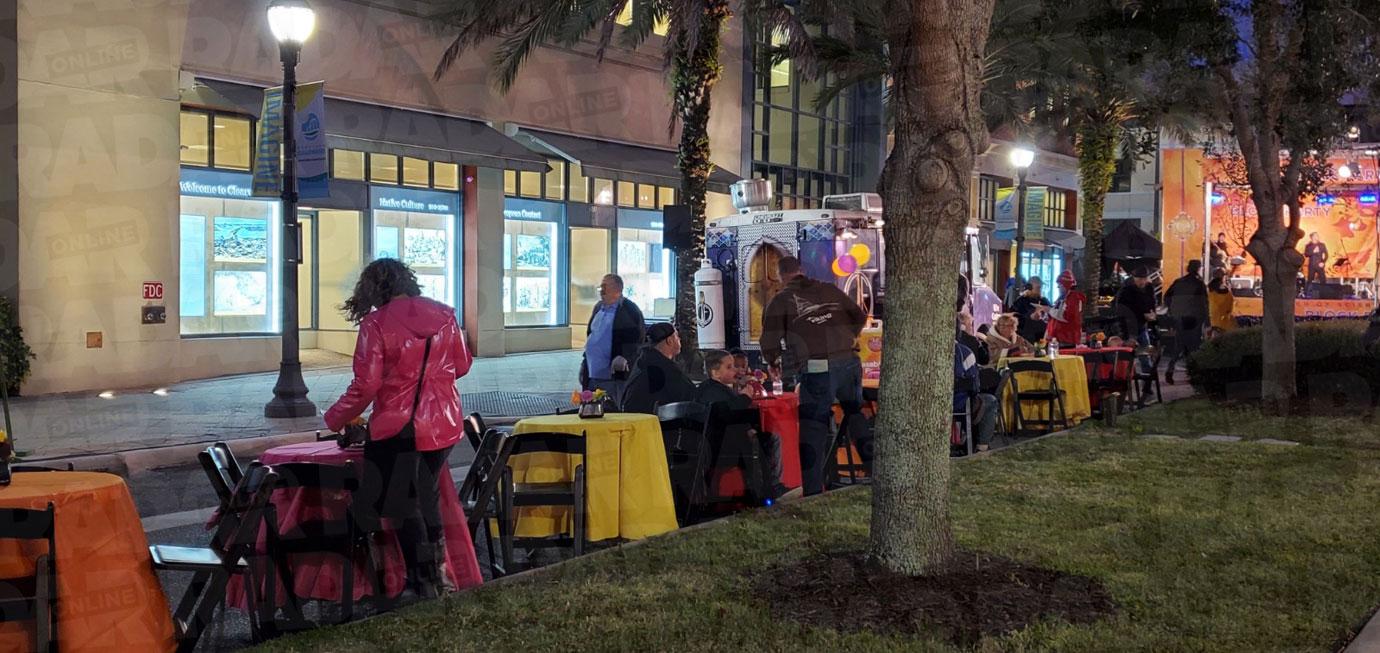 Irwin, who lives nearby, previously told RadarOnline.com that Scientology members are often caught walking in single file and wearing similar uniforms in the beach town. The Clearwater resident claimed that even though Saturday's party wrapped up early, there's usually always another church party in the works.