The Craziest Celebrity Secrets Exposed On Howard Stern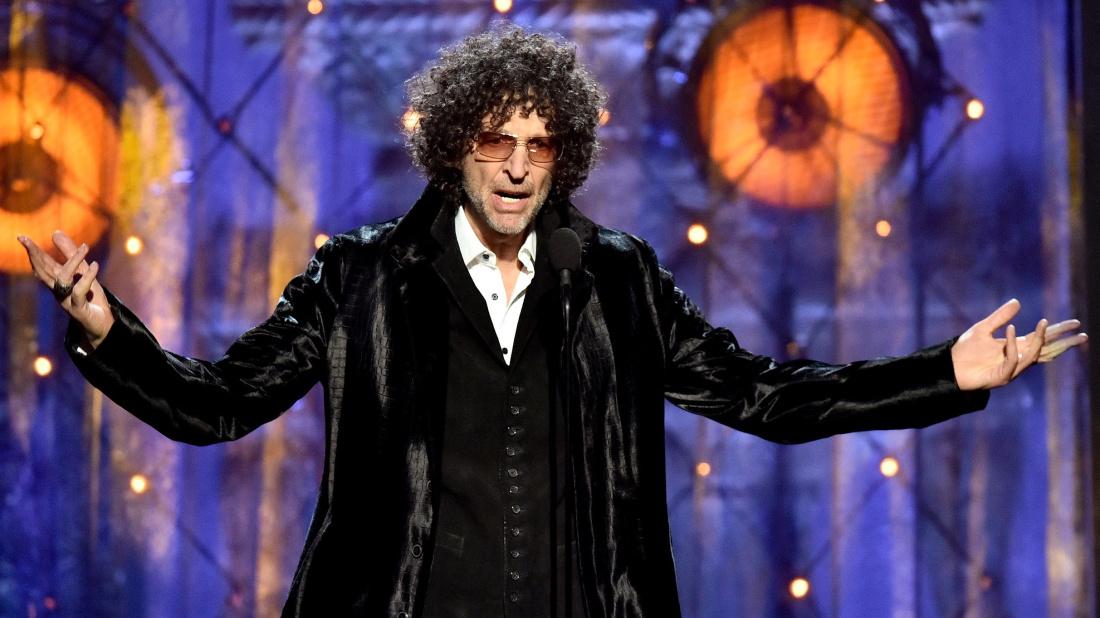 Howard Stern has been getting celebrities to share their darkest secrets for over 35 years. He initially earned the nickname "Shock Jock" for his controversial and often raunchy on-air antics. In addition to his outrageous radio bits, he also has an interviewing style that helps celebrities relax and open up. Stern has a way of making his guests forget they are on the air with millions of listeners tuning in! From Lady Gaga to Madonna, his Sirius XM radio show gets stars to share some of their most shocking secrets.
Article continues below advertisement
Celebrities including Gwyneth Paltrow, Adam Driver and Jennifer Aniston have all been on his show, and they held absolutely nothing back. One actress confessed to passing up the role of Rose in Titanic, while another actor claimed on Stern that he took Mandy Moore's virginity! Pete Davidson came on the show and exposed everything about his relationship with Ariana Grande … including if he is really as "huge" as Grande claims. From James Franco's candid confessions to Marilyn Manson's beef with Bieber, get the scoop on the craziest celebrity secrets exposed on The Howard Stern Show!
Pete Davidson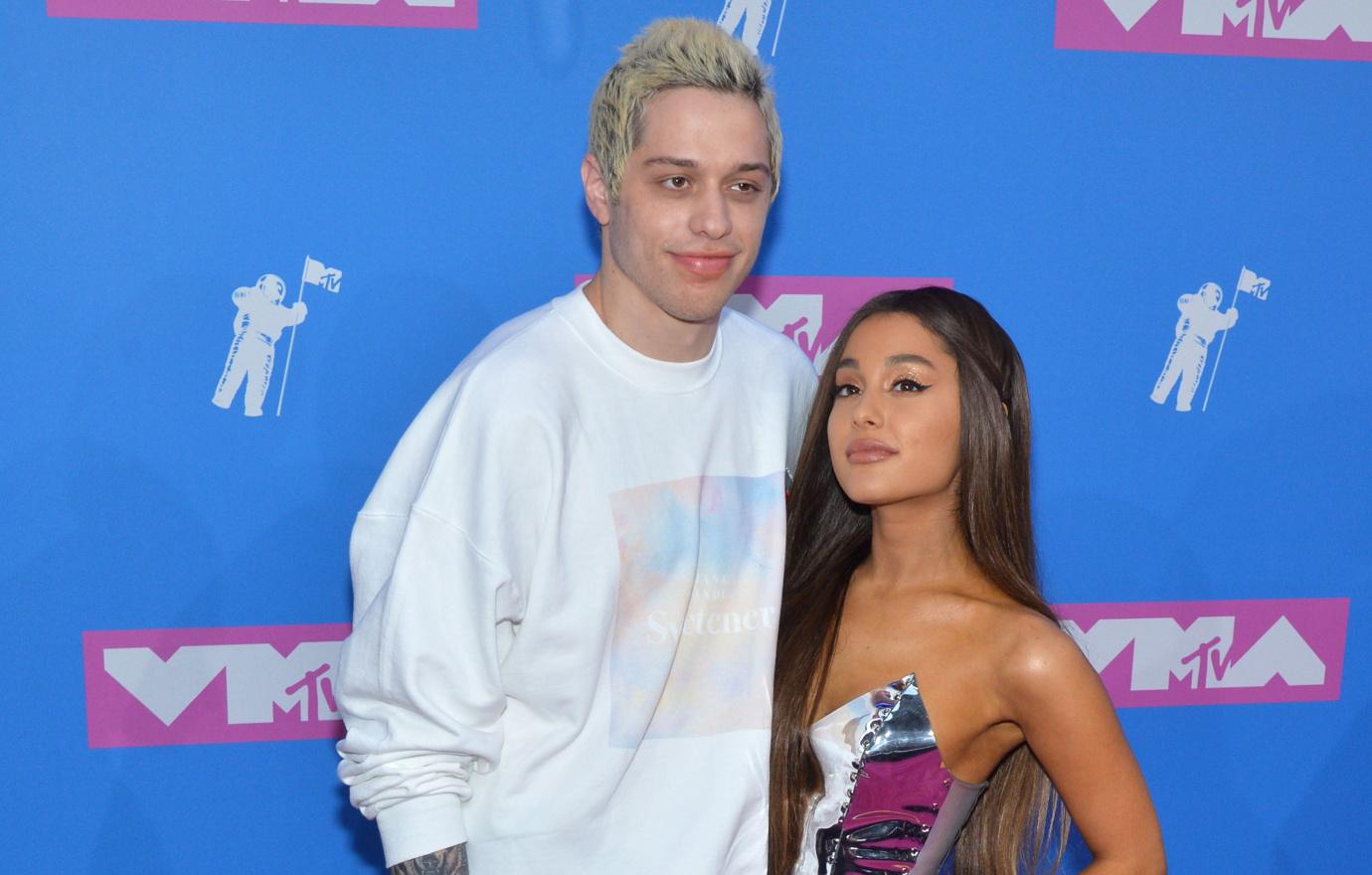 SNL star Pete Davidson doesn't have much of a filter during normal interviews, so he definitely didn't hold back when talking to Howard Stern in 2018.
He was dating Ariana Grande at the time, and he confessed that he didn't think he was good enough for the pop star.
"Before we started dating … I scrolled through a list of really hot guys on the internet, and I was like, you sure?" he said. "Here's all of One Direction … you sure?"
He also revealed that Grande's manager, Scooter Braun, was the one who tipped him off that she was interested in dating him.
Of course, Stern had to ask him about his rumored B.D.E (aka Big Dick Energy), as Grande had said he was "huuuge!"
"I think I have an average-size penis. Everything's big to her," Davidson joked.
Adam Driver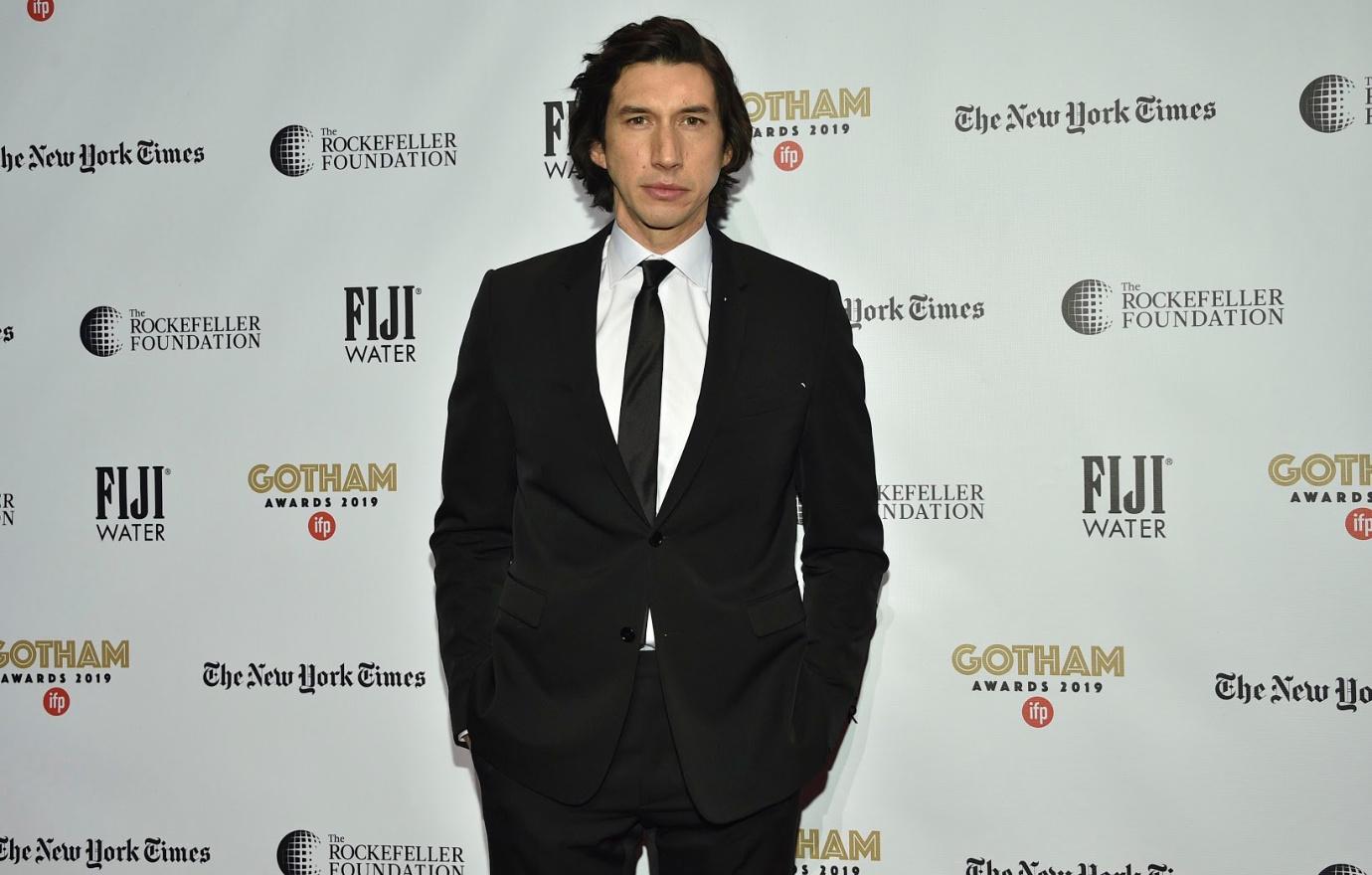 Star Wars star Adam Driver (a.k.a. Kylo Ren) appeared on The Stern Show and dropped a major bombshell.
If he hadn't gotten injured, Driver would be in the military and not an actor!
Before he made it big, he was in the Marine Corps and was training to go to Iraq and Afghanistan. But he broke his sternum and couldn't go. Driver decided to give acting another shot, so he applied and got into Julliard — and the rest is history!
"I loved being in the military," he told Stern. "I was very interested in making it a career."
Another surprising revelation? Driver revealed he didn't initially jump at the chance to play Kylo Ren when director J.J. Abrams offered the part to him.
"I went out to meet J.J. and we did a meet and greet thing and then there was thinking about it for a little bit. He couldn't tell me, really, anything about the part either. At that point, it was just to look at me," he said. "I wanted to think about it for a bit."
Gwyneth Paltrow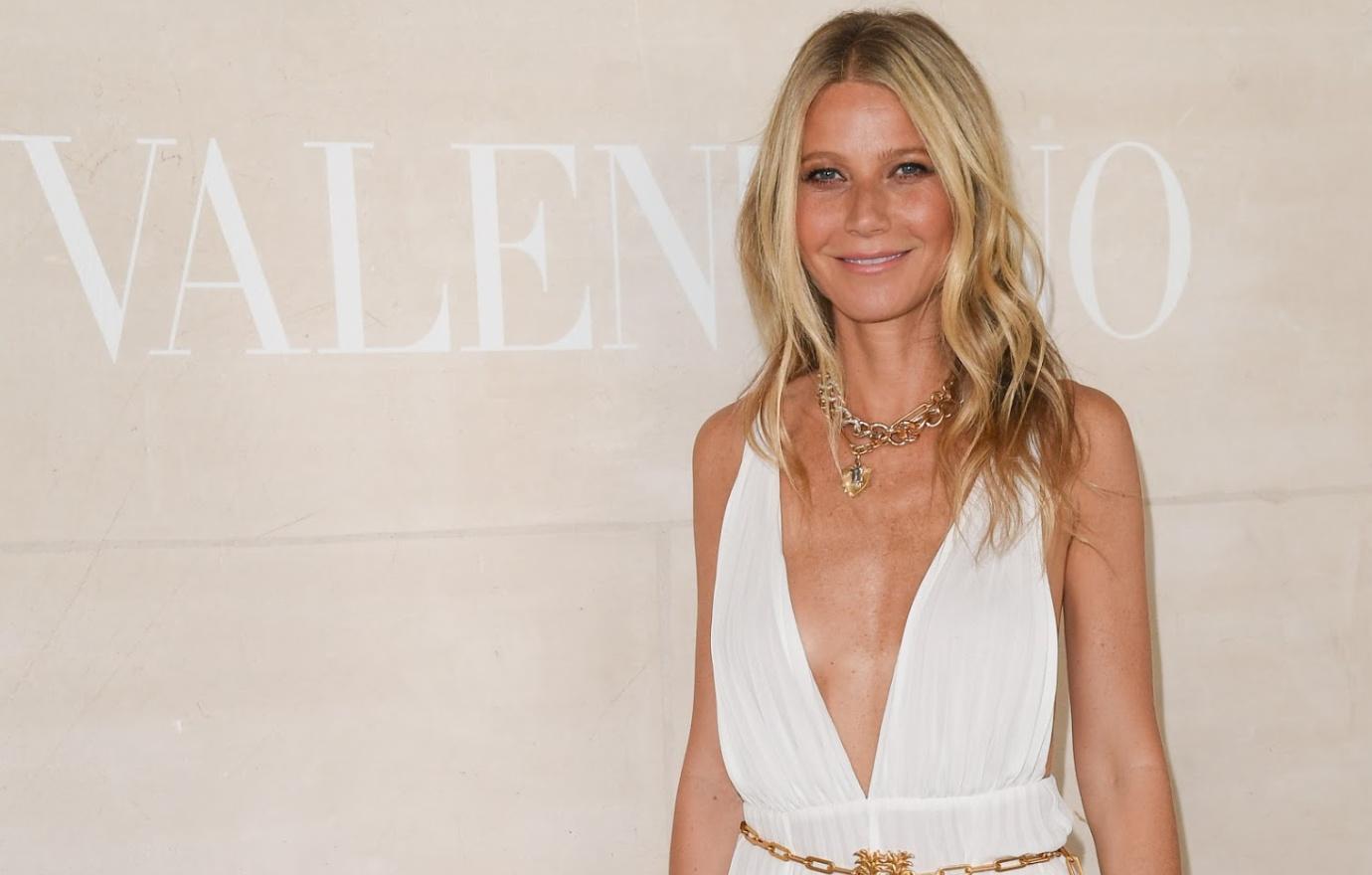 Gwyneth Paltrow opened up about dating Brad Pitt after meeting and falling in love on the 1995 set of the movie, Seven.
"I definitely fell in love with him. He was so gorgeous and sweet and, I mean, he was Brad Pitt, you know?" she told Stern.
They were engaged but called it quits after three years of dating.
"I was such a kid. I mean I was 22 when we met and it's taken me until 40 to get my head out of my ass," she said. "You can't make a decision when you're 22 years old. My father was so devastated when we broke up. My father loved him like a son."
She also dropped another bombshell: She turned down the role of Rose in Titanic (it famously went to Kate Winslet) and the role of Rollergirl in Boogie Nights (it went to Heather Graham).
"I can't be totally naked and giving a BJ on screen. I'll kill my grandfather," she said, obviously referring to Boogie Nights.
Article continues below advertisement
Jennifer Aniston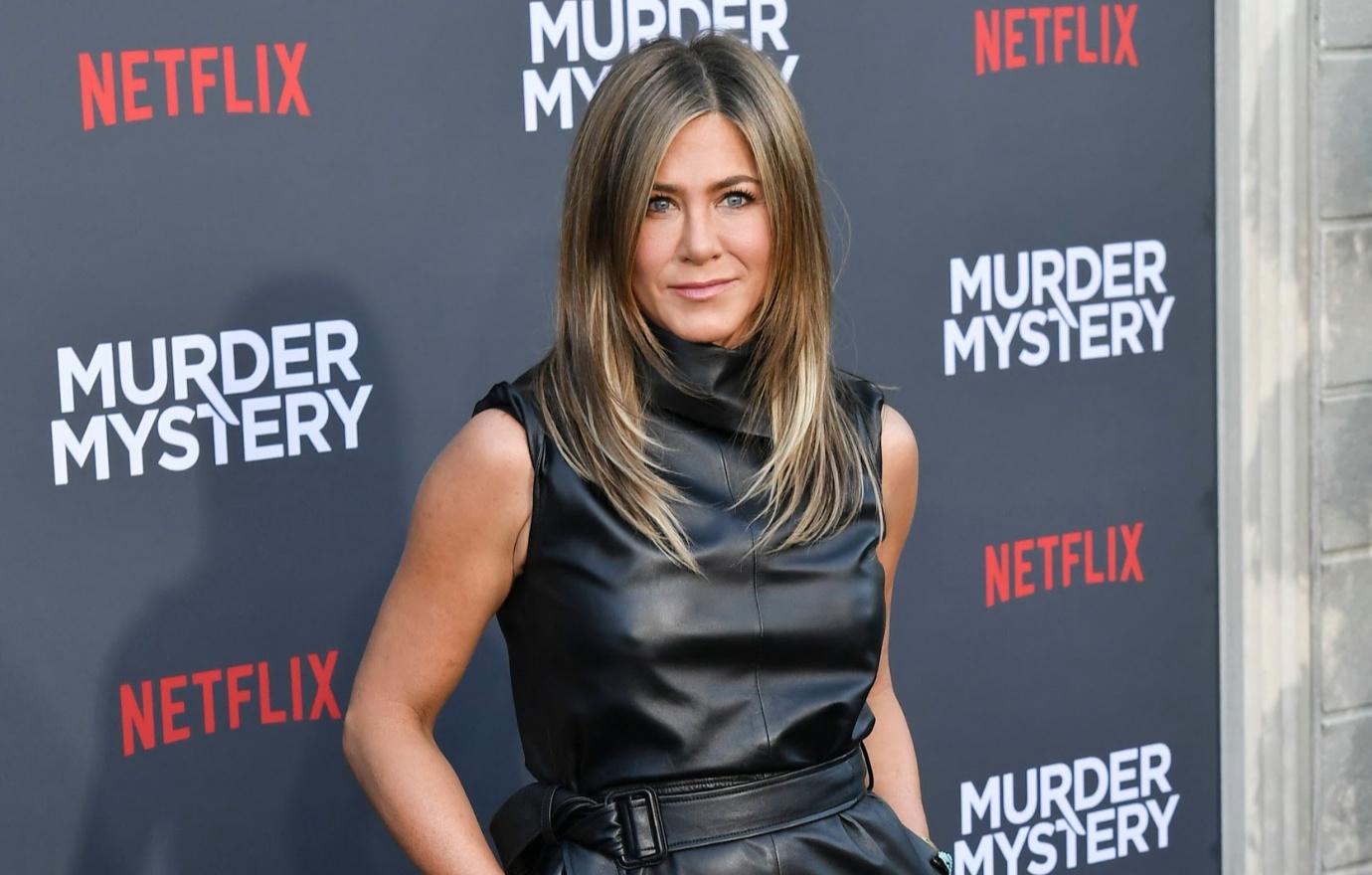 Jennifer Aniston made an appearance on The Stern Show to discuss her Apple TV series, The Morning Show, and she surprised everyone when she revealed the hit show she turned down.
Before Friends became a hit show, she met with Saturday Night Live creator Lorne Michaels about becoming a cast member on the show, and she turned it down!
"I just went to talk with him, and I was such a young twit," she told Stern, revealing that she told Michaels that it was a "boys club" and that he should "treat his female employees better."
"You're just not the brightest in your early 20s," she told Stern.
Stern also probed her about which one of the Friends cast members was the most annoying.
"Not one," she said. "Lightning in a bottle."
Article continues below advertisement
Marilyn Manson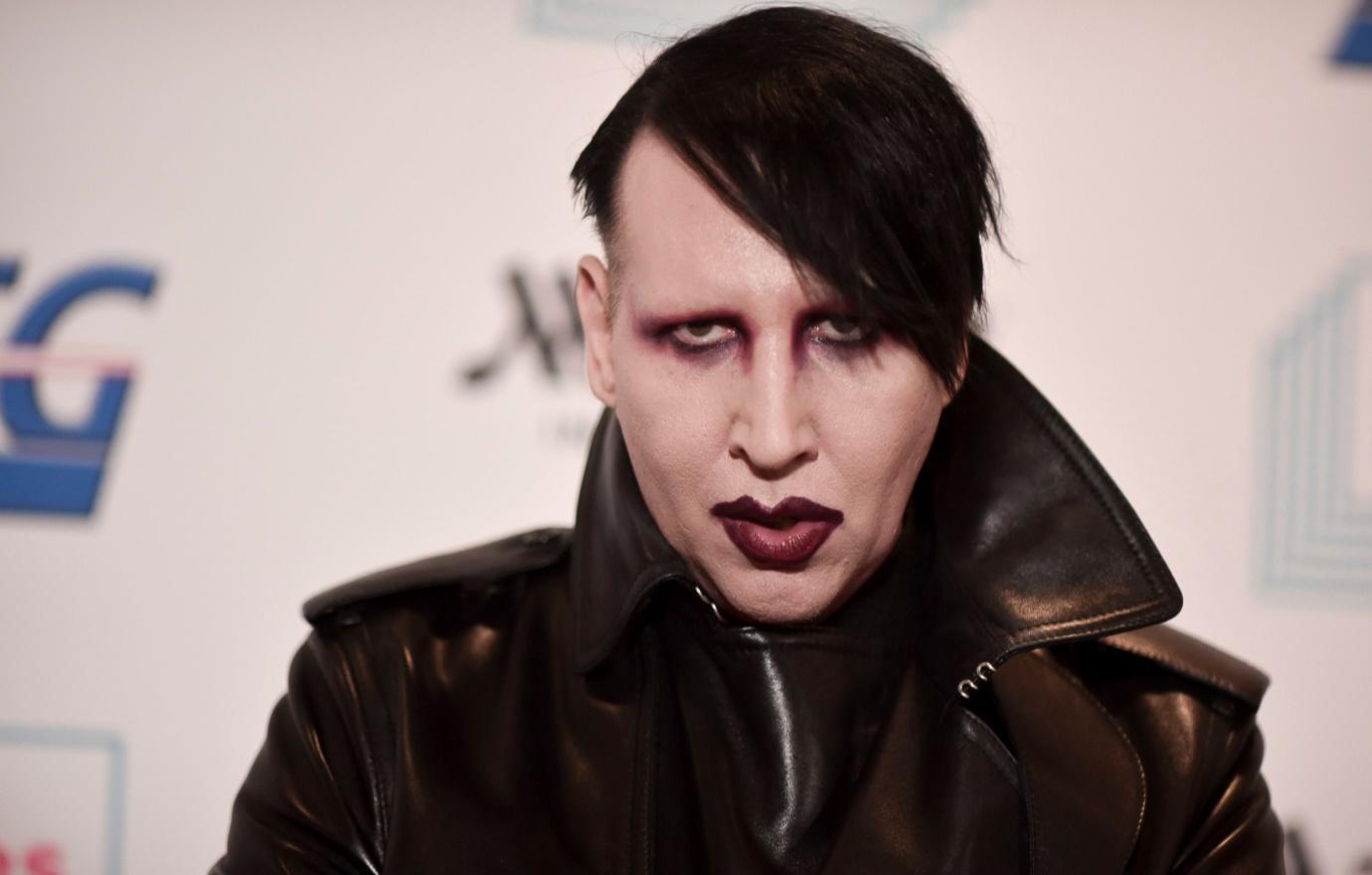 Marilyn Manson didn't just open up to Stern about his feud with Justin Bieber, but he even let him read some text messages between the two.
Here is the back story: Bieber was often spotted on stage while on tour wearing a shirt that had Manson's face on the front and the words "Bigger Than Satan … Bieber" on the back. Manson ran into Bieber while at a bar and asked about it — only to have Bieber say, "I made you relevant again."
"It was just a cocky little thing to say," Manson told Stern.
Bieber texted Manson to apologize, so he showed Stern the text string while making an appearance on his show.
"Bro, it's Bieber what's up with that article?" Stern read to his audience from Manson's phone. "I thought we had a pretty pleasant interaction. Also, if anything wasn't squared away with the T-shirts I'm so sorry. Anyway, regardless, it kind of stung seeing that if I came off as an a--hole or was just an a--hole, I'm sorry."
Manson's text response back? "That the interview was exaggerated. You were just you being you. No beef here."
He joked to Stern that he left his response ambiguous on purpose. "I just said 'you were just being you,' which could mean you're just being an a--hole, or whatever."
Article continues below advertisement
Wilmer Valderrama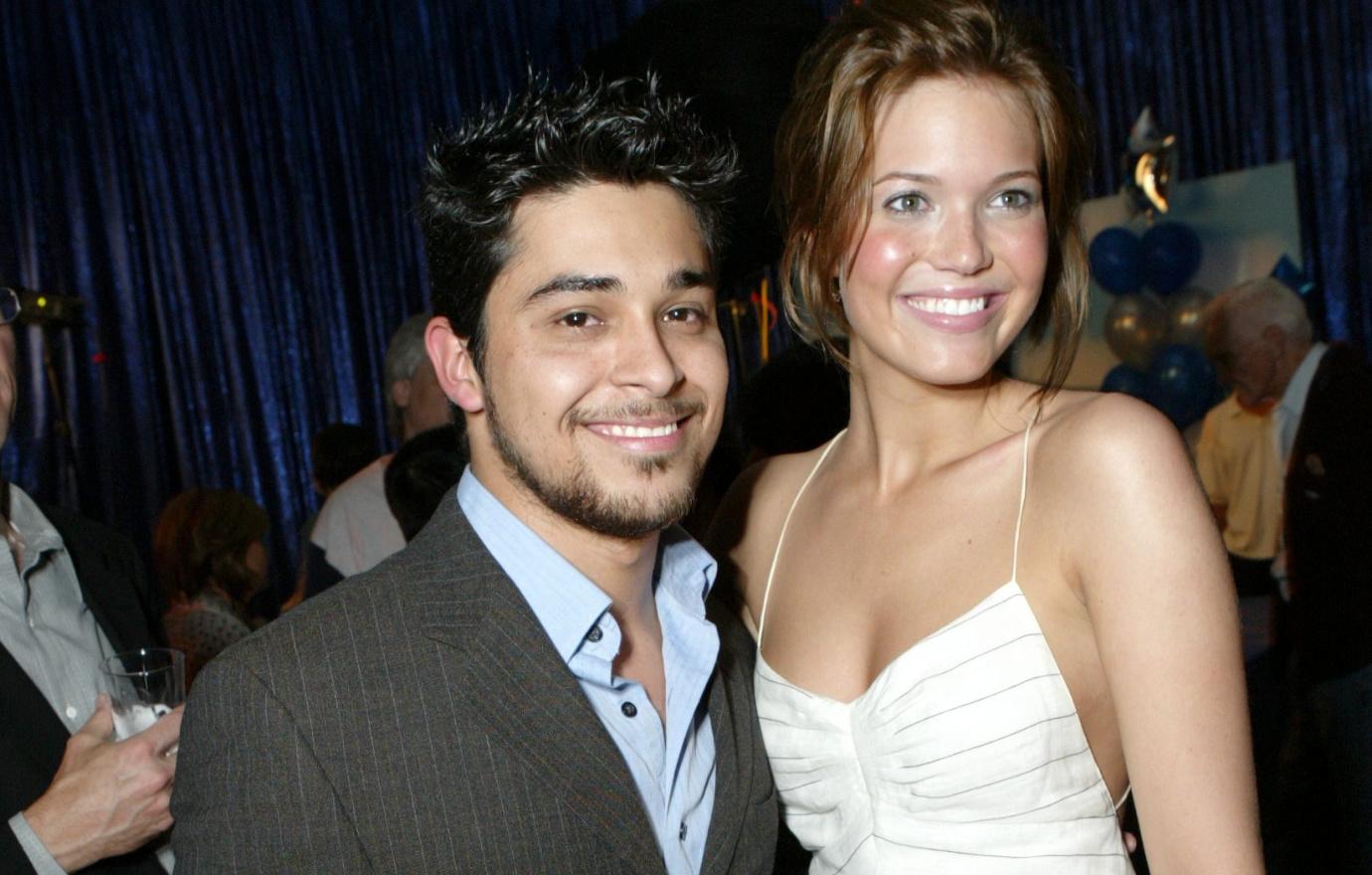 Actor Wilmer Valderrama went on Howard Stern and held absolutely nothing back when talking about his ex-girlfriends. One bombshell he dropped was that he "snatched" Mandy Moore's virginity when they dated, saying it "was good, but it wasn't like warm apple pie."
Moore appeared on the The Stern Show in 2018 and said that Valderrama was lying about taking her virginity. "I dated him when I was 16 and 17. I love him and I still love him, and he's a very good friend and that's why I was so shocked by it because not only was it a fib, but it was so unlike him, it was so uncharacteristic," she said.
The actor also told Stern that Jennifer Love Hewitt was an "8 out of 10," Lindsay Lohan's boobs were real and Ashlee Simpson was a screamer.
Sounds like someone was trying a little too hard to impress Howard Stern.
Article continues below advertisement
Jada Pinkett Smith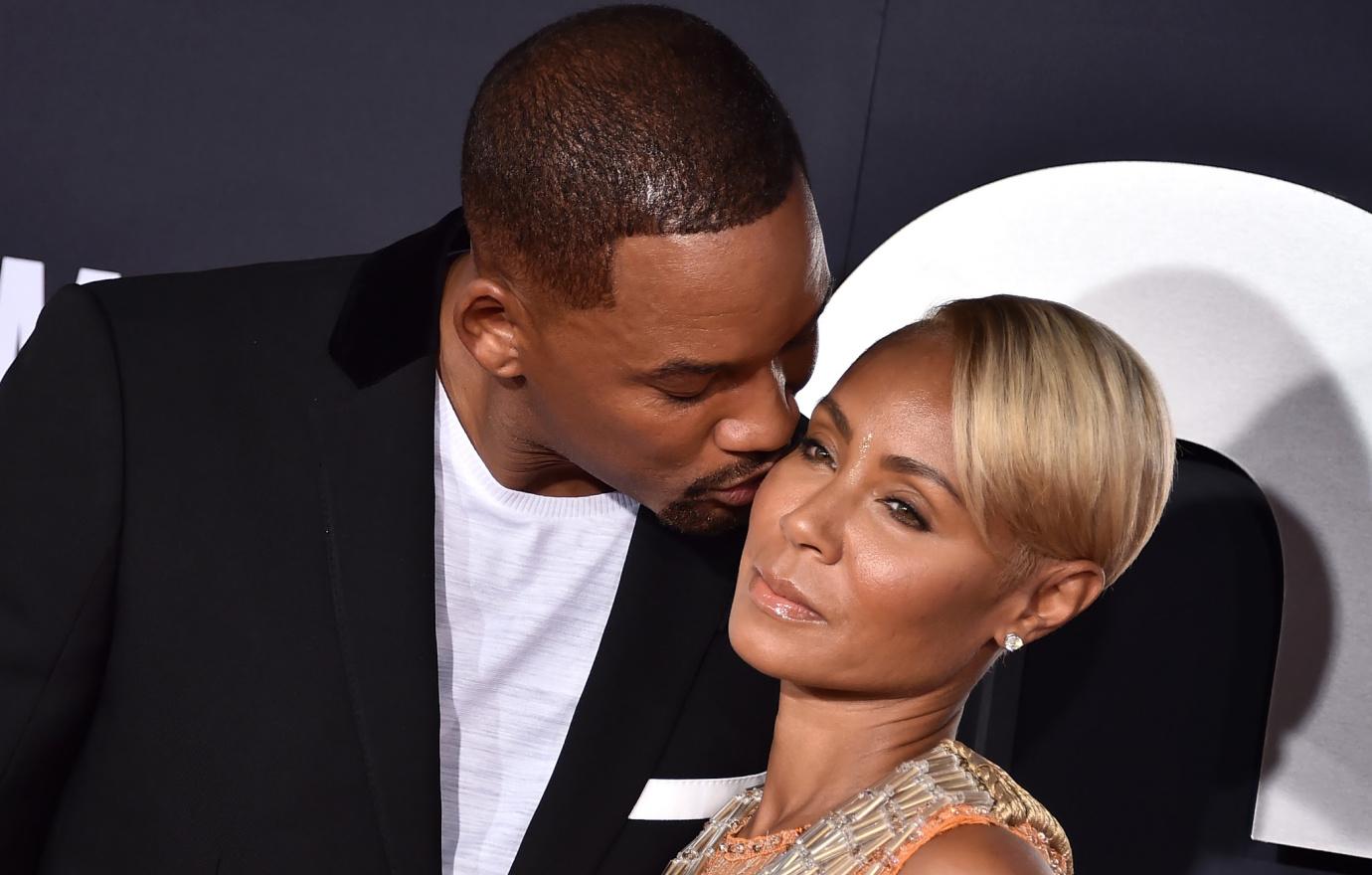 Jada Pinkett Smith and Will Smith have been dogged for years by rumors saying they have an open marriage. Stern asked her about it when she came on his show, and she gave an answer that some thought left more questions than answers.
"You've got to trust who you're with. And at the end of the day, I'm not here to be anybody's watcher. I'm not Will's watcher."
So what does that mean? "Here is what's real: I'm not the kind of woman that believes a man is not going to be attracted to other women," she told Stern. "I'm just not that girl. It's just not realistic. And just because your man is attracted to another woman, does not mean he doesn't love you."
Article continues below advertisement
Madonna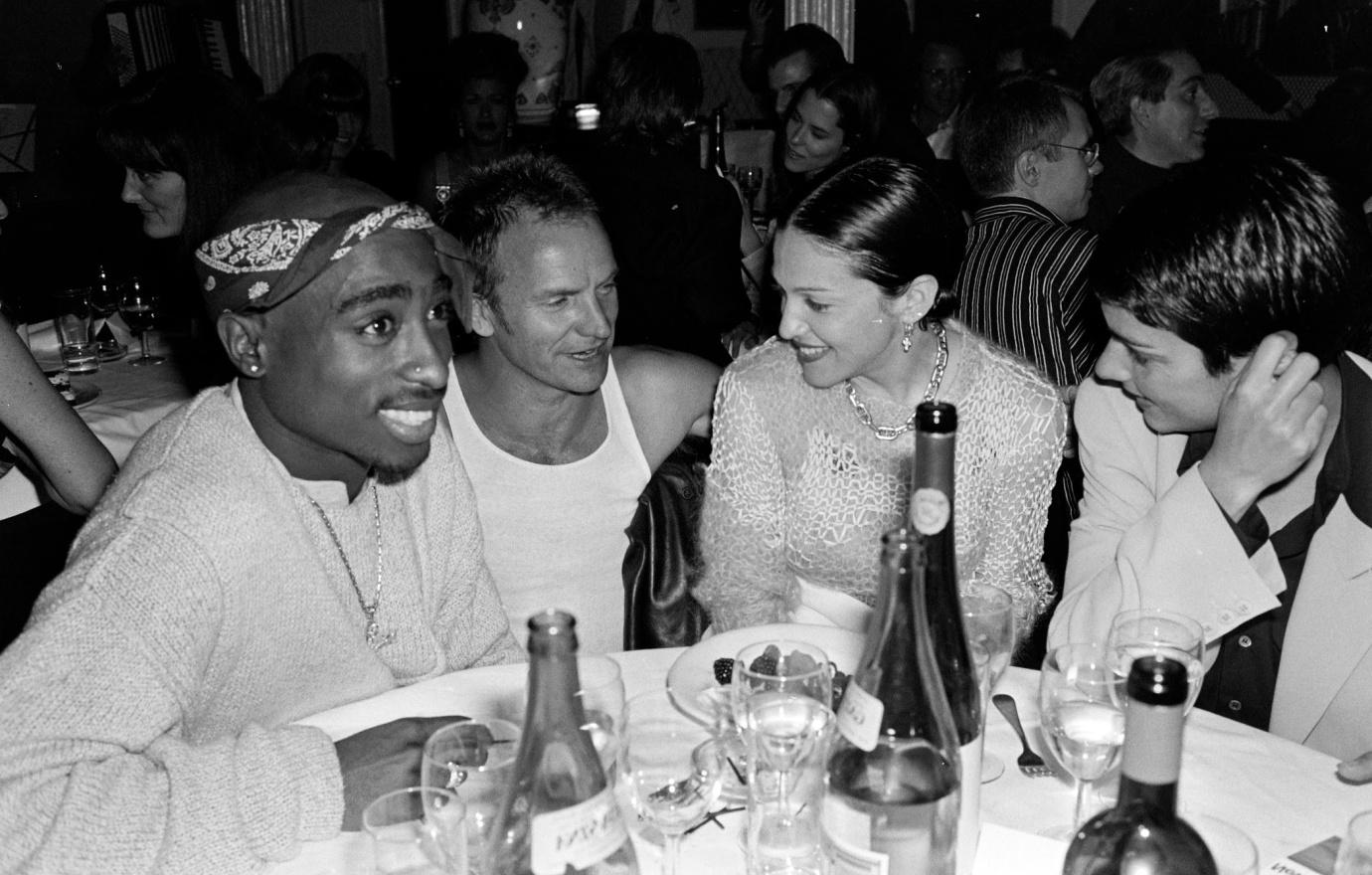 Madonna opened up to Stern about her infamous profanity-laden interview with David Letterman in 1994 when she dropped the bombshell that she and the late Tupac Shakur had dated.
"I don't know, I was in a weird mood that day," Madonna said. "I was dating Tupac Shakur at the time, and the thing is he got me all riled up about life in general. So when I went on the show I was feeling very gangster."
Article continues below advertisement
James Franco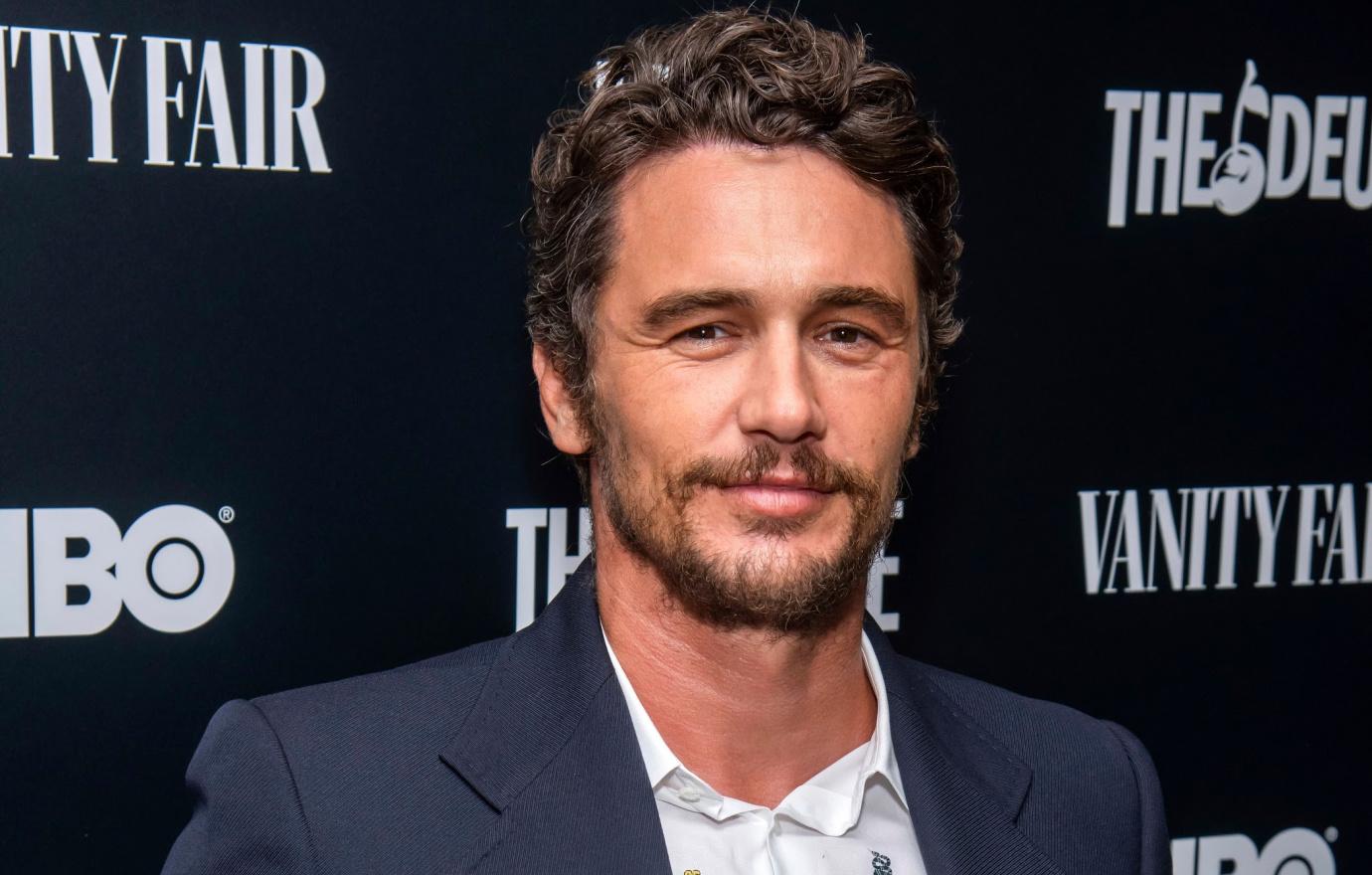 James Franco found himself in hot water in 2014 when he slid into the DM's of a 17-year-old girl. Franco, who was 35 at the time, tried to get her to hook up. She didn't, but she did take a screenshot of the conversation, then shared it with everyone.
The actor came on the radio show and was brutally honest when talking to Stern about the incident.
"I'm not going to high schools looking for dates," he said. "I'm leaving my work and they're coming there... look, my fan base is like 17-year-old girls. If I do a book signing, it'll be 17-year-old to 30-year-old women. That's my biggest fan base. So I saw her, and she's saying on her page, 'I love James Franco,' blah blah blah... So that, to me, sounds like, okay, she's interested."
"I was a gentleman. I said, 'Do you have a boyfriend?'" he continued. "And her response was, 'Not when you're around.' So that, to me, sounds like, okay, she's interested."
"I don't think she posted it knowing what was going to happen," he said of the screen shots she posted. "I think she was somebody that had, you know, 100, maybe at the most 500, friends on Twitter, or followers or whatever. And she's thinking not, 'Here's a guy hitting on me,' but 'Here is James Franco, this image I have of James Franco, hitting on me. Oh, my god, my friends will never believe this.'"
"So she's just used to tweeting something to her friends and she'll get, you know, 20 likes…but when she put that on, obviously people pick up on it. She even took it down. But again, it was too late. And my sense is it turned bad on her."
"Now people want to say I victim-bashed her," he continued. "How is she a victim? I was like anybody, just trying to meet somebody. It's just that my dirty s--t gets put out internationally."
Article continues below advertisement
Lady Gaga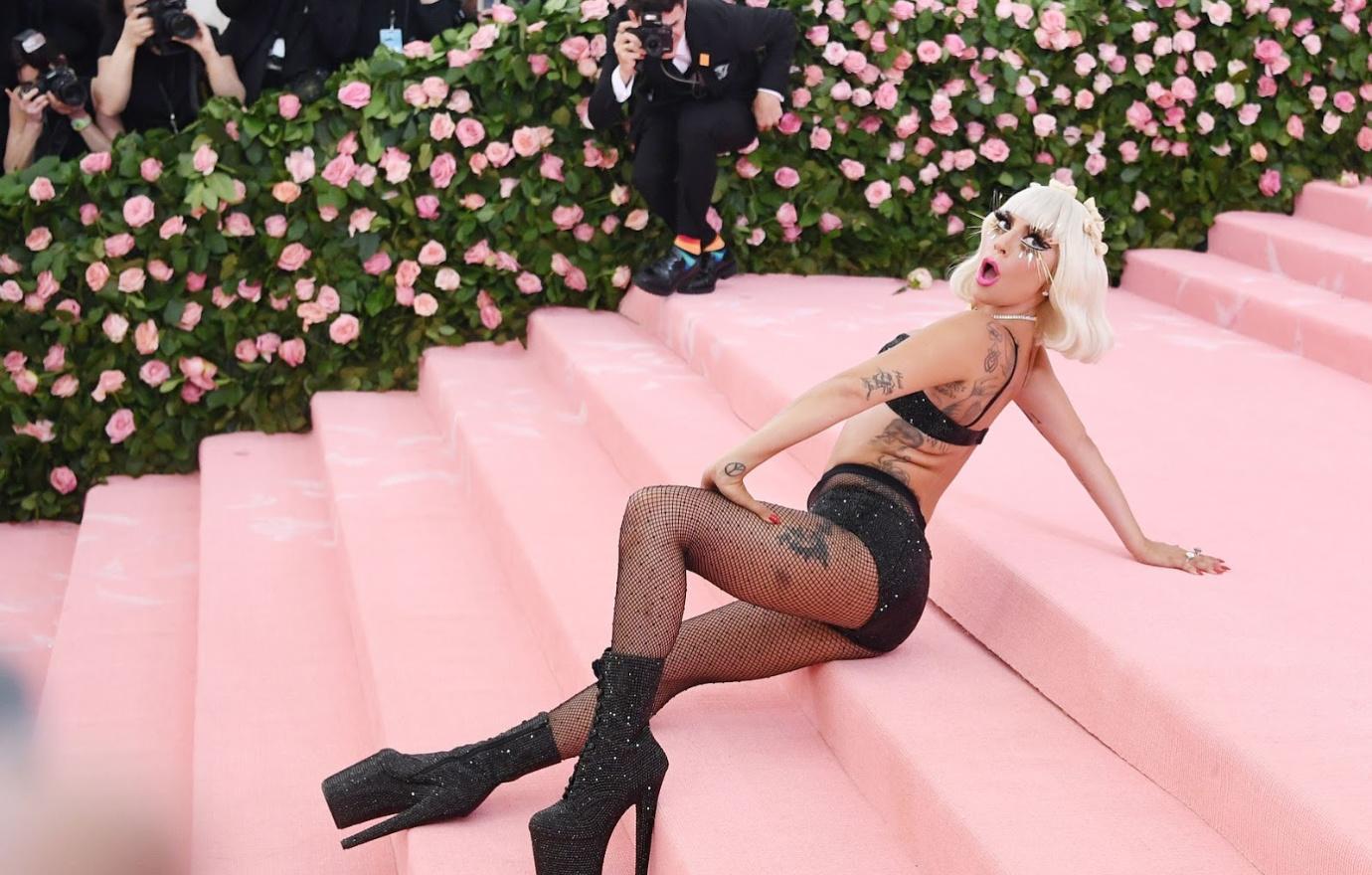 Lady Gaga made an appearance on The Stern Show and opened up about her past drug use.
"To any little sweethearts that are listening… don't touch cocaine, it's the devil," she said, adding that she would use the drug while writing songs.
"I think that I was lonely and there was something about the drug that made me feel like I had a friend… and I regret every line that I ever did."
Article continues below advertisement
Jesse James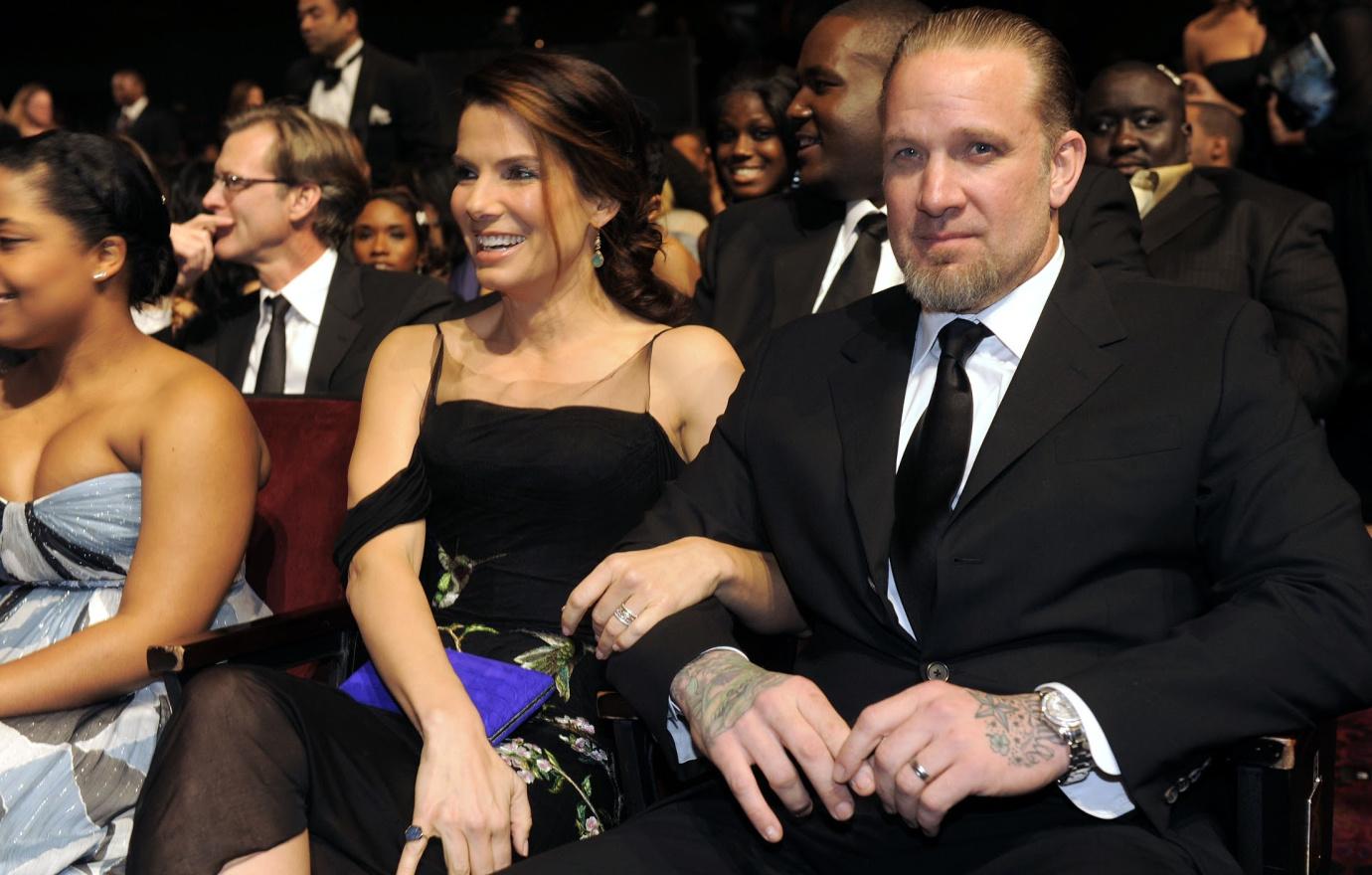 Jesse James was famously married to Sandra Bullock in 2005, which left many scratching their heads wondering what America's sweetheart had in common with the Monster Garage star.
They later divorced after Bullock found out he was cheating on her with a tattoo model, leaving fans even more shocked.
James eventually moved on to tattoo artist and makeup mogul Kat Von D.
James made an appearance on The Howard Stern Show, and Stern couldn't help but ask who was a better lover — Sandra Bullock or Kat Von D?
'That one is an easy no-brainer. Kat Von D. One hundred per cent. She's a vixen," James said.
He went on to talk more about why he cheated on Bullock.
"I think subconsciously I did want to get caught, but I didn't think it would be as crazy as it got. The problem was me... I could marry anyone and it didn't matter because I would always screw it up and sabotage it because I couldn't live with myself."
"She could stand there in front of the world and say she loved me, but In my mind I was thinking, "Yeah? Bullshit. You don't love me. I'm just some biker kid",' he continued.
He then made the following confession, "I should have done the honorable thing and just left her... because I did really love her and I did really care for her."
James and Kat eventually split up. She claimed that he cheated on her with 19 different women in the span of one year.
Article continues below advertisement
Matt Lauer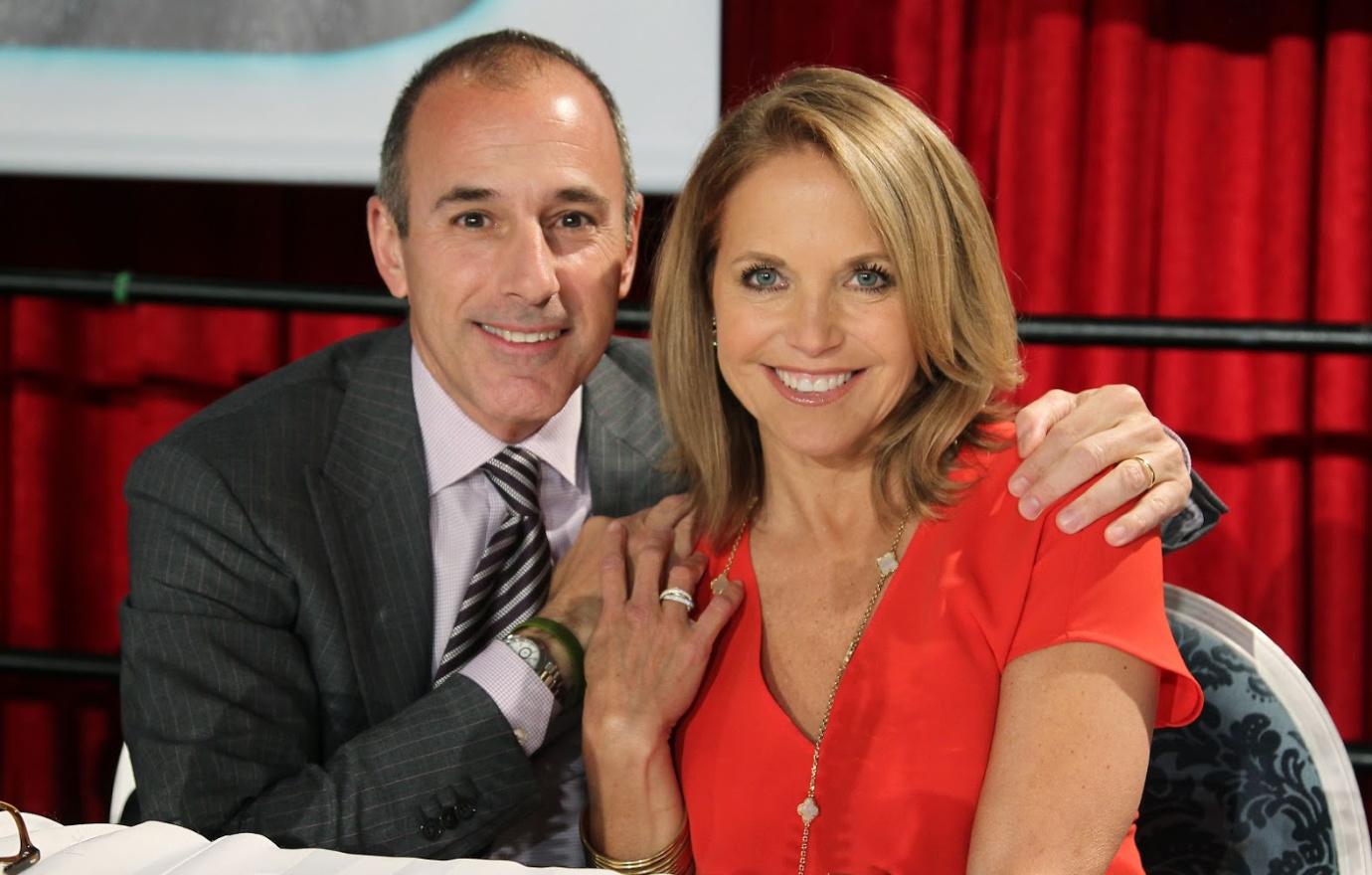 Matt Lauer made an appearance on The Howard Stern Show in 2013 — before his ousting from the Today show for alleged sexual misconduct — and talked about his relationship with Katie Couric.
Lauer and Couric were cohosts on the Today show from 1994-2006.
"Was it always easy? No…We worked together for 10 years. Was every day a bed of roses? No, of course not," Lauer told Stern. "We had our moments where there was probably tension, but overall, we are very much the same person. We have very similar senses of humor, and I thought we had good and easy chemistry."
Couric had told Stern during a previous appearance on his show that she once had a "little crush" on him. What did Lauer think of that?
"I think…every man in America was attracted to Katie Couric," he said. "She's a very attractive woman, not only physically, but her personality…if she's a 9 or 10 physically, she's a 14 because — I hate to do that — because she's got a great personality. She's fun."