The Best Ex References In Taylor Swift's Songs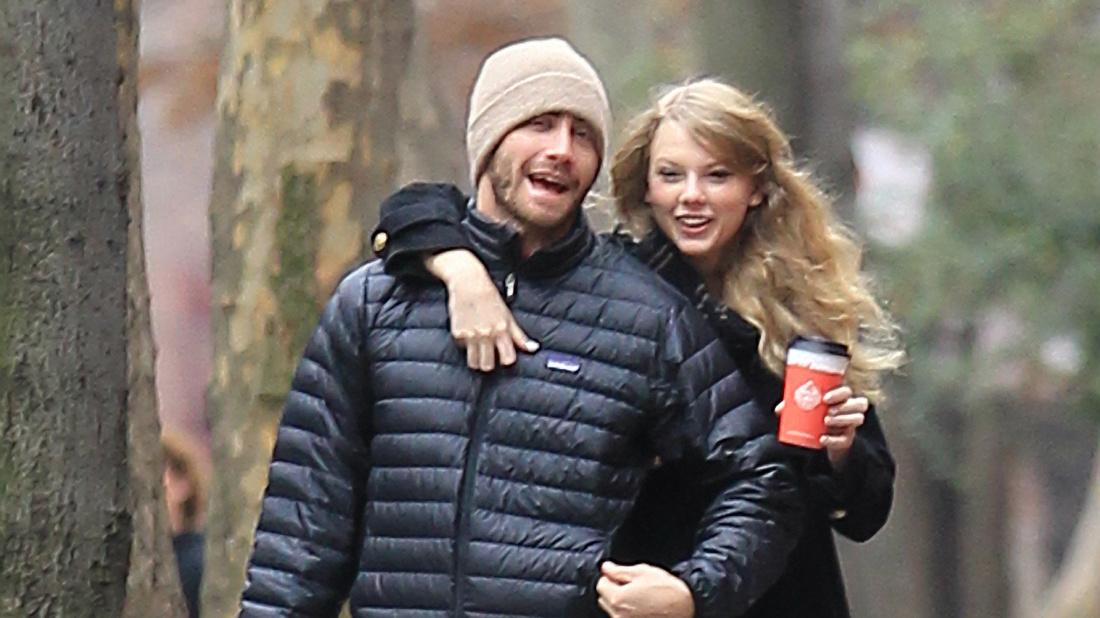 Lucky for us, Taylor Swift heals her heartaches by pouring her emotions into her songs. If Harry Styles hadn't broken her heart, we would never have gotten the smash hit, "I Knew You Were Trouble." In fact, if Jake Gyllenhaal hadn't ghosted her, the entire Red album may not have happened. From Joe Jonas to Taylor Lautner and even John Mayer, many of Taylor's ex-boyfriends are seem like material for songs that explore the wonderful and crushing emotions of love.
Article continues below advertisement
Unlike Ariana Grande, who mentions ex-boyfriends by name in her songs, Swift likes to drop hints in her lyrics as to who she is referencing. For her die-hard fans (a.k.a. "Swifties"), this is part of the fun! Swift's album Lover is a romantic album that is basically seems like a love letter to Joe Alwyn, but Swifties are convinced she is also referencing someone else. From her revenge songs to her romantic songs, Swift has a way of perfectly nailing an emotion and the melody to go along with it.
Article continues below advertisement
"Style"
As soon as Swift started dating Harry Styles in 2012, fans started gearing up for a song about the singer, and and she totally delivered with her song "Style." Although she has never admitted the song is about the British musician, she seems to describes him perfectly in the song … not to mention that his last name is practically the title of the song.
"You got that James Dean daydream look in your eye
And I got that red lip classic thing that you like
And when we go crashing down, we come back every time
'Cause we never go out of style
We never go out of style"
There are several photos of Harry wearing a white t-shirt and with his shaggy brown hair combed back, as referenced in the following lyrics:
"You got that long hair, slicked back, white t-shirt
And I got that good girl faith and a tight little skirt
And when we go crashing down, we come back every time
'Cause we never go out of style
We never go out of style."
The couple reportedly broke up after getting in a fight while on vacation in the Virgin Islands, with Swift actually leaving him and cutting the vacation short!
Even though they did eventually go out of style, the song never did.
Article continues below advertisement
"Back to December"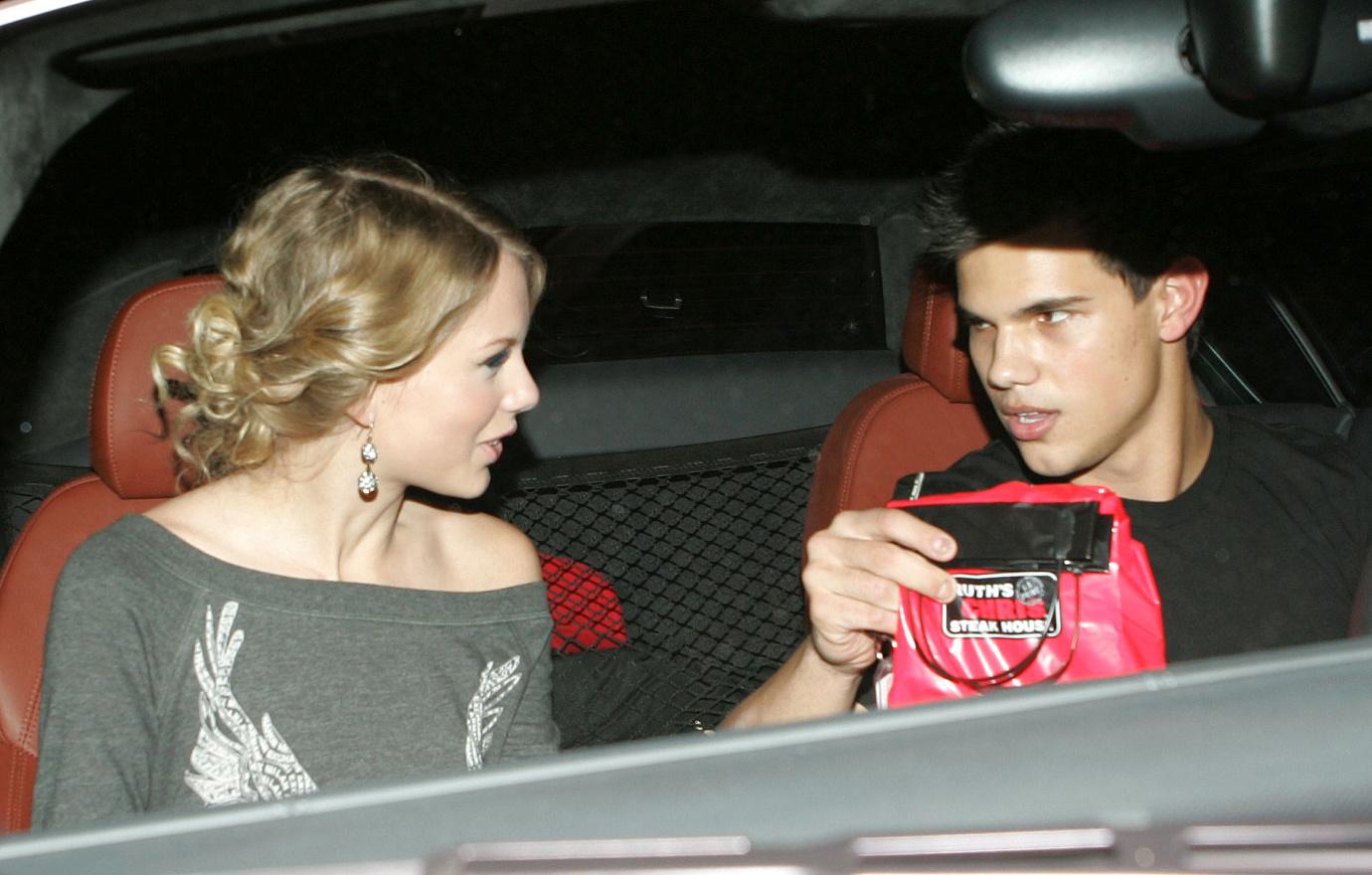 Taylor started dating another famous Taylor, Twilight star Taylor Lautner, after meeting while appearing in the movie Valentine's Day together. No word on why they ended, but she leaves several clues that the song "Back to December" is about him.
"And I think about summer, all the beautiful times,
I watched you laughing from the passenger side.
And realized I loved you in the fall."
The above lyrics are one big clue that has Swifties convinced it is about Taylor as the couple was photographed in the car together with her obviously in the passenger seat.
They broke up in December of 2009:
"So this is me swallowing my pride,
Standing in front of you, saying, "I'm sorry for that night,"
And I go back to December all the time."
It seems like Taylor could be the one who got away!
Article continues below advertisement
"We Are Never Ever Getting Back Together"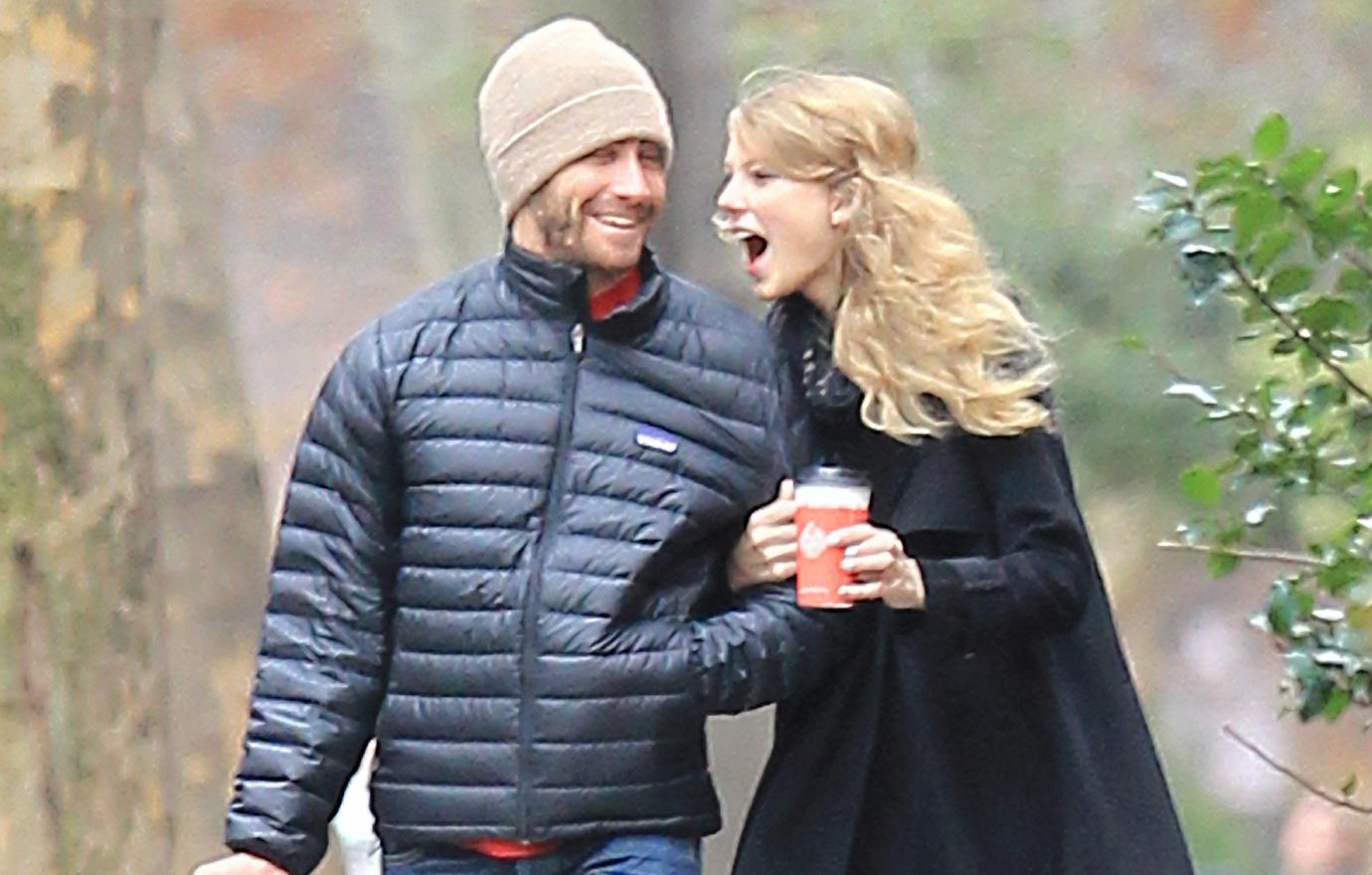 This song is one of the singer's best break-up anthems ever. She holds nothing back in detailing the relationship, leaving little doubt who she is talking about.
"I remember when we broke up the first time
Saying, "This is it, I've had enough," 'cause like
We hadn't seen each other in a month
When you said you needed "space" (what?)"
Who is she reportedly referring to in this song? Jake Gyllenhaal! Swift dated the actor in 2010, and after a period of breaking up and making up, they finally called it quits. One big clue in the song is the following lyric, as Jake had an appearance in the indie band Vampire Weekend's music video that same year.
"I'm really gonna miss you picking fights
And me, falling for it, screaming that I'm right
And you, would hide away and find your peace of mind
With some indie record that's much cooler than mine"
The final straw in the relationship was when Jake was a no-show and completely ghosted her for her 21st birthday. Although the relationship didn't work out, she got a smash hit out of the relationship!
Article continues below advertisement
"Lover"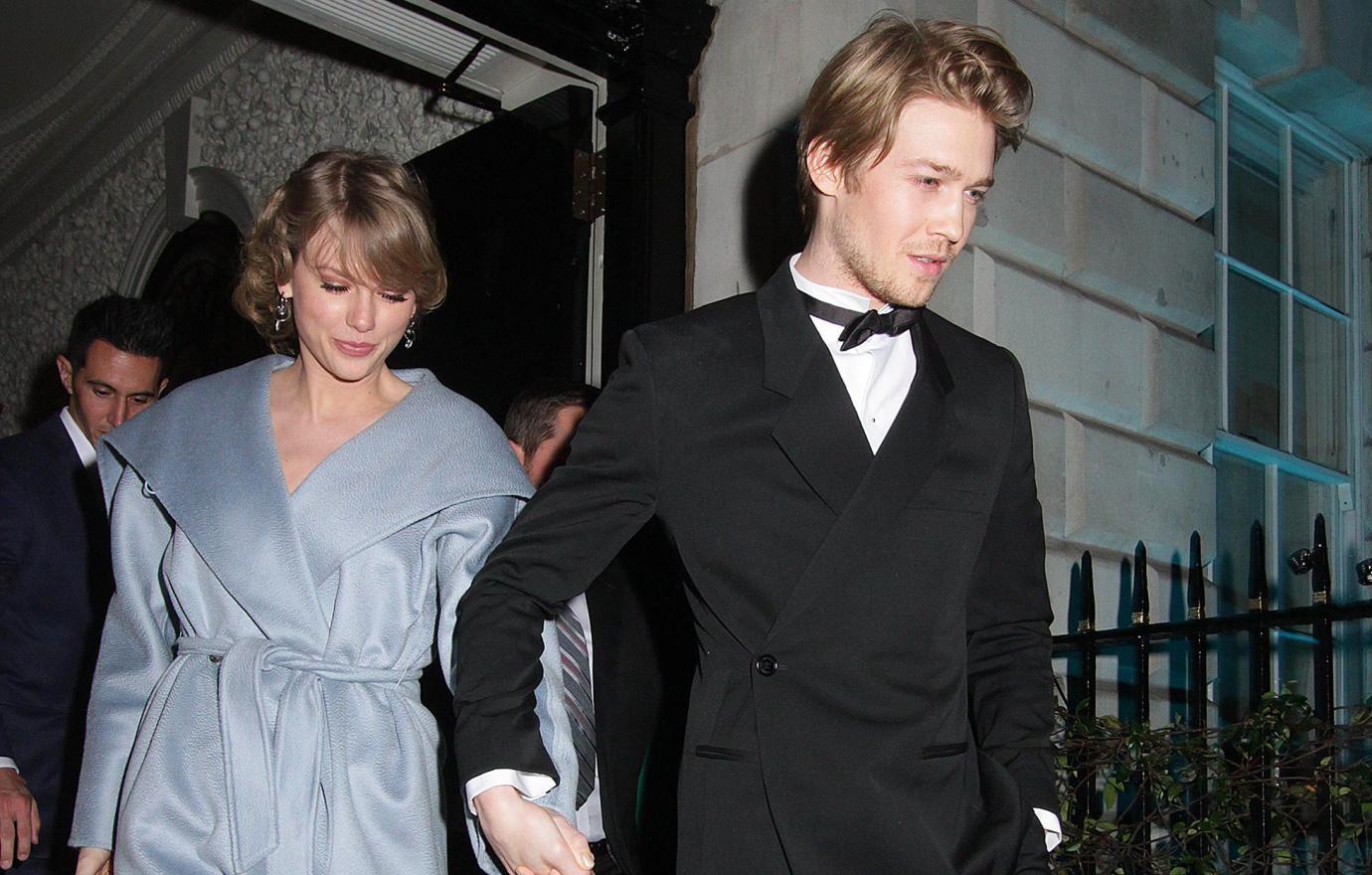 The singer's fans are fairly certain that her song "Lover" is about British actor Joe Alwyn. This is definitely a love song, and one verse gives a big clue.
"We could let our friends crash in the living room
This is our place, we make the call
And I'm highly suspicious that everyone who sees you wants you
I've loved you three summers now, honey, but I want 'em all"
The two met in 2016, which is three summers from when she released the Lover album. Coincidence? Fans think not.
In fact, she even hints that he is marriage material, and she is ready to tie the knot with this lyric, "My heart's been borrowed and yours has been blue"
Article continues below advertisement
"Dear John"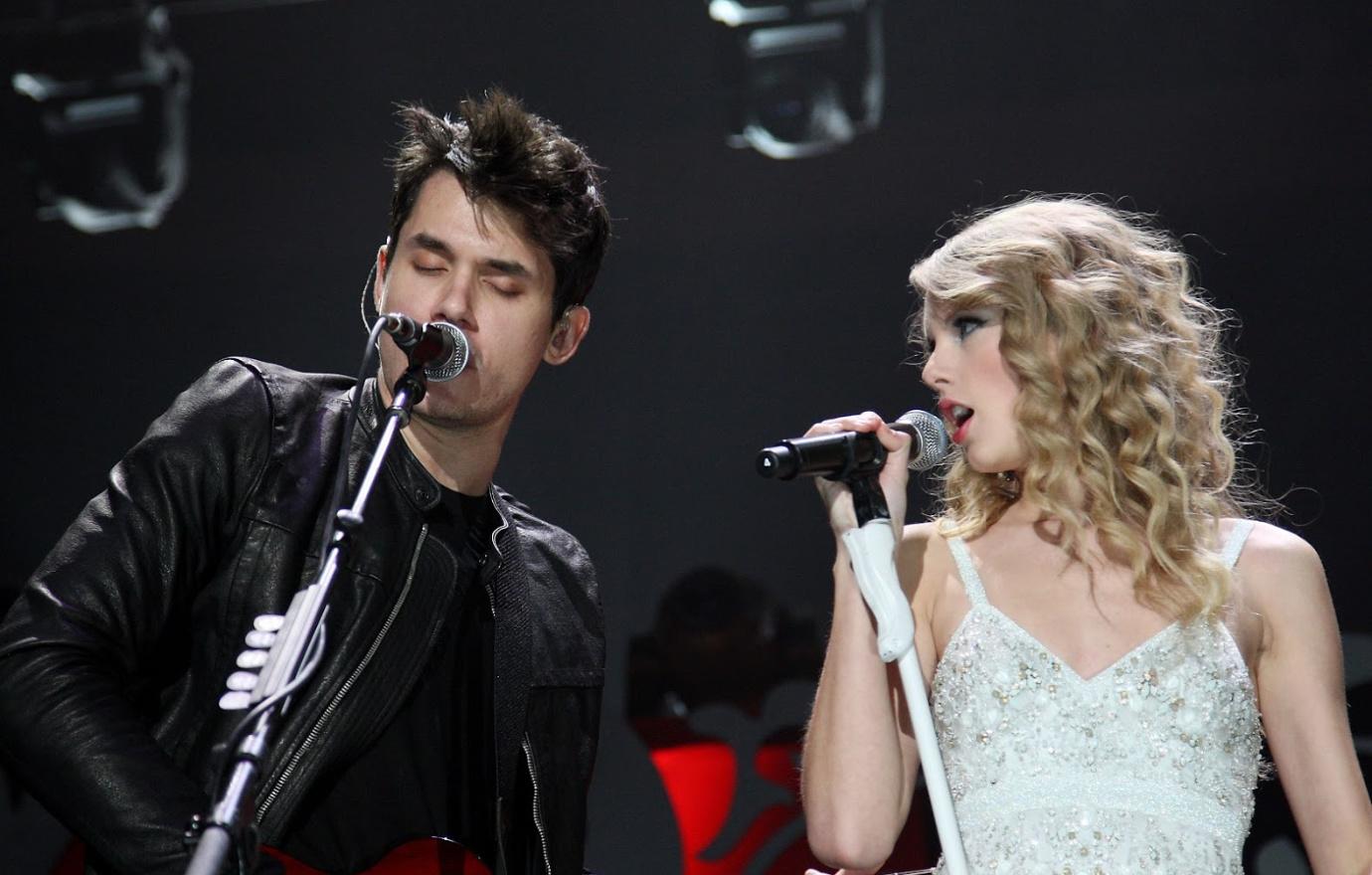 Fans say that Swift made it pretty clear that this song is about John Mayer, whom she briefly dated in 2009. She was 19 when they met (20 when they dated), and he was 32 at the time, so in addition to the obvious title of the song, this lyric also points to John:
"Dear John, I see it all now it was wrong
Don't you think nineteen's too young
To be played by your dark, twisted games
When I loved you so?'
John turned the tables and wrote the song "Paper Dolls," which is reportedly about Taylor.
Article continues below advertisement
"I Knew You Were Trouble"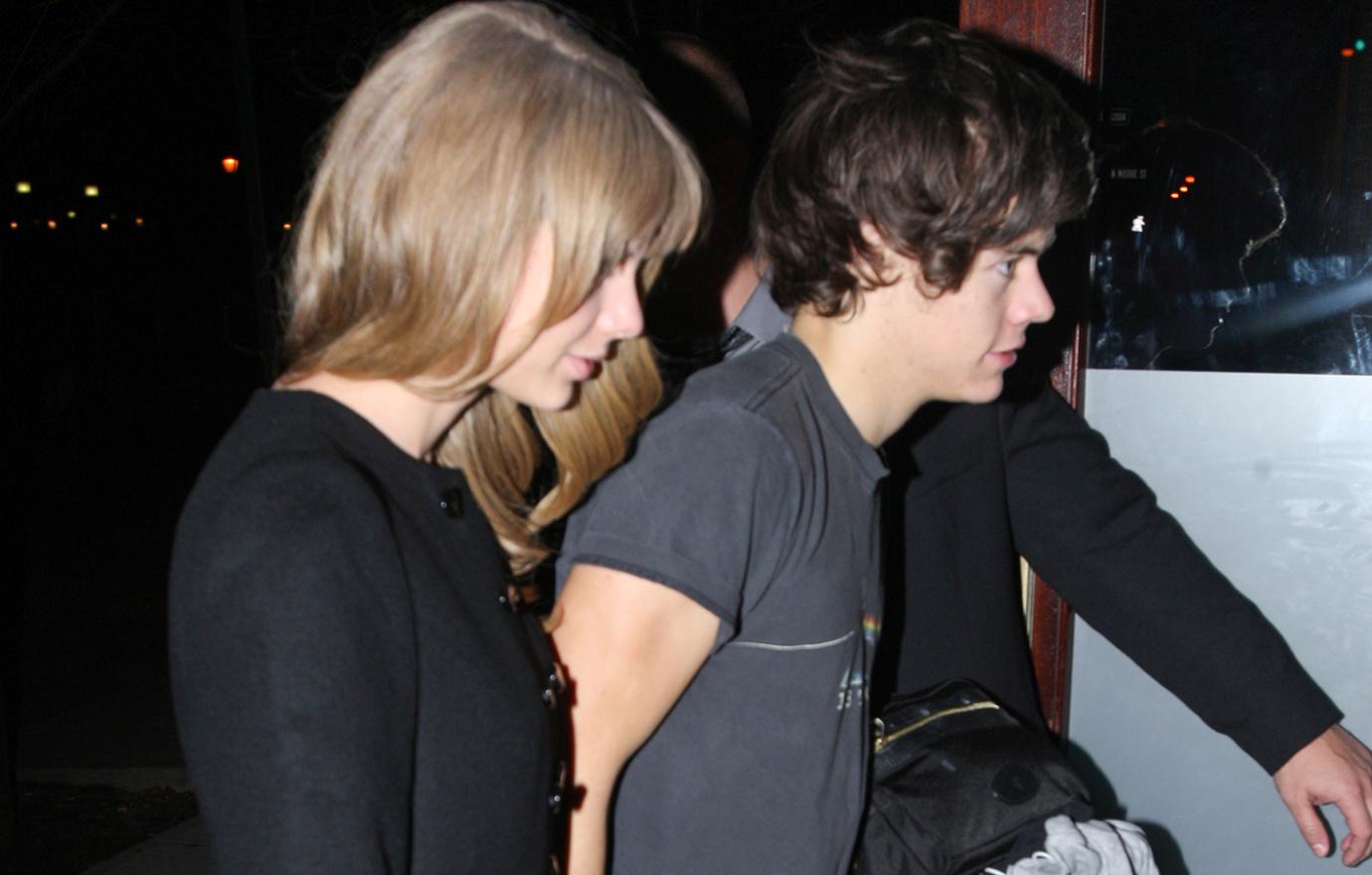 Harry gets the honor of having another smash hit song written about him with her song, "I Knew You Were Trouble."
Swift knew he was trouble as soon as she saw him but couldn't stop herself from falling hard for him. Honestly, who could blame her?
"I knew you were trouble when you walked in
So shame on me now."
Harry quickly moved on with several actresses leading Swift to pen this lyric:
"Now I heard you moved on from whispers on the street
A new notch in your belt is all I'll ever be."
She actually admitted the song was about Harry after she performed it at the 2013 Brit Awards, and he was there! "It's not hard to access that emotion when the person the song is directed at is standing by the side of the stage watching," she said.
Article continues below advertisement
"Better Than Revenge"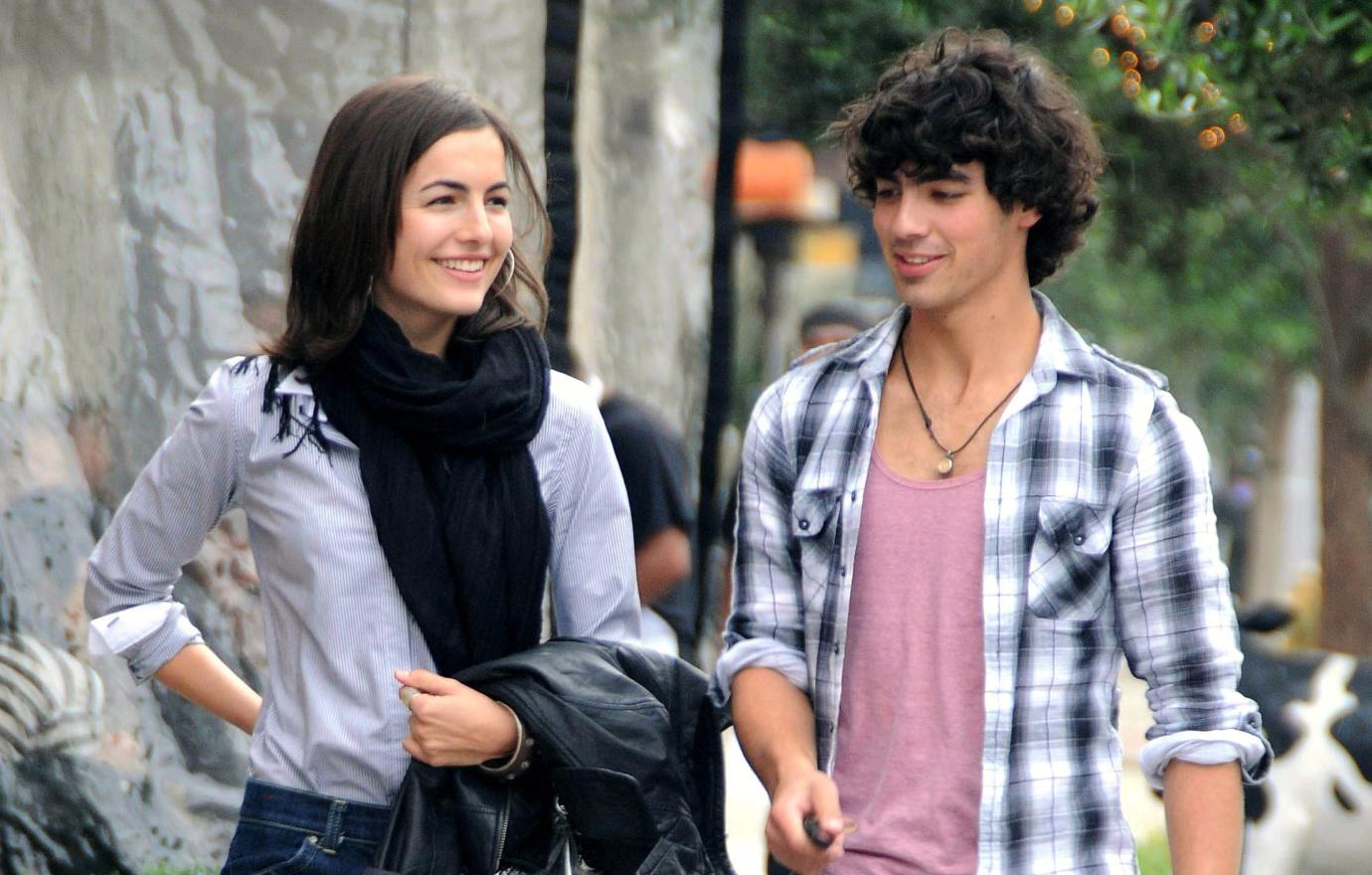 Fans believe she described her hurt from her breakup with Joe Jonas in the song, "Better Than Revenge." Joe broke up with Taylor to date actress Camilla Belle (pictured above with Joe), which lead to this revenge anthem.
"The story starts when it was hot and it was summer and...
I had it all, I had him right there where I wanted him
She came along, got him alone and let's hear the applause
She took him faster than you could say "sabotage"
And there is also this stinger:
"She's not a saint
And she's not what you think
She's an actress
She's better known
For the things that she does on the mattress."
Outch. And one more!
"I think her ever-present frown is a little troubling
She thinks I'm psycho 'cause I like to rhyme her name with things."
Swift was accused of slut-shaming in this song, and she later defended herself for writing the song, "I was 18 when I wrote that. That's the age you are when you think someone can actually take your boyfriend. Then you grow up and realize no one can take someone from you if they don't want to leave."
Hmm, that quote sounds like another song lyric in the making.
Article continues below advertisement
"Tim McGraw"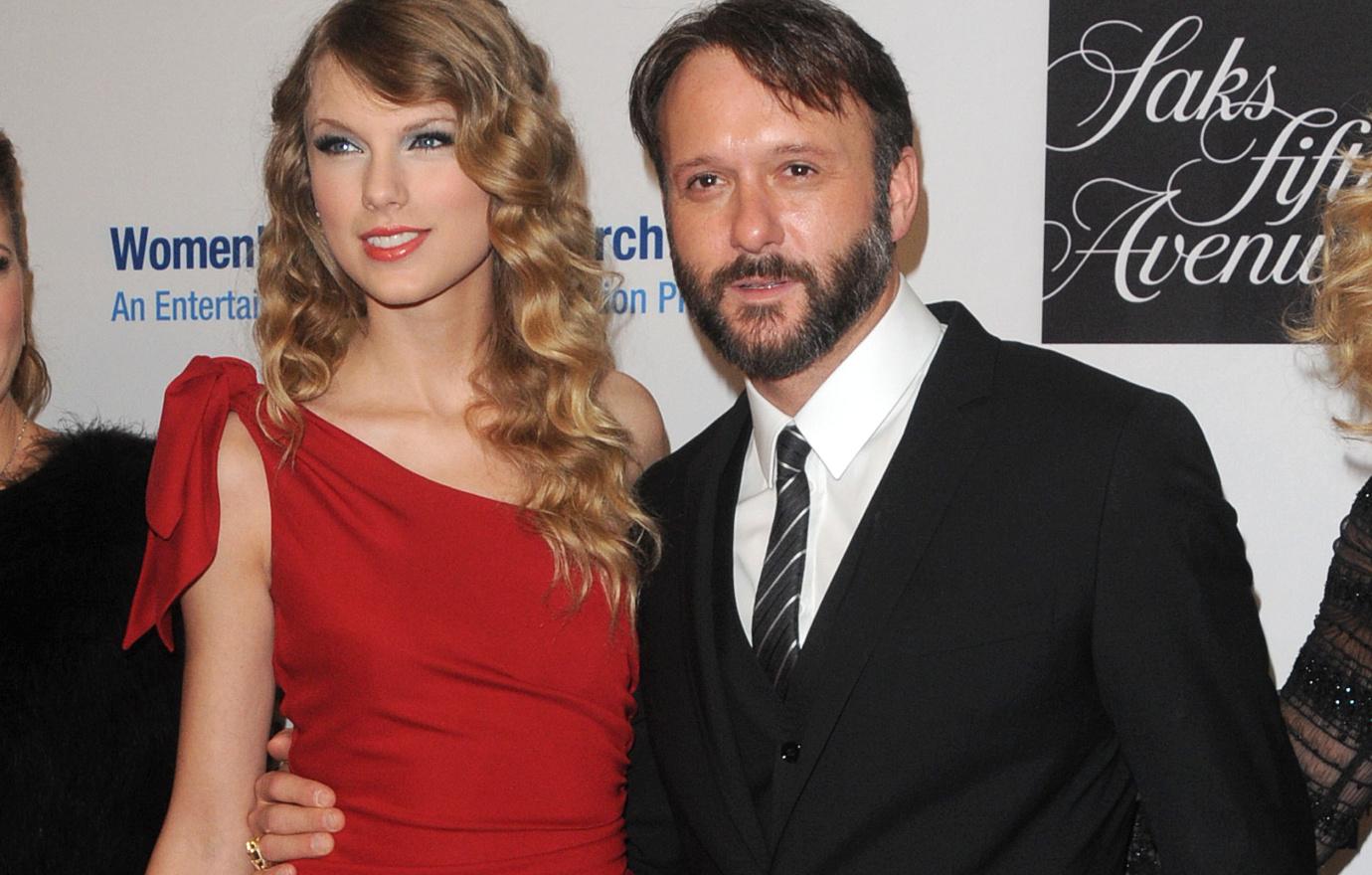 No, she never dated Tim McGraw, but he did inspire her to write this hit. In fact, this song is from her debut album and is one of the songs that helped her become one of the hottest superstars.
This song is reportedly about her high school boyfriend, Brandon Borello. They broke up when he went to college, and he is probably regretting not holding onto her!
"But when you think Tim McGraw
I hope you think my favorite song
The one we danced to all night long
The moon like a spotlight on the lake
When you think happiness
I hope you think that little black dress
Think of my head on your chest
And my old faded blue jeans
When you think Tim McGraw
I hope you think of me."
This song is so sweet and showcases the singer's genius in how she writes emotion into a song.
Article continues below advertisement
"I Did Something Bad"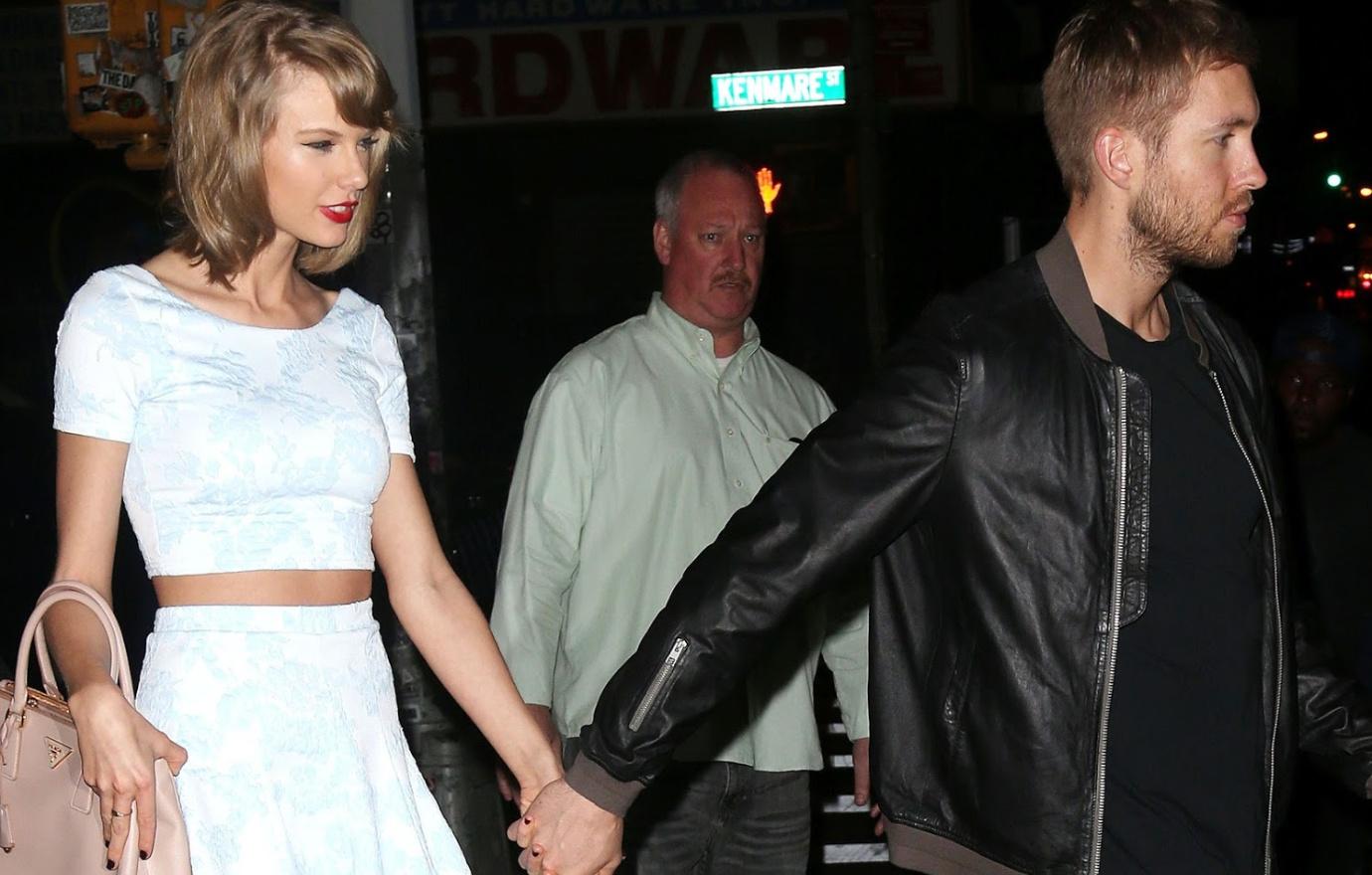 Swift reportedly covered her heartbreak over Calvin Harris in "I Did Something Bad," whom she dated in 2015. Harris had apparently been dissing her on social media after the break up, and this lyric provides a big clue that the song is about him:
"I can feel the flames on my skin
He says, "Don't throw away a good thing."
But if he drops my name
Then I owe him nothin'."
In this next lyric, she alludes to Harris' playboy reputation and how she could never trust him.
"I never trust a playboy, but they love me
So I fly 'em all around the world
And I let them think they saved me."
Harris had a little revenge songwriting of his own as he reportedly referenced her a few times in his song, "Olé."
Article continues below advertisement
"Getaway Car"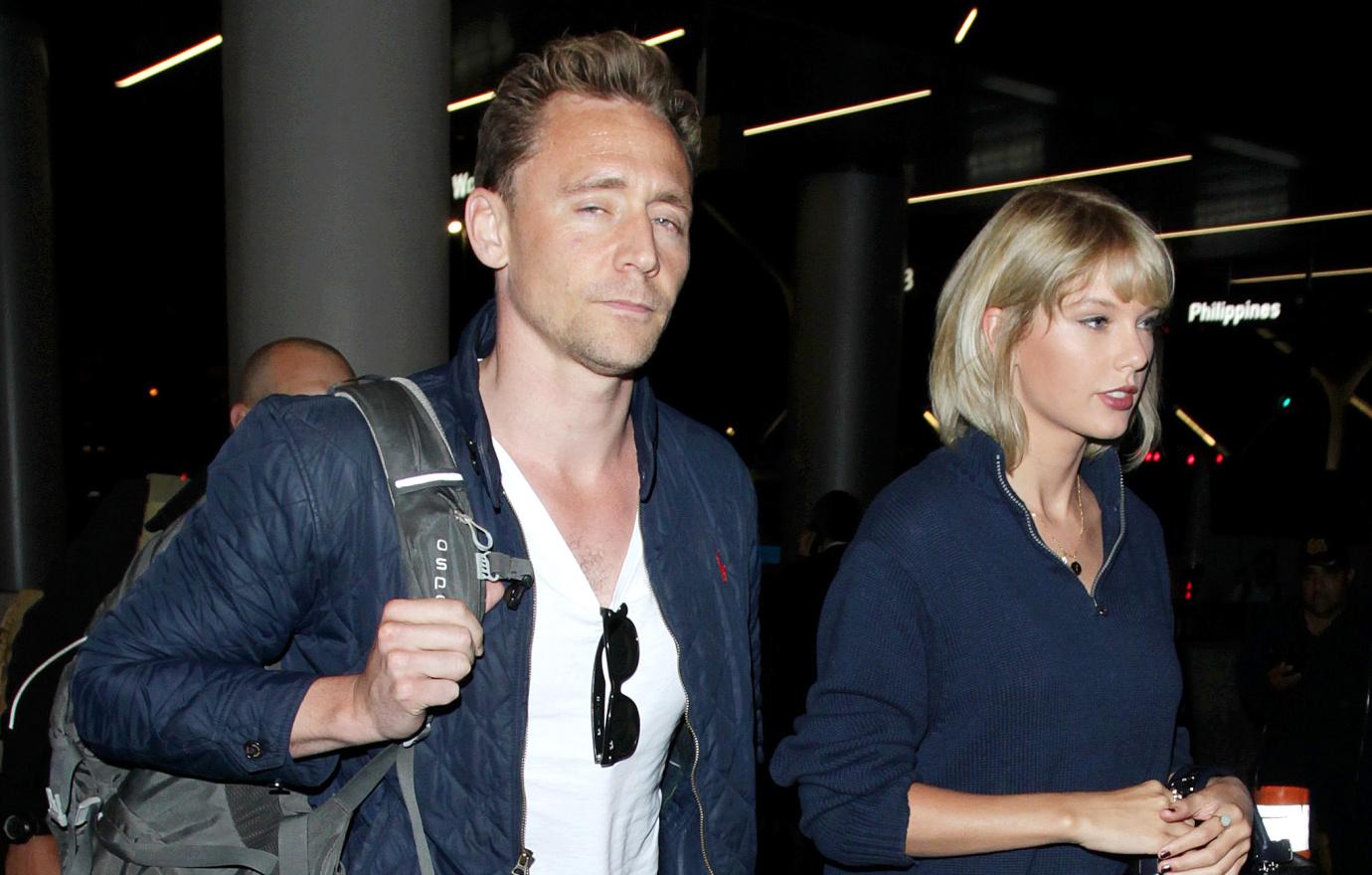 After her relationship with Calvin ended, Swift briefly dated actor Tom Hiddleston. Even though their relationship didn't last long, it still provided enough material for a song. "Getaway Car" is reportedly about Hiddleston.
She references him in the lyric, "The ties were black, the lies were white." They met at the 2016 Met Gala event, which is a black tie event. As far as the "white lie" reference, she was still dating Harris when they met, so you can draw your own conclusions there.
These next lyrics could be referencing the media circus that followed them, as she started dating Tom so soon after breaking it off with Calvin.
"It was the great escape, the prison break
The light of freedom on my face
But you weren't thinking
And I was just drinking
Well he was running after us, I was screaming 'Go go go!'
But with three of us, honey, it's a side show
And a circus ain't a love story
And now we're both sorry (we're both sorry)."
Article continues below advertisement
"Mine"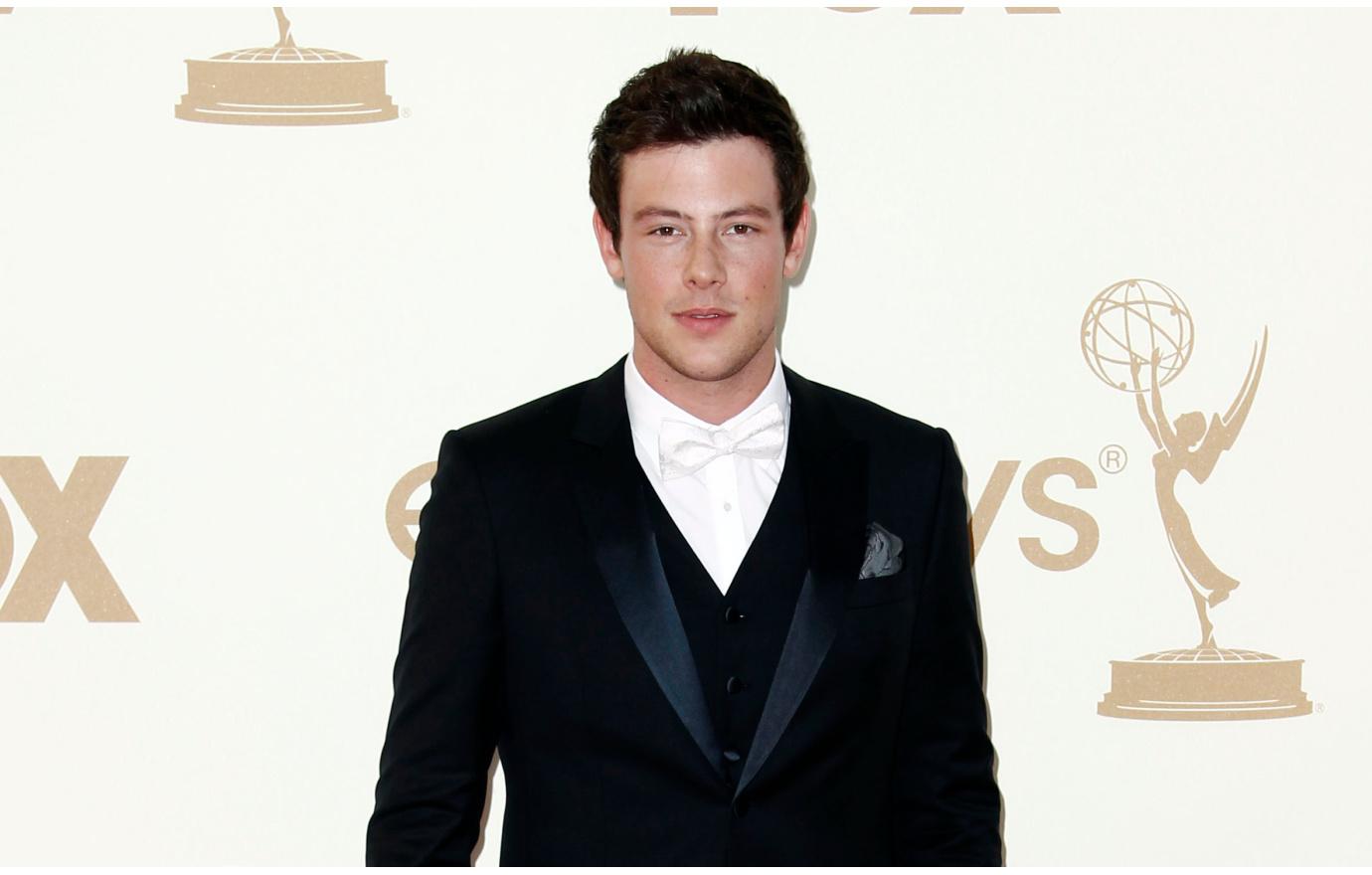 They singer was rumored to be referencing her blink-and-you'd-miss-it relationship with Glee star Cory Monteith with "Mine." Neither had officially said they were dating, but they were reportedly seeing each other in 2010, which was the same year that she wrote the song.
She is thought to be referencing him in the lyrics, "'Do you remember, we were sitting there by the water? You put your arm around me for the first time."
Sadly, Monteith died of a heroin overdose in 2013.
Article continues below advertisement
"Ready For It?"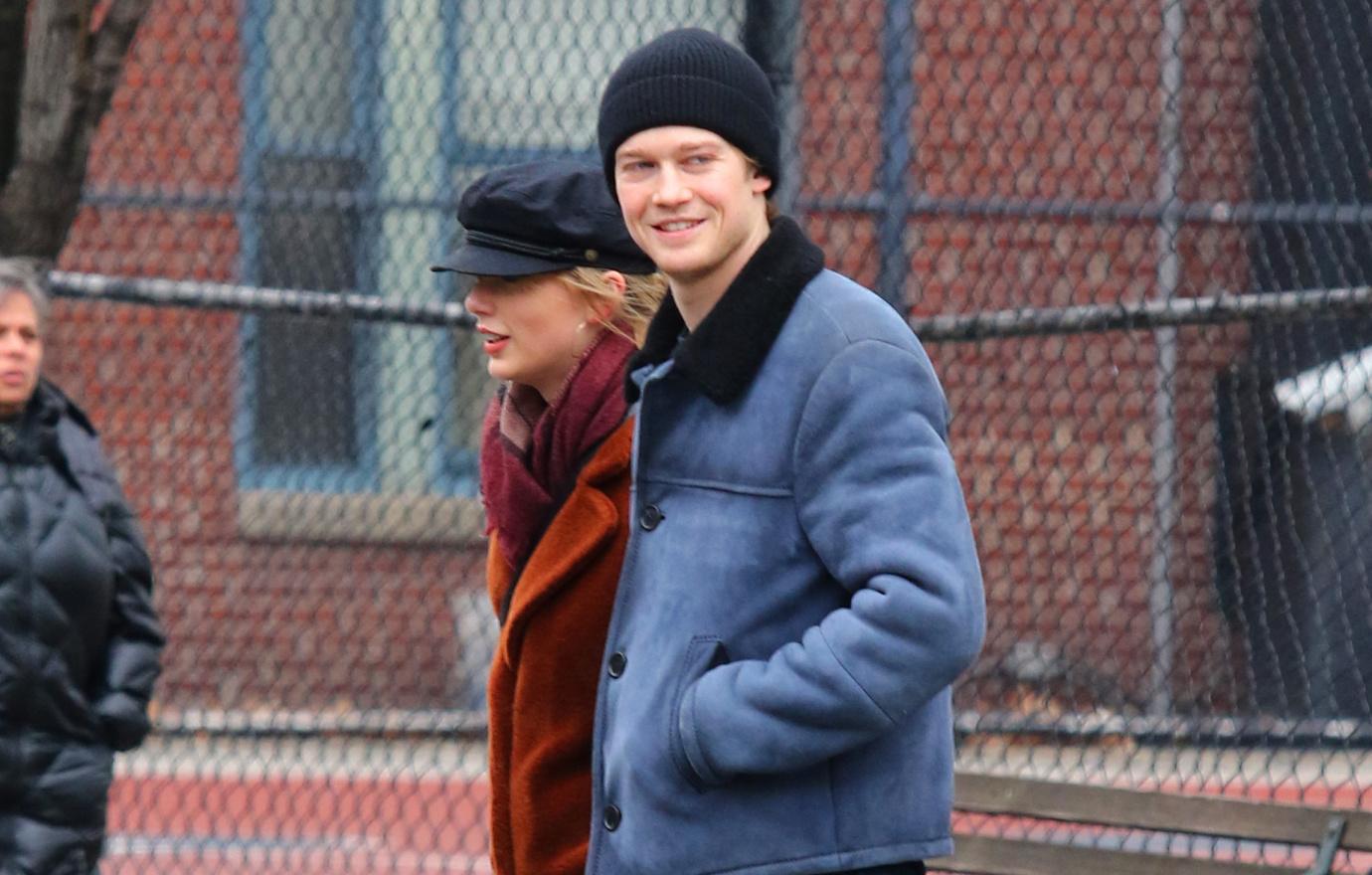 In this song off of her Reputation album, she is rumored to be talking about rumored boyfriend, Joe Alwyn.
"Every love I've known in comparison is a failure
I forget their names now
I'm so very tame now
Never be the same now."
Alwyn is younger than her previous exes, which she makes sure to point out in this lyric:
"Younger than my exes, but he acts like such a man, so I see nothing better, I keep him forever"
Article continues below advertisement
"The Story of Us"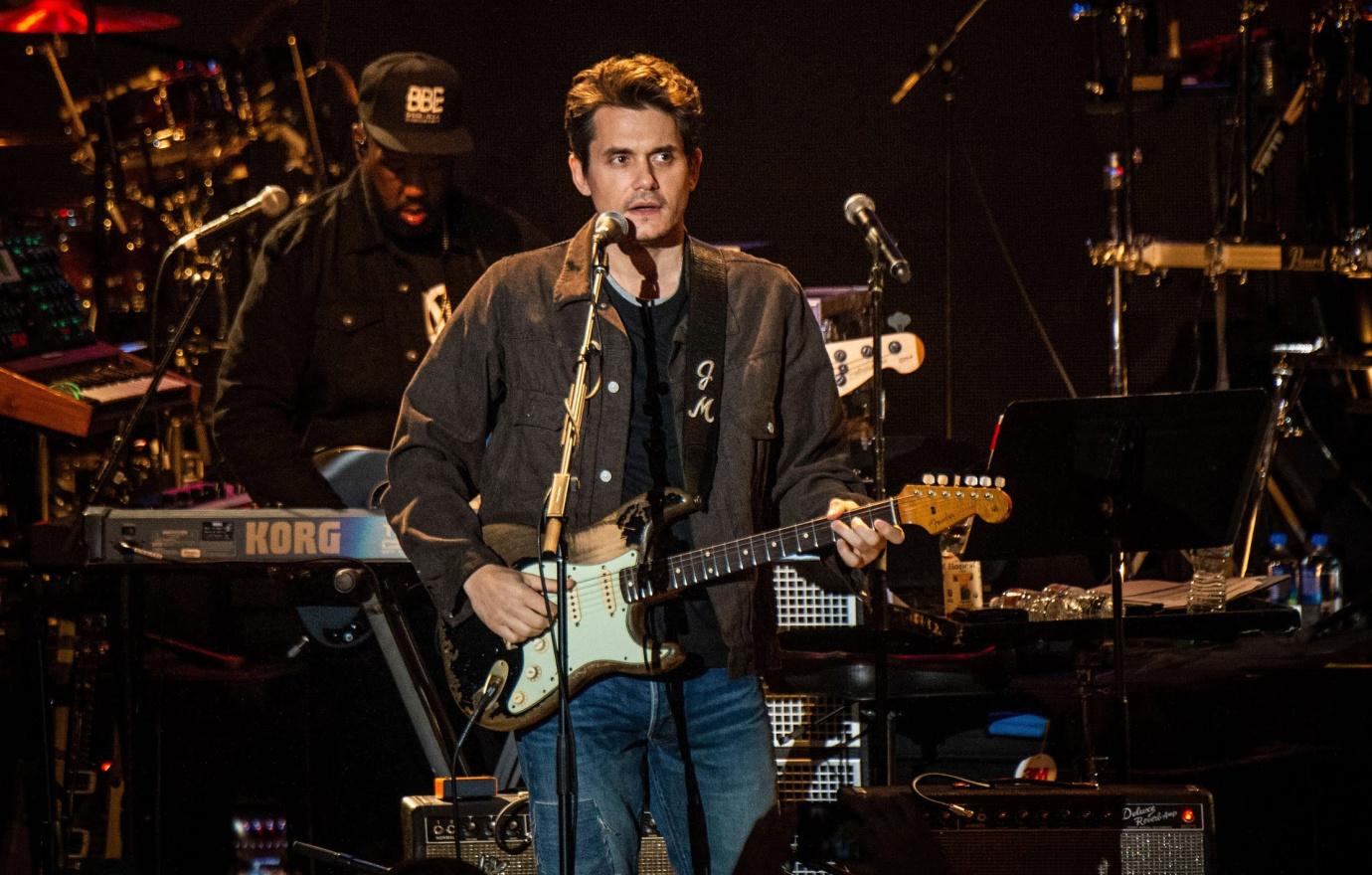 Taylor actually opened up to USA Today about the meaning behind "The Story of Us."
"'The Story of Us' is about running into someone I had been in a relationship with at an awards show, and we were seated a few seats away from each other. I just wanted to say to him, 'Is this killing you? Because it's killing me,'" she said.
Here are the lyrics from the song:
"Now I'm standing alone In a crowded room
And we're not speaking and I'm dying to know
Is it killing you like it's killing me yeah
I don't know what to say since the twist of fate
When it all broke down and the story of us
Looks a lot like a tragedy now next chapter."
It is believed that she was talking about John Mayer, as they both performed at the CMT Awards in 2010.
Article continues below advertisement
"Afterglow"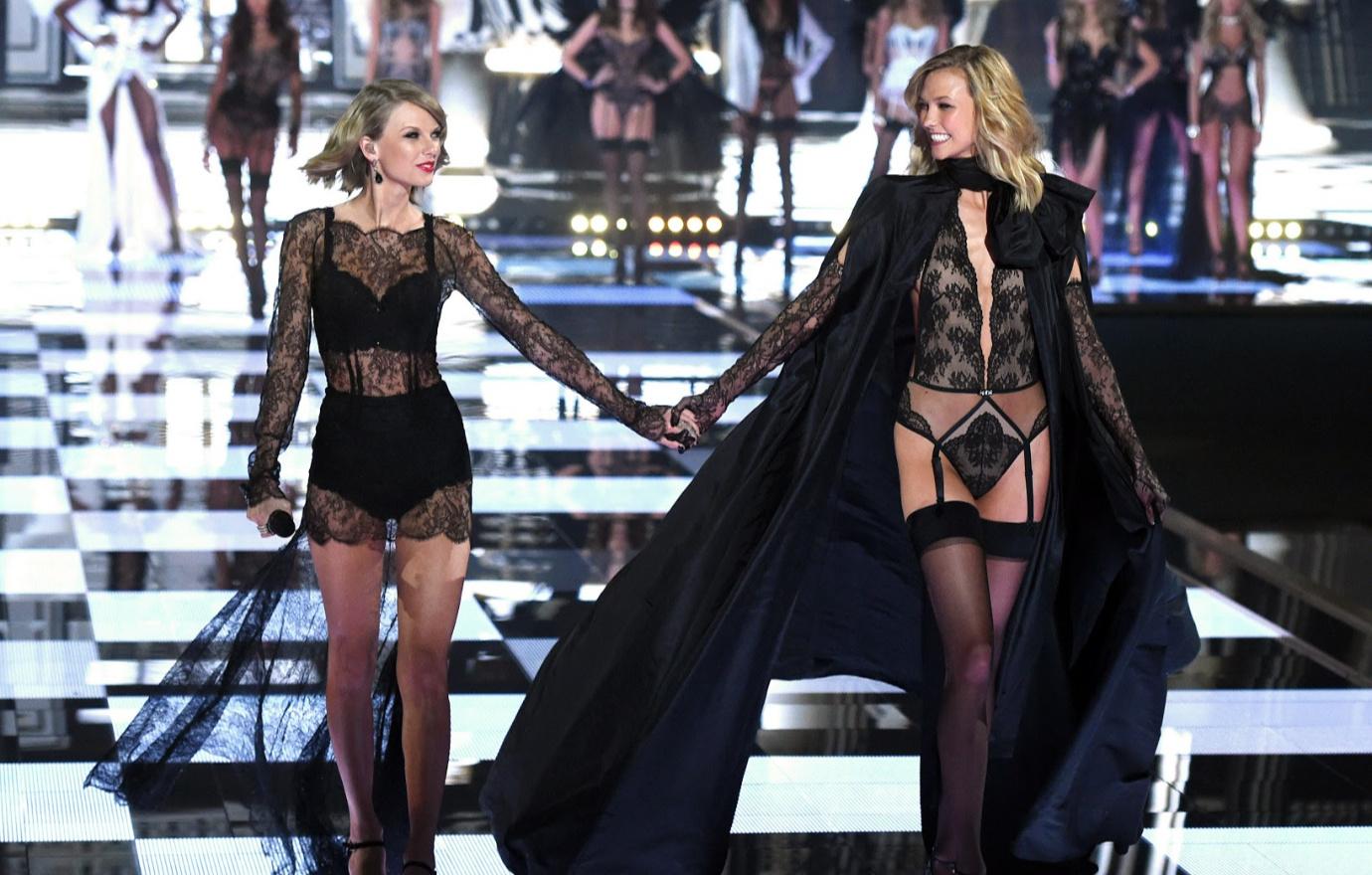 This one may be a reach, but some fans think that her song "Afterglow" is not about a boyfriend but rather a girlfriend. Fans believe it is about her love affair with her BFF, model Karlie Kloss. In fact, they even gave them the couple name of Kaylor. They point out the following lyrics as proof because in the "Bad Blood" video, Taylor and Karlie box each other.
"Fighting with a true love is boxing with no gloves
Chemistry 'til it blows up, 'til there's no us
Why'd I have to break what I love so much?
It's on your face, and I'm to blame."
Article continues below advertisement
"Forever & Always"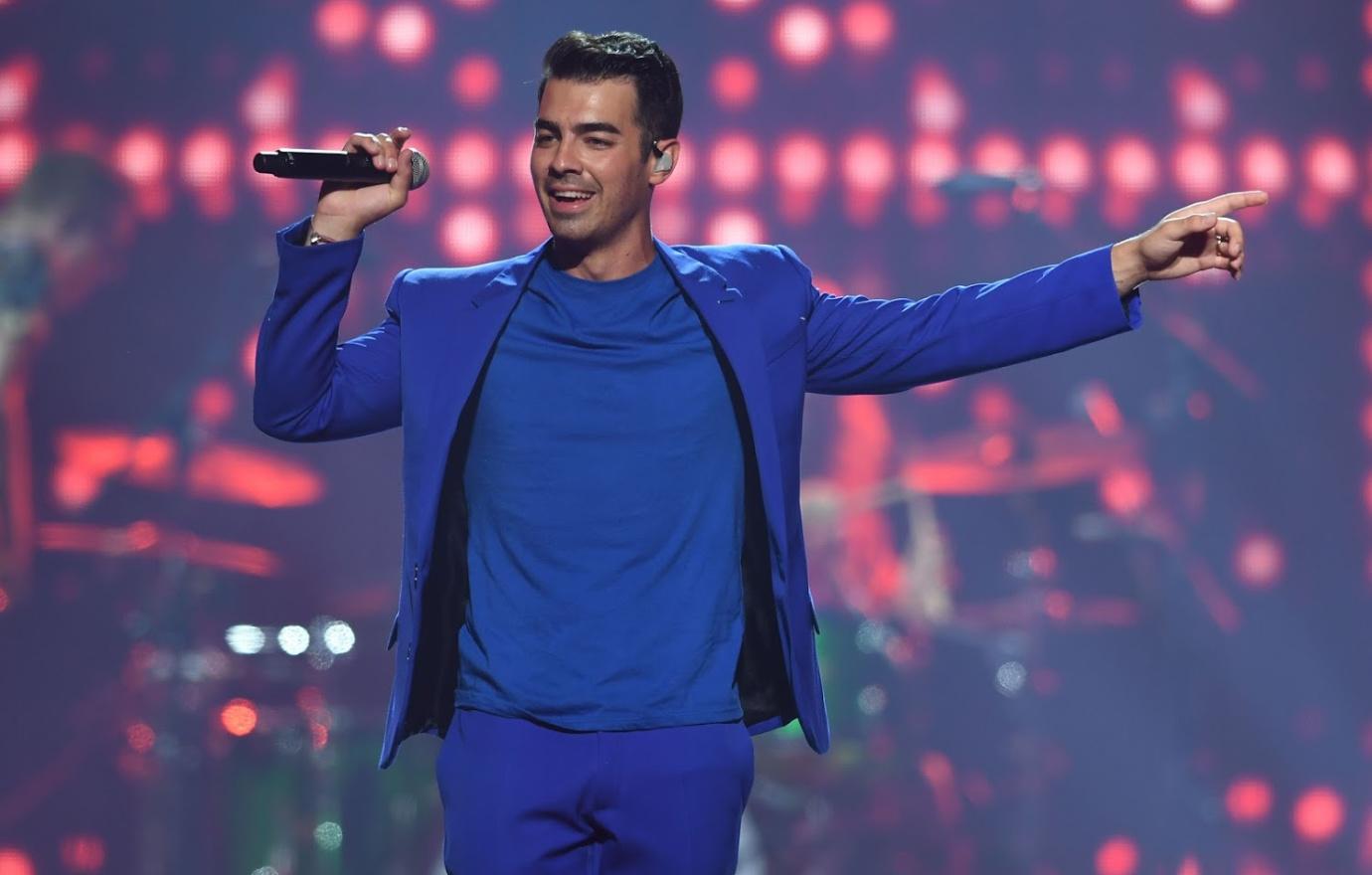 This song is reportedly about Joe Jonas. She wrote about pouring her heart into the end of a relationship, and he was rumored to have dumped her in a 27 second phone call, so he should have known a revenge song was due!
"Was I out of line?
Did I say something way too honest, made you run and hide
Like a scared little boy."
And also this:
"And then you feel so low you can't feel nothing at all
And you flashback to when he said forever and always."
Article continues below advertisement
"Delicate"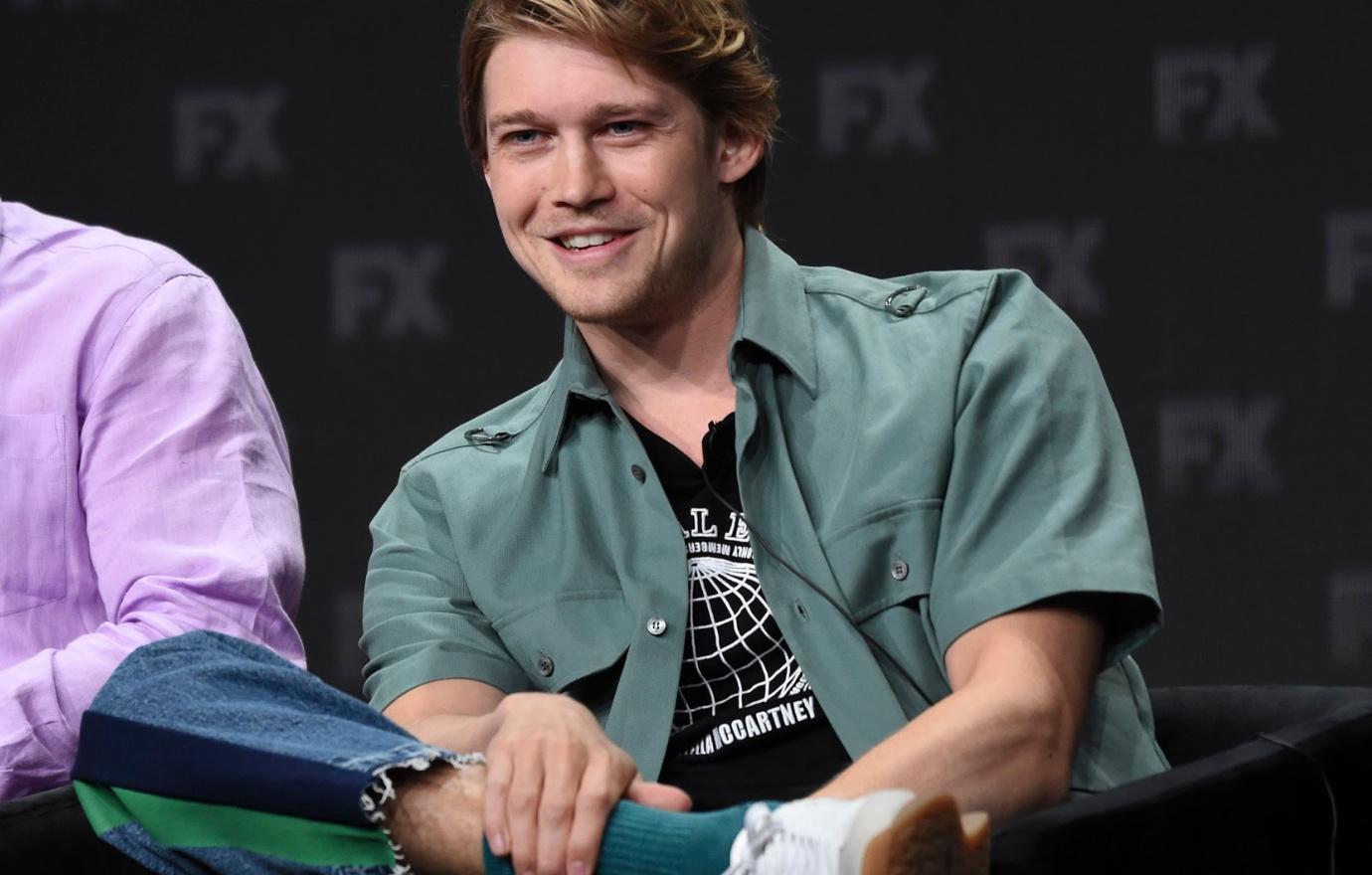 The general belief of the hit song "Delicate" is that it is about her boyfriend, Alwyn, whom she has actually been rumored to be engaged to.
"This ain't for the best
My reputation's never been worse, so
You must like me for me."
She acknowledges that her reputation for long relationships isn't the best, so she believes that he likes her despite that.
Also, Joe has blue eyes.
"Dark jeans and your Nikes, look at you
Oh damn, never seen that color blue"
What is your favorite Taylor Swift song reference? Weigh in below!