Where Are They Now? Sasha And Malia Obama's Post-White House Adventures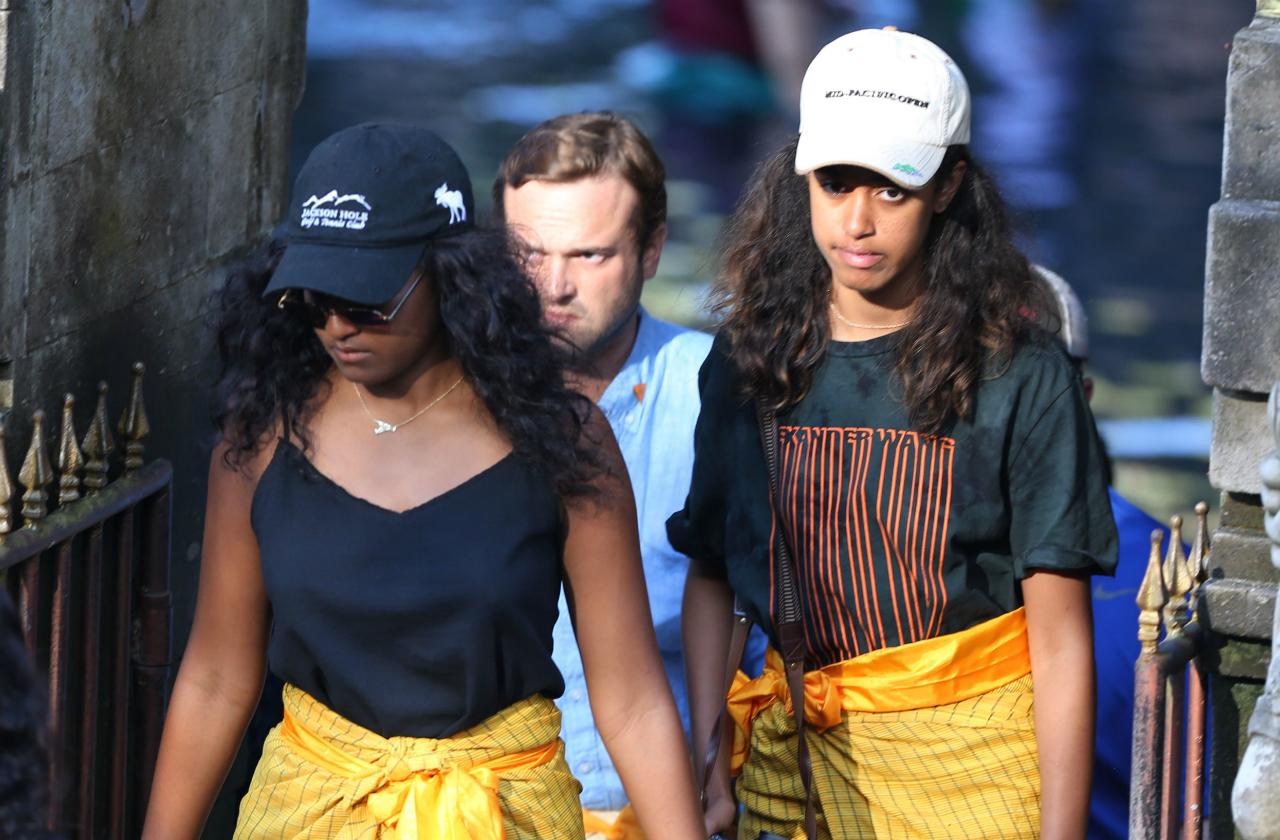 Sasha and Malia Obama were just 10 and 7-years-old respectively when dad Barack Obama took office—and were 18 and 15 when the President's second term ended. So what have the former first daughters been doing since their White House departure?
MORE: Sasha Obama Shows Off Her Curves In A Skimpy Bikini In Miami
From vacations to internships and gap years to boyfriends, Sasha and Malia are living life and enjoying it—while a very proud mom and dad watch on. And despite false claims of one or both of them doing something they shouldn't, both Sasha and Malia have lived up to the high expectations most First Families find themselves held to.
Article continues below advertisement
1. The Medal of Freedom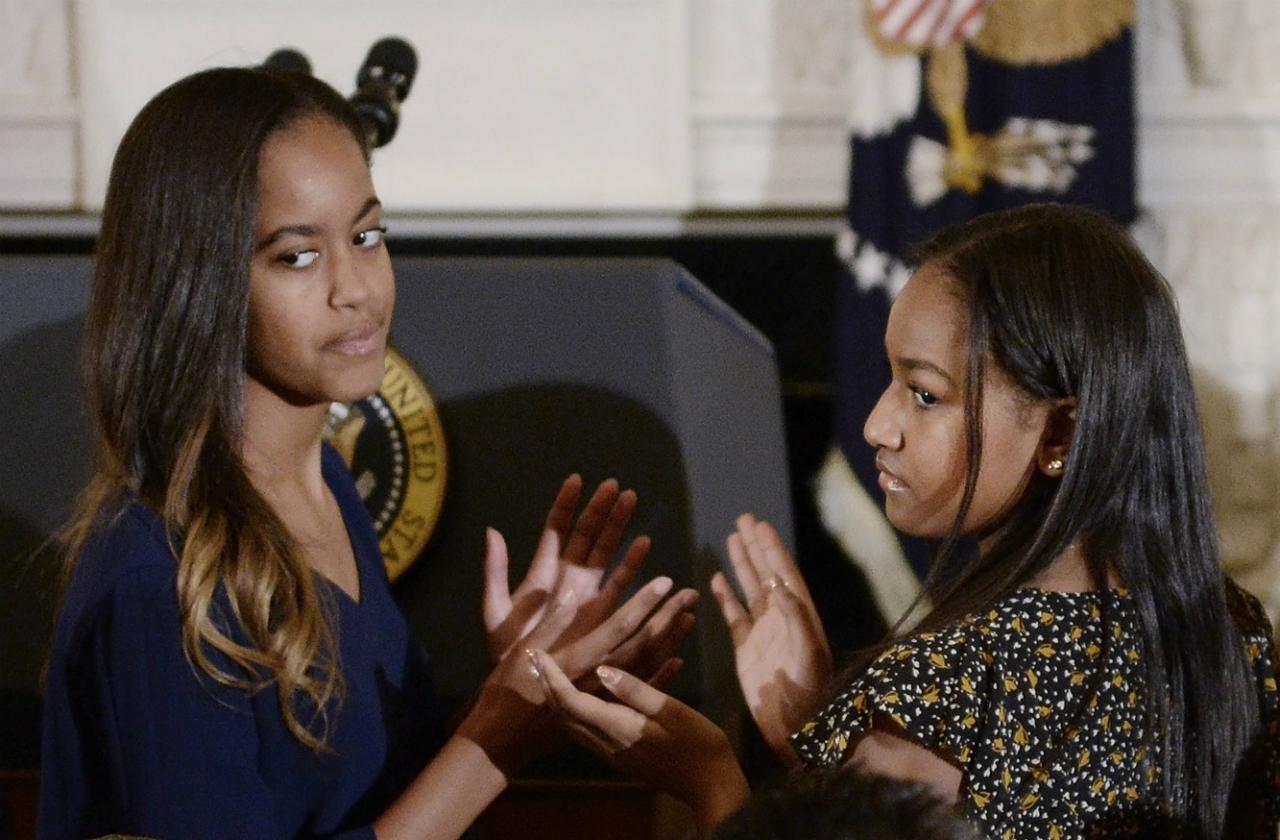 It was January 13, 2017. As their time in the White House wound to a close, both Sasha and Malia joined their parents as VP Joe Biden received a Medal of Freedom. Said Obama, "For my final time as President, I am pleased to award our nation's highest civilian honor, the Presidential Medal of Freedom."
Article continues below advertisement
2. Farewell To The White House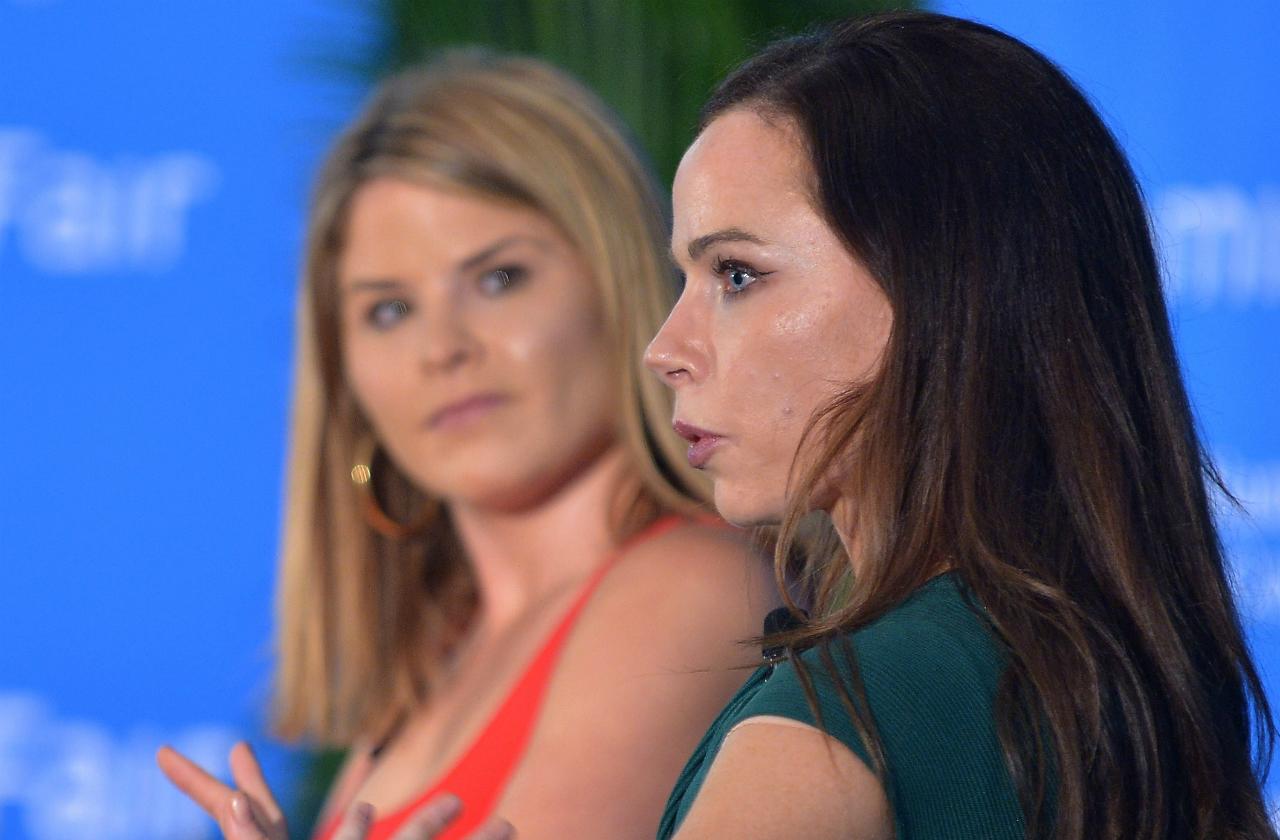 When it came time for the Obamas to depart the White House, Jenna and Barbara Bush penned a letter of camaraderie and advice for Sasha and Malia—and welcomed them to what they called the "Former First Children Club." Despite both Bush twins staying involved in politics, neither is a registered Republican.
Article continues below advertisement
3. Vacation Time!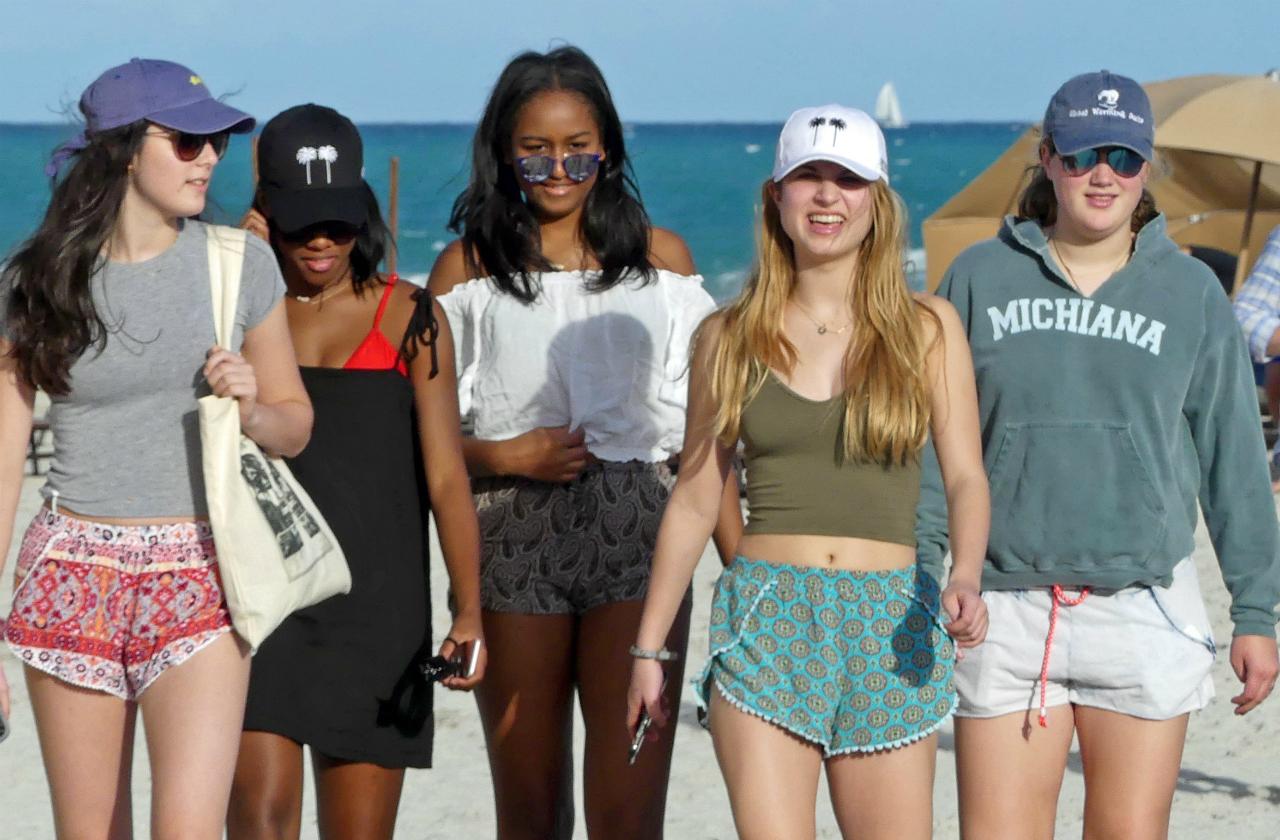 In mid-January, 2017, after President Obama's farewell address, Sasha enjoyed a Miami Beach getaway with friends—including Joe Biden's granddaughter Maisy Biden. According to reports, the girls hit up STK South Beach where they danced and ate desserts.
Article continues below advertisement
4. Bye Bye Playset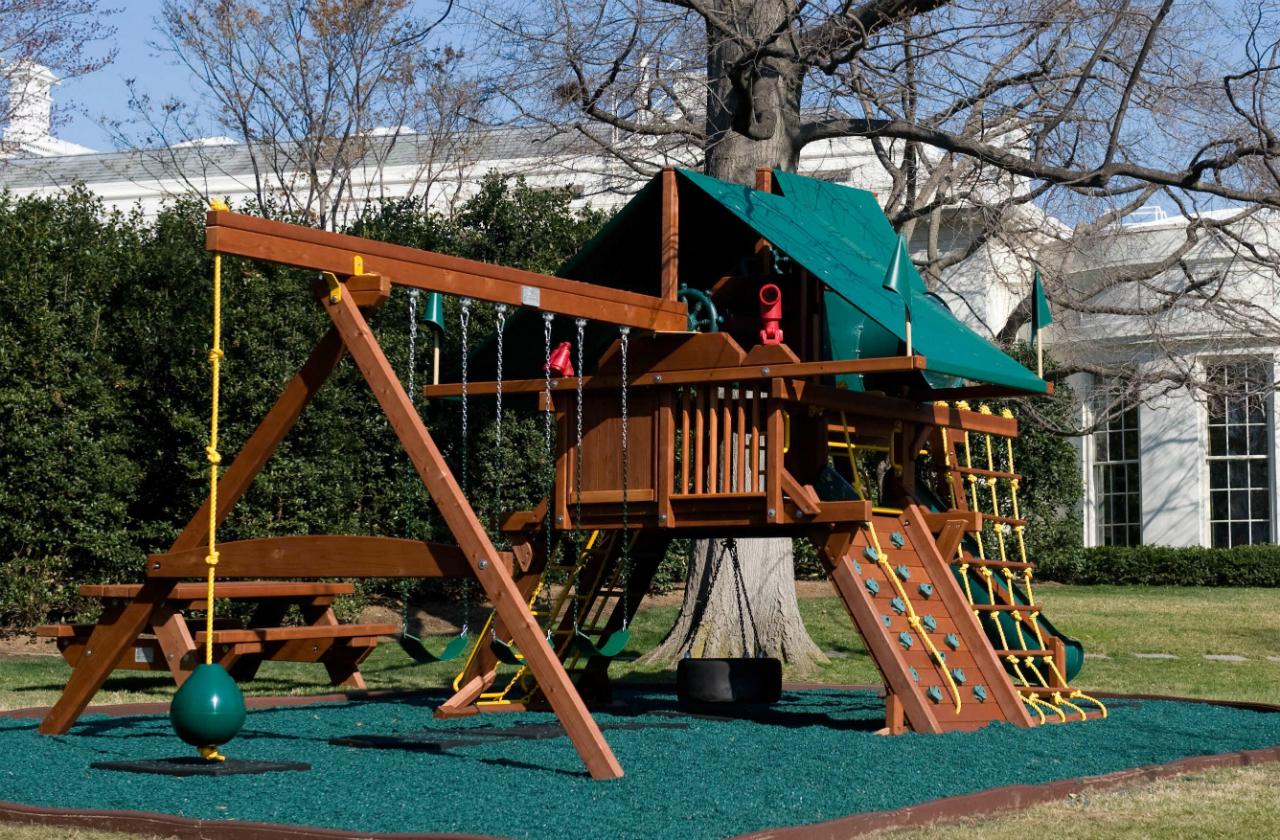 That same month, Sasha and Malia's playset—dubbed their castle—was donated at a ceremony. It had sat on the South Lawn of the White House but was given to a Washington homeless shelter.
Article continues below advertisement
5. Malia's Gap Year Begins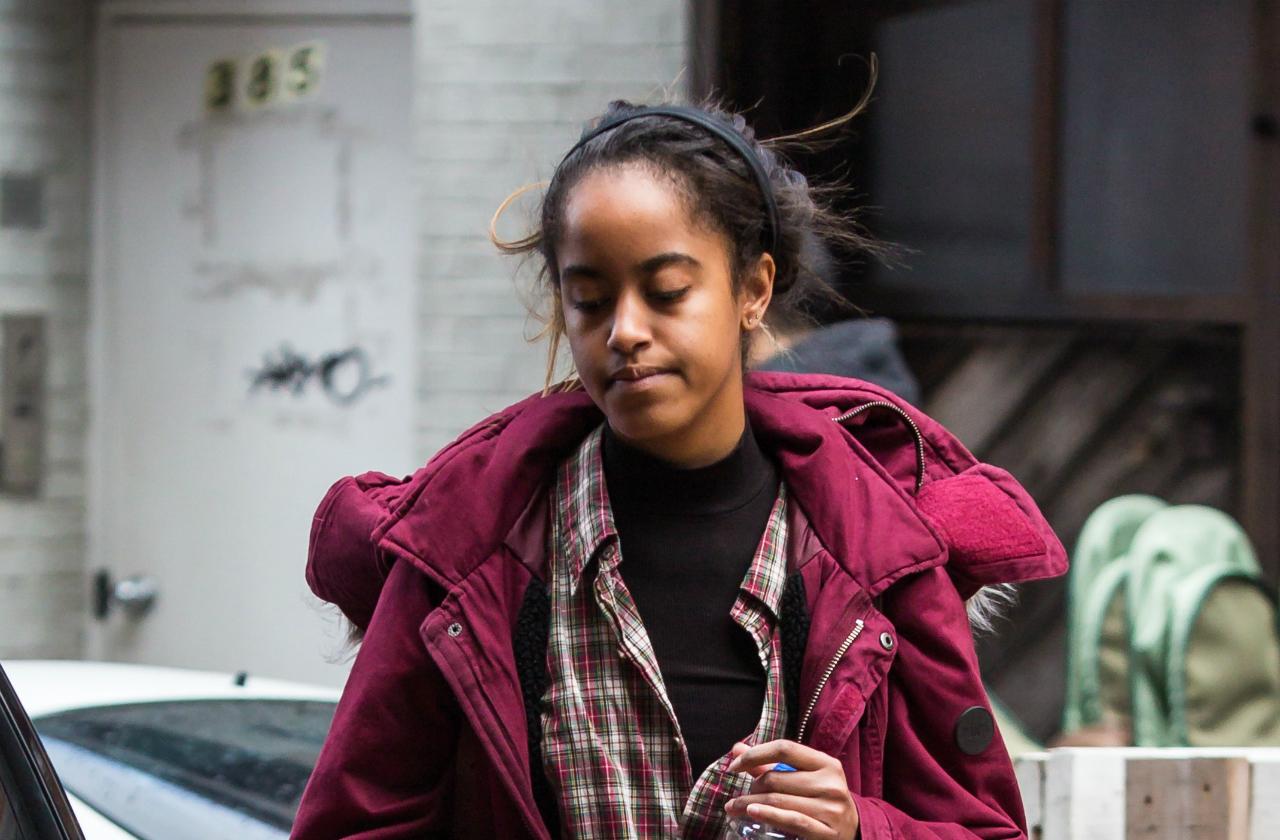 Malia Obama's gap year took the form of an internship at The Weinstein Company starting on February 8, 2017, in Manhattan. This was before Harvey Weinstein faced allegations of assault. Malia was supposed to be paid but the Weinstein Company declared bankruptcy before she was.
Article continues below advertisement
6. Sasha Stays In Washington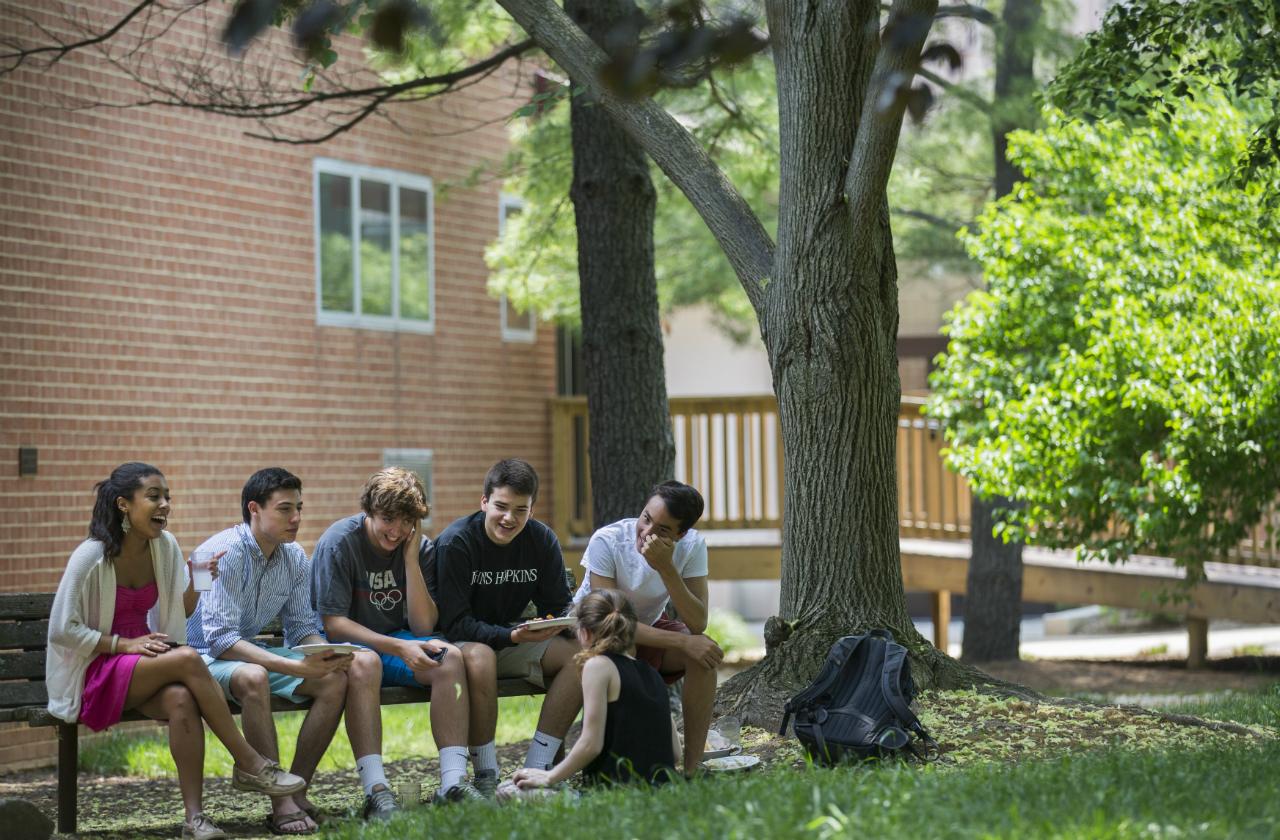 Sasha joined the prestigious Sidwell Friends High School (meaning mom and dad stayed in Washington too) so she could graduate from there—making President Obama the first President in almost a 100 years to remain in the nation's capital after leaving the White House. She even took her first job, working as a cashier at a seafood restaurant in Martha's Vineyard.
Article continues below advertisement
7. Bali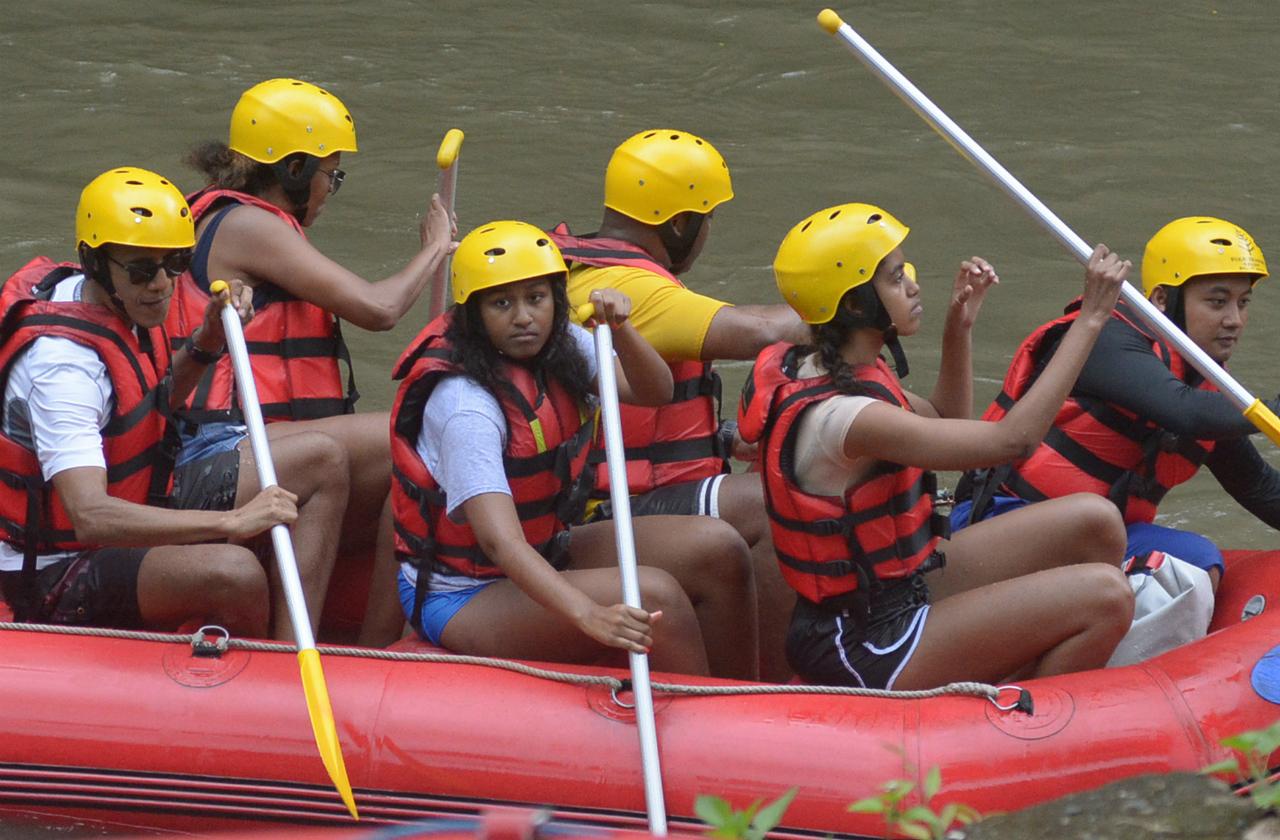 In June 2017, the Obamas took a family holiday to Bali where they took the time to go rafting on the Ayung River. Barack is very familiar with Bali having moved to Indonesia when he was 6-years-old after his divorced mom remarried an Indonesian man.
Article continues below advertisement
8. A Bali Good Time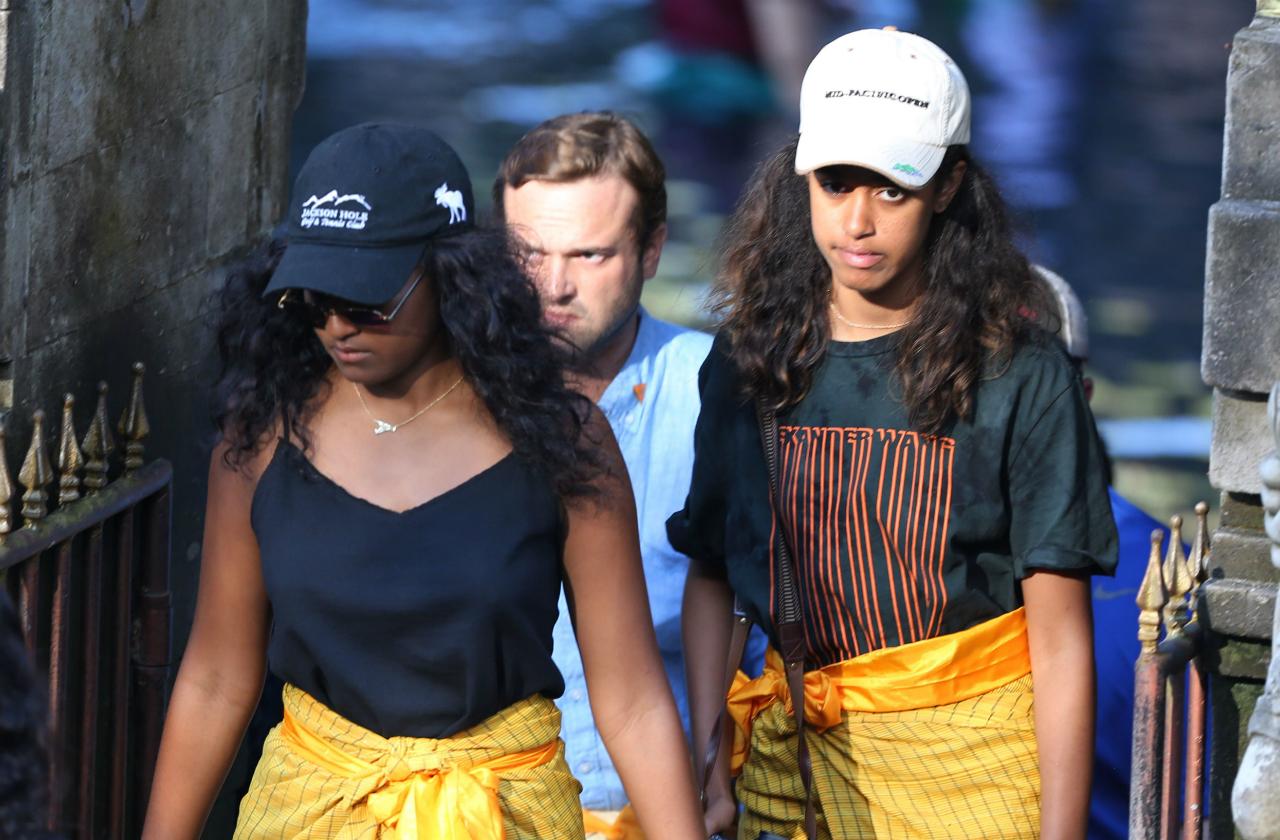 Malia and Sasha toured in hats and traditional yellow sarongs, which are customary at temples or religious ceremonies. The elder Obama sister wore an Alexander Wang graphic tee while Sasha sported a tank top and aviator sunglasses. Malia also brought along a camera to snap memories.
Article continues below advertisement
9. Sundancing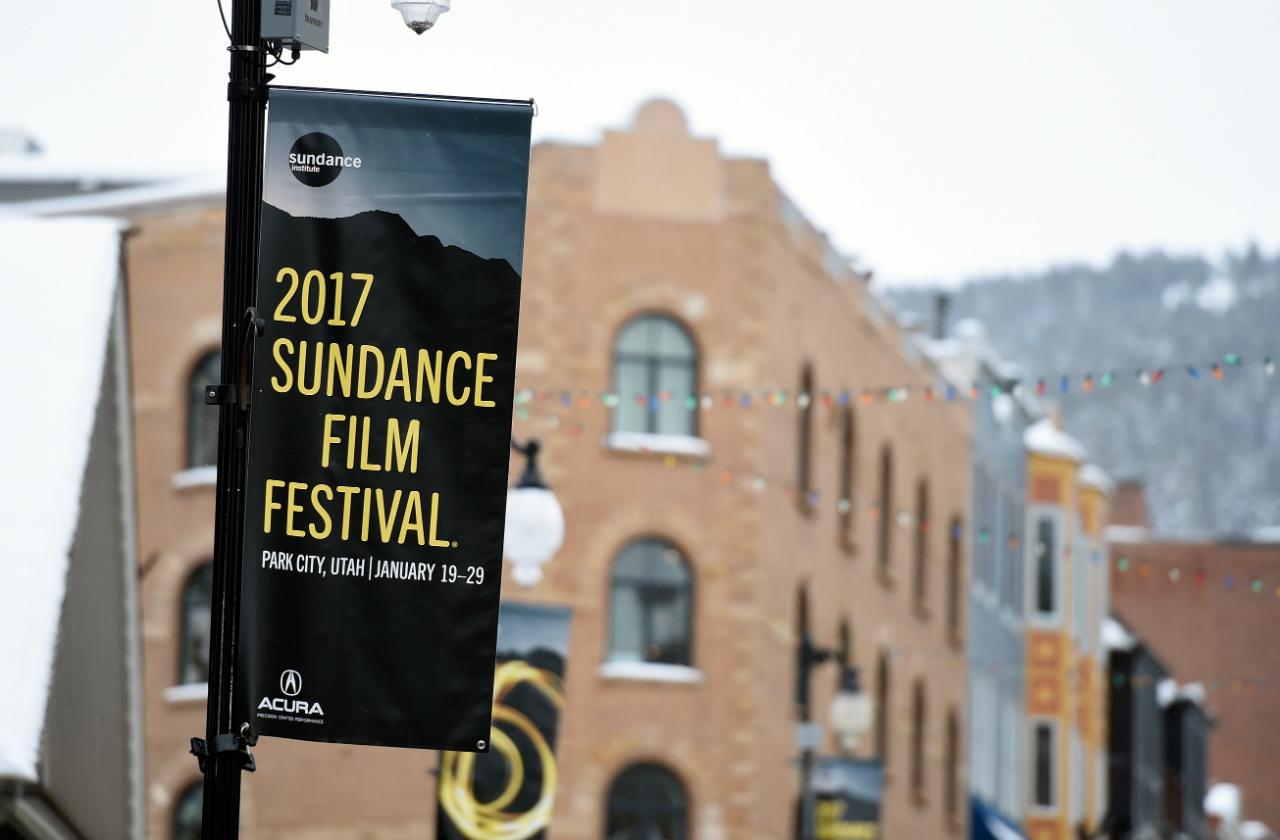 Malia hit up the famous Sundance Film Festival in 2017 and attended an event supporting the Standing Rock Sioux Tribe's protest against the Dakota Access Pipeline. No one even knew until anti-DAP activist Shailene Woodley—who was also there—mentioned it in an interview.
Article continues below advertisement
10. Lollapalooza
Malia also hit up Chicago's Lollapalooza a few months later and, according to reports, was head-banging and rolling around in the grass when The Killers took to the stage.
Article continues below advertisement
11. Harvard Begins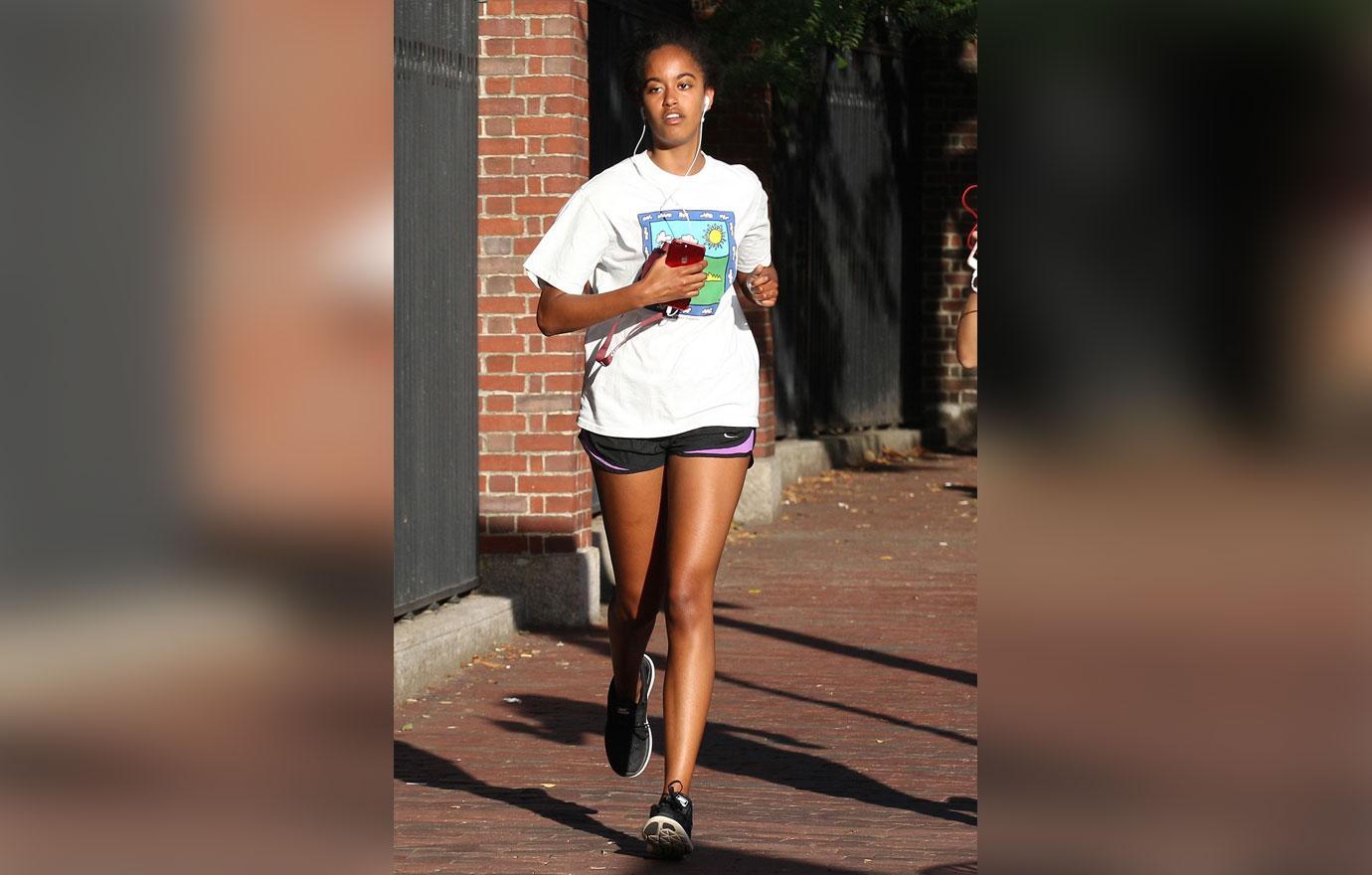 By August 2017, with her gap year coming to an end, Malia finished up her internship and started her new life at Harvard. According to reports, before deciding on Harvard, Malia spent time visiting multiple colleges, including Princeton, Brown and the University of Pennsylvania.
Article continues below advertisement
12. Malia's Boyfriend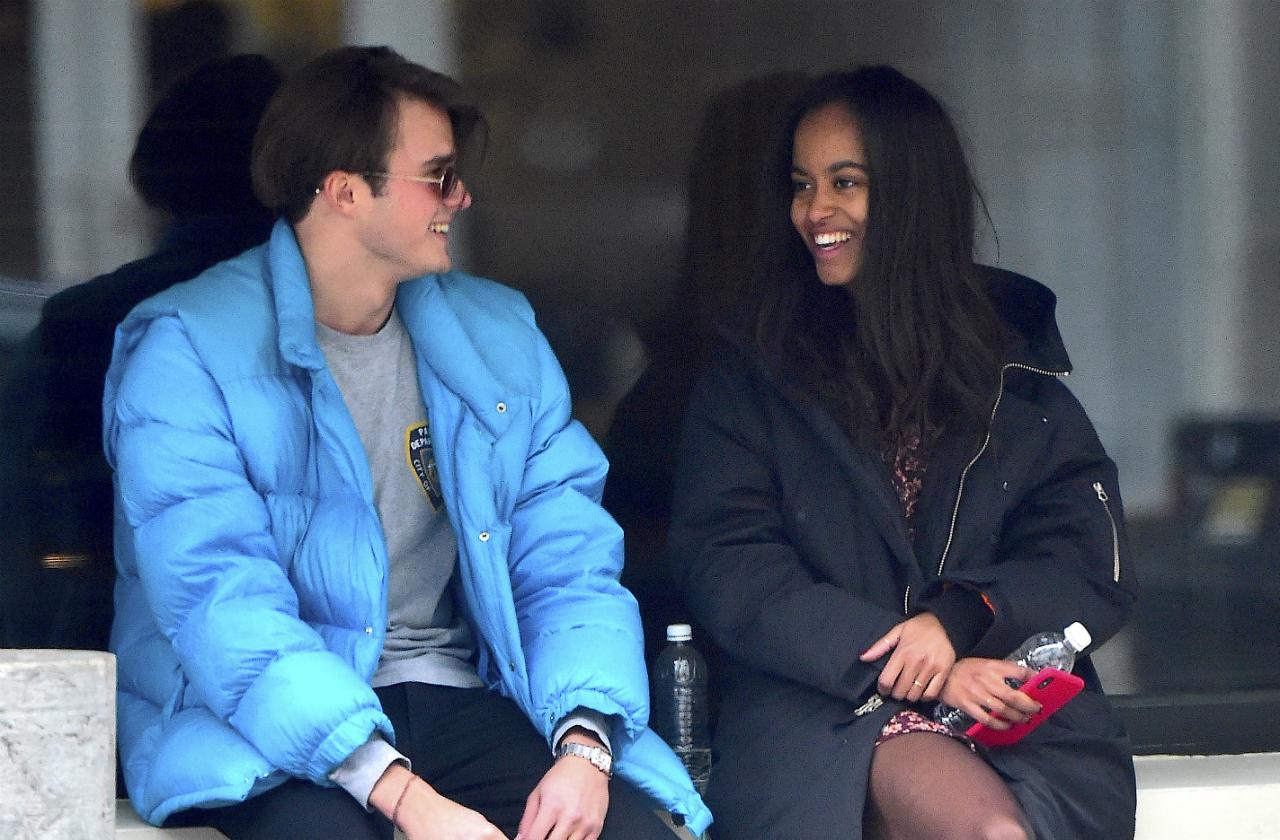 It didn't take long—within a few months of starting Harvard, Malia was spotted out and about with sophomore Rory Farquharson, the son of a British investment manager. Prior to joining Harvard, Farquharson attended the Rugby School, a private school in England where Farquharson was "head of school" for a couple of years.
Article continues below advertisement
13. A New House For Sasha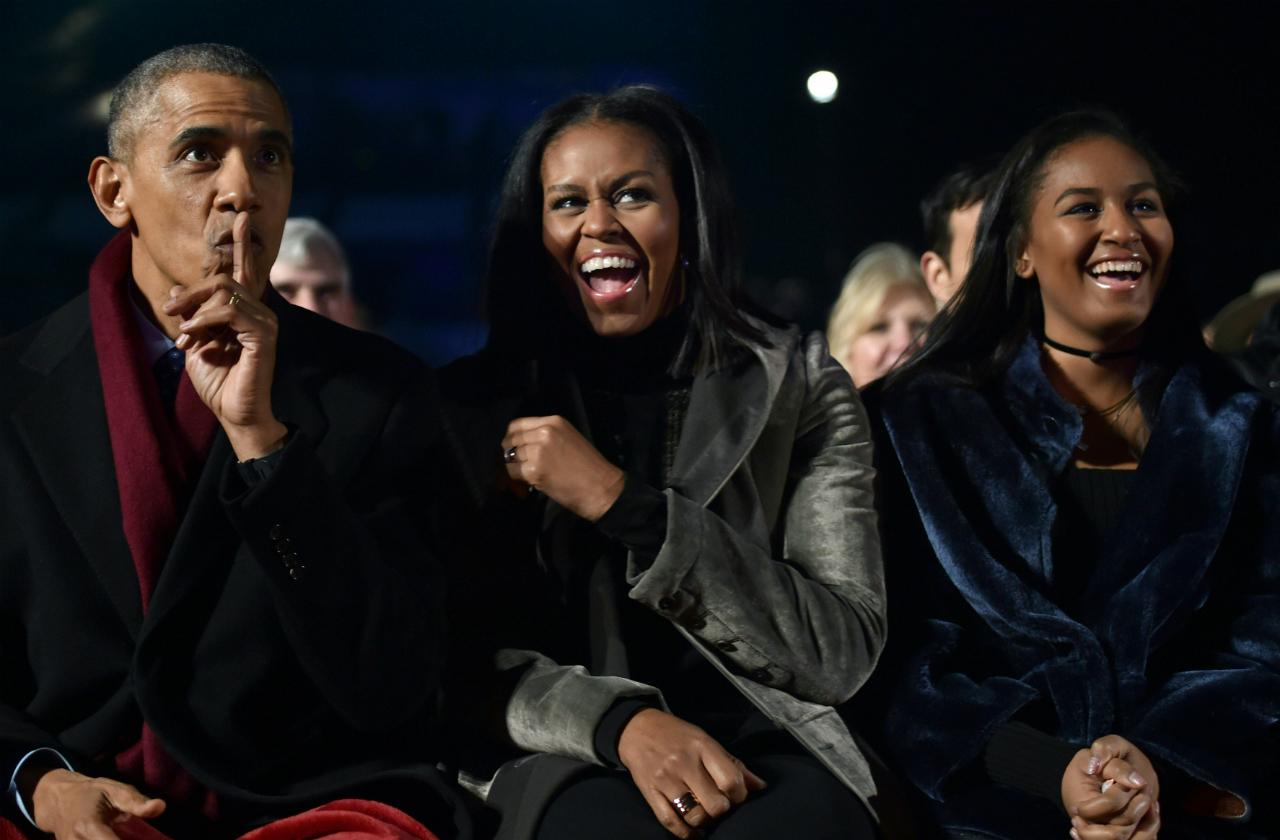 Sasha made out like a bandit when the family moved into their new house—leaving dad in the dust. She not only snagged a two-room suite as her bedroom but she designed it too. Barack wound up with a very small office.
Article continues below advertisement
14. The '90s Are Back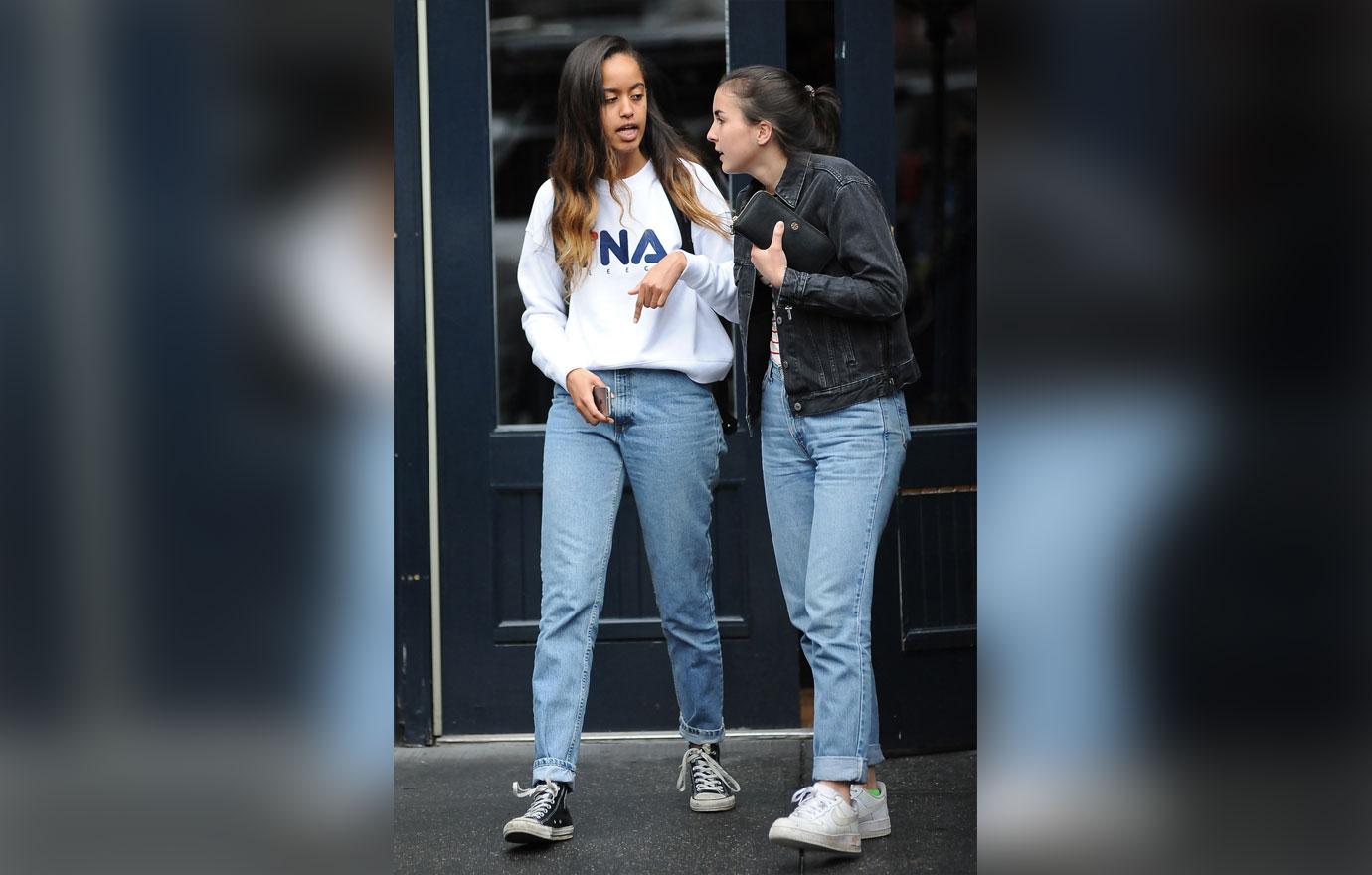 A retro-looking Malia sported a '90s look while out with a friend in NoHo. She
wore an Aritzia TNA sweatshirt and mom jeans paired with Converse sneakers and a Jansport backpack. You can't touch this.
Article continues below advertisement
15. Smoke Rings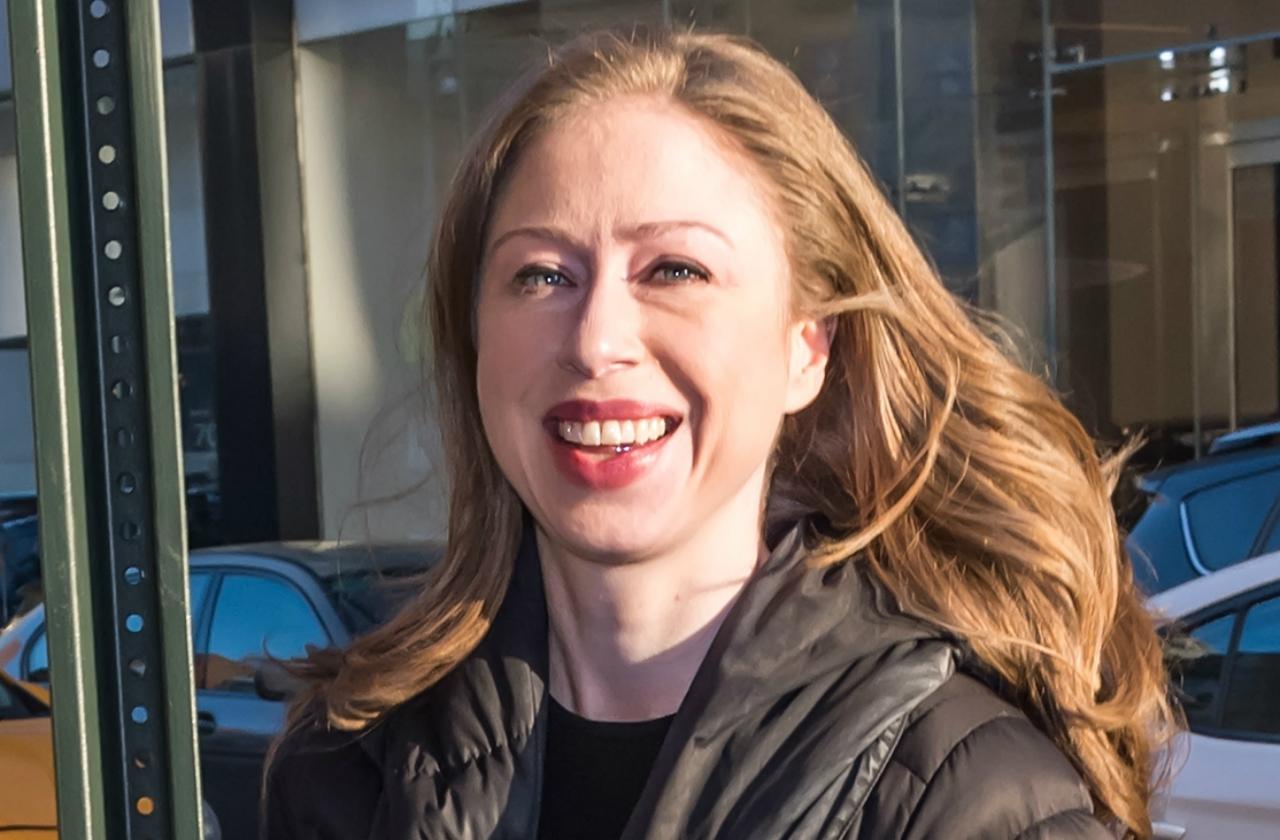 When Malia was videotaped blowing smoke rings, she entered into a firestorm of faux outrage and dumb criticism on social media. Former First Daughter Chelsea Clinton immediately stepped in, urging people to "be better."
Article continues below advertisement
16. Broccoli City Festival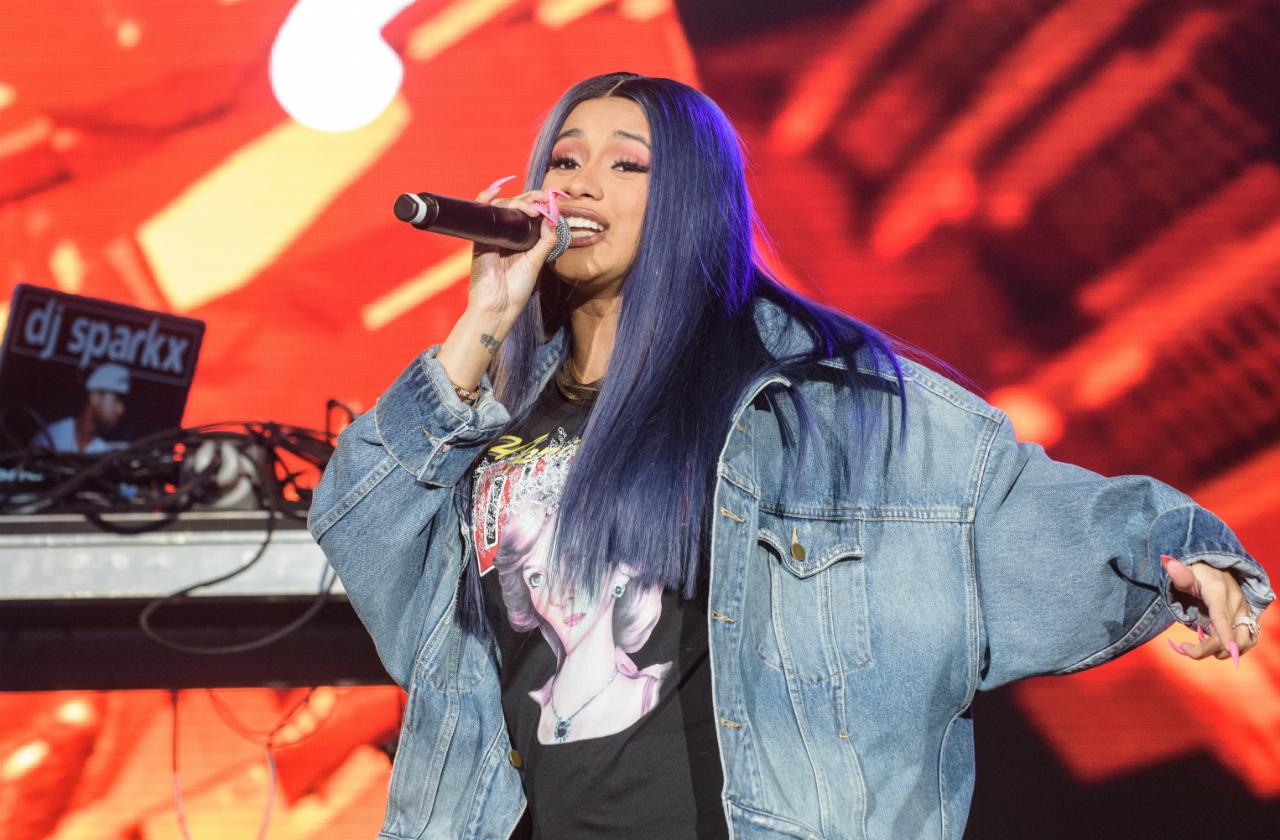 By early 2018, Sasha began spreading her wings. On April 18 she hung out backstage at DC's Sixth Annual Broccoli City Festival with Cardi B and her fiance Offset. Cardi B is a huge fan of President Obama—now it would appear she's a fan of the whole family. According to its website, the Broccoli City Festival is aimed at millennials and "focuses on unifying people to achieve positive social change."
Article continues below advertisement
17. A Night Out On Broadway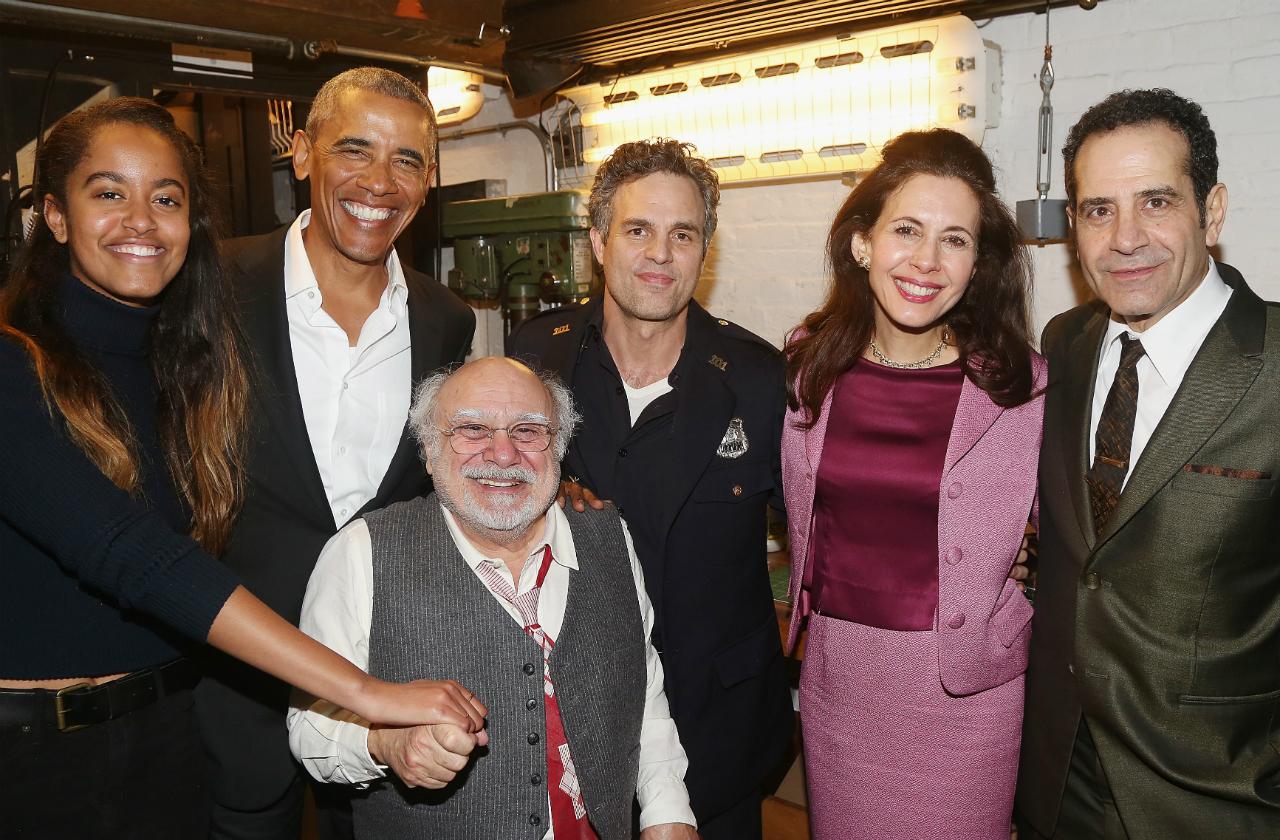 Malia and dad Barack attended the Roundabout Theatre Company's production of Arthur Miller's "The Price" and then headed backstage when the curtain came down. There, they hung out with the stars of the show including Mark Ruffalo, Danny DeVito, Tony Shalhoub and Jessica Hecht.