Natasha O...MG. First Kid Sasha Obama's Secrets Revealed!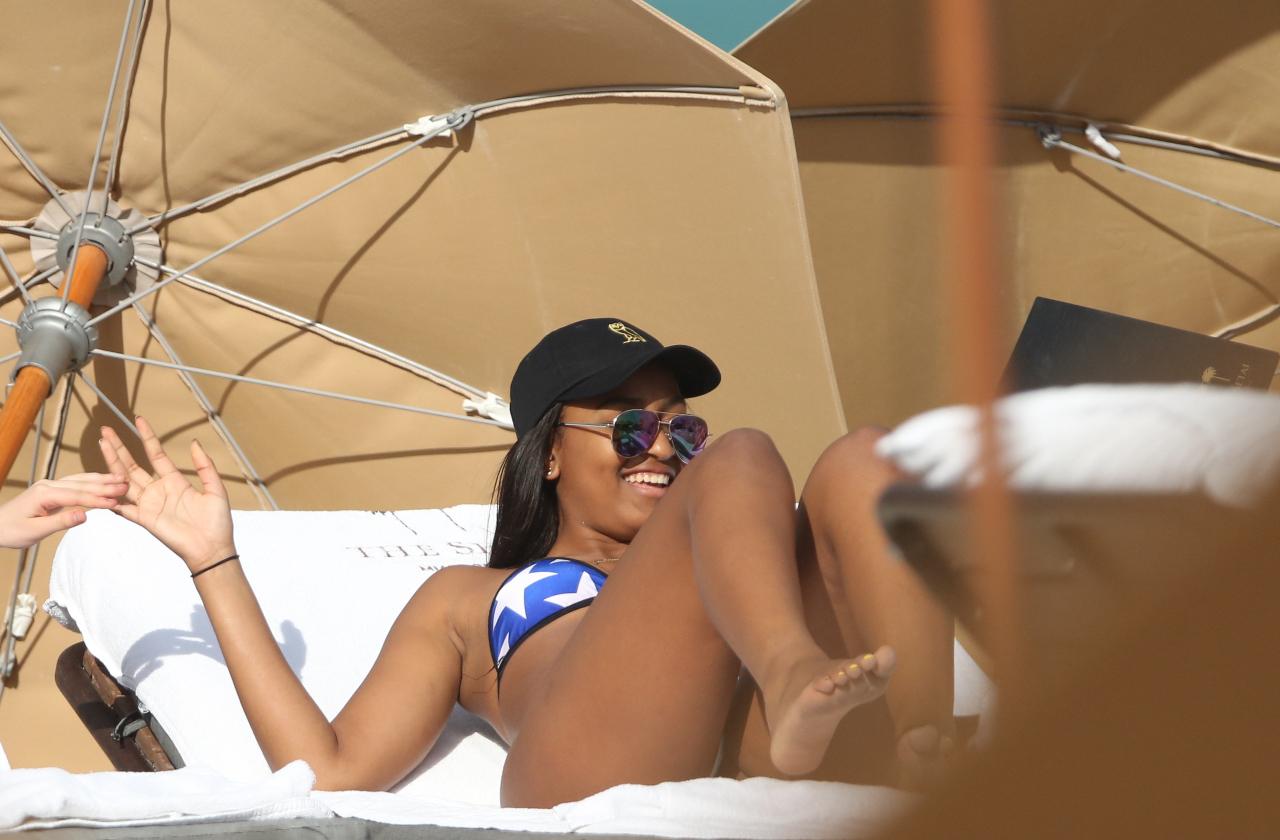 There are so many ways to grow up, depending on the kind of family you come from. Kids across the United States live in all sorts of situations; from apartment buildings to tiny houses to gaudy mansions. But when Sasha Obama was just seven years old, she moved into the White House.
MORE: FIRST DAUGHTER AT SEA! SASHA OBAMA HITS THE WAVES IN A WHITE BIKINI!
Though the Obama girls have made their fair share of headlines, they are mostly known as "good girls." With the strong guidance of their parents, Sasha and Malia Obama have always been positive role models and will no doubt continue to be seen in a mostly positive light.
Article continues below advertisement
Sasha is a bright young woman with many interests and hobbies, but perhaps some of the best stories and discoveries will come to light in the next few years, as she is only 17-years-old. But even if there isn't a ton to know, that won't stop the general public. For instance, when Sasha did not appear at her dad's farewell address in 2016, Twitter exploded with questions and commentary as people all over the world speculated over her whereabouts. It turned out, the youngest member of the former first family had an exam to study for—major proof that education is taken seriously in the Obama home.
MORE: SASHA OBAMA CAUGHT MAKING OUT WITH HOT STRANGER AT LOLLAPALOOZA!
Too bad for all the Obama haters—they will have to continue to keep their eyes open without a single blink to try and catch Sasha in a moment of actual scandal!
With racy headlines capturing the most attention, it's easy to miss all the best details. Details like the fact that even though we know her as Sasha—the youngest Obama is actually named Natasha! If you didn't even know her real name...what else might you be missing?
What Was It Like To Be The Daughter Of The President?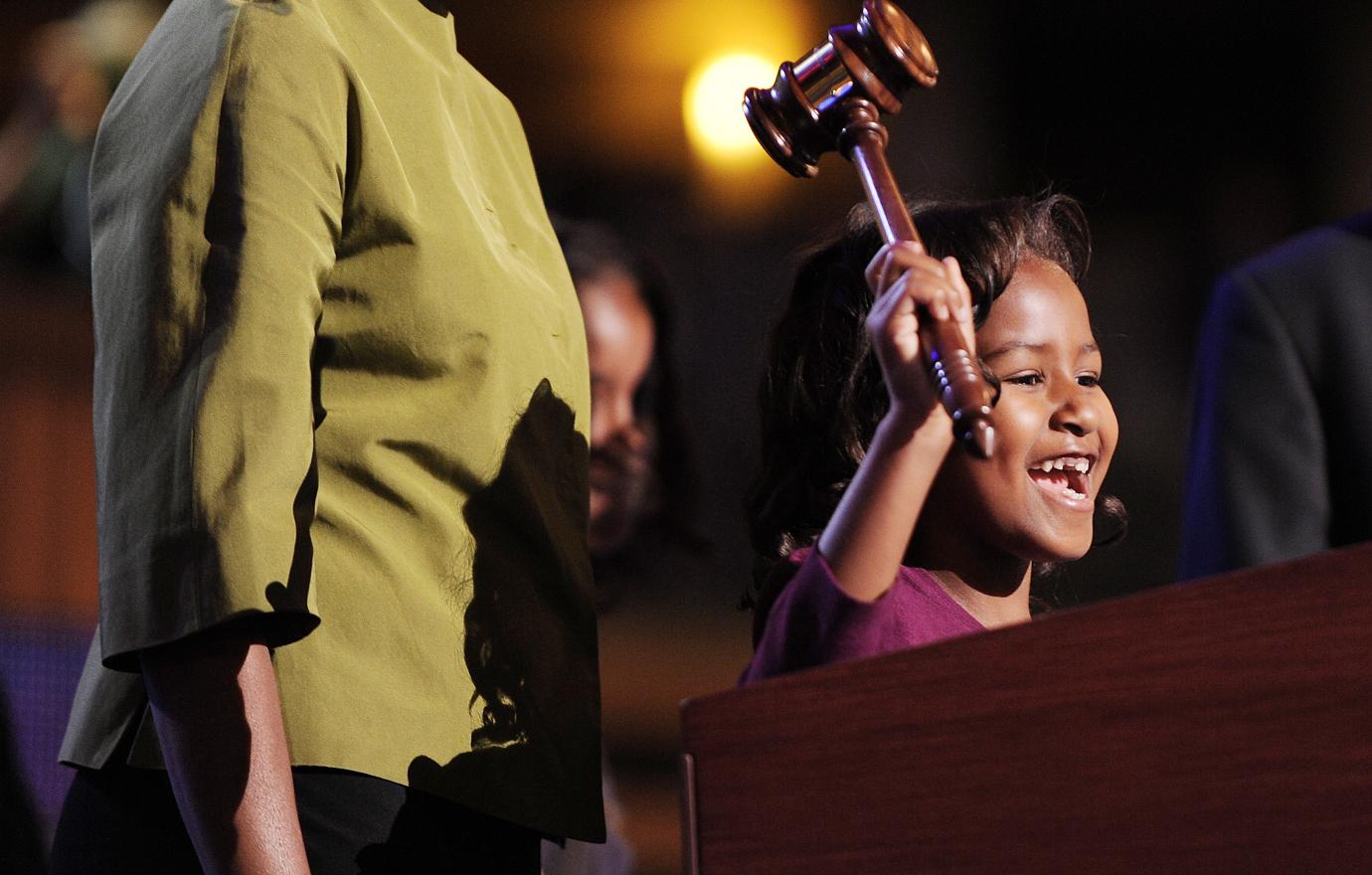 Sasha Obama has definitely had some experiences most 17-year-old girls could not relate to—even now that her dad is no longer president, she continues to have security measures taken—such is the life of the first family! But even in spite of the giant house and the secret service, Barack and Michelle definitely kept their girls grounded.
Barack was a guest on Jimmy Fallon's late night talk show and gushed about how his daughters are smart and funny, but most importantly, kind.
Article continues below advertisement
What Are The Responsibilities Of Being First Kid?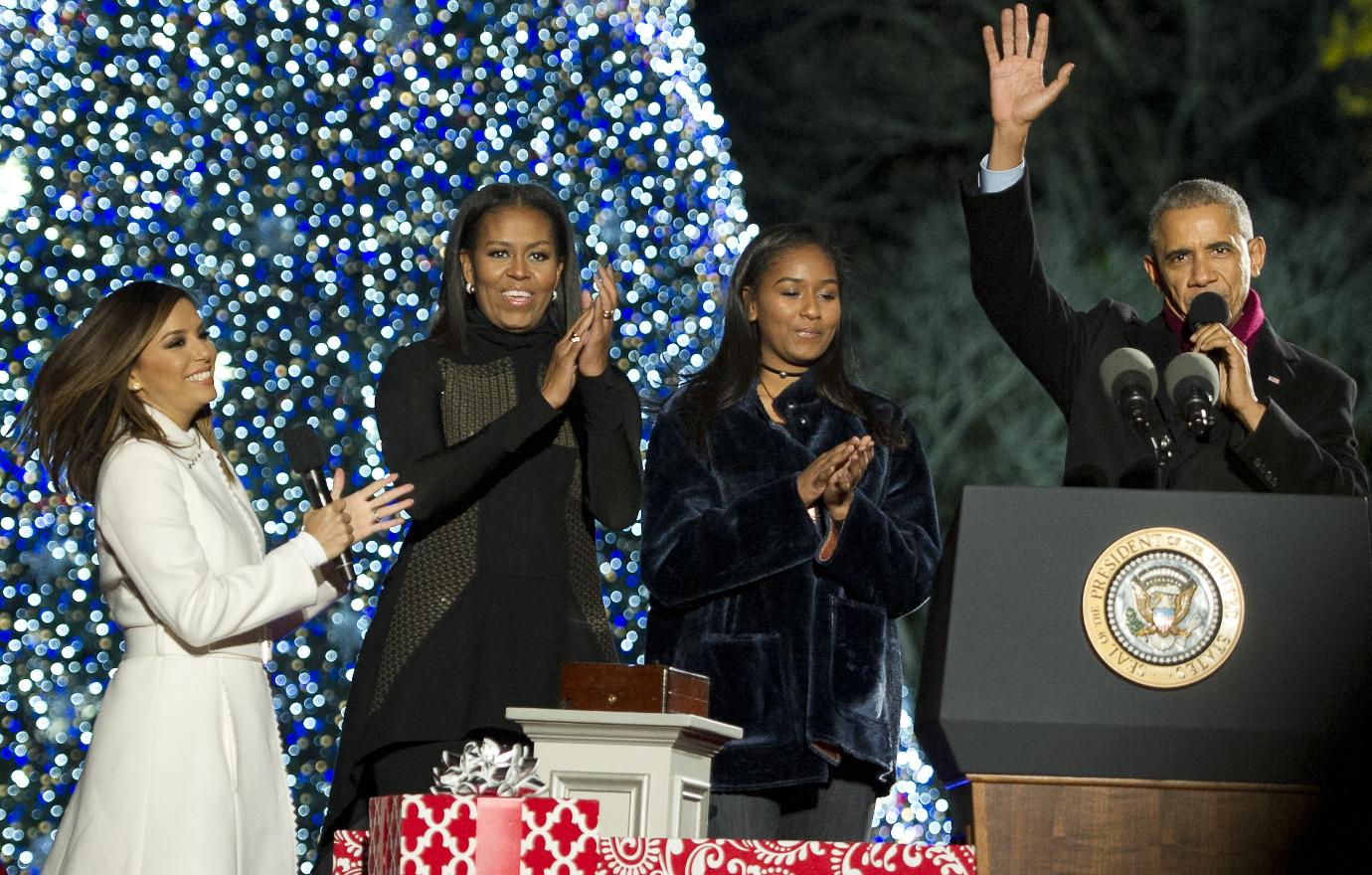 Barack and Michelle made it super clear to the press that the kids were off limits, and for the most part, their wishes were respected until the last few years. But the public always got a glimpse at Malia and Sasha at big events—Christmas tree lightings, major speeches, etc. Part of being first kid definitely included showing up with a smile!
Article continues below advertisement
Is It Fun To Be First Kid?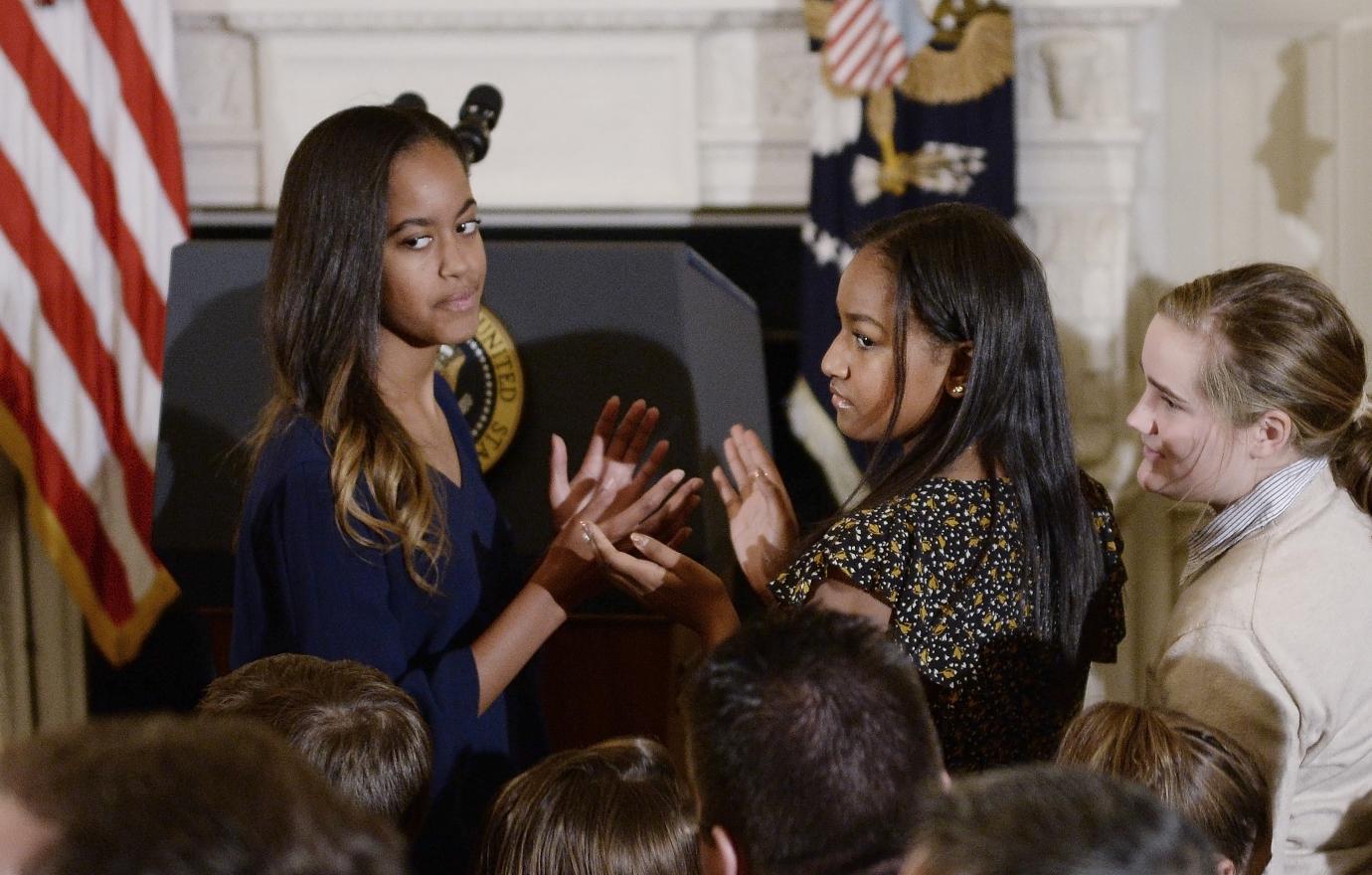 According to most photos and reports, being First Kid sounds like a great time. But let's get real—there's a lot of listening, waiting and being polite. There were definitely some moments where Sasha and her sister had to do their best to look entertained. And as teenagers, there were definitely moments where they couldn't fully hide their teen angst.
But even through the boring moments, Sasha might not be able to deny the perks of being Barack Obama's daughter—especially on the days she met Ryan Reynolds and the Jonas Brothers!
Article continues below advertisement
Where Does Sasha Live?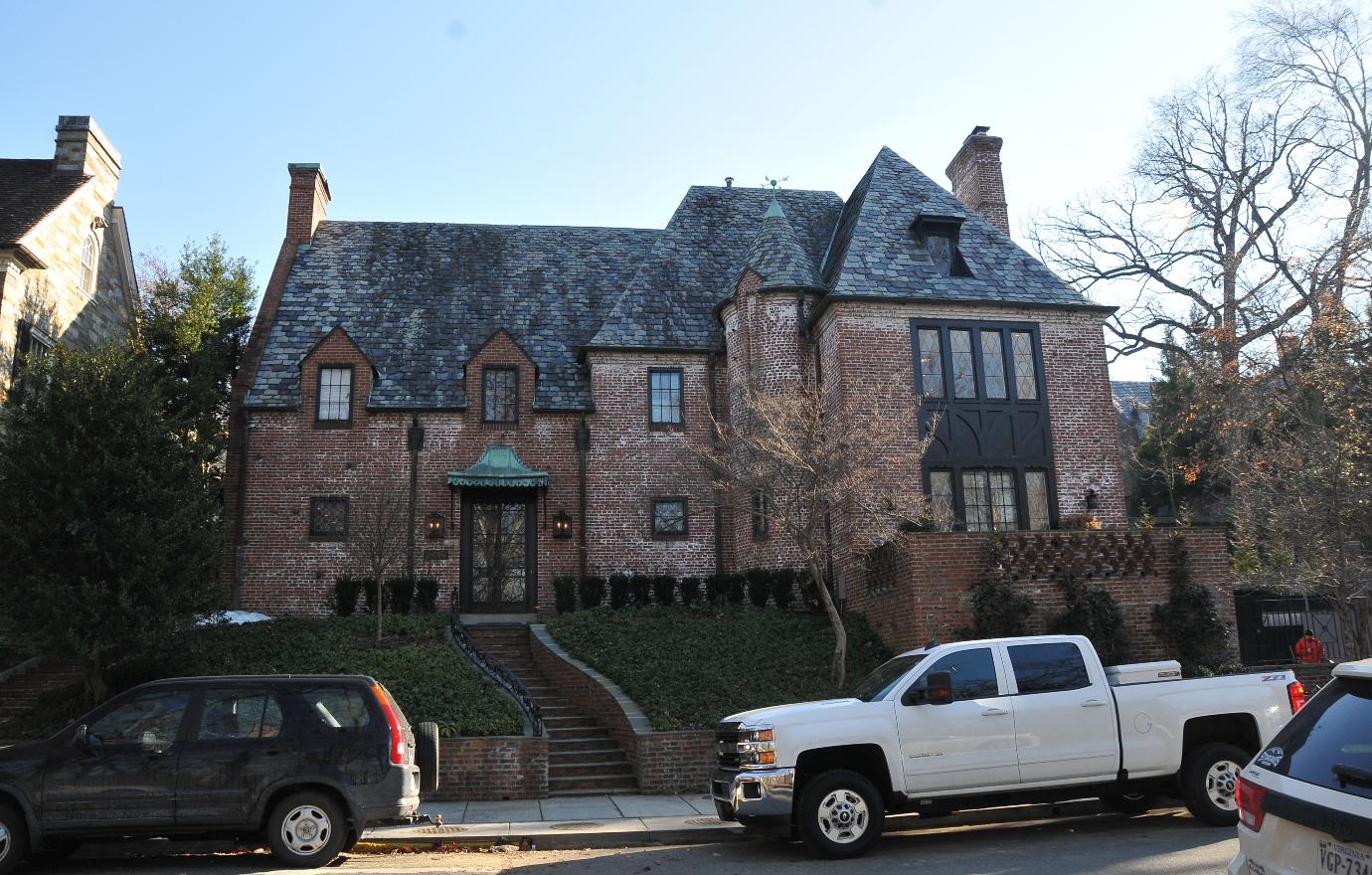 The Obama family went from The White House to The Brick House! Throughout history, most presidential families have left D.C. when their time in the White House was over. But the Obamas threw a little curveball—Sasha has attended Sidwell Friends School since the beginning of her time at the White House. In order to stay local, the Obamas nabbed an amazing brick mansion in the area. Sasha reportedly cleaned up when it was time to choose rooms—her bedroom is a two-room suite!
Article continues below advertisement
Where Does Sasha Go To Get Away From It All?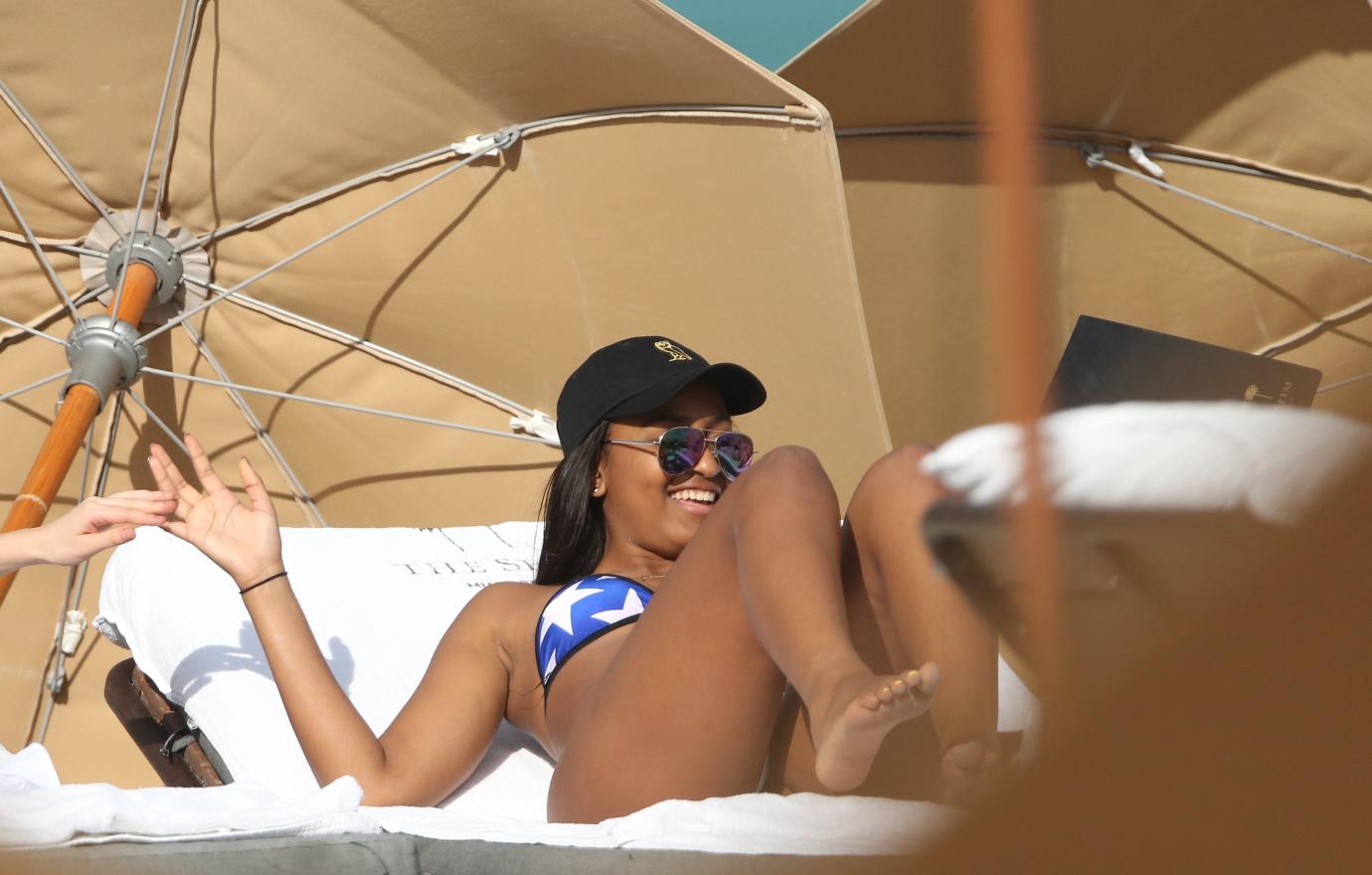 As the daughter of an ex-president, Sasha had the opportunity to travel to many places. But now that she's a full-fledged teen, of course she's into the typical beach adventures. Sasha took a vacation to Miami with friends in early 2017.
Article continues below advertisement
What Is It Like To Be Friends With The First Kid?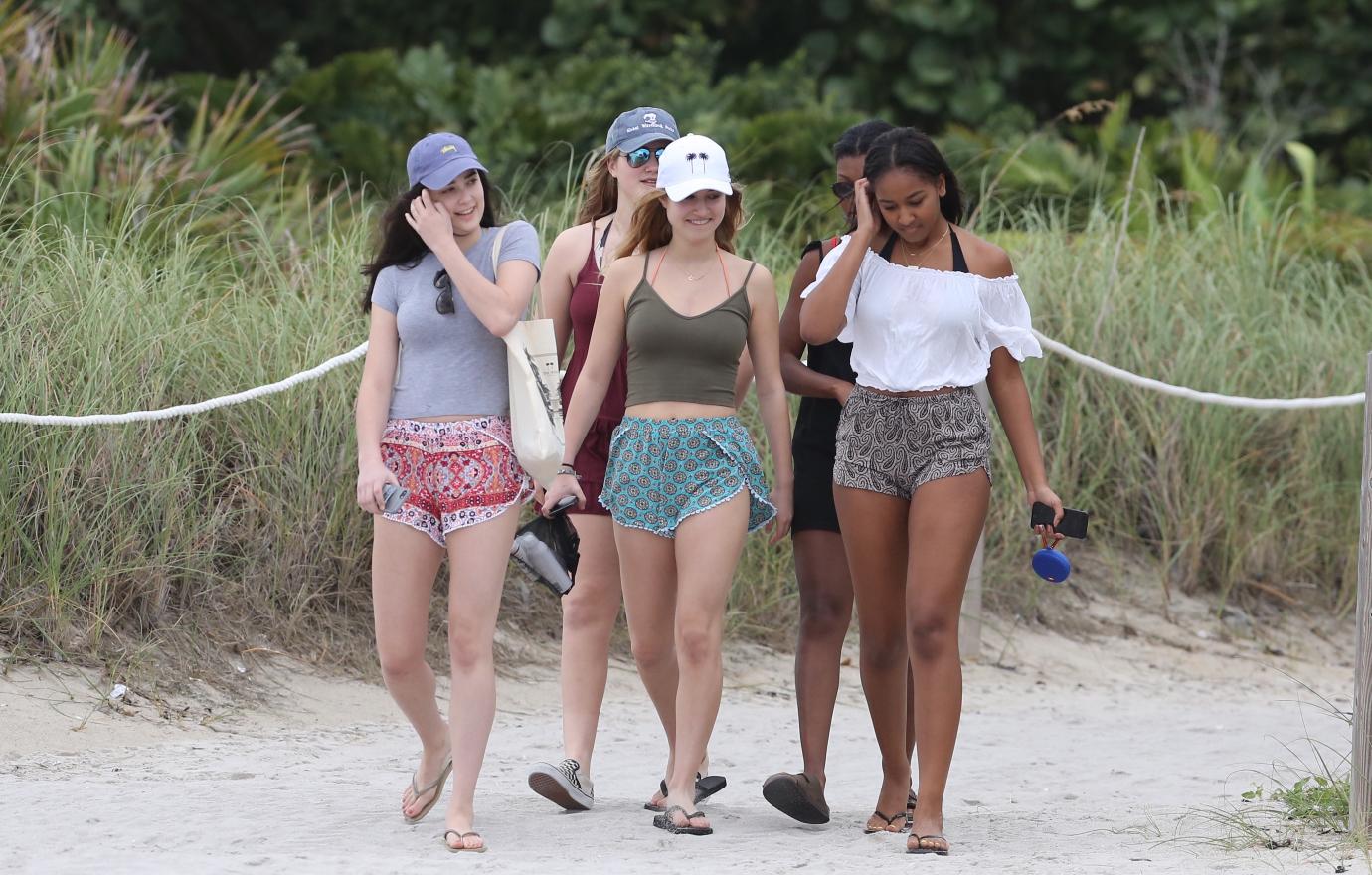 Well, no doubt there were secret service just outside of the frame of this photo. Nevertheless, Sasha still finds a way to have fun, even while living in a bubble as a former first kid. At least one of her good friends understands living in the limelight—Sasha is besties with Joe Biden's granddaughter, Maisy.
Article continues below advertisement
How Does Sasha Spend Her Time?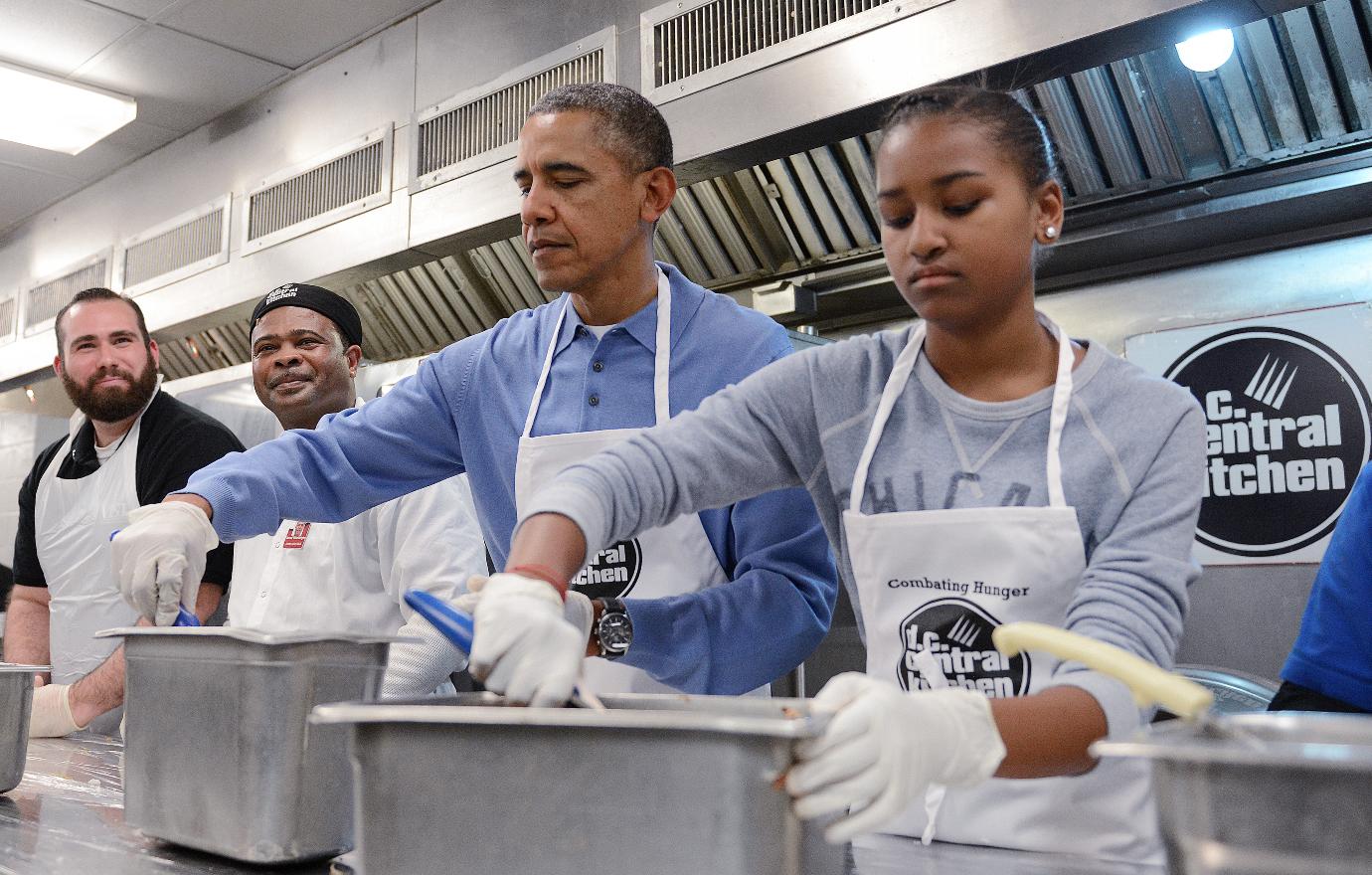 Both of the Obama girls have always had their time relatively programmed. While living in the White House, Sasha took piano, hip hop and tennis lessons. She also took time to volunteer with her dad, as seen in this photo where she served food to the less fortunate. Additionally, education has always been a priority for the Obamas. Sasha even missed her dad's farewell address to study for an exam.
Article continues below advertisement
Is Sasha Obama Super Rich?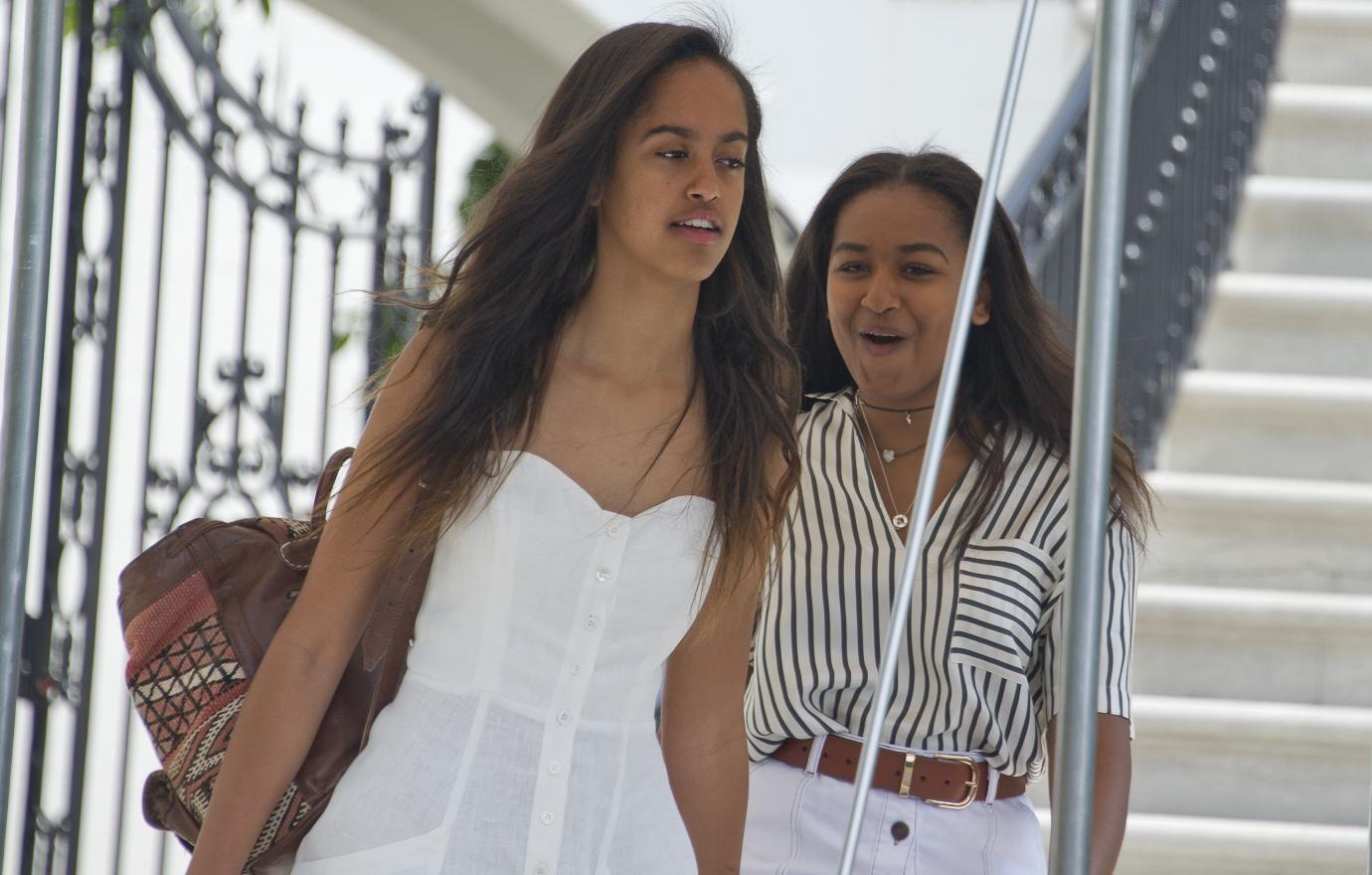 Sasha's private school costs about 4o grand a year and she lives in a pretty serious mansion, but the Obamas are not all about raising spoiled kids! Sasha even spent part of her vacation in Martha's Vineyard working the register at a restaurant. There are worse places to have an entry level job, right? While there is likely some serious dough put aside for Sasha's future, she lives a fairly typical teenage life...other than the secret service men in suits that follow her around!
We pay for juicy info! Do you have a story for RadarOnline.com? Email us at tips@radaronline.com, or call us at (866) ON-RADAR (667-2327) any time, day or night.