Slashing Tires, Divorce, Affairs! Top Celebrity Thanksgiving Feuds Revealed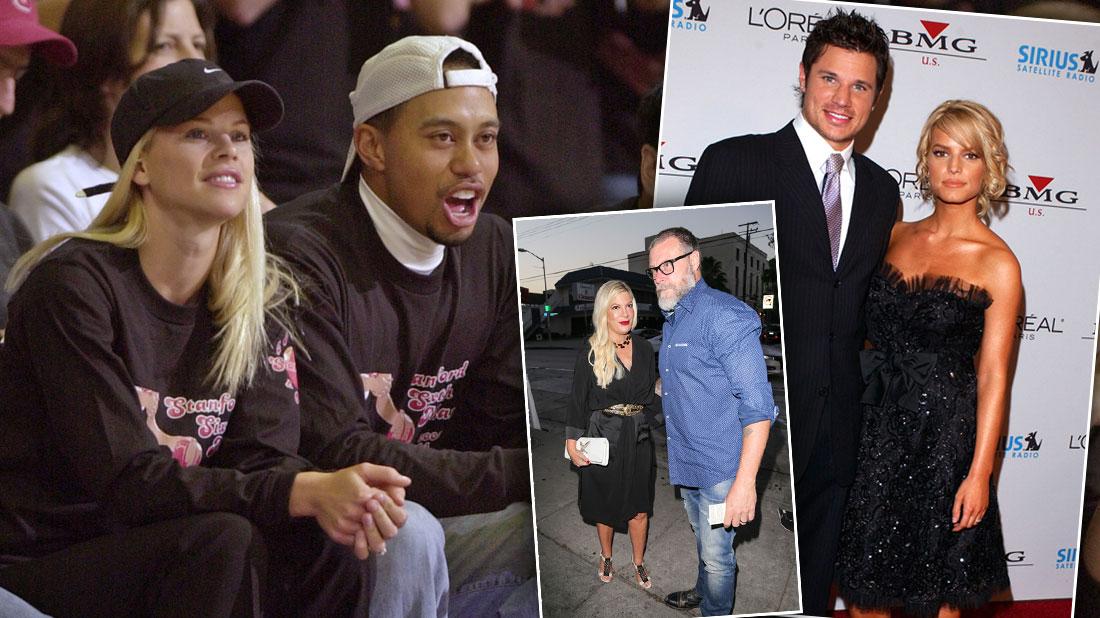 Thanksgiving — a time for families and friends to come together and break bread. But sadly, for some, the holiday can turn into a time to break bones instead!
Before sitting down to a hopefully peaceful meal with loved ones, gobble down this RadarOnline.com gallery on celebrities who found themselves in fights during the Thanksgiving holiday.
Article continues below advertisement
Jessica Simpson & Nick Lachey
Newlyweds Jessica Simpson and Nick Lachey became "not-so-weds," after announcing their separation in November 2005.
"After three years of marriage, and careful thought and consideration, we have decided to part ways," the two said in a joint statement. "This is the mutual decision of two people with an enormous amount of respect and admiration for each other. We hope that you respect our privacy during this difficult time."
Lachey was absent at the Simpson family Thanksgiving celebration in Waco, Texas, on Nov. 24 after announcing one day earlier he'd split from wife.
Reports of trouble in paradise began surfacing more than a year earlier, following a wild bachelor party attended by Lachey.
After they both went their separate ways, Lachey married BH90210 star Vanessa Minnillo in 2011, and Simpson married NFL star Eric Johnson in 2014.
Tiger Woods & Elin Nordegren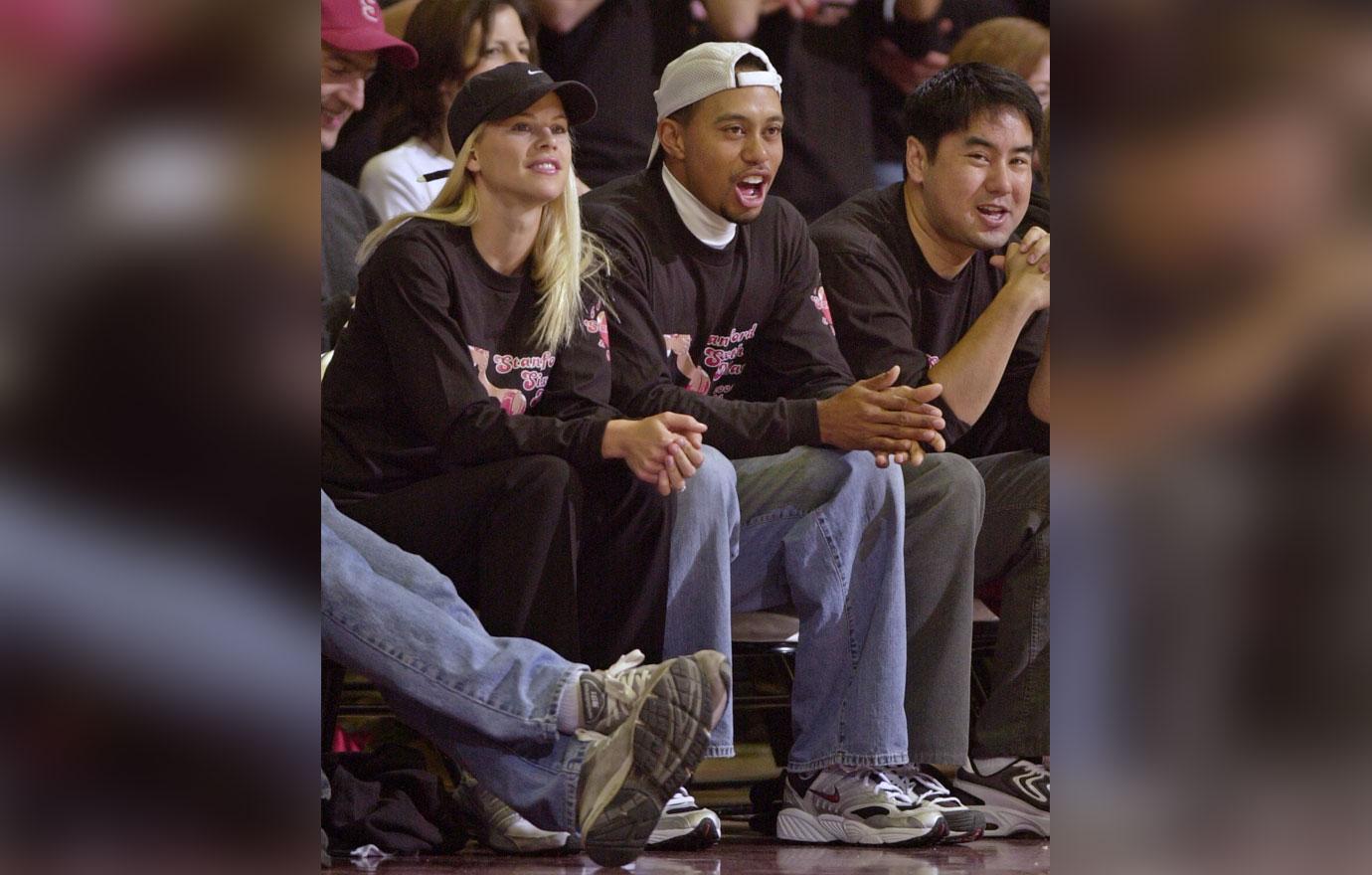 Golfer Tiger Woods was on his way to becoming the greatest of all time, when his life came crashing down around him in the early morning hours after Thanksgiving, 2009, after the athlete's affair with Rachel Uchitel was exposed.
Woods and wife Elin Nordegren got into a huge fight inside their Florida home, causing him to jump into his Escalade, drive erratically and crash into a fire hydrant and tree.
After the incident, 10 additional women came forward claiming to have had affairs with the golfing legend. Woods eventually checked into rehab in Hattiesburg, Mississippi for sex addiction, and he and Nordgeren divorced in 2010.
Article continues below advertisement
Mayim Bialik & Michael Stone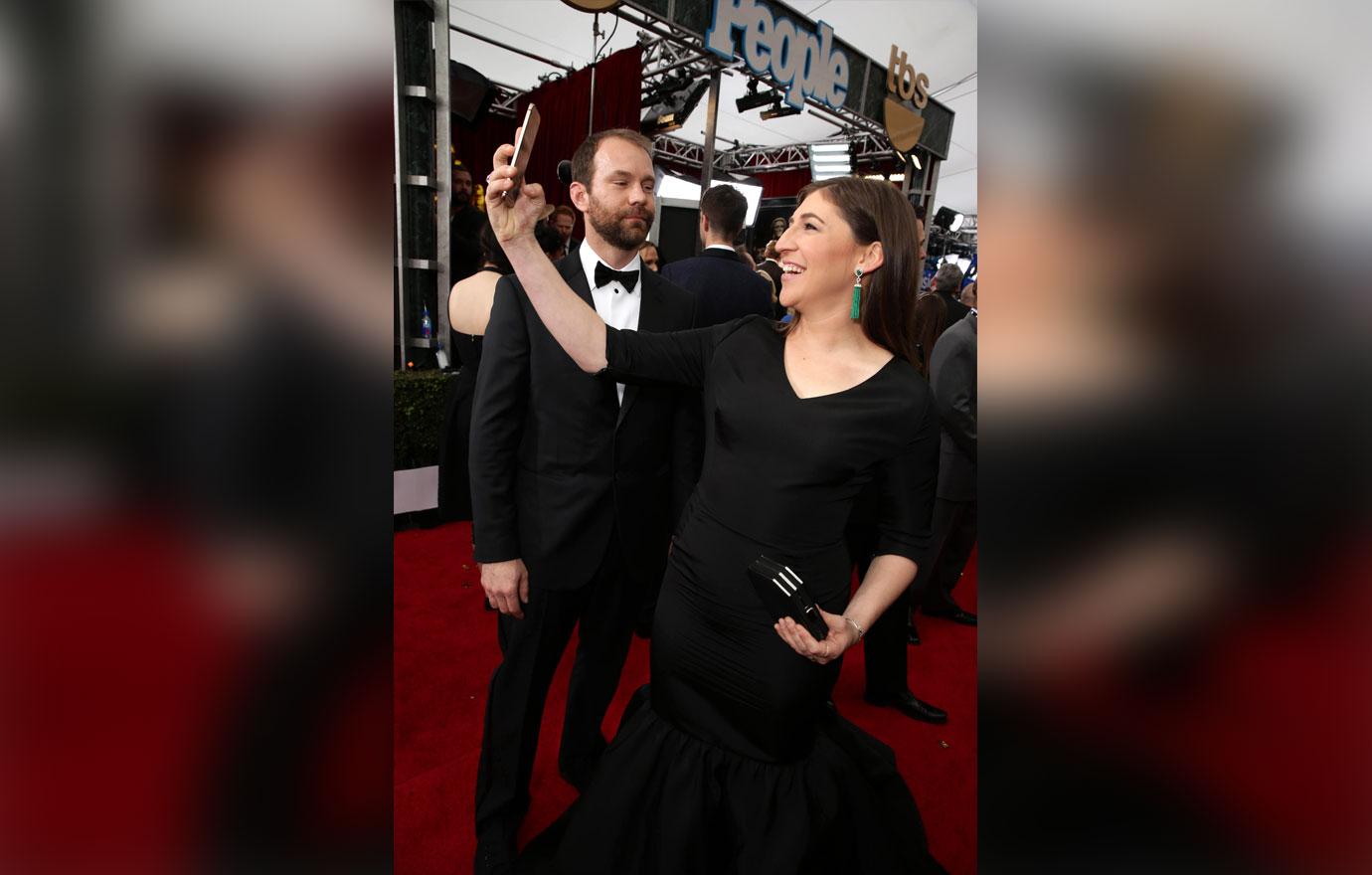 The Big Bang Theory's Mayim Bialik announced her split from her husband of nine years right before Thanksgiving 2012, revealing that she's divorcing Michael Stone.
She said in statement,"After much consideration and soul-searching, Michael and I have arrived at the decision to divorce due to 'Irreconcilable Differences.' "Divorce is terribly sad, painful and incomprehensible for children. It is not something we have decided lightly."
Article continues below advertisement
Halle Berry, Gabriel Aubry & Olivier Martinez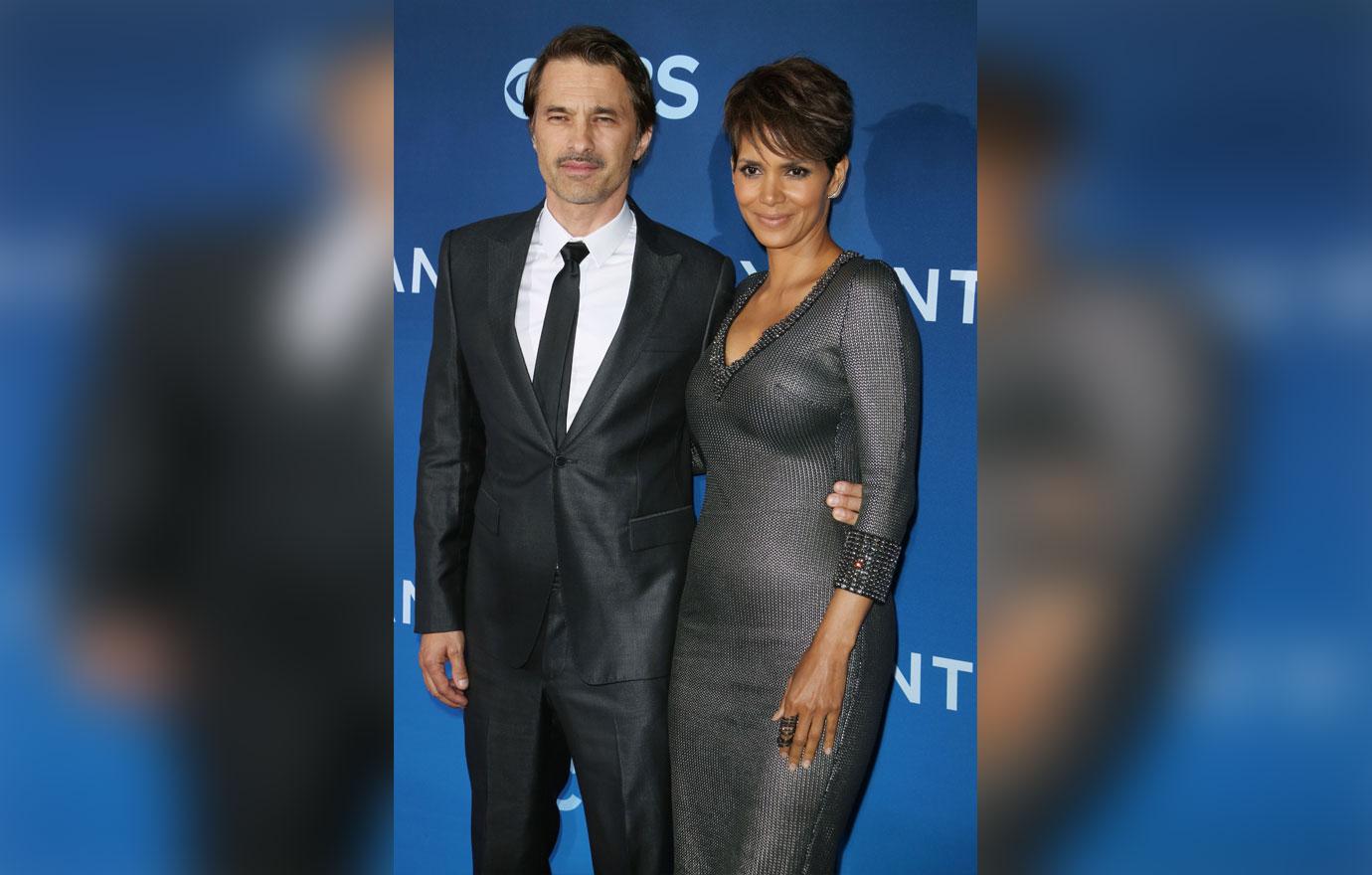 Halle Berry's ex-boyfriend, Gabriel Aubry, was arrested after an alleged fight between him and Berry's then fiancé, Olivier Martinez, broke out at her home on Thanksgiving Day 2012.
Police responded to a report of assault at Berry's Hollywood Hills home after Aubry, a model, came to the house and got into a fistfight with Martinez. Both were taken to a hospital, where they were treated for injuries.
Both men blamed the other for starting the fight, but no charges were filed.
Berry and Martinez married in 2013, before divorcing in 2016.
Article continues below advertisement
Tori Spelling & Dean McDermott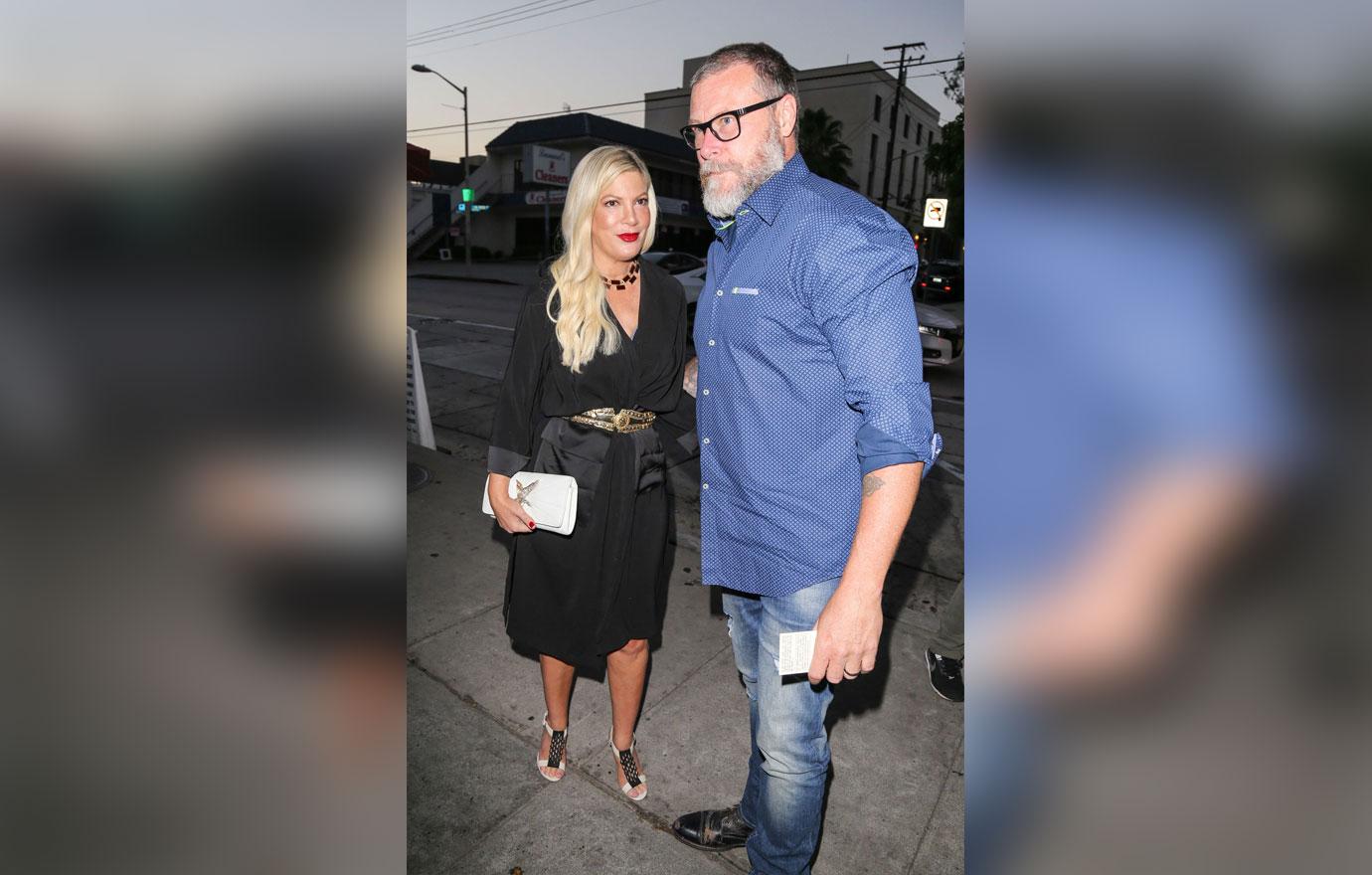 Just after former Beverly Hills, 90210 star Tori Spelling and her husband Dean McDermott celebrated the holiday last year at the Allegretto Vineyard Resort, the couple got into an explosive argument at home — and she kicked him out of their Los Angeles-area house!
Source at the time told RadarOnline.com the heated exchange started over The Sharknado actress' lackluster career. The eviction didn't last long, however, and the two are still together, living a lavish lifestyle while drowning in money woes.
Article continues below advertisement
Pink & Carey Hart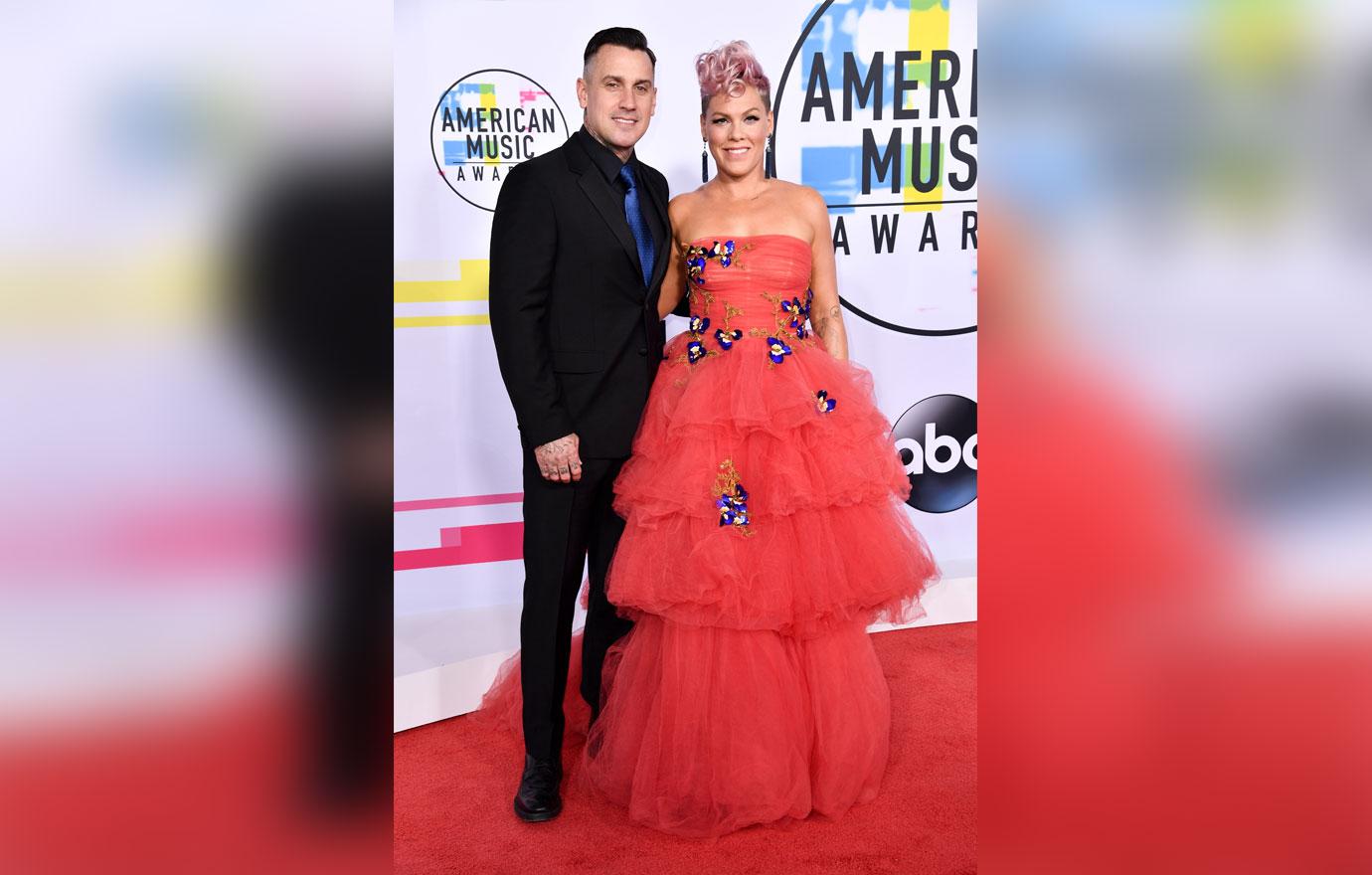 Singer Pink has always been open about her struggles being married to Carey Hart, and during an appearance on The Ellen DeGeneres Show, she shared a story about how she ended up slashing her hubby's car tires on Thanksgiving 2018.
During DeGeneres' "Burning Questions" game, Pink was asked about the dumbest thing she's done to hurt herself, to which she responded with "Slashing tires" and shared a story from Thanksgiving 2003.
"I got clean through the first one. He has a raised F250 and those tires are thick, thank you very much," she recalled. "And the second one I lost a little steam, and I hit the metal part and my hand just went straight down the knife. Got 13 stitches, but here's the thing, I didn't need any anesthesia."