Teresa Giudice Flaunts Bikini Body In Mykonos As Joe Continues To Await Deportation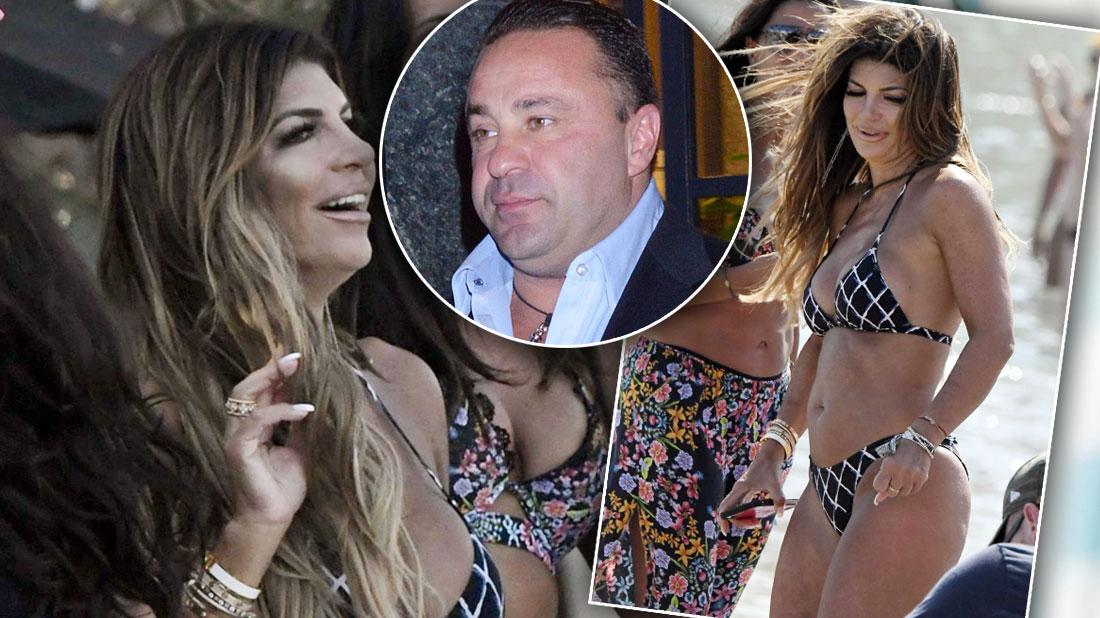 Teresa Giudice is living her best life in Mykonos as her estranged husband, Joe Giudice, awaits deportation.
This weekend, the Real Housewives of New Jersey star, 47, was spotted enjoying a gorgeous beach vacation with friends on the Greek island. She was all smiles while showing off her toned body in a teeny black and white bikini.
In a full face of makeup, Teresa danced along with her gal pals on the sand and relaxed near the water.
Article continues below advertisement
RadarOnline.com readers know the mom of four has been having quite a fun summer.
This month, she's been shamelessly documenting her luxurious Greek getaway, showing off her extravagant meals, sexy swimsuits, five-star hotel amenities, and steamy nights out.
On Instagram, she's posted photos of her healthy food, as well as of the stunning beach views she's been enjoying daily.
The star has also been caught partying hard with her girls. She's recently been seen drinking champagne and going out to clubs in curve-hugging outfits.
As Teresa enjoys her wild summer, hubby Joe, 47, continues to be held in ICU custody. RadarOnline.com readers know he is facing deportation after being released for prison following his tax evasion drama.
The family has been fighting to keep Joe in the United States, but sources have told RadarOnline.com that if he is flown back to his native Italy, Teresa will divorce him and stay in the U.S. with their daughters.
Single & Ready To Mingle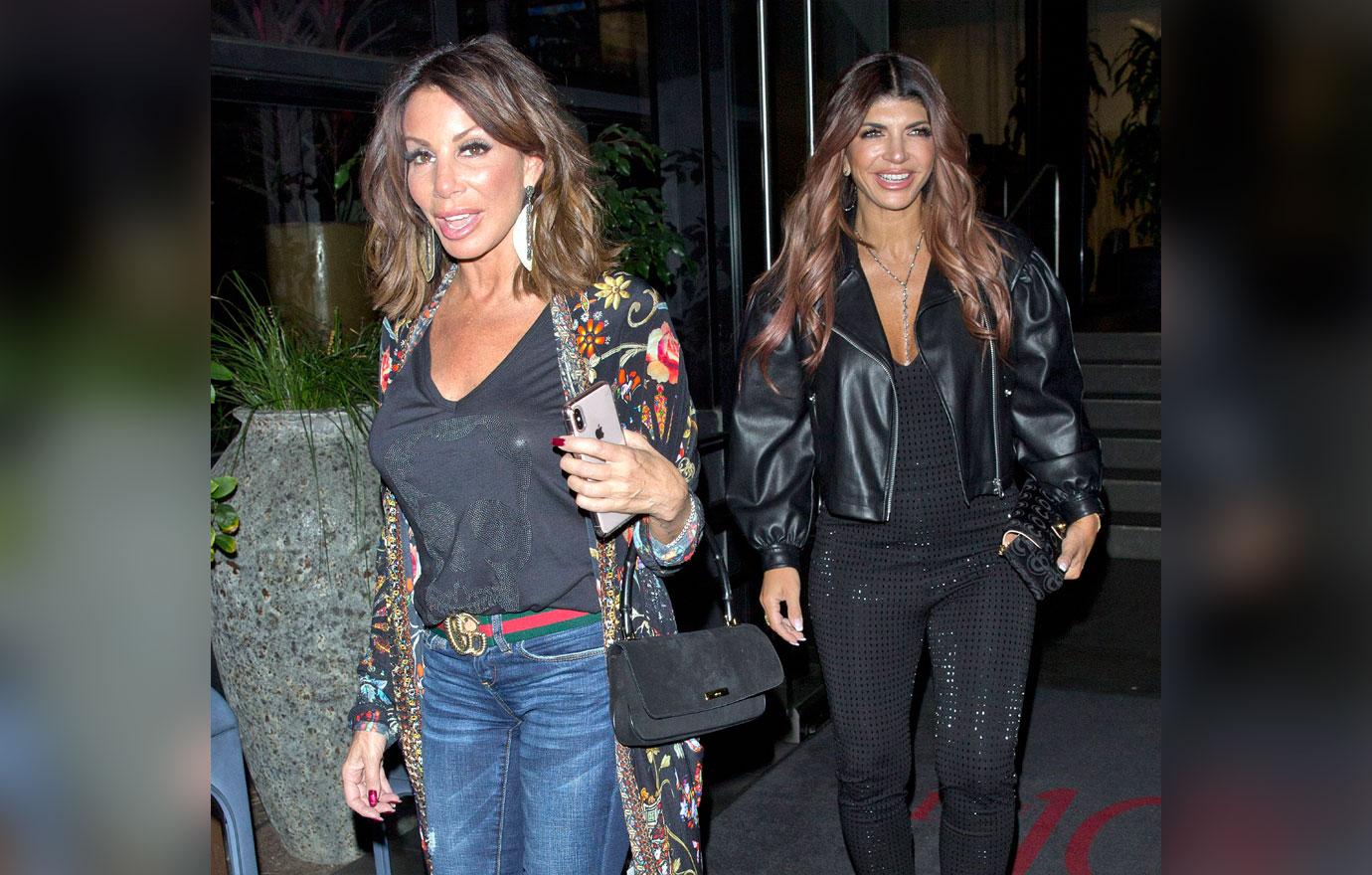 Until a decision is reached, Teresa is not letting Joe's legal chaos keep her from living her life.
Article continues below advertisement
Moving On?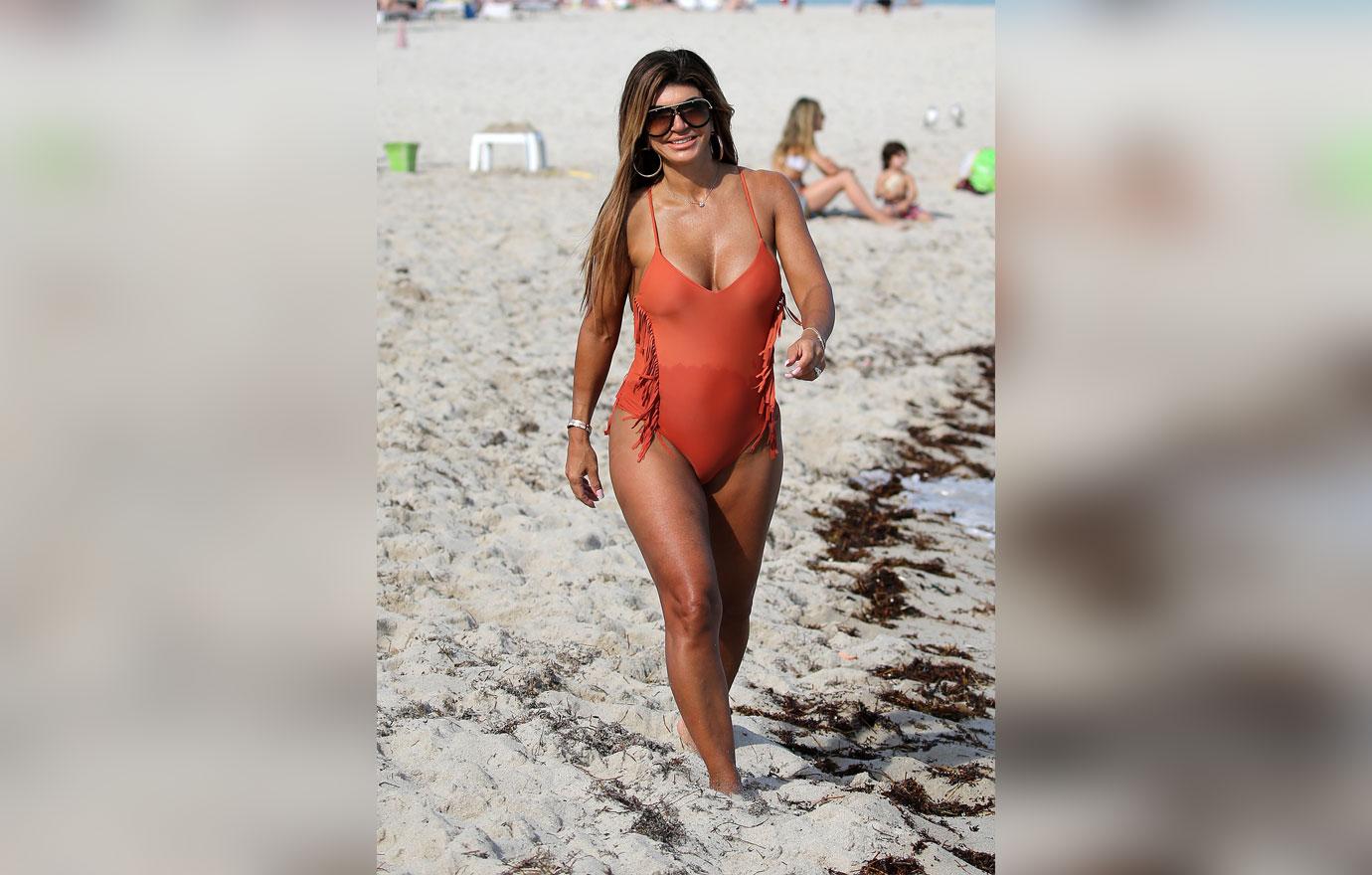 Article continues below advertisement
Playing The Field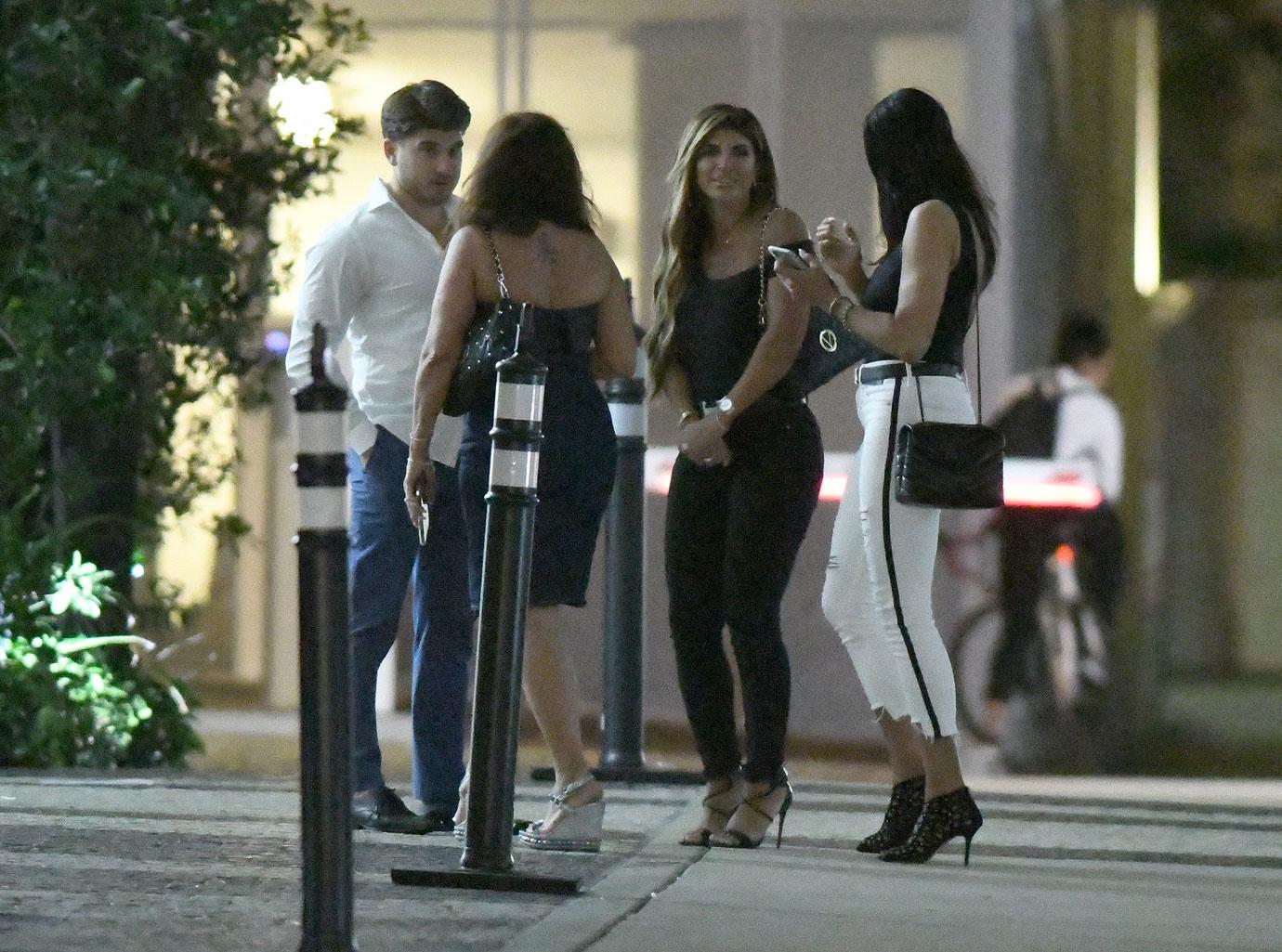 It's unclear how serious Teresa is about her new hunk, or if she'll take Joe back if he is not deported.
Article continues below advertisement
"Me" Time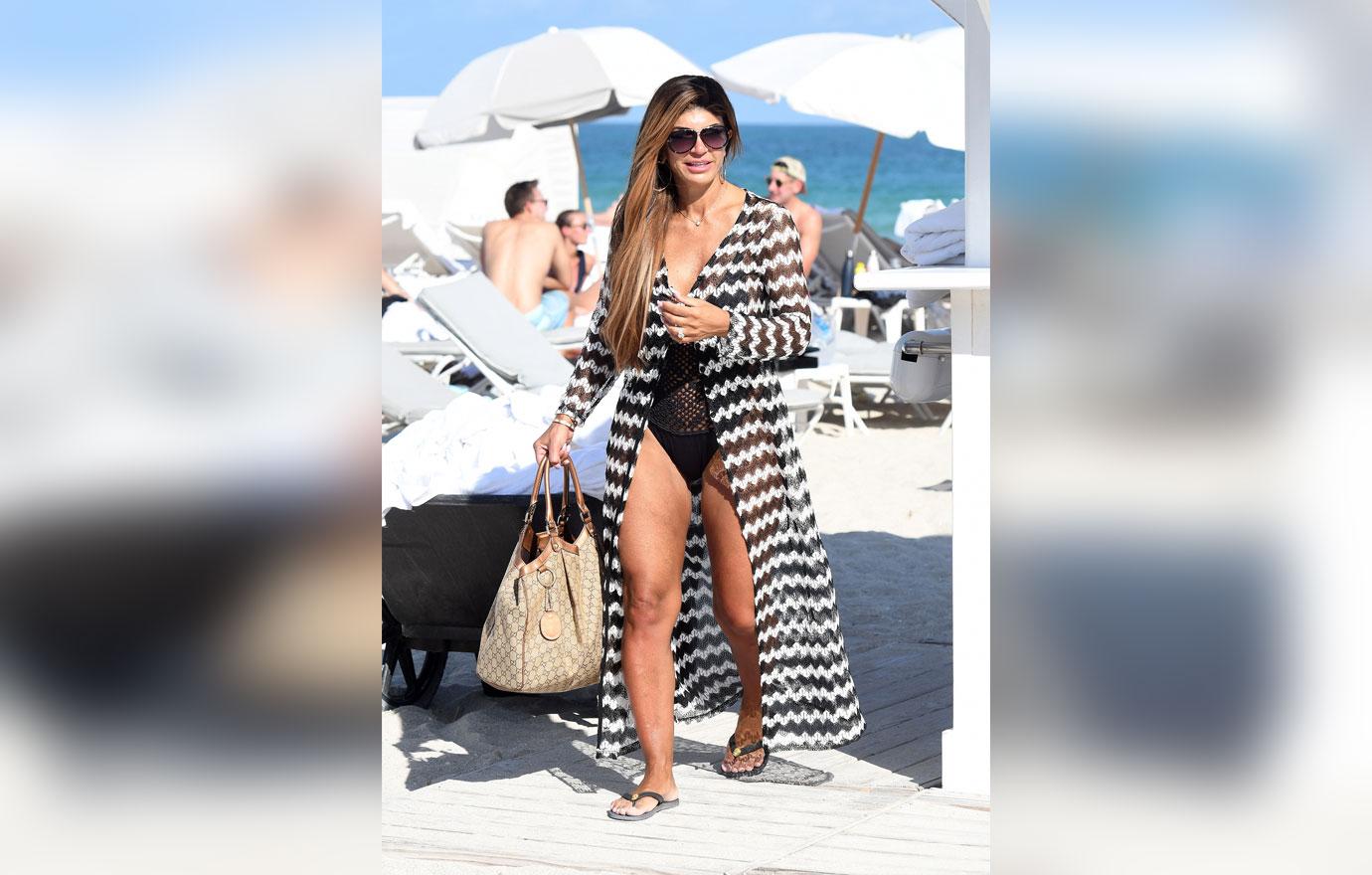 Regardless, Teresa is focusing on herself and her girls this summer.
Article continues below advertisement
Summer Vibes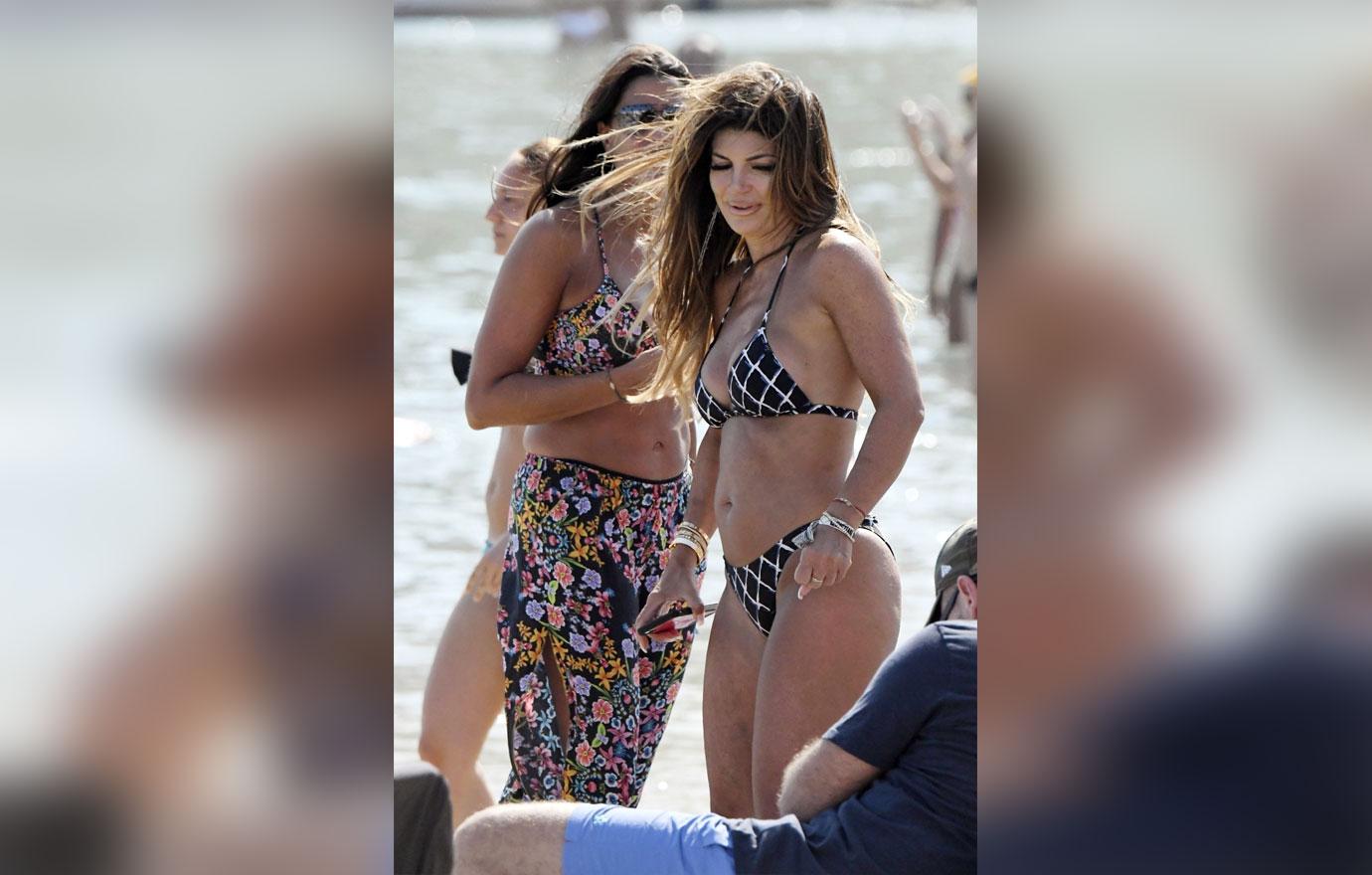 While at the beach in Mykonos, the star seemed to have a golden glow.
Article continues below advertisement
All Smiles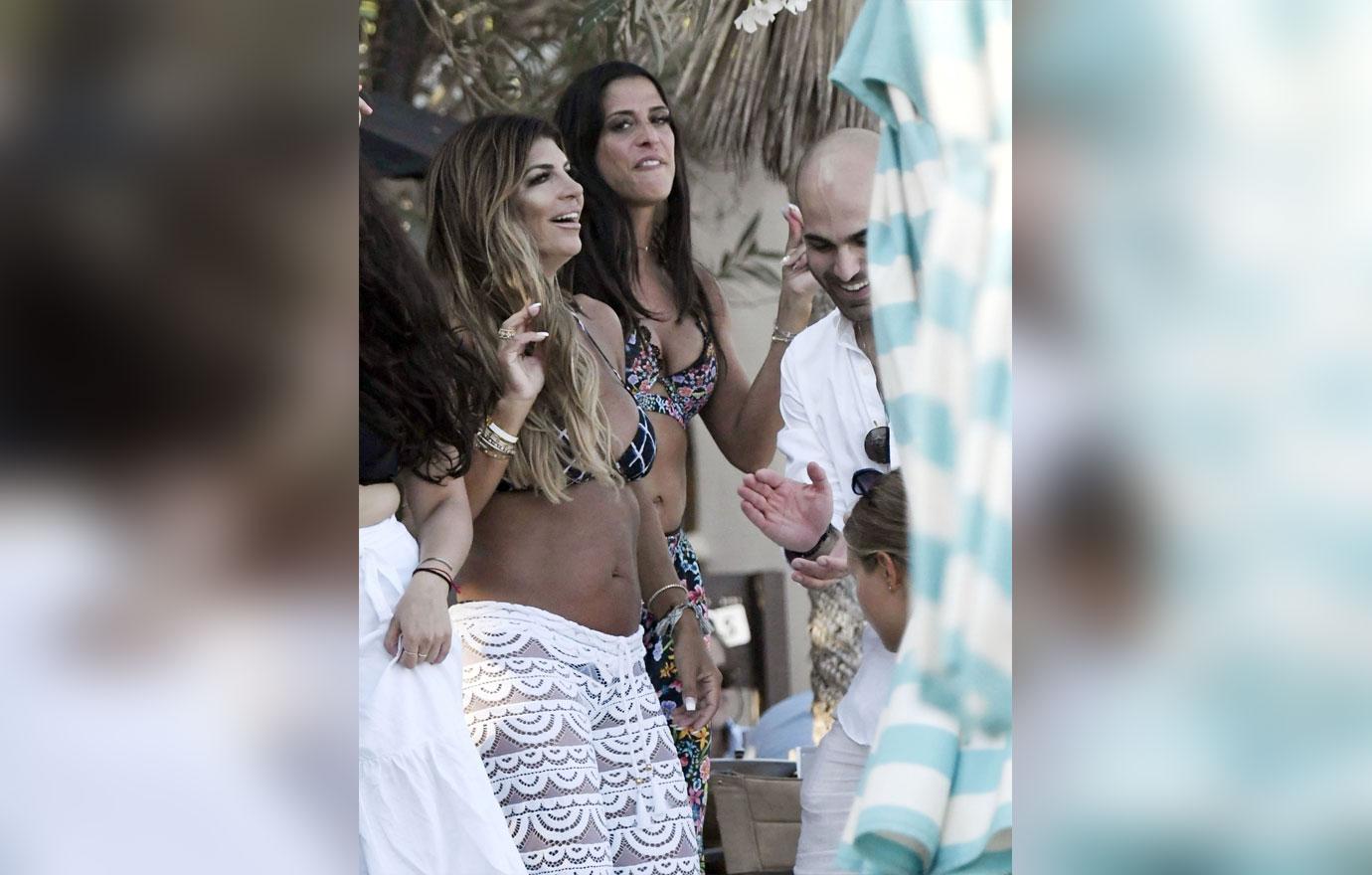 She looked hotter and happier than ever while flaunting her beach body and dance moves with her ladies.