Teresa Giudice Caught Again With Boy Toy Blake Schreck 4 Months After Miami Getaway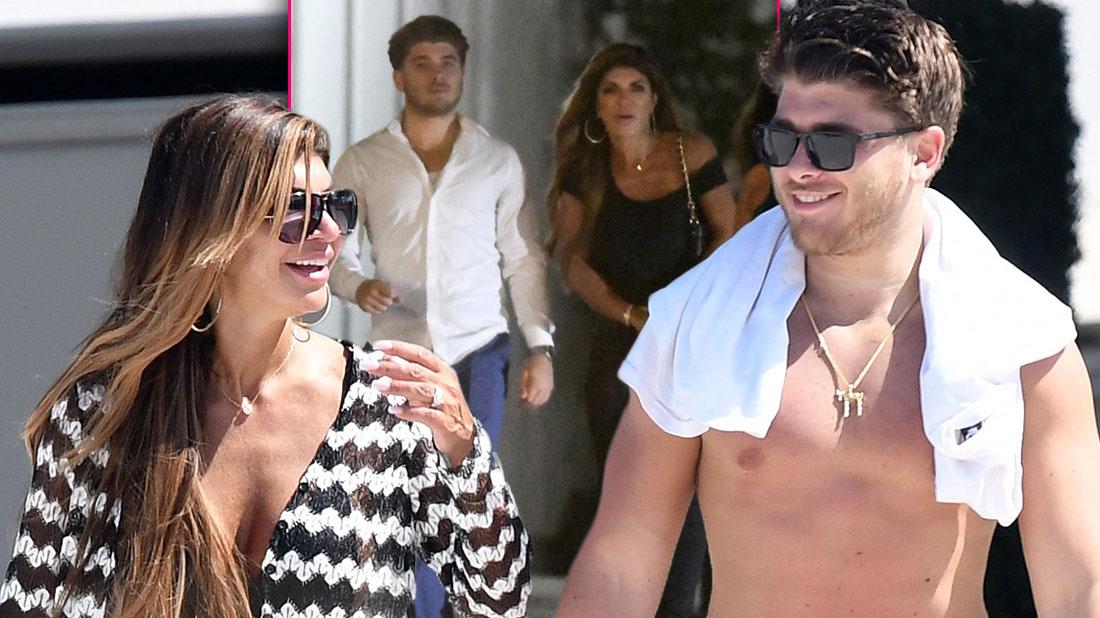 Teresa Giudice's shocking romance to boy toy Blake Schreck is still going strong as eyewitnesses spotted the two drinking together in New York City on Thursday night, RadarOnline.com learned.
On June 27, the Real Housewives of New Jersey star, 47, and the 26-year-old were spotted sipping cocktails at a rooftop bar in New York City, Us Weekly exclusively reported.
According to the outlet, Joe Giudice's wife was drinking red wine while Blake had a beer at R17 at Pier 17 in the city's Seaport District. The two "sat across from each other" and were spotted "giggling."
Article continues below advertisement
"They were laughing a lot together," the eyewitness said. "They looked very much like a couple on a date."
Teresa's date night with her much-younger man is a daring move, since her husband is in ICE custody as he awaits possible deportation.
According to the insiders, Teresa was enjoying her night out so much that she didn't want to go home! The reality star was more interested in watching Charli XCX perform on the roof.
However, Blake was "eager" to leave with the housewife, according to Us.
"When Teresa came out of the bathroom, she asked Blake if they could stay and he said, 'I already called the elevator. Let's get out of here,'" the source told the outlet.
In February, RadarOnline.com obtained exclusive photos of Teresa and her boy toy on a steamy secret getaway to Miami.
The reality star was still wearing her gigantic diamond wedding ring as photos obtained by RadarOnline.com showed Blake coming out of the reality star's rented Miami condo in the morning on February 18. The two also held hands during and after a charity event.
Article continues below advertisement
Meanwhile, RadarOnline.com reported that Joe, 49, is rotting in an ICE facility as he continues to delay his fate of being deported from the country. Pennsylvania court documents obtained by RadarOnline.com this month showed that Joe requested a one-month extension to file his opening brief to the Third Circuit Court.
Blake lives in Totowa, New Jersey, just nine miles away from the reality star's mansion. In a statement to Us, Teresa's lawyer, James J. Leonard Jr., claimed the two were just business partners.
"This is a working business relationship between two professionals. They are collectively working on a project that includes other individuals and have been for quite some time. It's 100 percent strictly business," the attorney said.