Close Call: Teresa Giudice Narrowly Avoids Fatal Shooting Tragedy At California Food Festival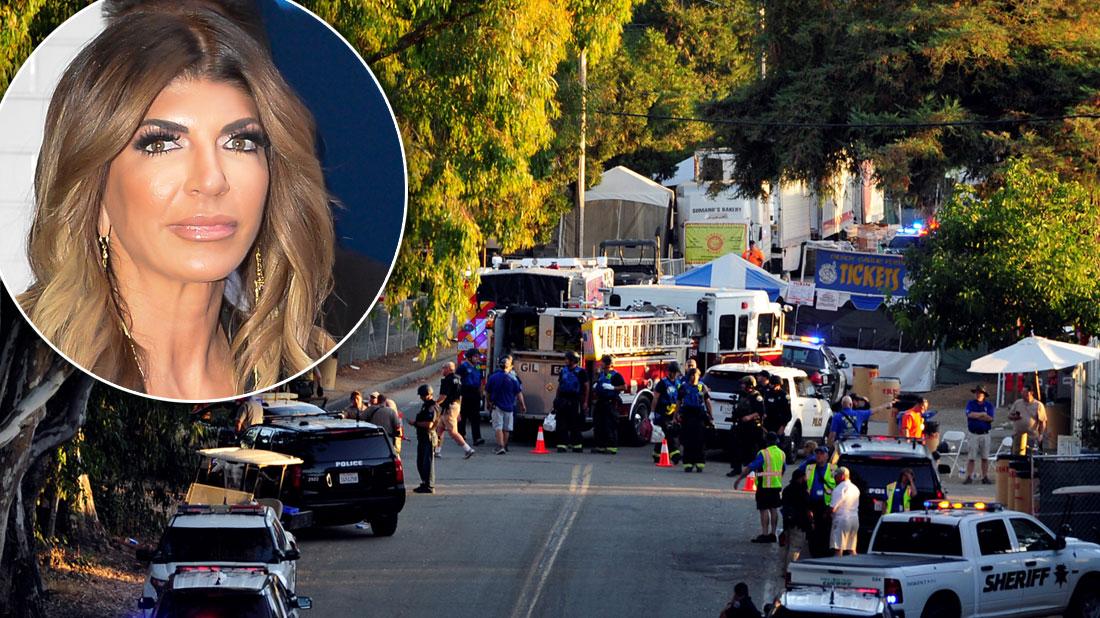 Teresa Giudice was enjoying her weekend in California just hours before tragedy struck, RadarOnline.com has learned.
This Sunday, July 28, a man opened fire at the Gilroy Garlic Festival, killing three and injuring at least 15 attendees.
The Real Housewives of New Jersey star, 47, was among the foodies who attended the event, and after learning of the senseless crime, she voiced her sadness on social media.
Article continues below advertisement
"I'm truly heartbroken hearing the events that have taken place at the Gilroy Garlic Festival in Gilroy, CA. I was at the festival yesterday with wonderful staff, volunteers and many many families & I'm flooded with thoughts of them now as they navigate this tragic situation," she wrote on Instagram. "Prayers and love to the community of Gilroy tonight."
According to reports, the shooter was a white male dressed in a military-style uniform.
At around 5:41 p.m. he entered Gilroy's Christmas Hill Park, where the three-day food fest was being held, and began shooting, seemingly randomly, for over 30 seconds.
NBC reported a suspect was shot and killed. No further details have been revealed.
Fortunately for Teresa, she was back home in New Jersey by yesterday afternoon. She posted photos from the Jersey Shore with her brother Joe Gorga, father Giacinto Gorga, and other friends.