Subway Pervert Jared Fogle's Prison Love Letters Exposed!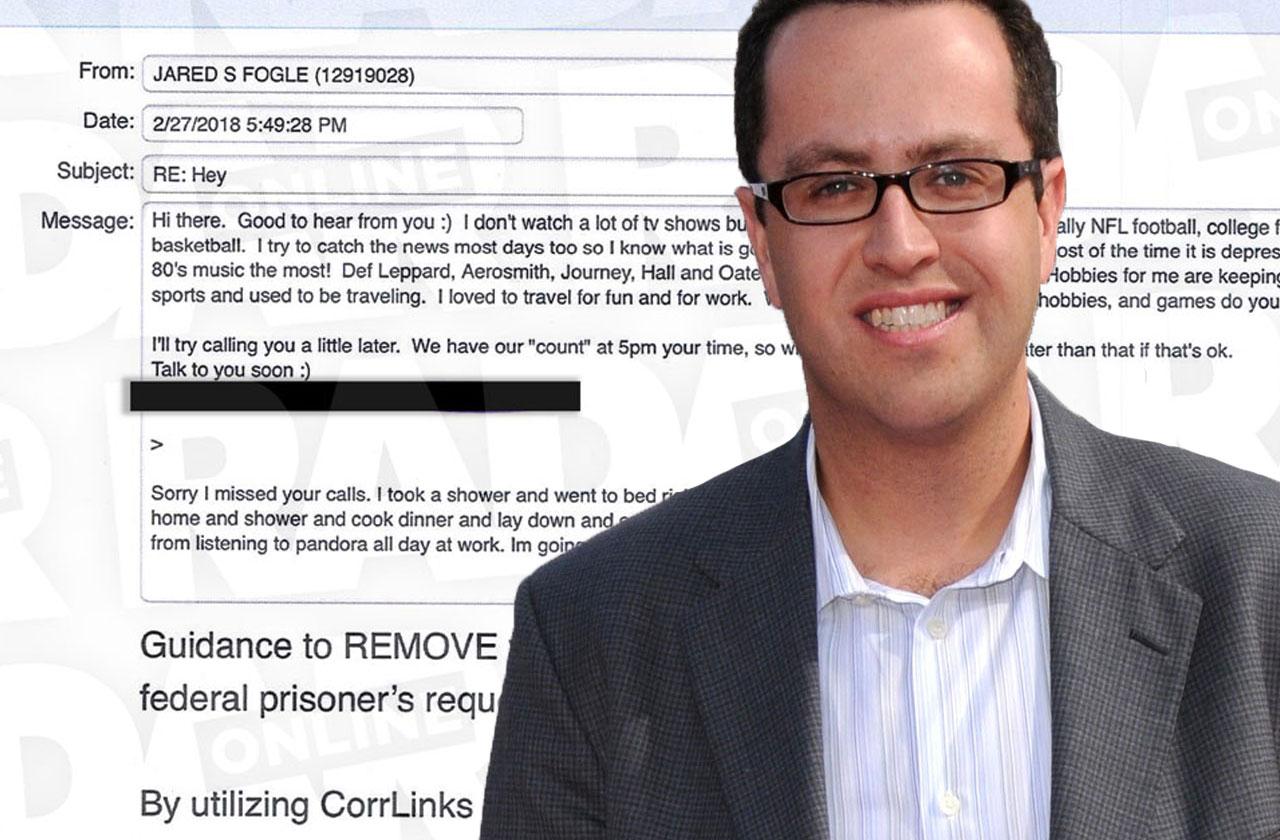 Subway sandwich sex fiend Jared Fogle is continuing his pervy ways with a pen pal from behind bars — and RadarOnline.com has the twisted notes to prove it! A woman who corresponds with the convicted child molester has exclusively shared a sleazy series of sexually explicit exchanges, each one laced through and through with the sick pitchman's X-rated requests and fantasies. Click Radar's gallery to find out more.
Article continues below advertisement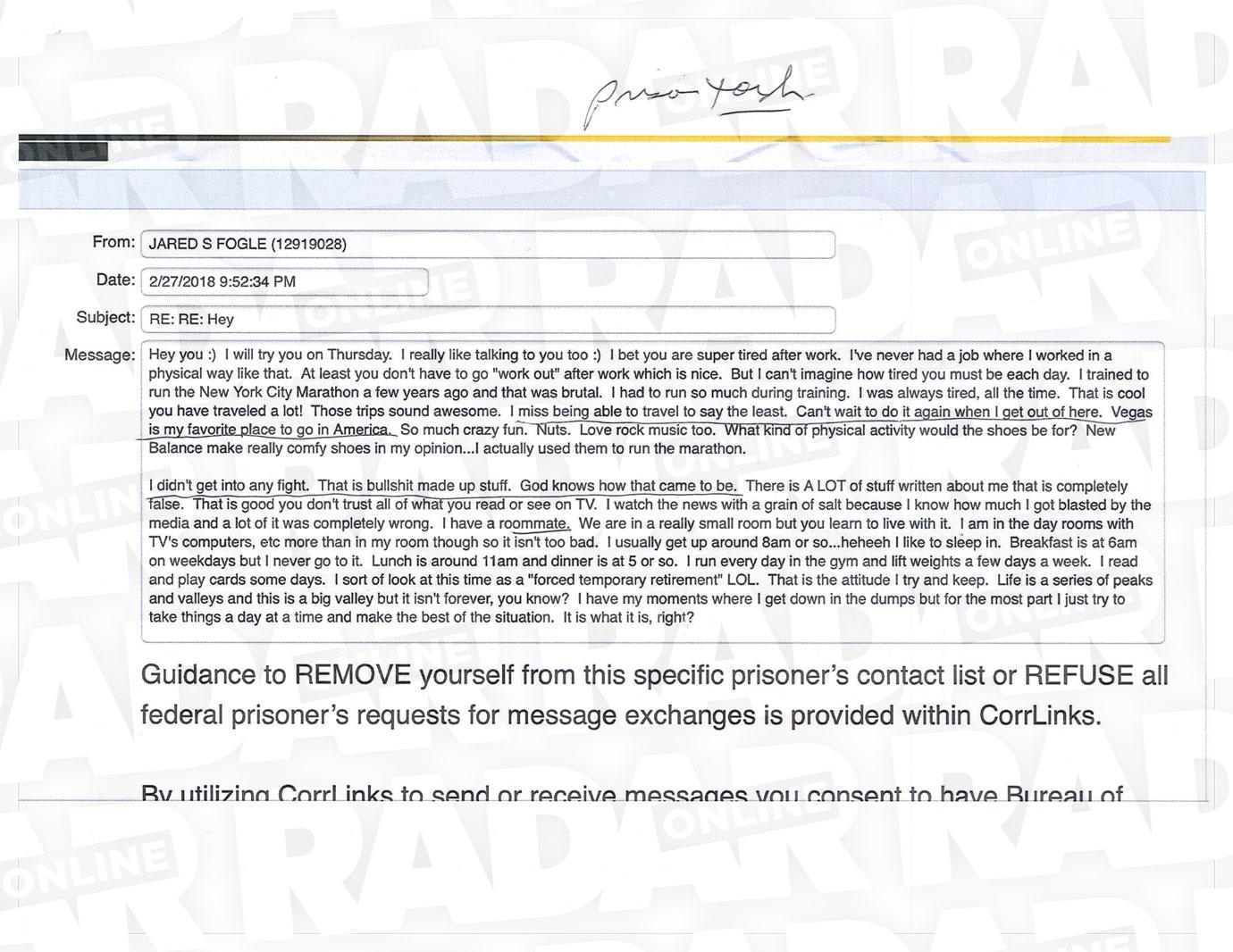 The 40-year-old perverted pedophile — who's serving up to 15 years in the Federal Correctional Institution in Englewood, Colo.— has been caught begging for erotic messages and whining that prison officials won't allow him to receive sexy photos! "Boobs are my favorite thing, you know?" the sicko sex maniac wrote.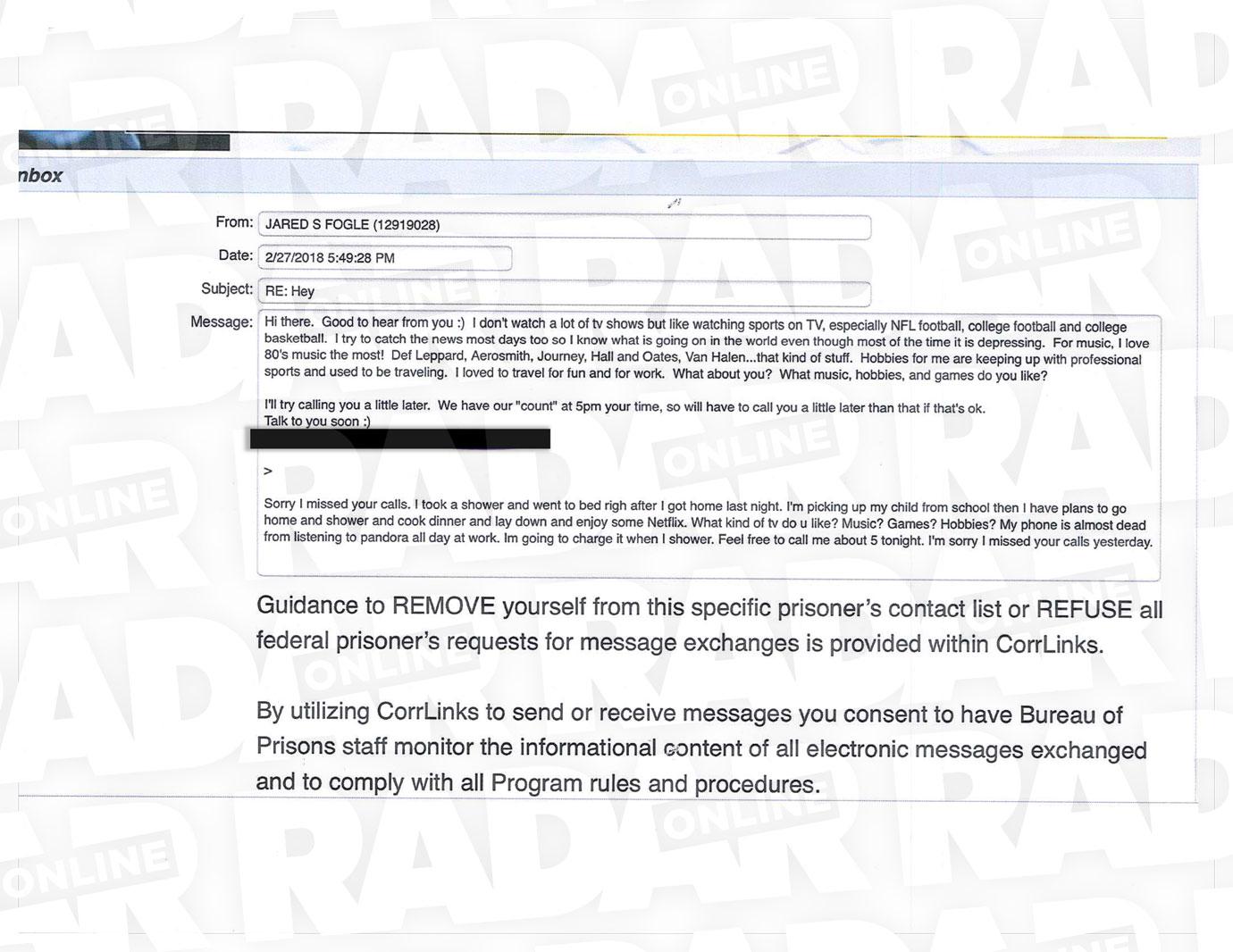 But in prison correspondence, he complained, "You can't show boobs or p**** or anything like that. You know, I mean, but other than that it's pretty much whatever."
Article continues below advertisement
He also asks the woman to offer explicit descriptions of her relationship with a female friend. "Was she masturbating today?" the creep disturbingly inquired.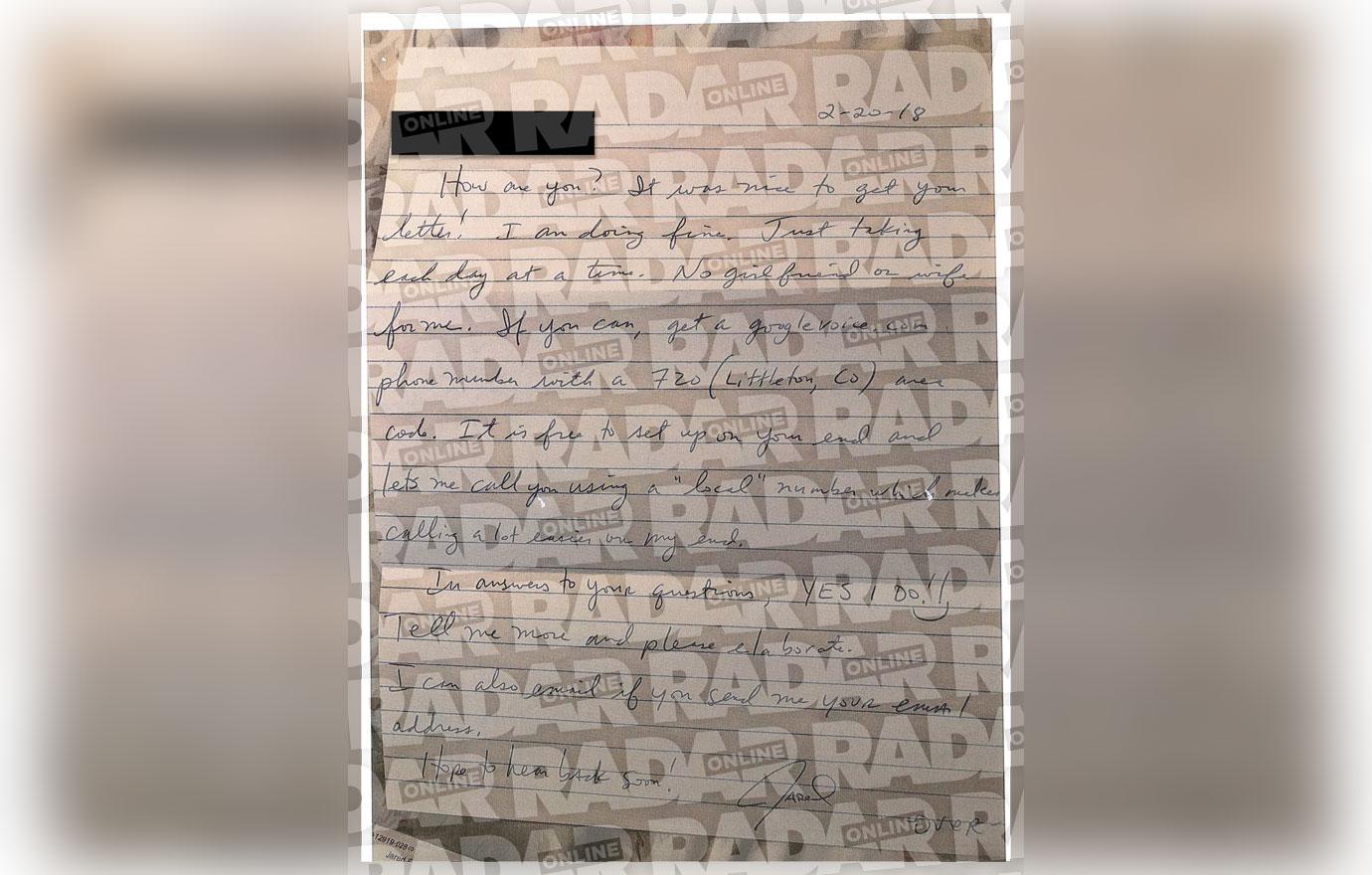 The X-rated correspondence comes just a month after the disgraced TV pitchman filed a motion in federal court, begging to withdraw his 2015 guilty plea because he believes he was illegally charged when he traveled across state lines to have sex with a minor.
Article continues below advertisement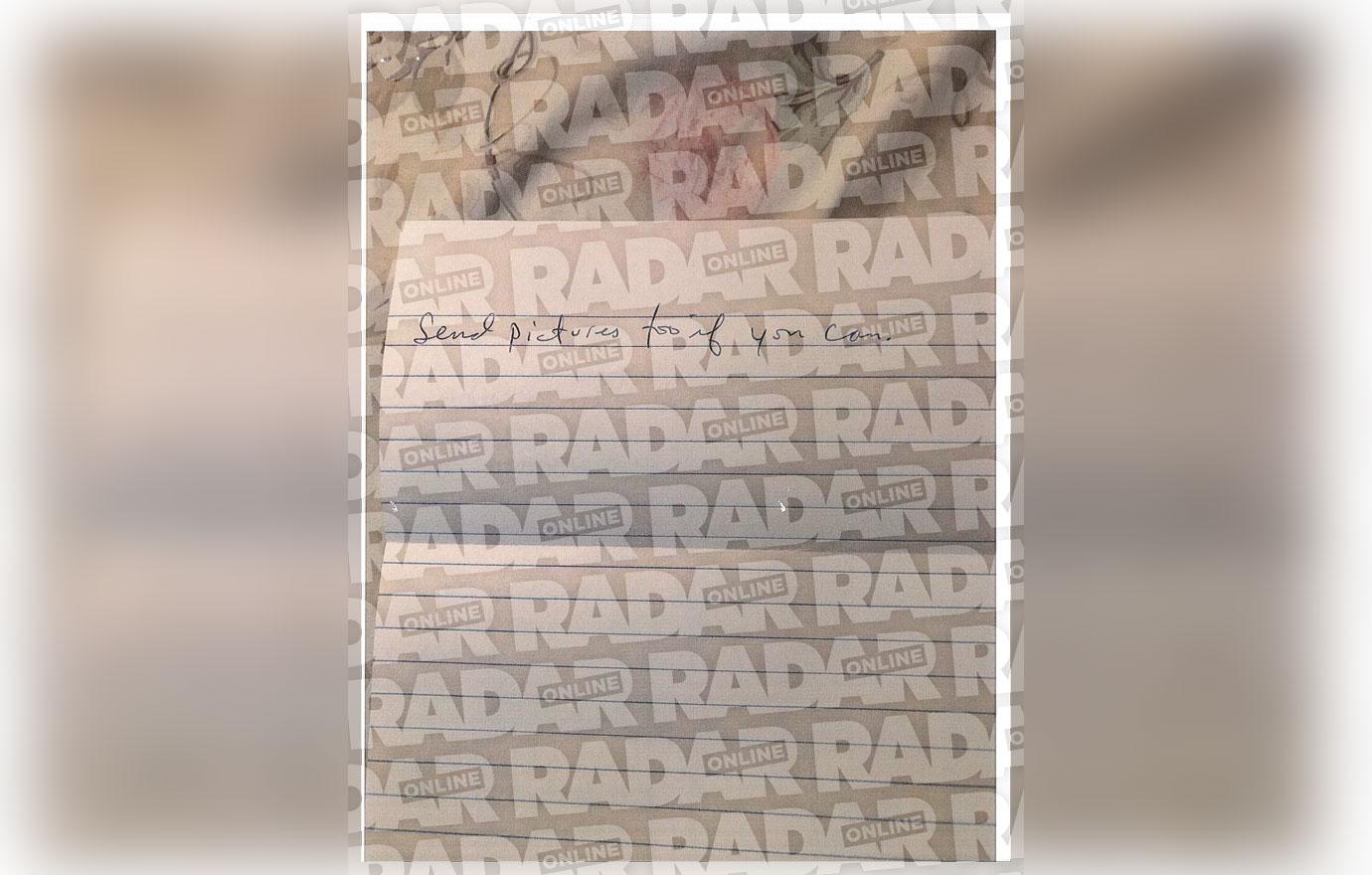 Bizarrely, Fogle complains his charges of interstate correspondence with minors should be thrown out because he was traveling "as a Media Spokesperson for Subway" — not to contact his underage victims.
Fogle also tried to paint himself as a prison tough guy — not a pathetic pedophile targeted by other inmates. He insists that reports of a January 2016 beat-down from another inmate were baloney.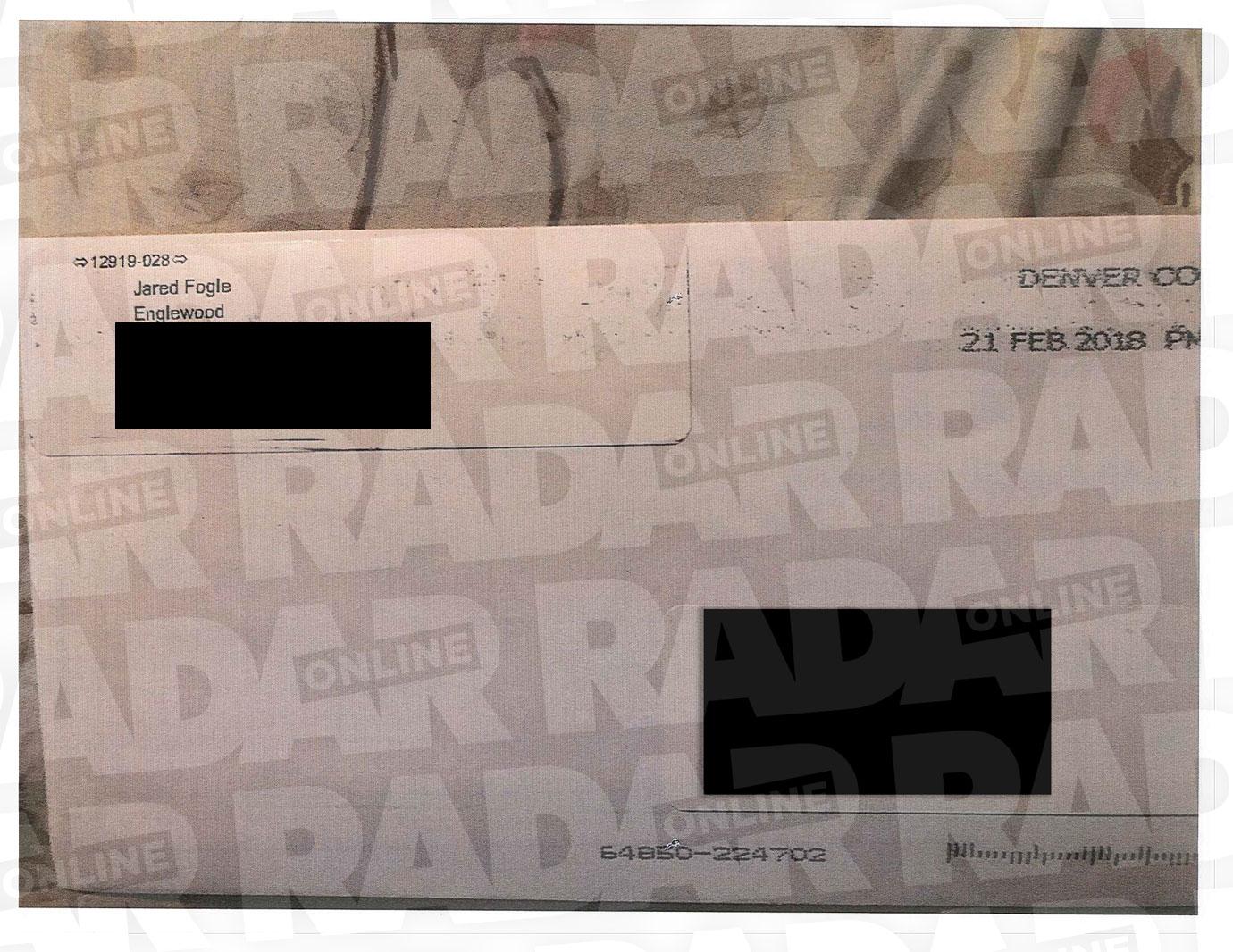 "I didn't get into any fight," he wrote. "That is bull — made up stuff…There is a lot of stuff written about me that is completely false." Not satisfied with getting his jollies through correspondence, jerky Jared propositioned his pen pal for group sex: "We could have a little, uh, threesome relationship…which would be wonderful."
We pay for juicy info! Do you have a story for RadarOnline.com? Email us at tips@radaronline.com, or call us at 800-344-9598 any time, day or night.