Howard, Elton, Sharon & More! Simon Cowell's Top Nastiest Feuds Exposed On His 60th Birthday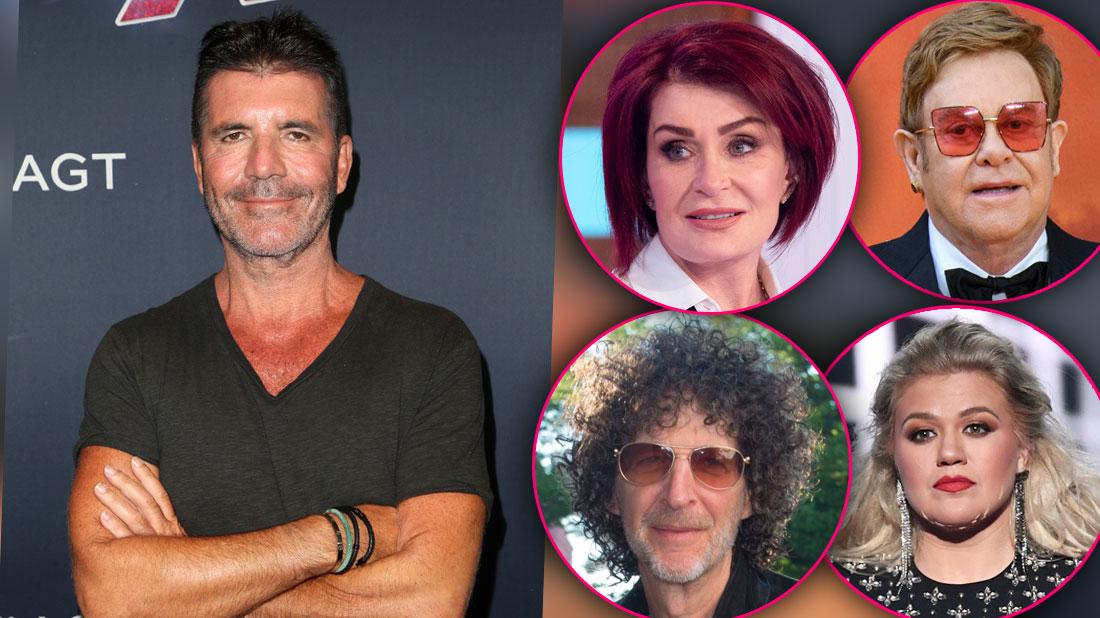 Simon Cowell turns 60 on Monday, October 7, but don't expect a high turnout at his party!
As RadarOnline.com readers know, the snarky reality show judge and producer has fostered a laundry list of feuds with some of Hollywood's biggest names.
One of his most explosive recent feuds, with former X Factor host Sharon Osbourne.
In March, Osbourne, 66, claimed Cowell kicked her off the British version of the popular reality competition for allegedly being too old.
Article continues below advertisement
Appearing on The Talk, the English star revealed that she turned down the opportunity to be a judge on The Masked Singer because she was signed on to do another show at the time.
"I was signed to go to England, and then Simon Cowell changed his mind and thought I was too old," Osbourne, said. "Simon goes, 'She's old. We need somebody young,'" she added, not clarifying how she learned of the claims.
The star — who recently admitted she thinks she suffers from Tourette's syndrome — then went on to bash Cowell for his alleged dismissal of her.
So if you want young, fire yourself and get rid of those man t*ts," she said.
But in an interview with The Mirror on Friday, Cowell cleared the air, saying the two had buried the hatchet – and not in each other's backs!
"I phoned her up the other day and said "Look, I'll be honest with you, how could I criticize you for being mouthy when it's the reason I hired you in the first place," he told the paper. "Sharon gets a bit carried away but deep down she's got real affection for the shows.
"There's absolutely no bad blood at all and I like I said, when people think I'm annoyed with her, I'm not! She's a good friend and always will be."
But Cowell has discovered that good friends are hard to find. Take a look back at some of Simon's biggest feuds in this RadarOnline.com gallery.
Howard Stern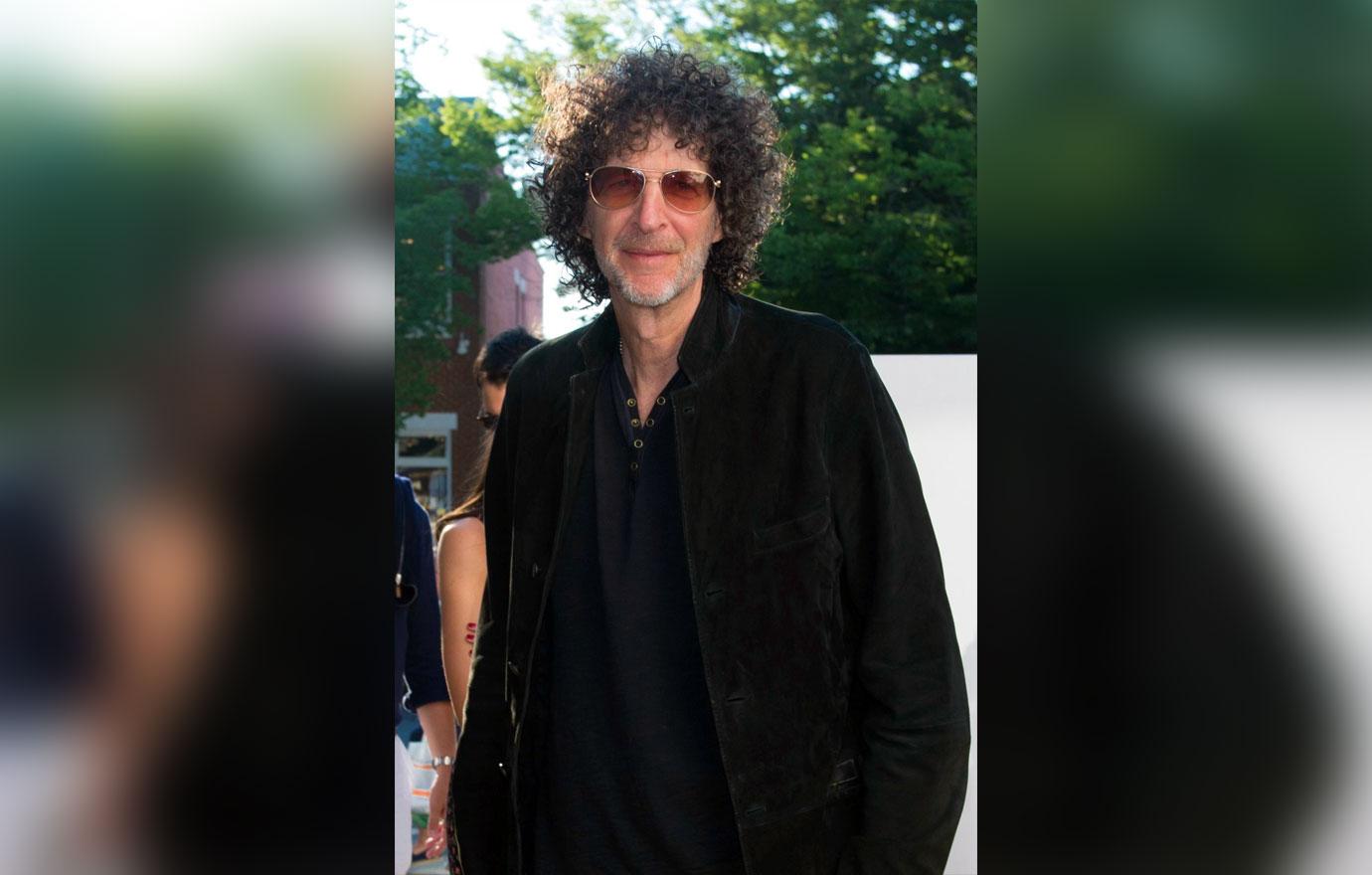 The one person you may not want to tick off the most is Howard Stern, who can decimate you with his words, and is known not to hold back.
Alas, Cowell did just that, with the bad blood stemming from the 2015 Sony email hack, when Cowell was accused of encouraging executives to fire Stern from America's Got Talent and hire him to take his place.
Four years later, the shock jock still holds a grudge.
"Personally, I would I love to see Simon Cowell f***ing suck one up his a**." Stern sneered in August. "…In other words, would I love to see him fall flat on his face."
Stern was a judge on AGT from 2011 to 2015. That year, Cowell took over as judge, and still fills the role to this day.
"What a d**chebag. He is the d**chiest guy on the planet," Stern said of Cowell.
Article continues below advertisement
 Mel B
Cowell has bickered often with the former Spice Girl, but seemed to cross the line in August 2017, when Simon went after Mel B while giving feedback to a magician.
"I kind of imagine this would be like Mel B's wedding night," Simon began. "A lot of anticipation, not much promise or delivery." Mel B responded by throwing a cup of water on him and walked off. At the time, she was undergoing divorce proceedings with her estranged husband.
"He should know if you say something inappropriate he's gonna, like, get stuff thrown at him. In a friendly way. I made sure there was no ice in it this time," Mel B explained to Variety. "I told him he was an a**hole and that was it, and he goes, 'Oh, whatever.'"
But there is speculation the fight may have been staged.
Article continues below advertisement
Kelly Clarkson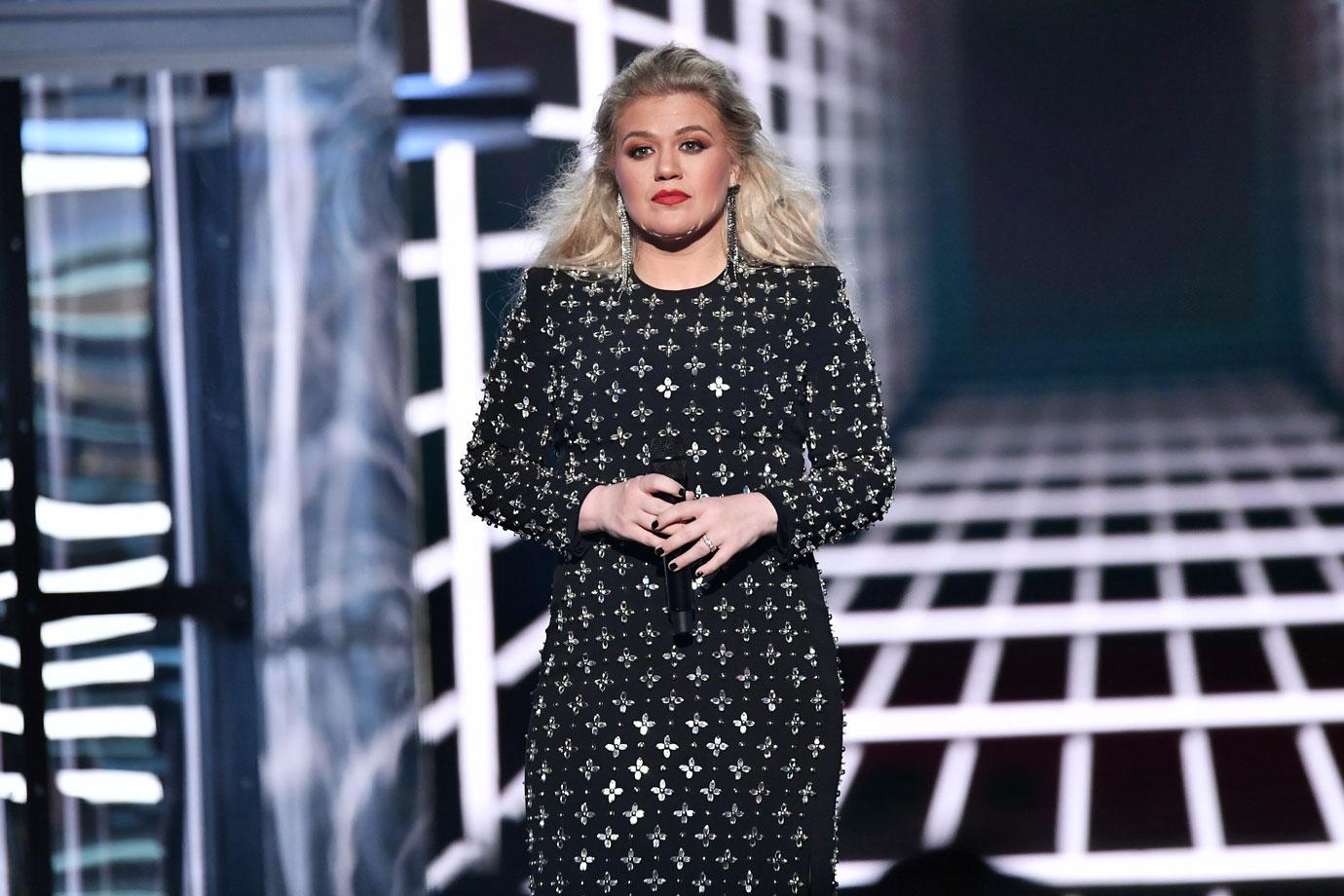 Inaugural American Idol winner Kelly Clarkson earned Cowell's ire when she passed up the chance to be a judge on the show that made her a star, and instead took a job with direct competition The Voice.
Cowell may have felt betrayed, but the two cleared the air on a recent episode of her new talk show The Kelly Clarkson Show.
Article continues below advertisement
Andrew Silverman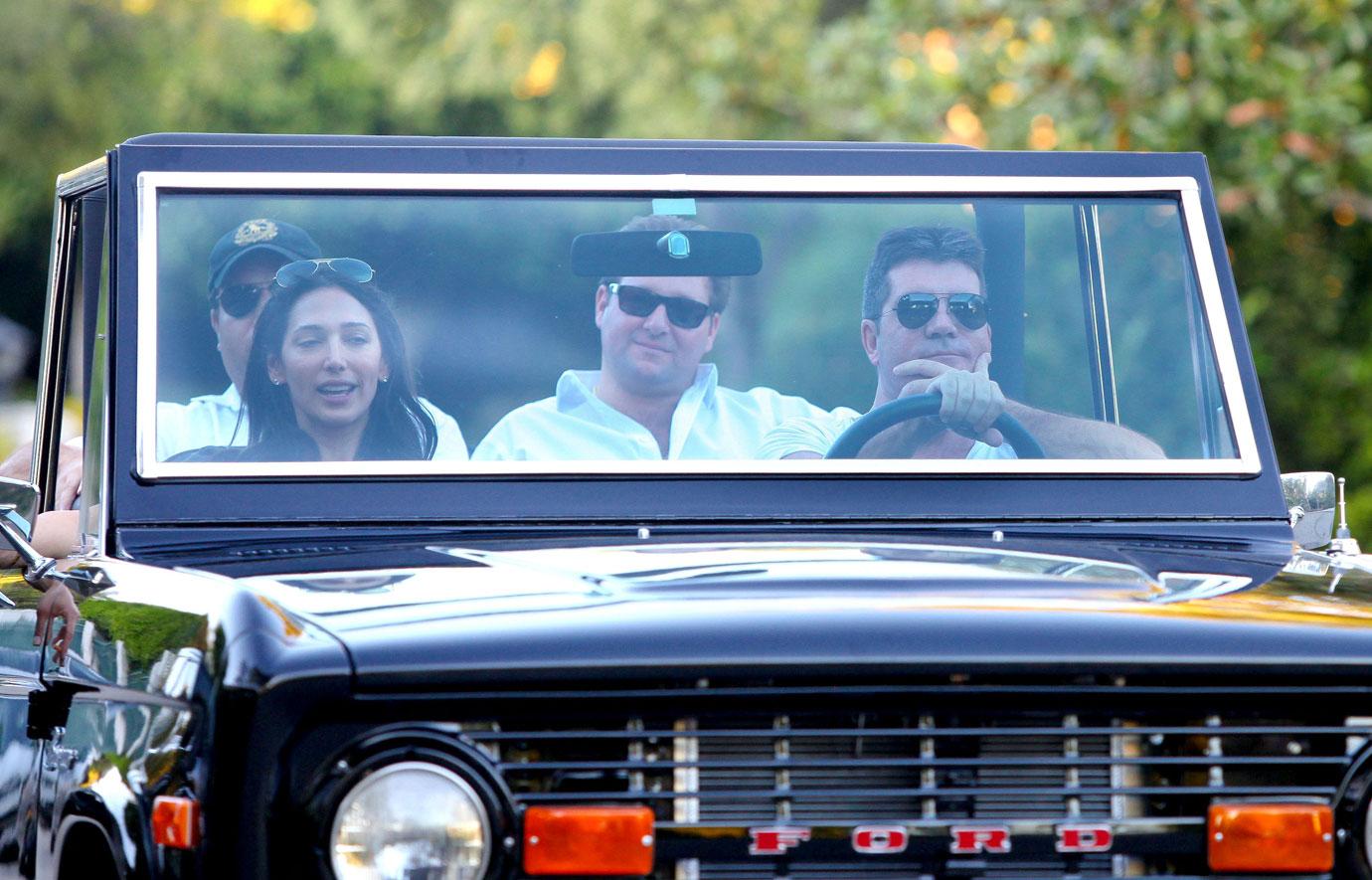 Cowell and girlfriend Lauren Silverman welcomed their son Eric — named after Simon's father — on February 14, 2014. The problem was, when she became pregnant, she was still married to real estate mogul Andrew. The unexpected pregnancy forced the cheating couple to reveal their affair, which had apparently been going on for years.
Soon after the pregnancy revelation, Andrew filed for an at-fault divorce, citing adultery as the main reason.
Article continues below advertisement
Elton John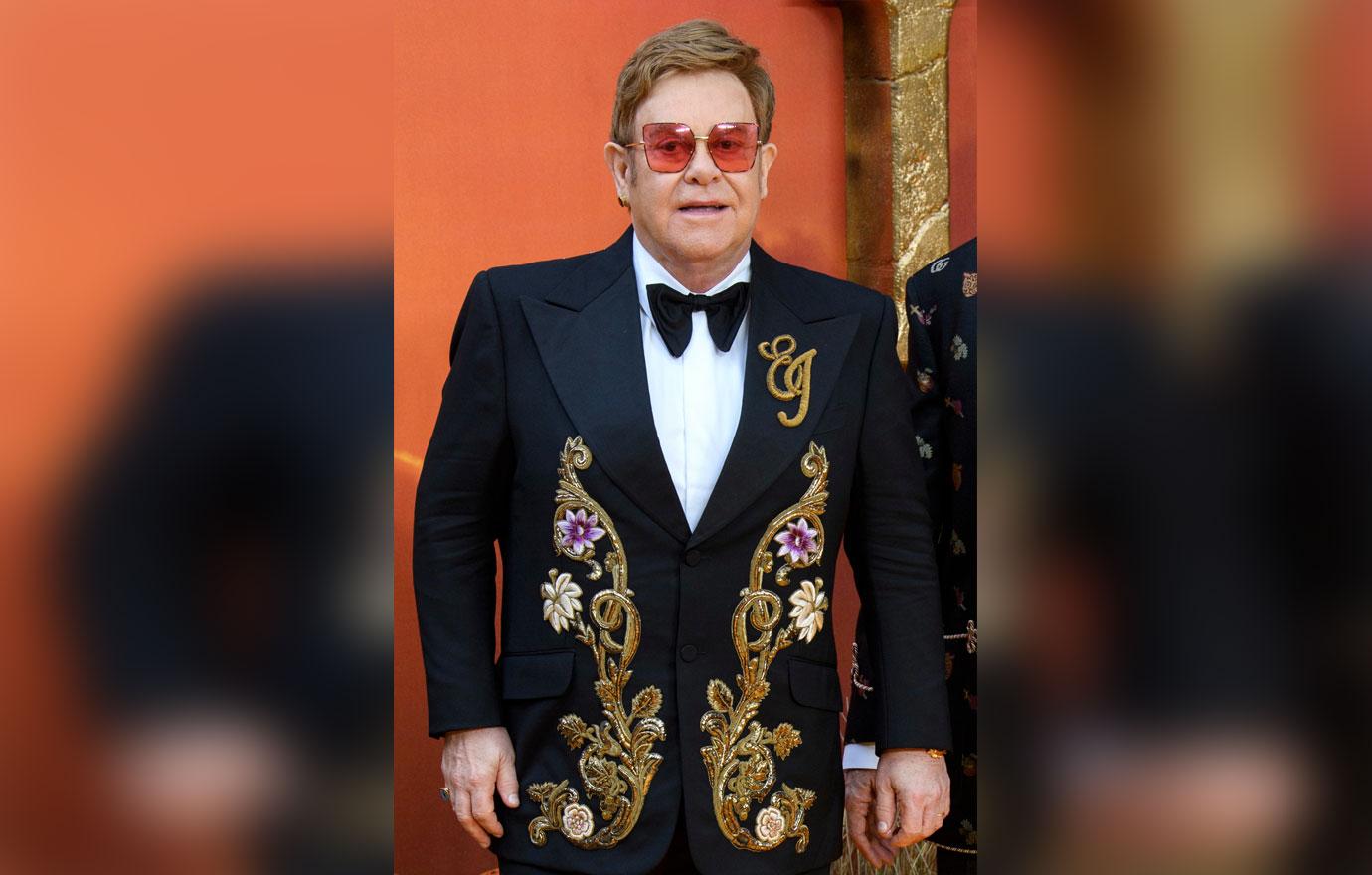 In February 2011, Sir Elton John slammed Cowell and his musical reality show, claiming that they have "killed talent" and the state of British pop music was "Just awful."
Cowell clapped back at the multi-million dollar musical icon during an interview with Piers Morgan.
"Well, look. This is somebody who charges what - a million dollars a private gig? Two million dollars, you know?"
"I don't know whether he's concerned about himself - maybe it is. But they always bleat on that we're not giving other people a chance. "And I always want to say to them, 'I tell you what, you just made a million dollars off your last private gig. Go and give it to a bunch of young musicians you care about, put them in the studio. Go and nurture them. Go and spend some time looking after them. Then I'll buy your argument."
Article continues below advertisement
Ryan Seacrest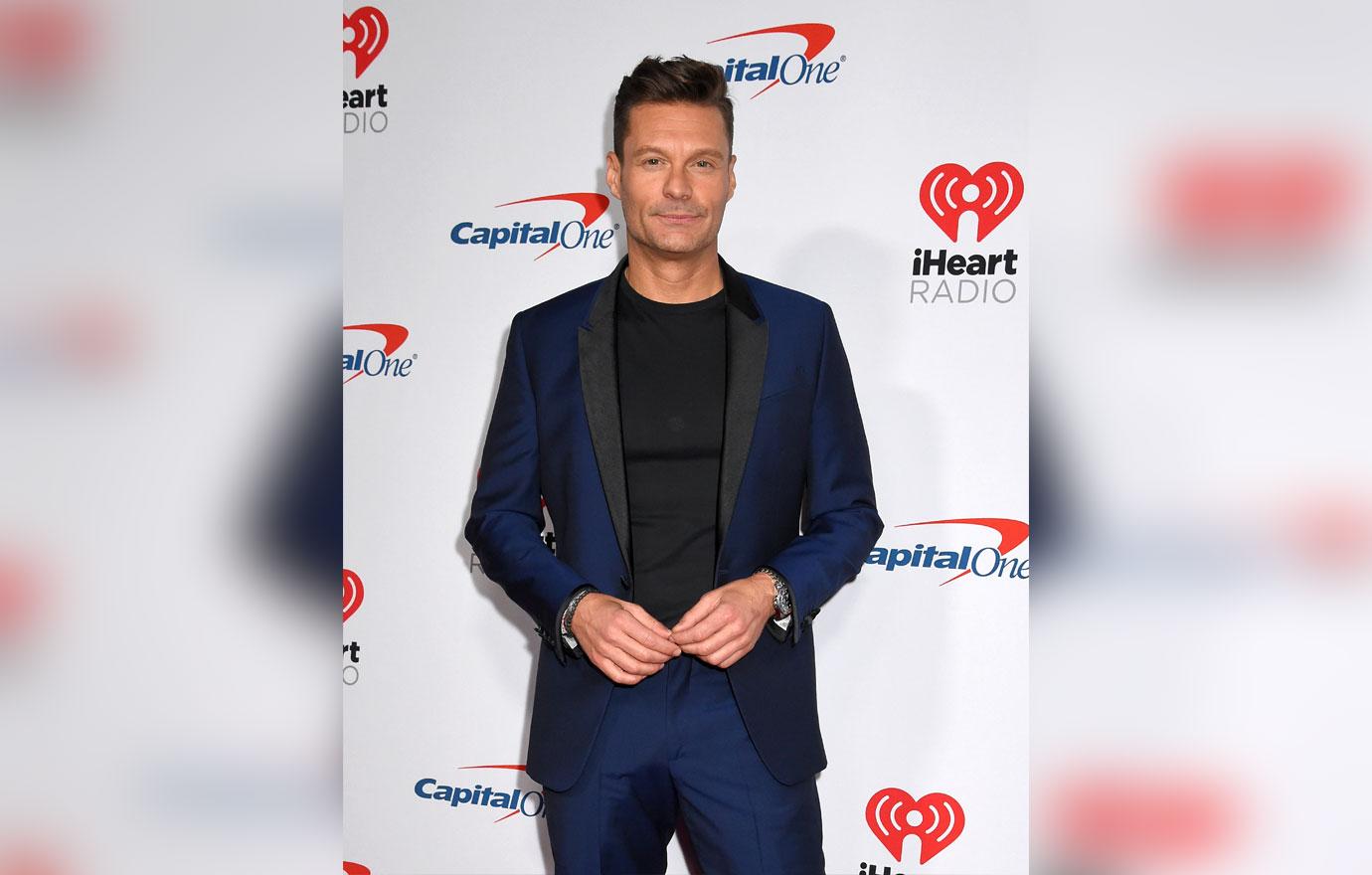 Cowell may have left American Idol, but he never stopped taking little shots at frenemy Ryan Seacrest. And in a 2016 interview, Cowell called America's Got Talent host Nick Cannon simply a better man.
""f you're judging them based upon sincerity, Ryan is about a two, while Nick is a nine-and-a-half," Cowell told the News' TV Editor, Don Kaplan in 2011.
Article continues below advertisement
Demi Lovato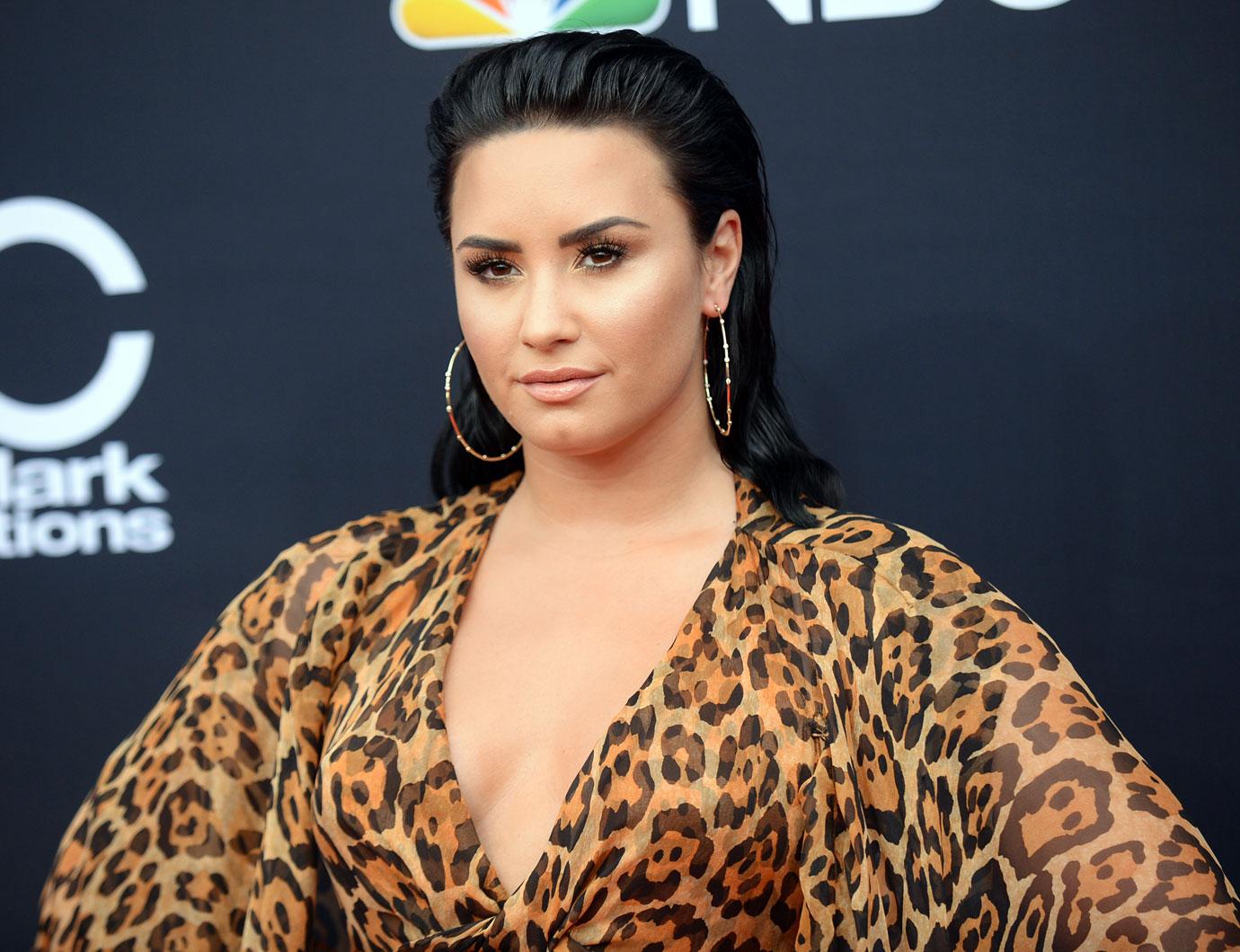 The two had their fair share of fights and arguments during Demi Lovato's judge and mentor period on The X Factor in 2012. "He gets on my nerves," Lovato told Extra. "I don't care how many records you've sold, I'm going to tell you want I think, if you're going to bite my head off."