It's All Good! Kelly Reunites With Simon, Paula & Randy On 'The Kelly Clarkson Show' After Diss
Kelly Clarkson put all animosity behind to reunite with former American Idol judges Simon Cowell, Paula Abdul, and Randy Jackson on her new talk show, The Kelly Clarkson Show.
During their talk, Abdul, 57, Cowell, 59, and Jackson, 57, all gushed about Clarkson's participation on the show, her melodic voice, and her final performance 17 years ago.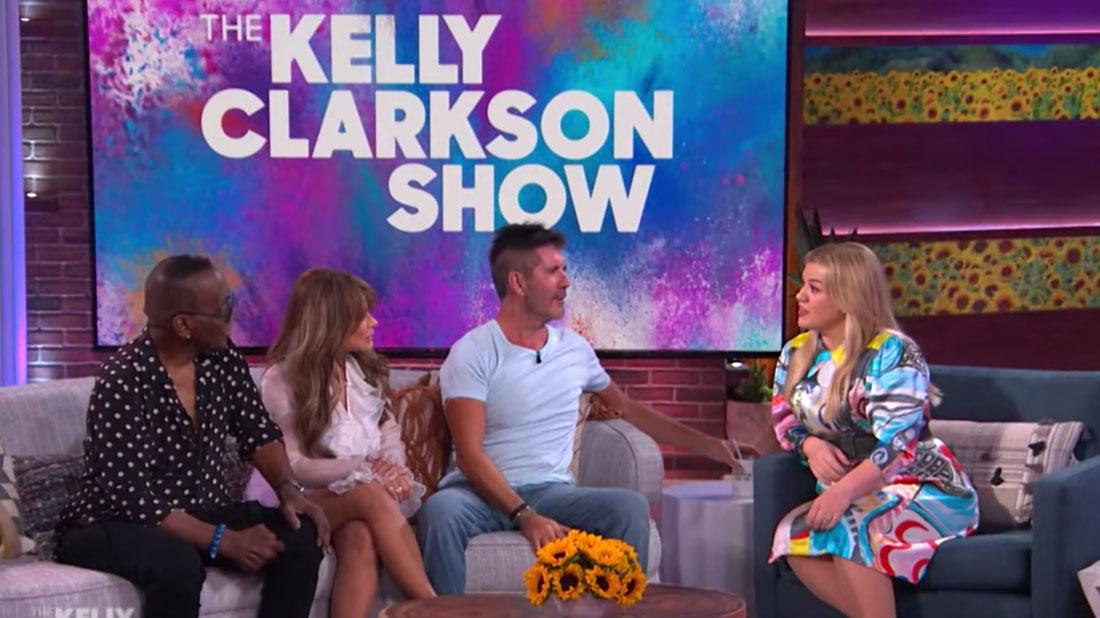 Abdul called her presence on the series a "game changer," with Jackson admitting that after hearing her sing her last song, all three of them "knew," the show would work, and she would become a star.
Article continues below advertisement
The three judges then recalled Clarkson's audition, and the second they realized the show had blown up.
"We literally started from the bottom and now we're here," said Jackson, referencing Drake's song, "Started From The Bottom." Gaining claps from the audience, he added that the first time he heard Clarkson sing, he knew she was going to win.
The former judges' sweet comments about Clarkson, 37, come after the "Because of You" singer dissed American Idol and jumped on as a judge for The Voice.
"I gave them 15 years," she said on The Ellen DeGeneres Show in 2017. "I was there every season."
Clarkson added that she was always involved with The Voice because her husband, Brandon Blackstock, manages Blake Shelton.
"The first three years of my career was me just paying for winning a talent show," Clarkson told USA Today earlier this month. "I got real bitter. I was just looking for anyone to talk to who knew what I was going through. And that's why I like to do that for artists on The Voice. It's actually healed that bitterness I used to carry, being able to be that for somebody else."
RadarOnline.com readers know Clarkson won the inaugural season of American Idol in 2002. The show gained instant success and is currently on its 17th season. Though it was previously run by Fox, it is now under ABC and the 2019 celebrity judges are Katy Perry, Luke Bryan, and Lionel Richie.
Cowell is now a judge on America's Got Talent but said on Clarkson's talk show that his biggest dream is to make another show with Abdul and Jackson.