EXPOSED! Top 10 Most Gruesome Shark Attacks — Savaged Organs, Missing Limbs & Worse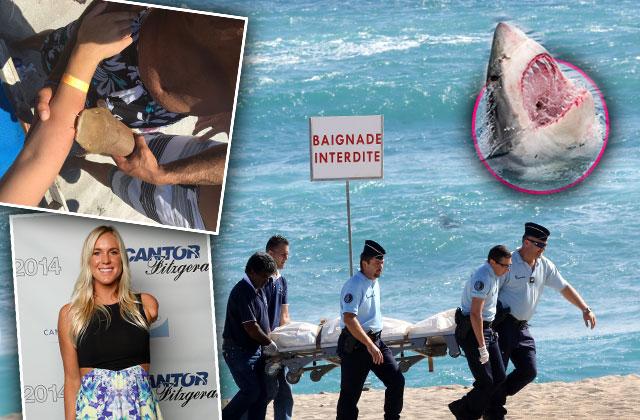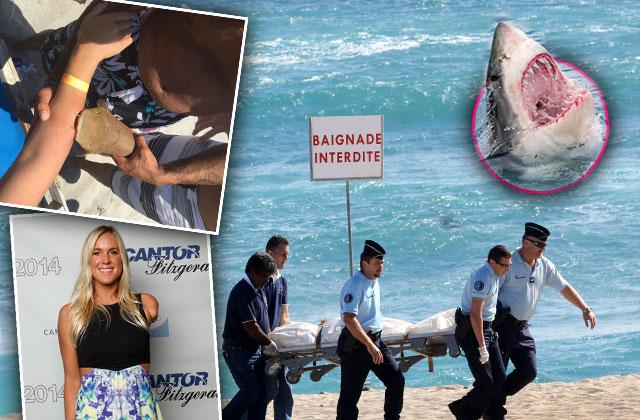 In the blink of an eye, summer fun can turn deadly when a shark attacks! Take a look through the most gruesome incidents of all time in RadarOnline.com's top ten gallery.
Article continues below advertisement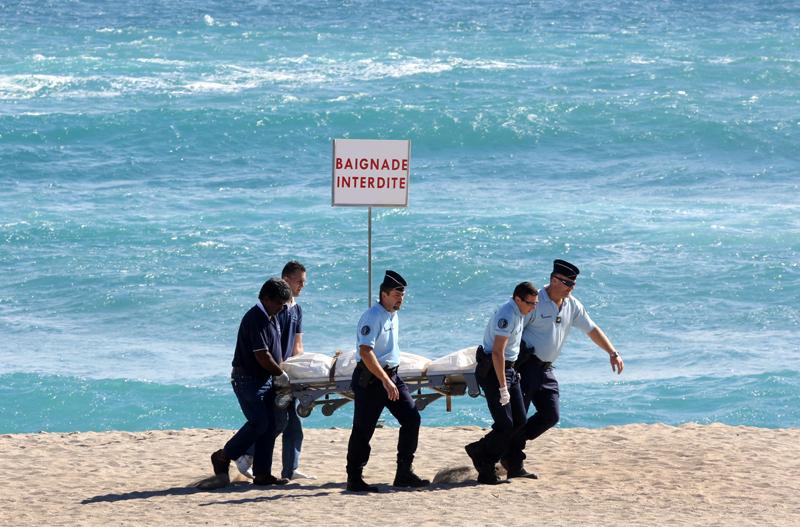 Great White Sharks Up Close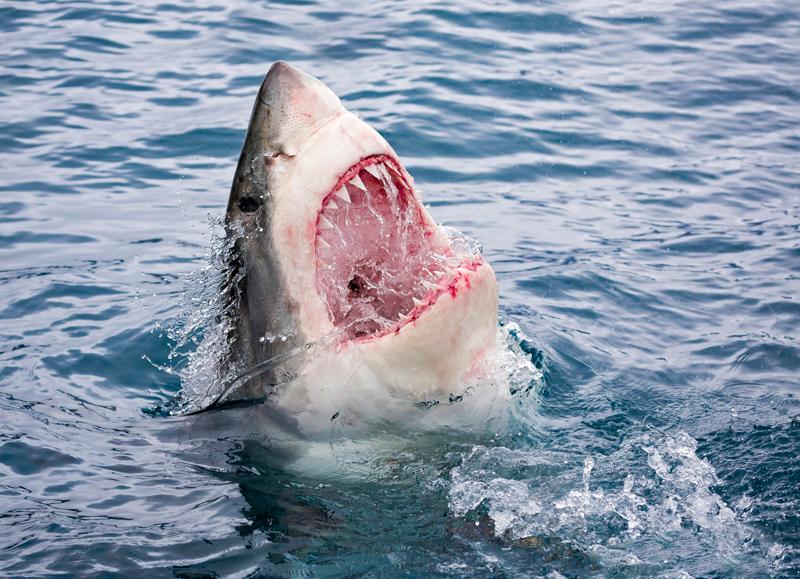 In 2016, a shark off the coast of Queensland, Australia, attacked a 31-year-old spear fisherman. The man survived the near-fatal attack but only because he punched the shark until it swam away. The coast guard spotted the severely injured fisherman not long after the incident.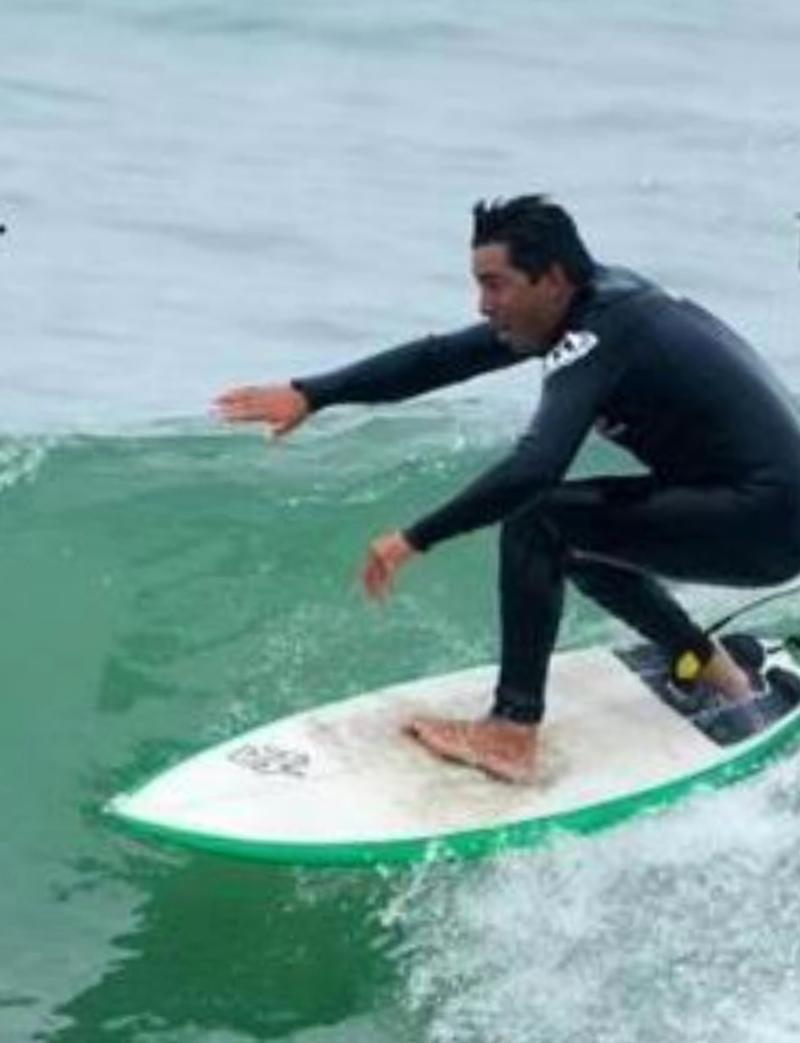 Francisco Javier Solorio Jr., 39, was surfing at a Santa Barbara beach when he came face-to-face with a hungry great white shark in 2012. The surfer died after a shark bit him on the torso. After looking at bite marks on Solorio's surfboard, experts estimated that the beast was 16-feet long! Despite first responders' efforts, he was pronounced dead at the scene.
Annual Charity Day Hosted By Cantor Fitzgerald And BGC – Cantor Fitzgerald Office – Arrivals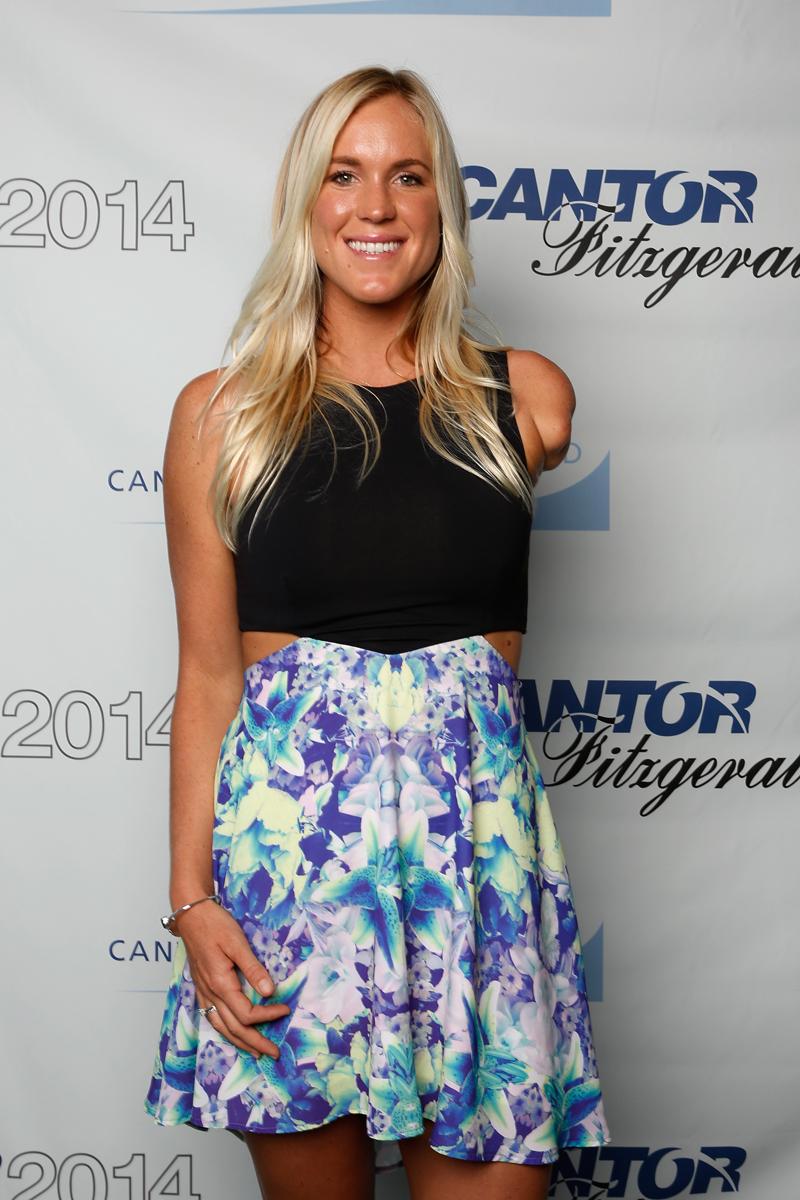 Exactly two years to the day before, 19-year-old Lucas Ransom was attacked and killed by a shark on that very same Santa Barbara beach! The college student bled to death after an estimated 20-foot long shark mauled his leg.
Article continues below advertisement
The usual Labor Day weekend crowds did not materialize at Avila Beach. The water was closed after a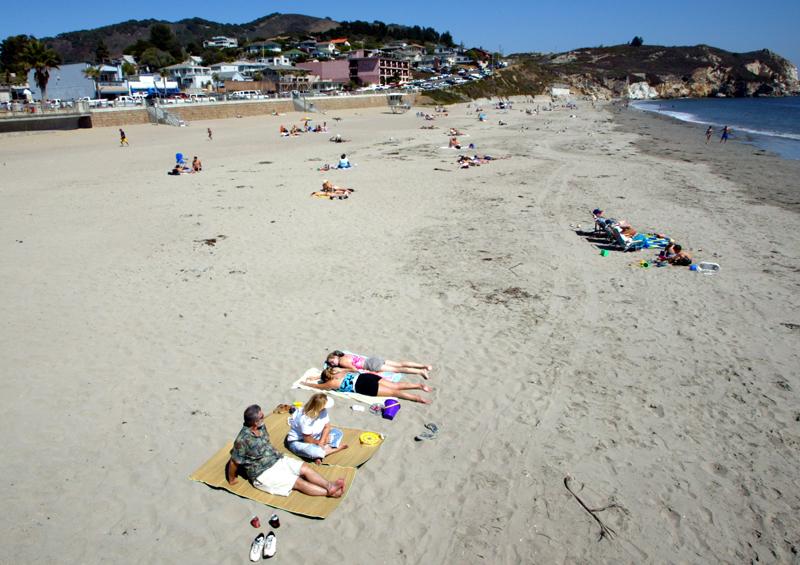 Deborah Blanche Franzman, 50, died after a vicious shark attack on Aug. 21, 2003. The sociology professor was swimming at Avila Beach, California when she was unexpectedly maimed. Her injuries were so severe that she was killed almost immediately. Robert Lea, an expert for the California Department of Fish and Game told the Los Angeles Times that the shark had cut her femoral artery and vein during the attack. Experts also suggest that the shark mistook her for a seal because of the wetsuit she was wearing.
Article continues below advertisement
Great White Shark. Carcharodon Carcharias. Vulnerable. Iucn. Guadalupe Island. Mexico. Pacific Ocean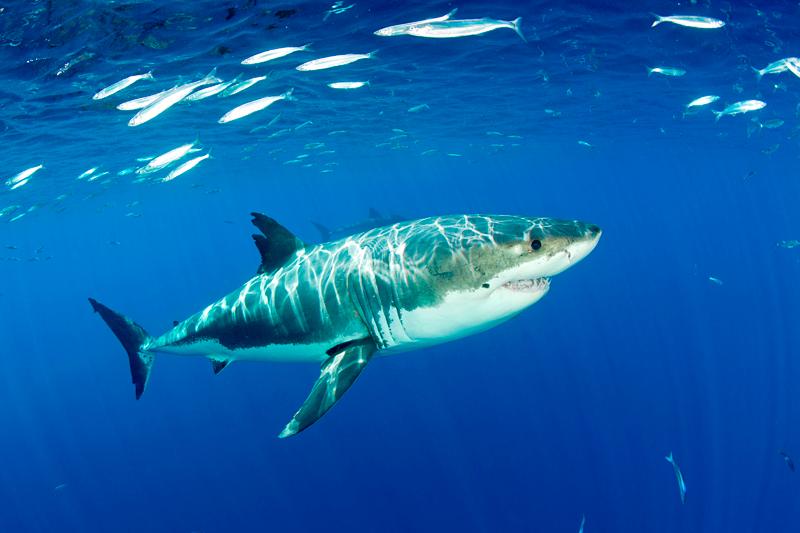 Triathlon athlete Dave Martin, 66, went for an early morning swim with his training group in Solana Beach, California. Unfortunately the routine swim turned deadly after a shark swam up under Martin and quickly lifted him up in the air with both legs in its jaws. "They saw him come up out of the water, scream 'shark,' flail his arms and go back under," Rob Hill, a witness told NBC at the time. Despite medical efforts, he was pronounced dead less than an hour after the attack.
Article continues below advertisement
TO GO WITH AFP STORY, USA-SEA-ANIMALS-TO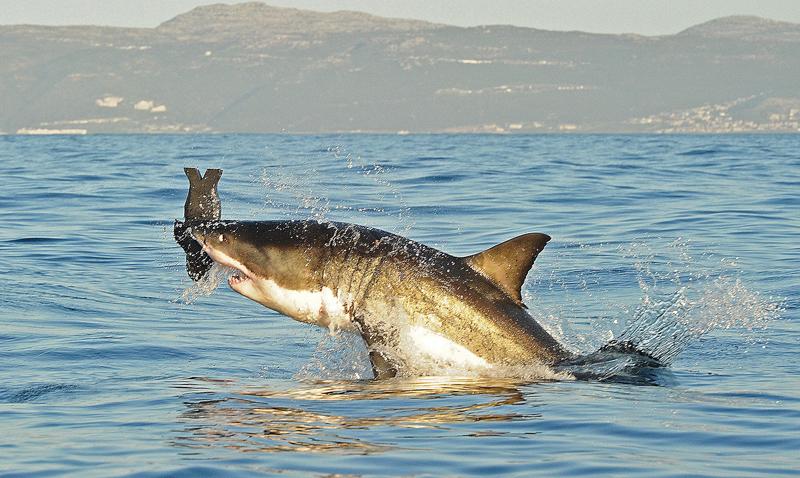 On December 8, 1963, Rodney Fox was nearly killed after a great white shark attacked him during a fishing competition in Aldinga Beach, Australia. After being forcefully taken by the shark, he poked its eyes in order to break free. Then while trying to push it away, his arm went straight into the giant fish's mouth, causing a laceration. More than 360 stitches were needed to fix the gaping wound that left many of his vital organs exposed. Miraculously, he survived and went on to study sharks and even worked on the set of the 1975 hit, Jaws.
Article continues below advertisement
Great White Sharks Up Close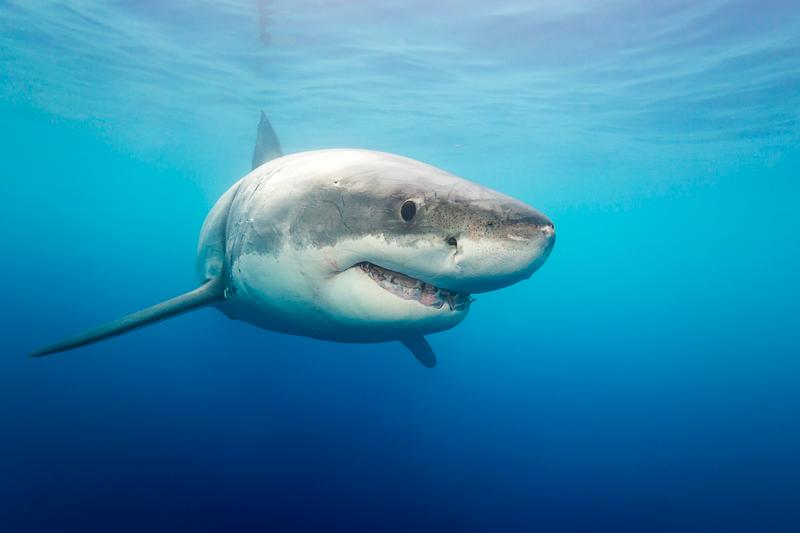 A 14-foot long tiger shark attacked Bethany Hamilton when she was just 13-years-old while surfing in Hawaii. She lost her entire left arm and more than 60 percent of her blood. Luckily, her friend's father made a tourniquet out of a surf leash, saving her life. A month later, she was back to surfing and even won her first national title a year after that!
Article continues below advertisement
A beach in New Jersey briefly closed in August 2015 after a gruesome shark attack caused the water to literally turn red! But this time, it was because a shark attacked a seal about 20-feet off shore. Chris Randall, a lifeguard, told the New York Daily News that he saw "an explosion of water and blood." The shark eventually dropped the seal and swam off. No one was injured.
Article continues below advertisement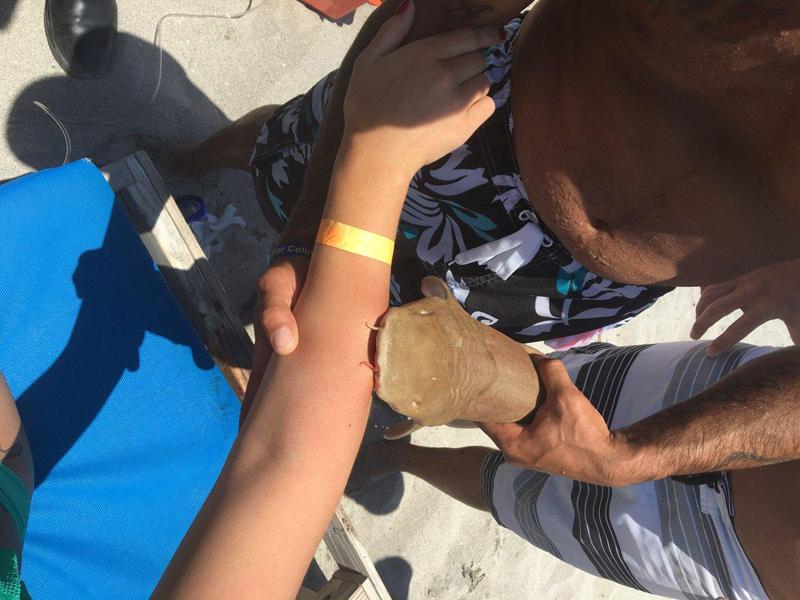 A woman in swimming in Boca Raton Beach in Florida had a major scare when she was attacked in June 2016. When a two-foot-long nurse shark bit the 23-year-old, she quick ran out of the water with the fish still latched onto her arm! Even after a bystander killed the shark it still wouldn't let go. Doctors finally managed to pry the shark's jaws open later on in an area hospital. The victim has since made a full recovery.