Prison Time, Tapes & Kinky Claims! Sex Scandals Of 2018 Revealed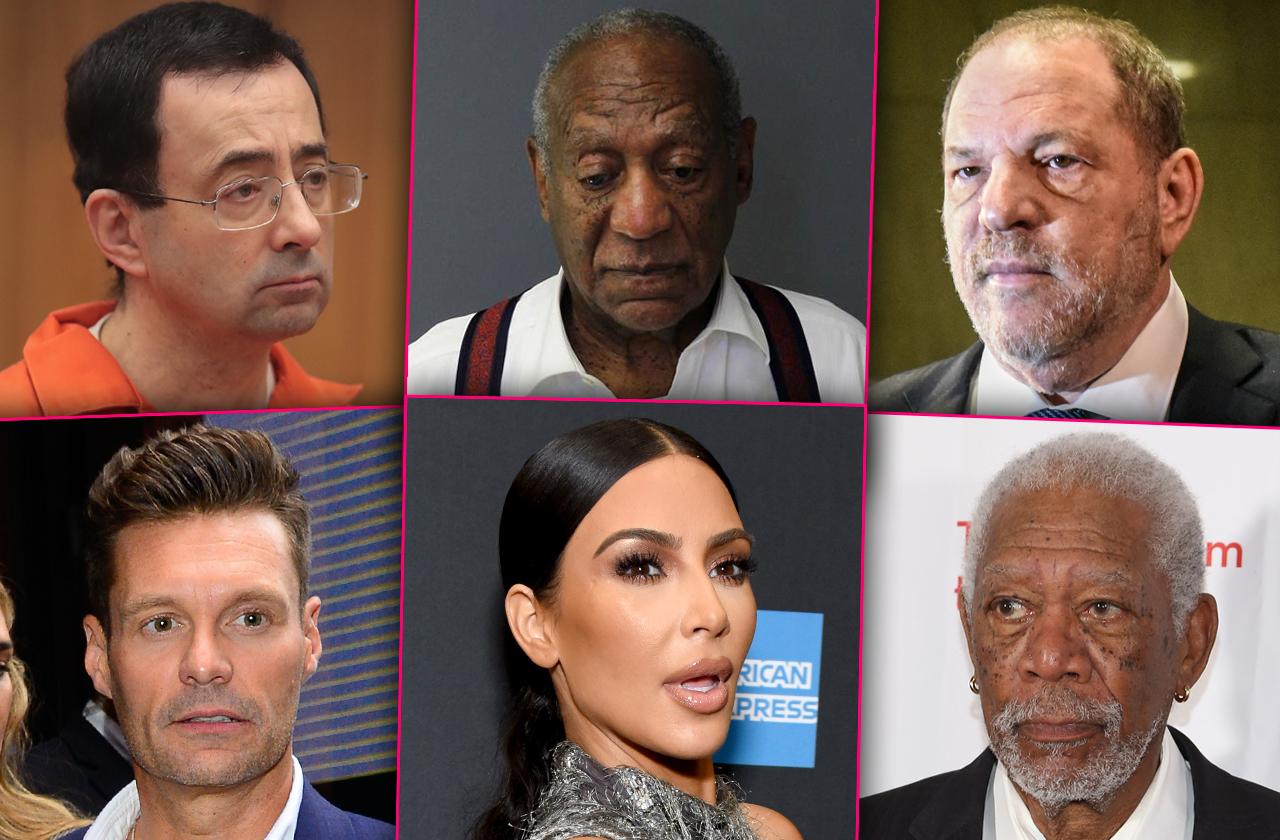 Sex scandals have run rampant in the year 2018. Many allegations continued after the famed #MeToo movement that began in 2017.
In a justice is sweet moment for many women, TV titan Bill Cosby finally was sentenced this year, and so was gymnastics child molester doctor Larry Nassar.
Meanwhile, CBS chief Les Moonves stepped down under the pressure of sexual harassment allegations, as did New York Attorney General Eric Schneiderman.
Article continues below advertisement
Sex scandals weren't confined to men this year, however. Kim Kardashian stunned fans by bringing up the reason for the raunchy sex tape that originally made her famous, while actress Asia Argento first declared herself a #MeToo victim, then was accused of sexual assault herself, by former child star Jimmy Bennett.
In the midst of sexual harassment controversy, Sarah Silverman declared she had welcomed fellow comedian Louis C.K. masturbating in front of her!
After NBC's Matt Lauer was fired over sexual harassment claims in late 2017, in 2018, another renowned network star, Tom Brokaw, was accused of forcibly trying to kiss a woman, which he denied.
Scroll through RadarOnline.com's gallery for more on the sex scandals of 2018!
Article continues below advertisement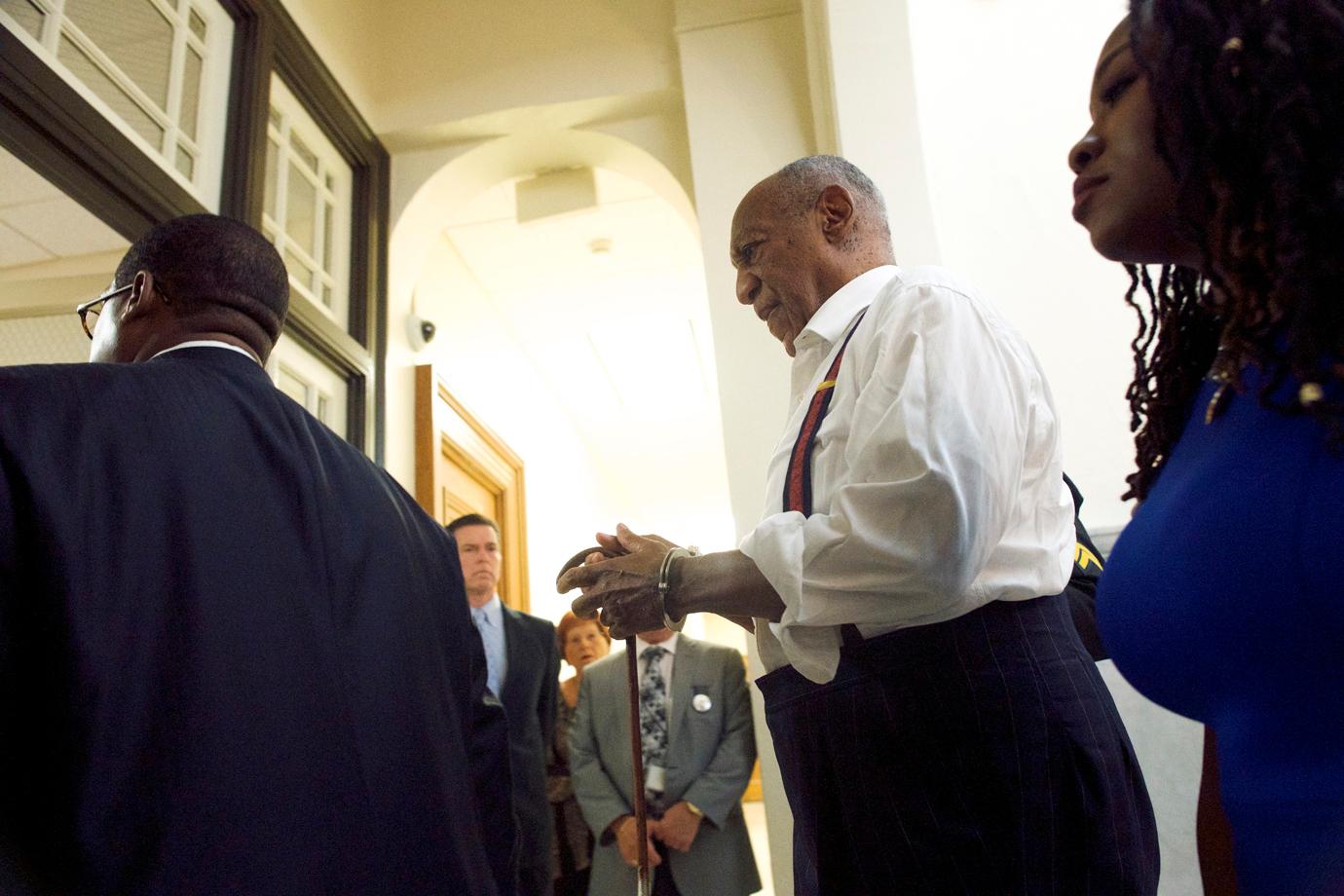 Bill Cosby: The once-beloved comedian, 81, best known for playing the kindly father on The Cosby Show, was disgraced after scores of women accused him of sexual misdeeds. In 2018, he finally paid for his crimes. Cosby was found guilty of three counts of aggravated indecent assault in April 2018, and sentenced to three to ten years in prison on September 25, 2018. The shamed comedian had been accused of drugging and sexually assaulting Andrea Constand 14 years ago in his Pennsylvania home.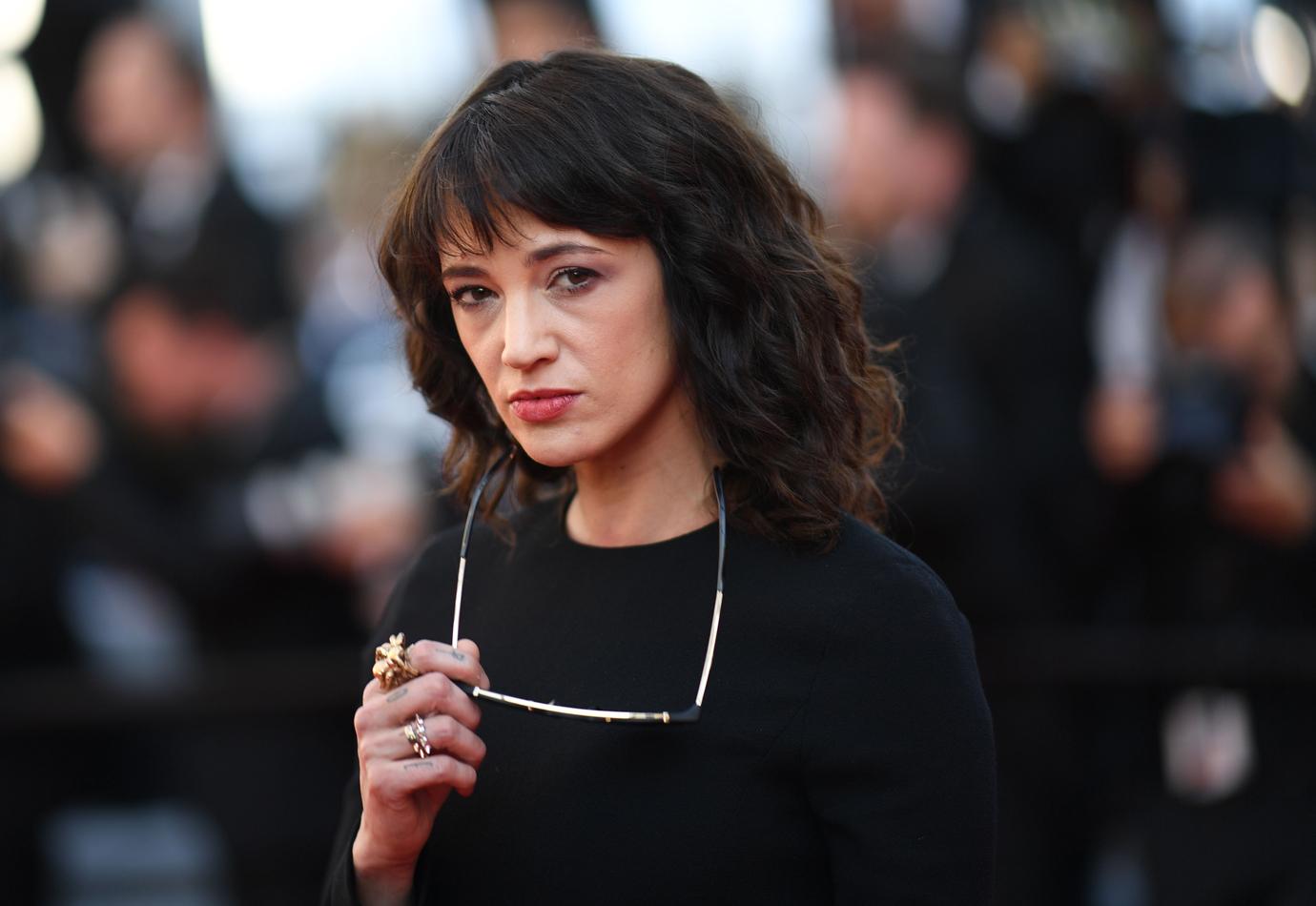 Asia Argento/Jimmy Bennett: The embattled actress known for being part of the #MeToo movement got shocking bad press of her own when it was revealed she had allegedly seduced 17-year-old former child star Jimmy Bennett at a Los Angeles hotel -- and her boyfriend, the late Anthony Bourdain, had paid him off. Argento, now 43, denied the allegations and claimed Bennett had attacked her. Bennett is reportedly working on a legal case against Argento.
Article continues below advertisement
Article continues below advertisement
Larry Nassar: The U.S.A Gymnastics world was rocked by the serial child molester, 55, and in 2018, he was in court being sentenced for his crimes. On January 24, 2018, Nassar was sentenced to 40 to 175 years in a Michigan state prison after pleading guilty to seven counts of sexual assault of minors. On February 5, 2018, he was sentenced to an additional 40 to 125 years in prison after pleading guilty to an additional three counts of sexual assault. Olympic medalist Aly Raisman and other gymnastics stars had bravely gone public with their abuse claims against Nassar, a former team doctor.
Andy Dick: In summer 2018, the former New Radio star, 52, was charged with sexual battery for allegedly groping a stranger on a Los Angeles street. Spokesman for the L.A. City Attorney's Office Frank Mateljan III told RadarOnline.com that a female claimed that he "squeezed her butt twice" as he walked past her on a sidewalk.
Article continues below advertisement
Louis C.K./Sarah Silverman: Fans were shocked earlier this year when Silverman, 48, admitted on The Howard Stern Show that C.K., 51, who was accused in the #MeToo movement, had masturbated in front of her—and she didn't mind! Silverman explained to Stern about the fellow comedian, "we are peers, we are equals. So you know, when we were kids and he asked if he could masturbate in front of me. Sometimes I would go 'f**k yeah, I want to see that.'"
Kim Kardashian: The Keeping Up with the Kardashians queen made the stunning claim this year that she was high on ecstasy when she filmed her raunchy sex tape with former boyfriend Ray J. Even though she's now married to Kanye West and they have three kids, Kim, 38, bizarrely chose to bring renewed attention to her infamous long ago porno tape.
Article continues below advertisement
Harvey Weinstein: In May 2018, the former bigwig Hollywood producer was at his lowest point after numerous charges of sexual harassment. That's when he turned himself in to the New York police and was charged with rape and other offenses. Weinstein, 66, was released on bail but must wear an ankle bracelet. His legal team has said he will plead not guilty.
Article continues below advertisement
Aziz Ansari: The former Parks and Recreation star, 35, was accused in 2018 of having been sexually aggressive with a woman despite her protests, as a website called Babe originally reported. The woman said Ansari acted like "a horny, rough, entitled 18-year-old." Ansari responded by describing the encounter as "consensual."
Ryan Seacrest: The famed American Idol host, 43, got embroiled in scandal in 2018 after Suzie Hardy, who worked as Seacrest's personal stylist for five years until 2012, claimed he had grabbed her crotch, slapped her on the buttocks, and asked sexual questions about her personal life. Seacrest was snubbed by celebrities while hosting the Oscars just days after the accusations were made public. The TV star has denied Hardy's claims.
Article continues below advertisement
Eric Schneiderman: In a big 2018 political scandal, New York Attorney General Schneiderman resigned after four women came forward with explosive allegations claiming he sexually abused them. The women claimed to the New Yorker magazine that that Schneiderman, 63, had "subjected them to nonconsensual physical violence," including "repeatedly" hitting and choking them. The politician said in a statement when resigning, "While these allegations are unrelated to my professional conduct or the operations of the office, they will effectively prevent me from leading the office's work at this critical time."
Thomas Ravenel: RadarOnline.com exclusively reported in September 2018 that the Southern Charm star had been arrested for allegedly assaulting his nanny in 2015. Ravenel, 56, turned himself in and was charged with second degree assault and battery. Bravo fired him from the reality show. Sources have said Ravenel, 56, plans to fight his charges.
We pay for juicy info! Do you have a story for RadarOnline.com? Email us at tips@radaronline.com, or call us at (866) ON-RADAR (667-2327) any time, day or night.