Tom Brokaw Denies Sexual Harassment, Calls Accuser An 'Angry' Wannabe TV Star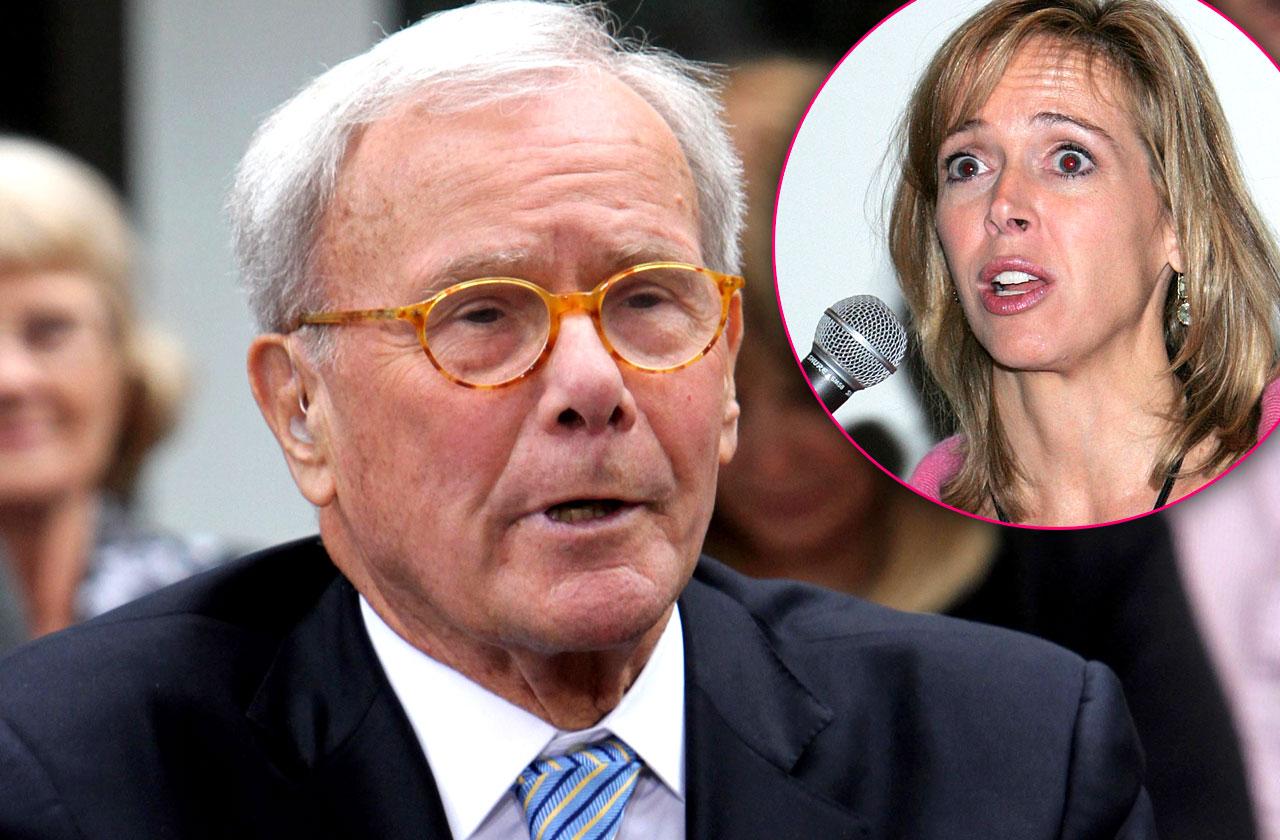 Famed NBC News anchor, Tom Brokaw, is not staying quiet about his sexual harassments accusations. This Friday, the renowned journalist shared a statement denying the brutal claims made against him by Linda Vester, and even went as far as to call the former staffer an "angry" wannabe TV star!
"It is 4:00 am on the first day of my new life as an accused predator in the universe of American journalism. I was ambushed and then perp walked across the pages of The Washington Post and Variety as an avatar of male misogyny, taken to the guillotine and stripped of any honor and achievement I had earned in more than a half century of journalism and citizenship," wrote Brokaw in his lengthy statement obtained by The Hollywood Reporter.
Article continues below advertisement
"I am angry, hurt and unmoored from what I thought would be the final passage of my life and career, a mix of written and broadcast journalism, philanthropy and participation in environmental and social causes that have always given extra meaning to my life," he added.
As RadarOnline.com readers know, Vester, 52, accused Brokaw, 78, of trying to forcibly kiss her on a couch, after making his way into her hotel room in 1999. She recently released a statement detailing the alleged incidents, after which Brokaw fired back with a message of his own.
"I am facing a long list of grievances from a former colleague who left NBC News angry that she had failed in her pursuit of stardom. She has unleashed a torrent of unsubstantiated criticism and attacks on me more than twenty years after I opened the door for her and a new job at Fox news," he continued.
The NBC anchor then went on to bash his former colleague for reportedly targeting him and making false claims after he opened so many doors for her in the industry. He even mocked her for saying he tickled her without permission and suggested she only decided to attack him because she's unhappy with her failing career.
Article continues below advertisement
"Linda Vester was given the run of the Washington Post and Variety to vent her grievances, to complain that I tickled her without permission (you read that right), that I invaded her hotel room, accepted an invitation to her apartment under false pretenses and in general was given a free hand to try to destroy all that I have achieved with my family, my NBC career, my writing and my citizenship," Brokaw wrote.
He even suggested she had an intimate friendship with Roger Ailes — who hired her for a position on the spot — but never spoke of his sexual harassment claims even though she "now describes her self as the keeper of the flame for Me:Too."
Brokaw has been married to Meredith Lynn Auld since 1962 and shares three adult children with her.
"I deeply resent the pain and anger she inflicted on my wife, daughters and granddaughters - all women of considerable success and passion about women's rights which they personify in their daily lives and professions. We'll go on as a family that pursues social justice in medical emergency rooms, corporate offices, social therapy, African women's empowerment and journalism. And no one woman's assault can take that away," he concluded in his statement.
As readers know, Tom Brokaw's fiery sexual harassment accusations come after Today host Matt Lauer was fired from the network for similar claims. After various female staffers accused him of inappropriate sexual treatment, Lauer, 60, came clean about his actions and apologized to his many victims.
Stay with RadarOnline.com for updates.
We pay for juicy info! Do you have a story for RadarOnline.com? Email us at tips@radaronline.com, or call us at (866) ON-RADAR (667-2327) any time, day or night.