Sandra & Boyfriend Bryan Spotted On Rare Family Outing With Bullock's Son Louis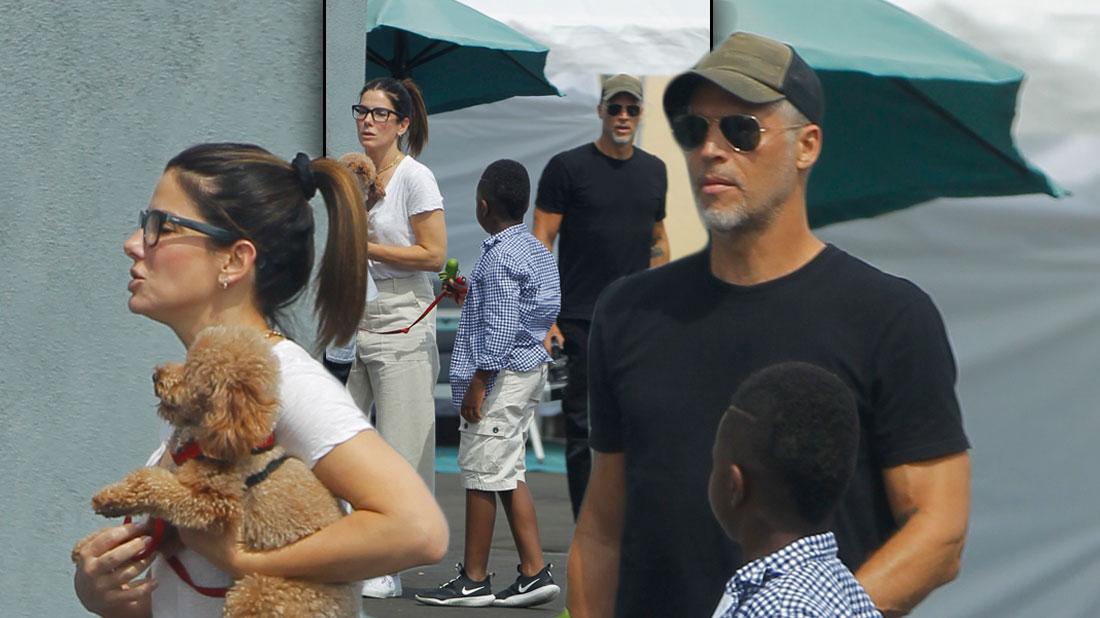 Sandra Bullock and her boyfriend Bryan Randall were spotted on a rare family outing in West Hollywood with the actress' son and the couple's adorable pooch!
This Monday, September 16, the stars were seen taking their 2-year-old rescue poodle to the pet store, with Louis Bardo Bullock by their side.
Sandra, 55, wore a white V-neck shirt, beige pants, and white sneakers. She rocked glasses and went makeup-less for the outing. Bryan, 53, also looked casual in a black T-shirt, dark jeans, white sneakers, metallic shades, and a baseball cap.
Article continues below advertisement
The pair looked relaxed while running errands as a family.
As RadarOnline.com readers know, Sandra and Bryan have been going strong since 2015 with fans even speculating a wedding is in their future. 
"Sandra is the happiest she has ever been," an insider told E! News of the actress, who divorced from her former husband Jesse James in 2010 after he cheated on her. 
Ever since showing up to Jennifer Aniston and Justin Theroux's 2015 wedding together, Sandra and Bryan have been inseparable. They two — while very low-key about their romance — have often been spotted out and about with their kids.
Sandra is a mother to son Louis, 9, and daughter Laila Bullock, 7, both whom she adopted. Bryan, meanwhile, is a dad to 25-year-old daughter Skylar Staten whom he shares with ex Janine Staten.
The step-siblings have been spotted out together before, though earlier this year Radar reported Skylar decided to "completely cut herself off from that celebrity world." She even refused to move in with the famous couple "and barely speaks about Bryan and Sandra." 
A source said "she doesn't want their money and doesn't go out with them in public. She wants a normal life and doesn't even use Bryan's surname."
While Sandra hoped to be best friends with Skylar, Bryan's daughter has shown no interest in bonding with her.
As Radar previously reported, Skylar's mom — a heroin addict —  died of a drug overdose in 2007. Skylar then moved in with her grandmother Perri, who raised her for two years before her untimely passing. Skylar then moved in with Bryan in Los Angeles, where she attended high school. Now, she has her own two-bedroom apartment in the area — away from her dad and his celebrity girlfriend.
New Family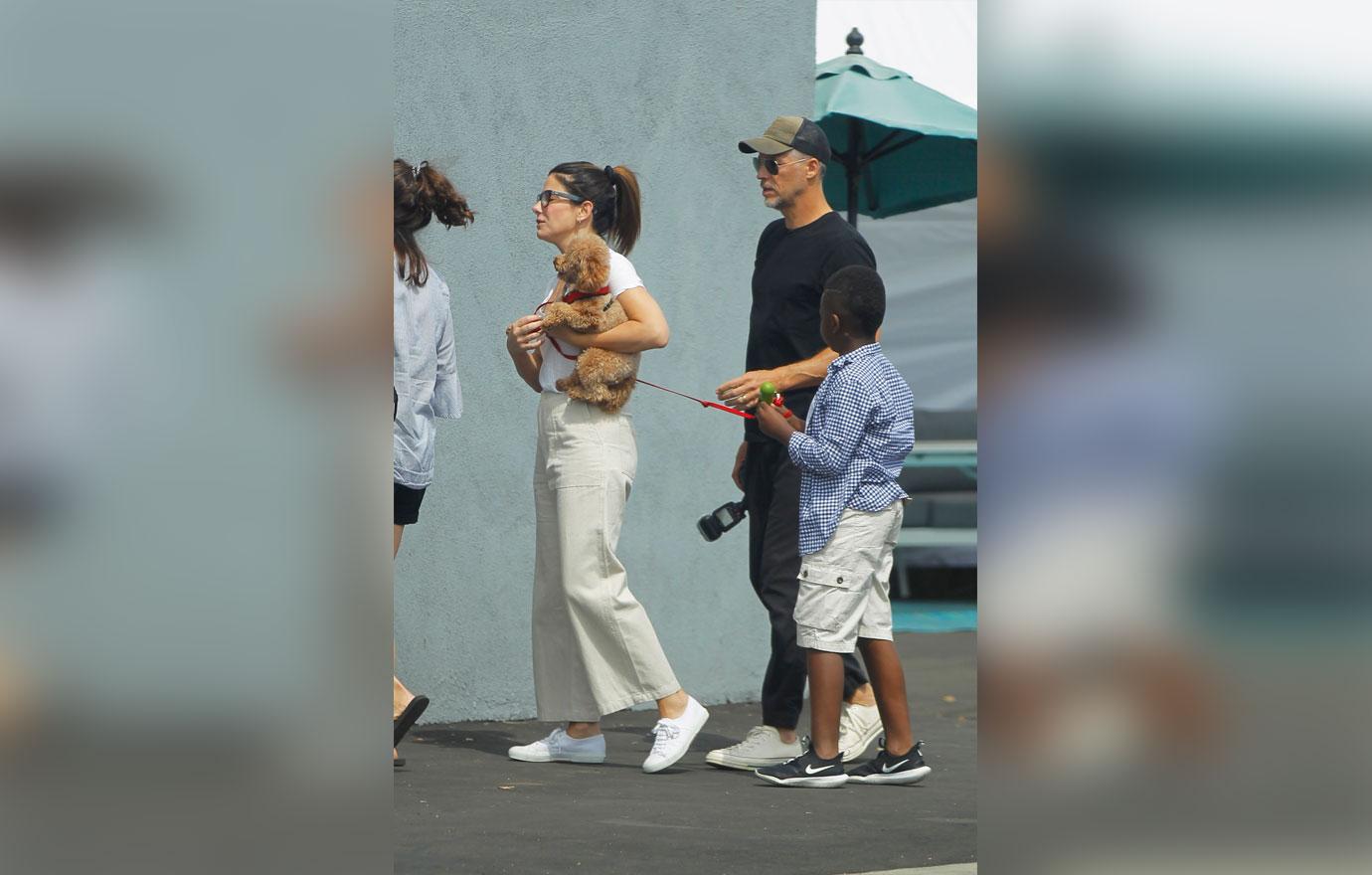 On their latest family outing, Bryan's daughter was nowhere to be seen.
Article continues below advertisement
Oh No!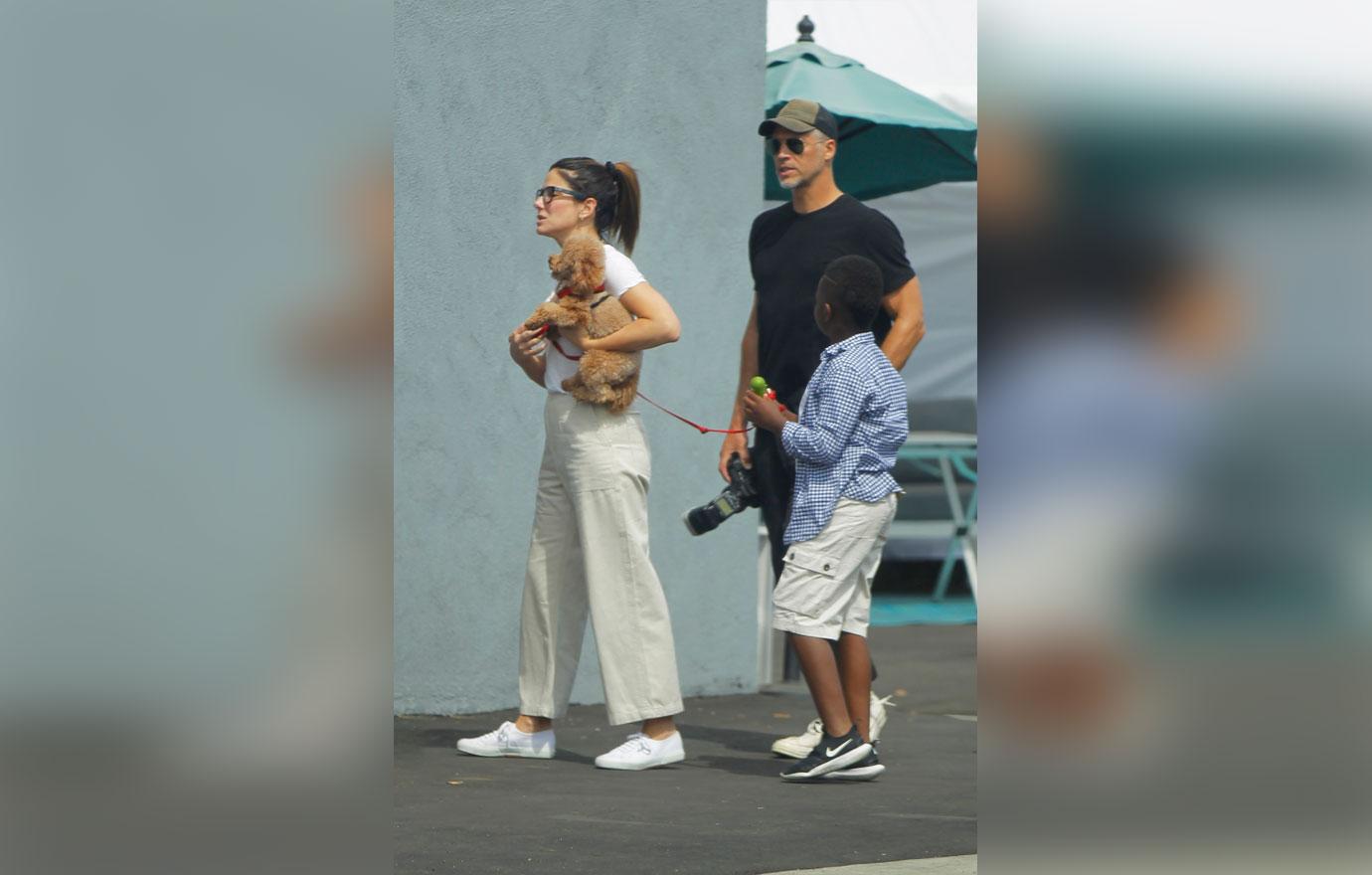 He and Sandra looked preoccupied while taking their dog to the pet store with the actress' young son.
Article continues below advertisement
Daddy Duties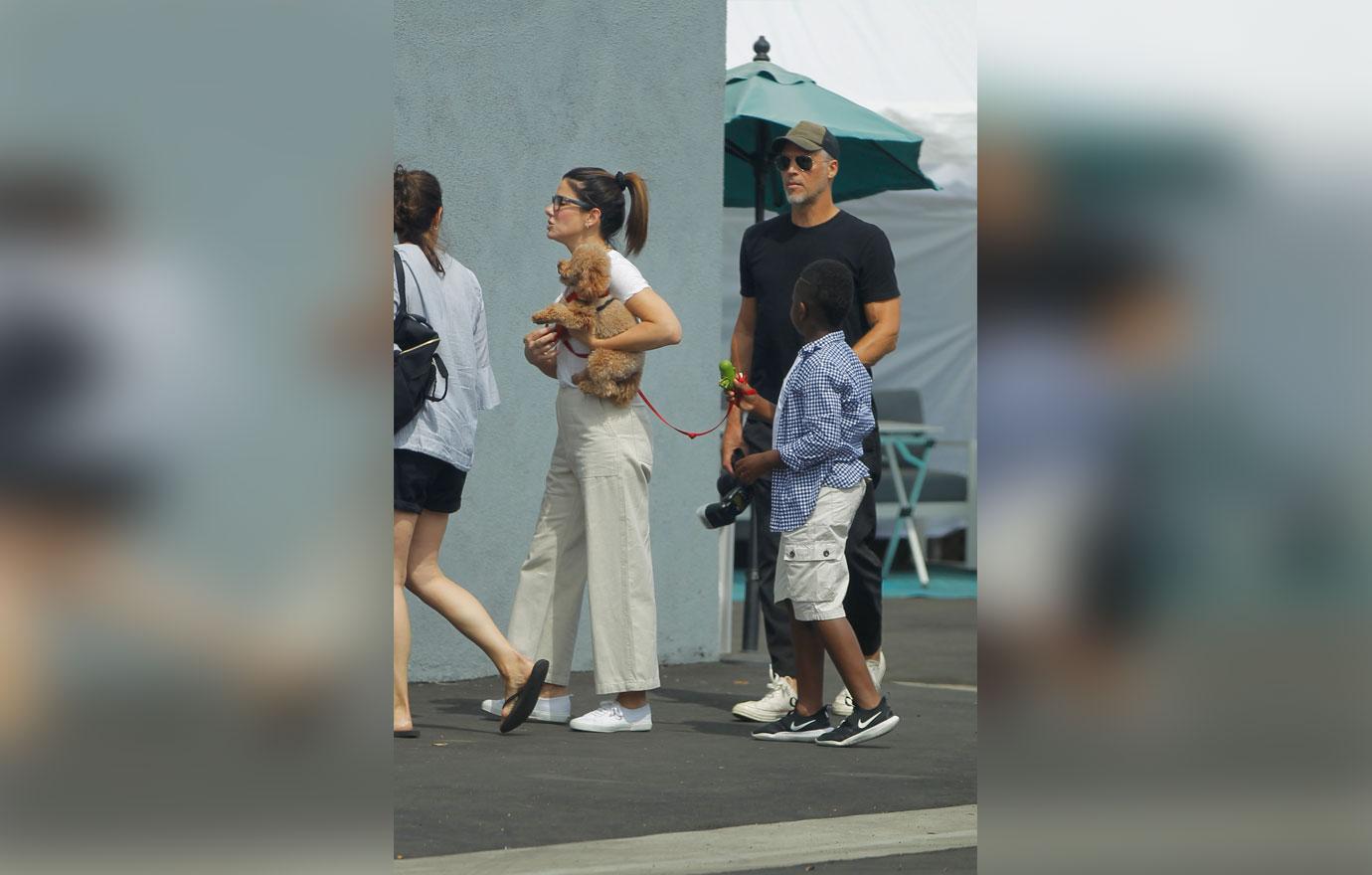 Sandra took the lead, as her model-turned-photographer boyfriend stayed back with Louis.
Article continues below advertisement
No Days Off!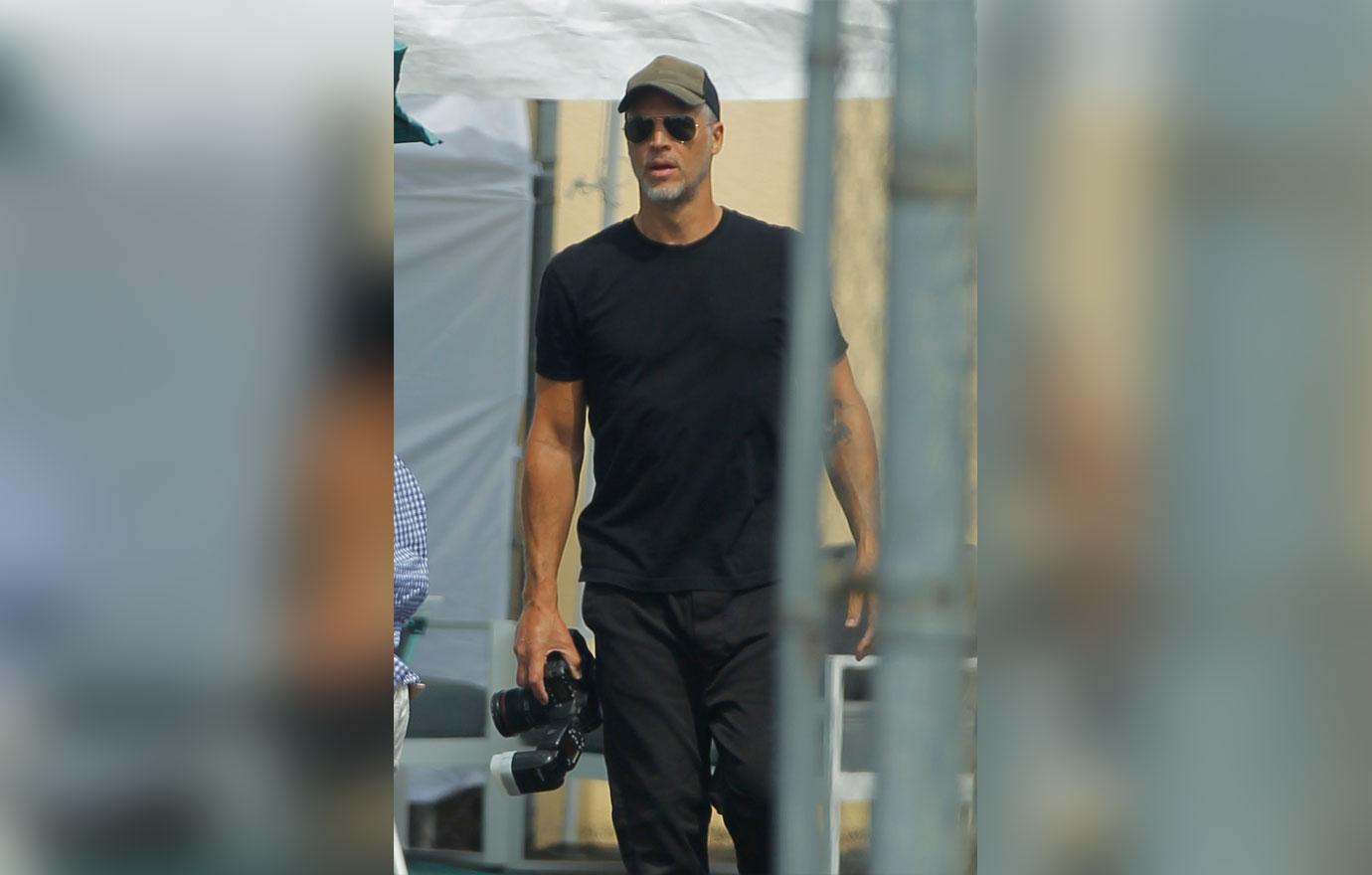 Bryan even carried his professional camera on the outing.
Article continues below advertisement
Girl Talk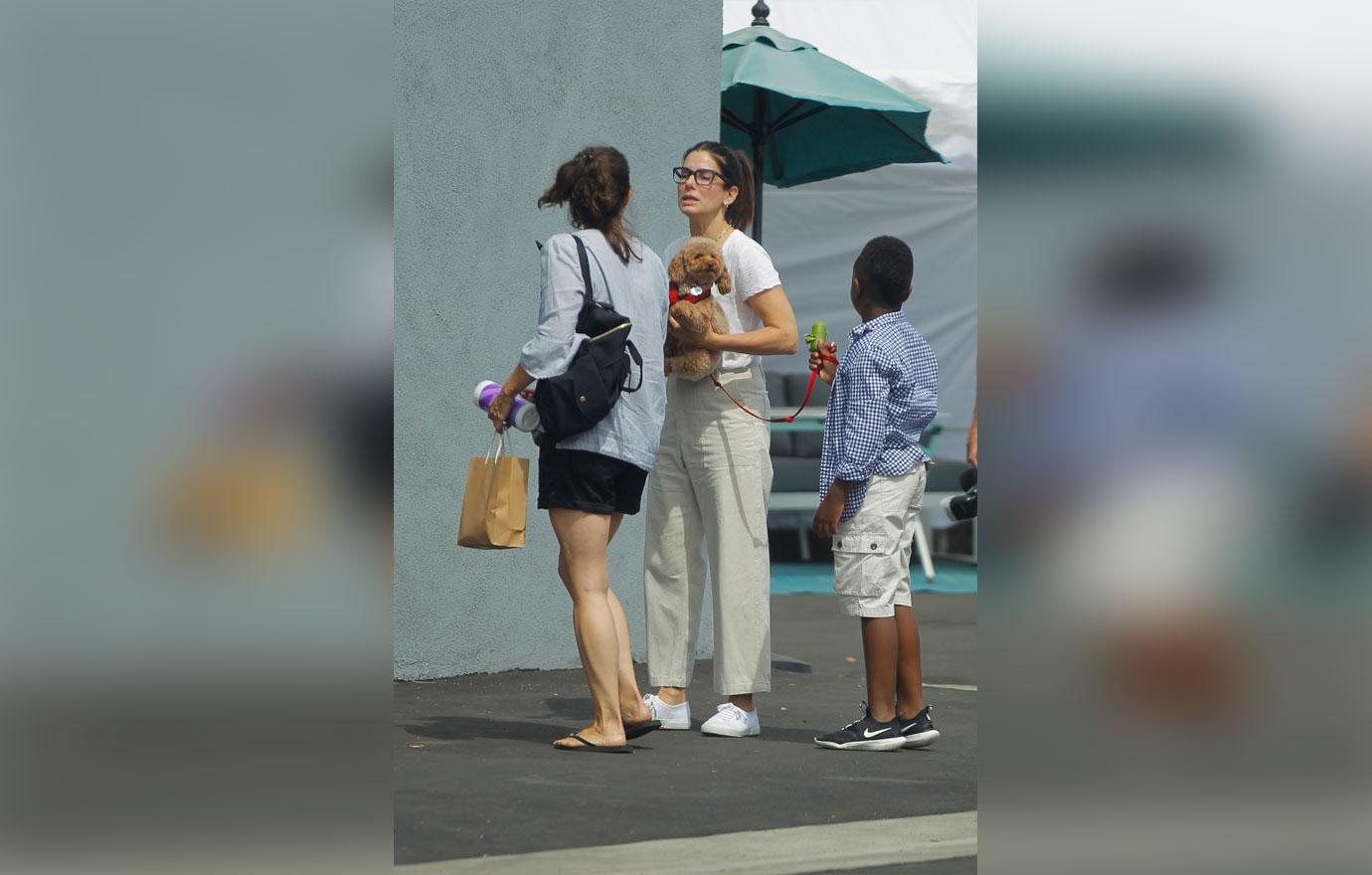 Sandra chatted with a female pal as she carried her pup.
Article continues below advertisement
Mom's Little Helper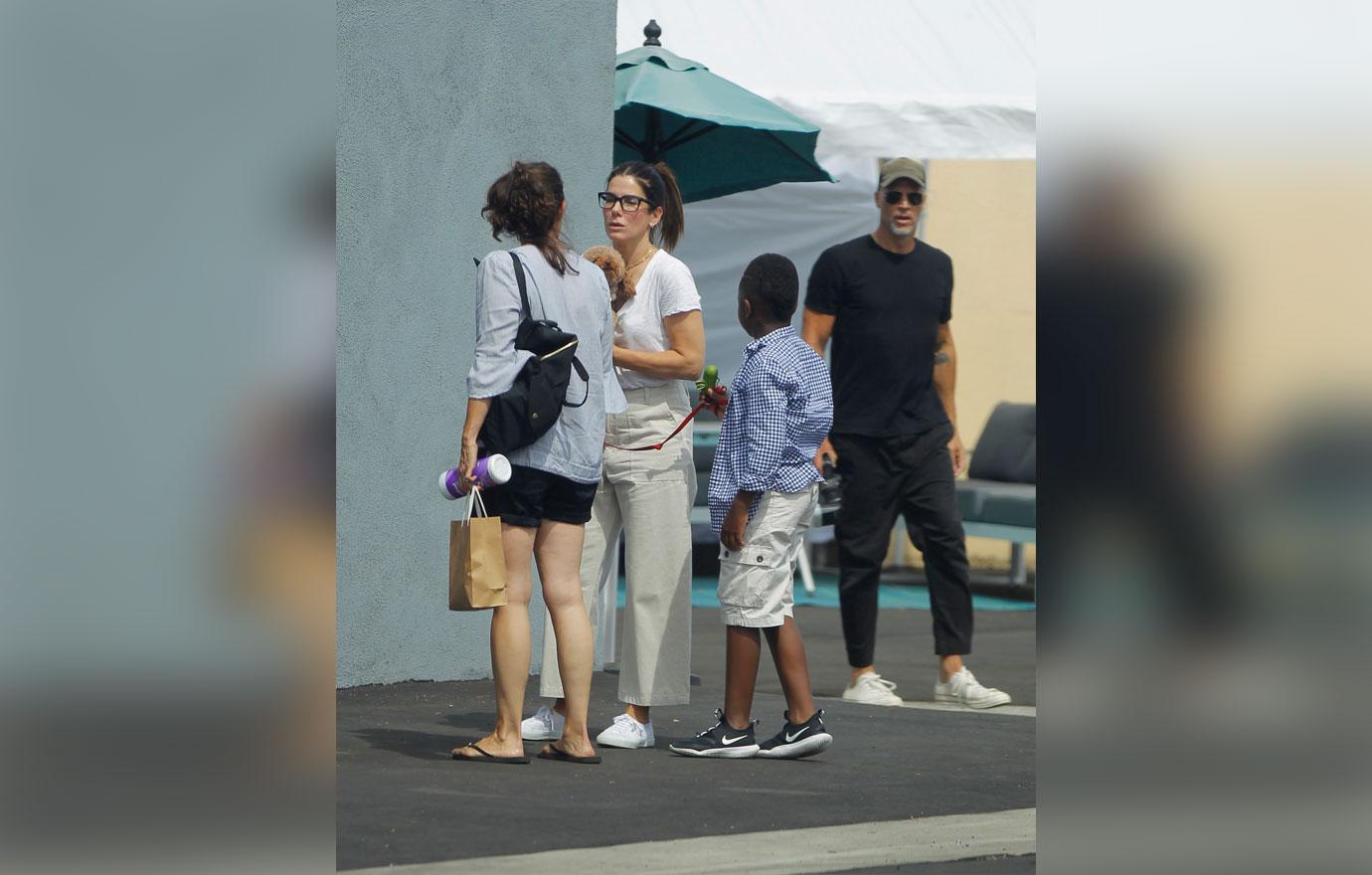 Louis held on to their pet's leash.
Article continues below advertisement
Hollywood Style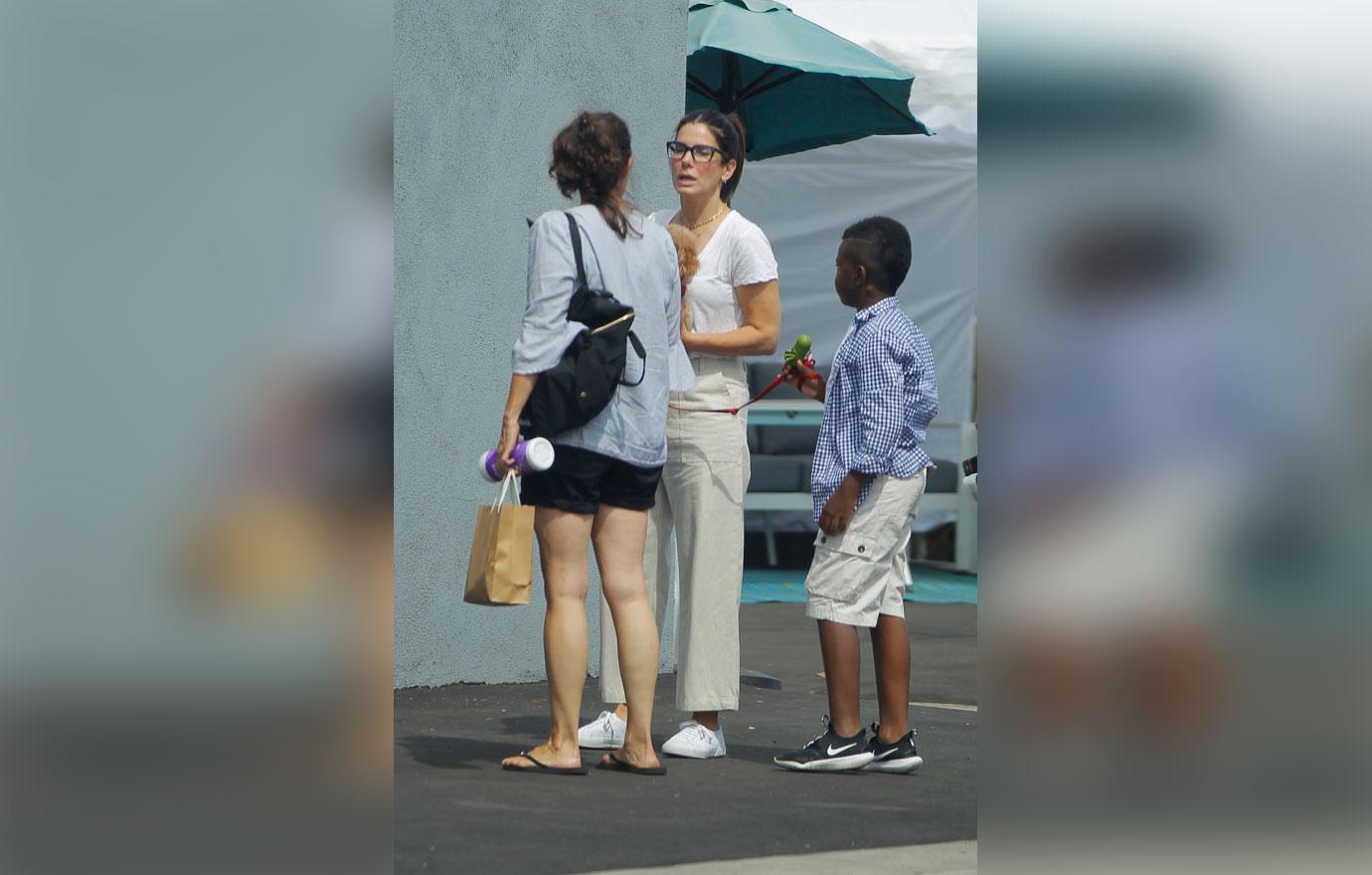 He looked cool in a blue and white dress shirt, beige shorts, and black sneakers.
Article continues below advertisement
Not Amused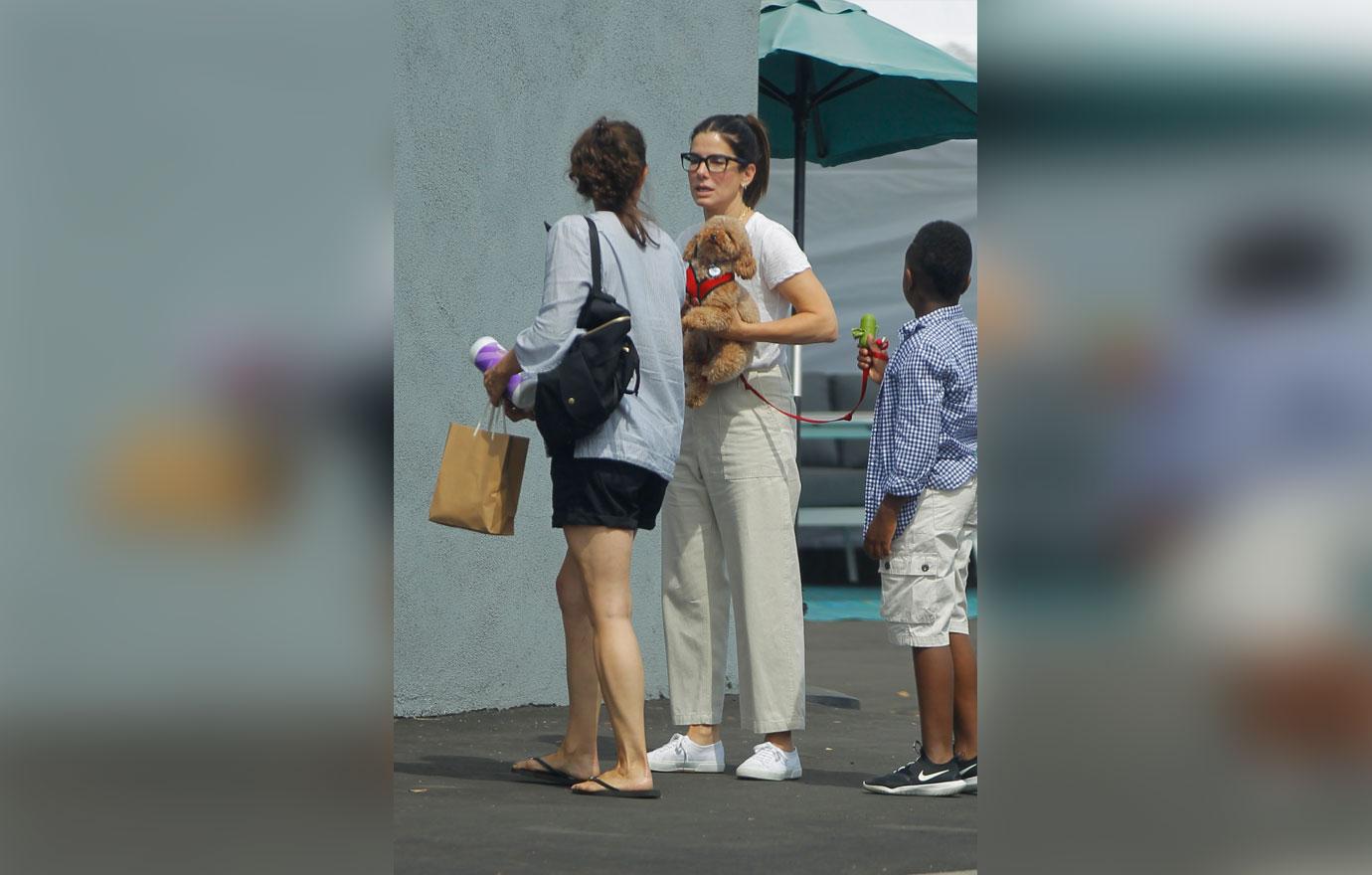 He looked bored while helping out his mom.
Article continues below advertisement
Celebrity Pup