Trouble In Paradise? Sandra Bullock's Boyfriend Back In Touch With Old Flames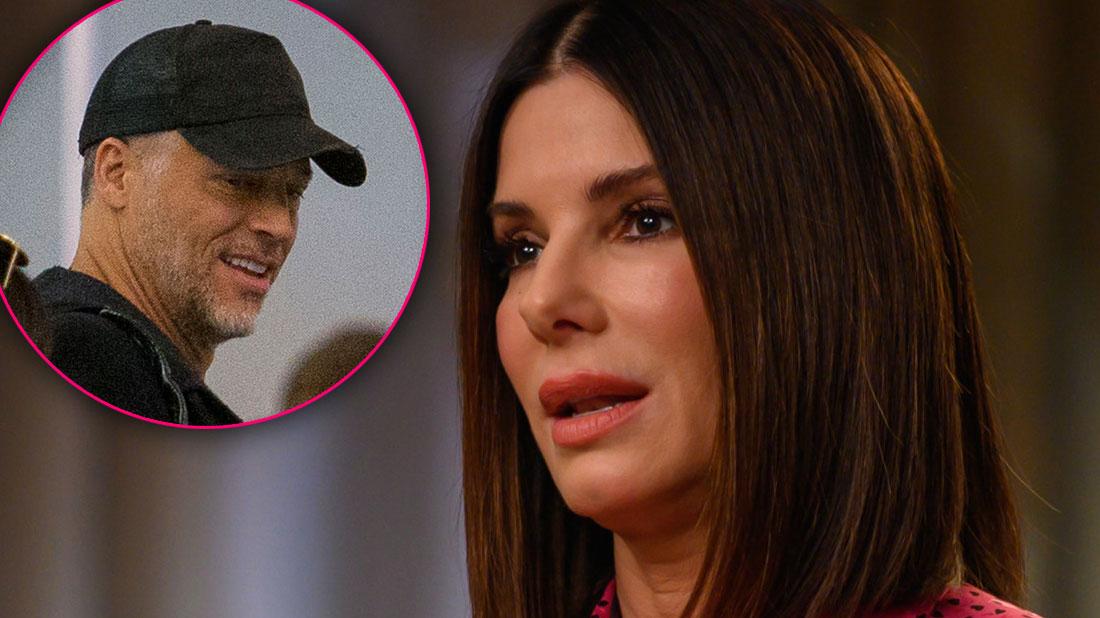 Sandra Bullock's high-octane romance with hunky Bryan Randall may be in peril — after sources said several former flames popped back into his life!
Photographer Randall, 53, has been stuck like glue to the Hollywood beauty, 54, for nearly five years. But sources said cracks started to show in their picture-perfect romance when it emerged an ex-squeeze had been messaging him over social media.
Then stunned pals learned a second former paramour had also been reaching out to Randall on a different online platform.
Article continues below advertisement
"How are his exes still able to send him messages? They should have been blocked long ago!" sniped an insider. "Her friends are really worried this will send Sandra into an emotional tailspin."
Not surprisingly, Bird Box star Bullock has never fully bounced back from ex-husband Jesse James' multiple affairs, sources said.
His cheating was revealed in spectacular fashion in 2010 just days after Bullock won the Best Actress Academy Award for The Blind Side.
"Like anyone who has suffered a trauma, Sandra never really recovered from her bitter breakup with Jesse," said an insider, noting, "When all these women started coming out of the woodwork claiming to have had affairs with Jesse, Sandra was left broken. Now her friends are afraid it's going to happen again."
Bullock wed West Coast Choppers founder James in 2005, but their relationship skidded to a halt five years later amid accusations he'd cheated with four women, including a tattooed stripper who'd been photographed wearing Nazi regalia.
Article continues below advertisement
James checked into rehab, but the marriage was over.
Bullock —the adoptive mom of Louis, 9, and Laila, 7 — found happiness again when she started dating Randall in 2015 after they met when he photographed her son's birthday party.
But he's got skeletons in his closet, too!
Randall, a former druggie and accused deadbeat dad, was arrested for DUI in 1988.
He pleaded guilty, and reportedly went on a four-day bender in 1990 that left him hospitalized for severe dehydration.
Despite his checkered past, friends and family insisted Randall has been clean and sober for more than a decade.
"Sandra's crazy in love with Bryan. But her friends fear she's going to get her heart broken, especially if he walks out on her for another woman," said a source. "There's no evidence Bryan has cheated, but it doesn't look good, and it will bring up Sandra's old trust issues all over again."