Arrests, Scams & Love Affairs! Game Of Thrones' Stars' Secrets & Scandals Revealed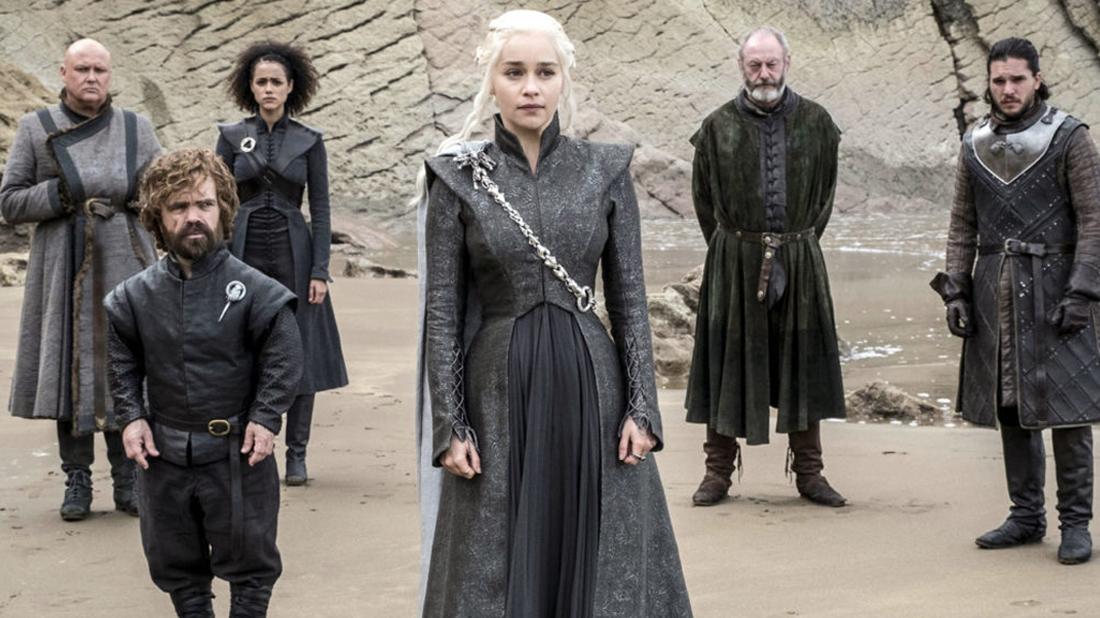 Game of Thrones winds up its megahit run with its grand finale Sunday night on HBO.
The fantasy TV show based on the books by George RR Martin and featuring gratuitous violence and nudity took the world by storm; rabid fans made all its actors and actresses famous.
From the time it premiered in 2011, various secrets and scandals about the cast members have leaked out, including set affairs like the romance between Kit Harrington and Rose Leslie which led to their 2018 wedding.
Article continues below advertisement
Scroll through RadarOnline.com's gallery for more on sex, love, a health crisis, and the "shame, shame!" that's affected the show and its stars over the past eight years.
Respected Patriarch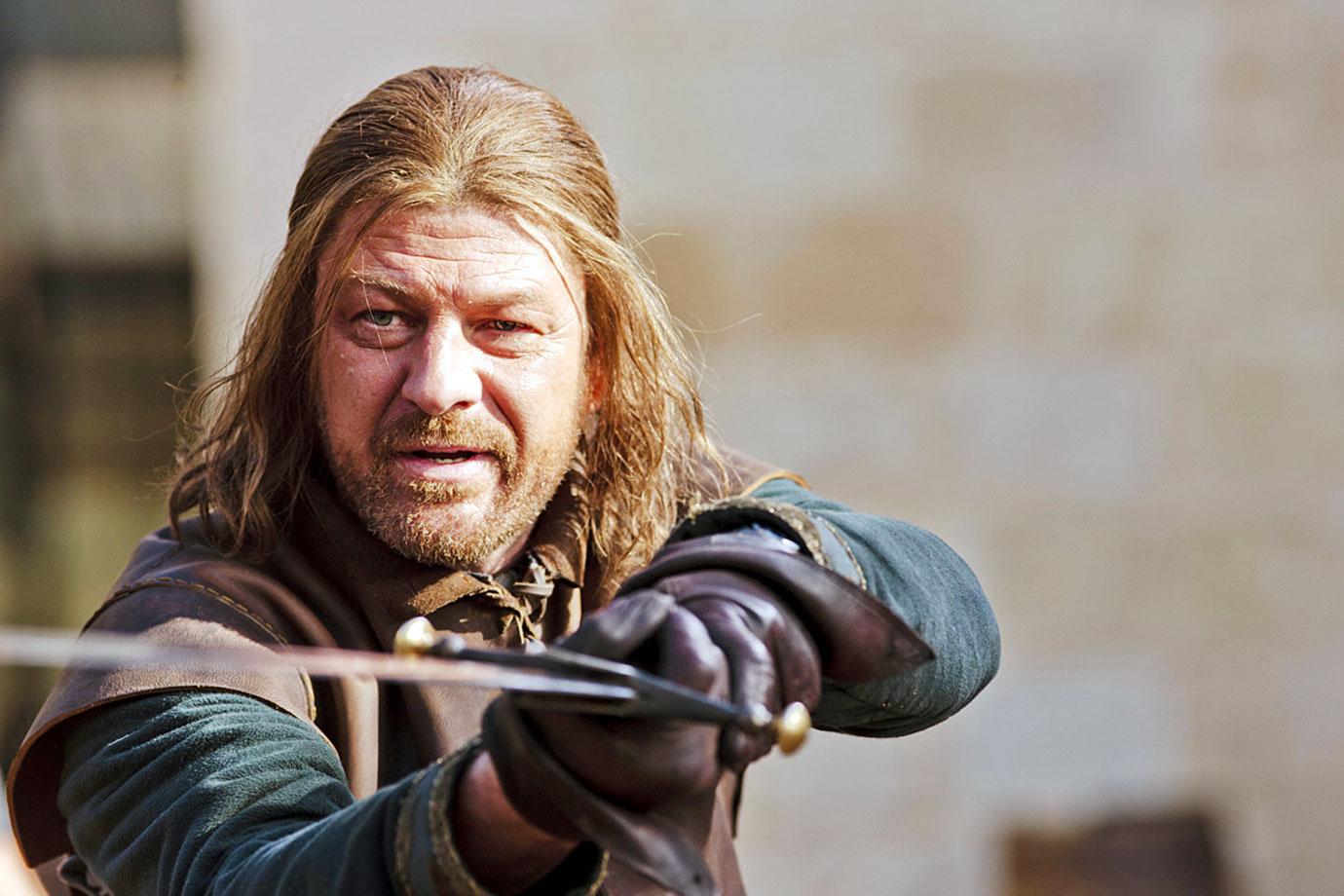 On the show, actor Sean Bean plays Eddard Stark -- a character that was way too honorable for his own good.
Article continues below advertisement
Secret Dark Past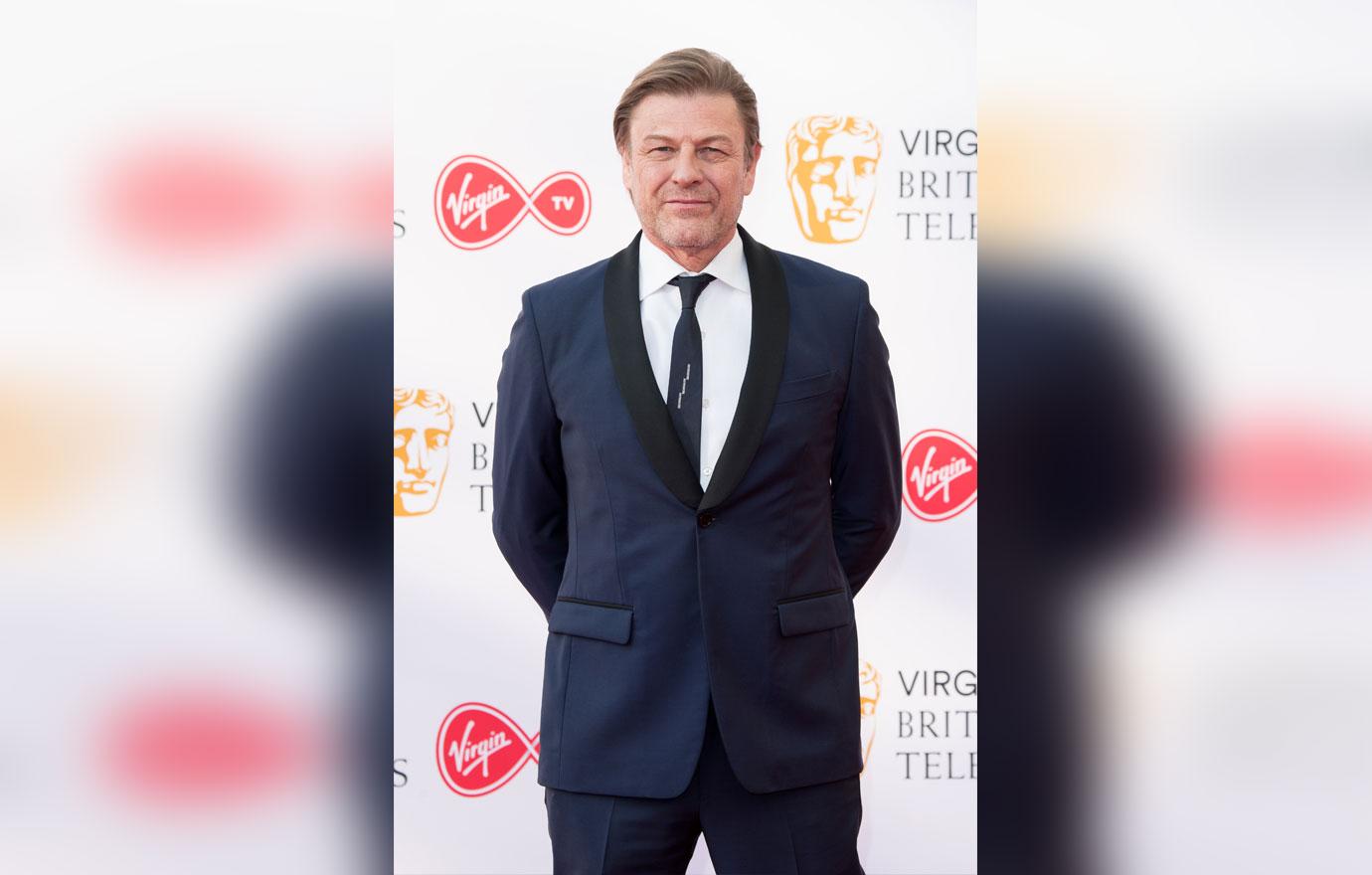 Article continues below advertisement
Bloody Brawl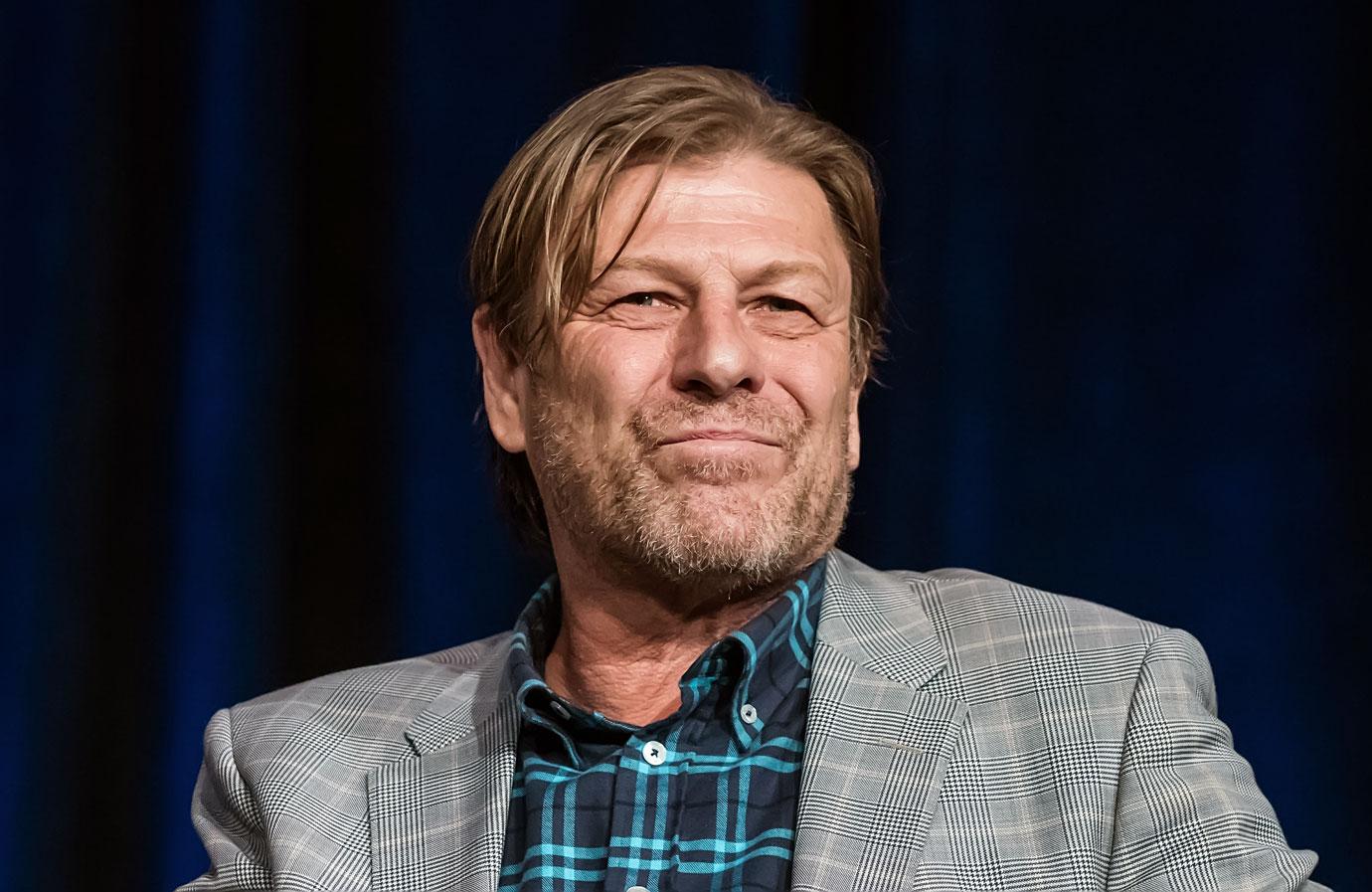 Bean was also stabbed in 2011 after he got into a fight over model April Summers, who is 30 years younger than him.
Article continues below advertisement
Casting Scandal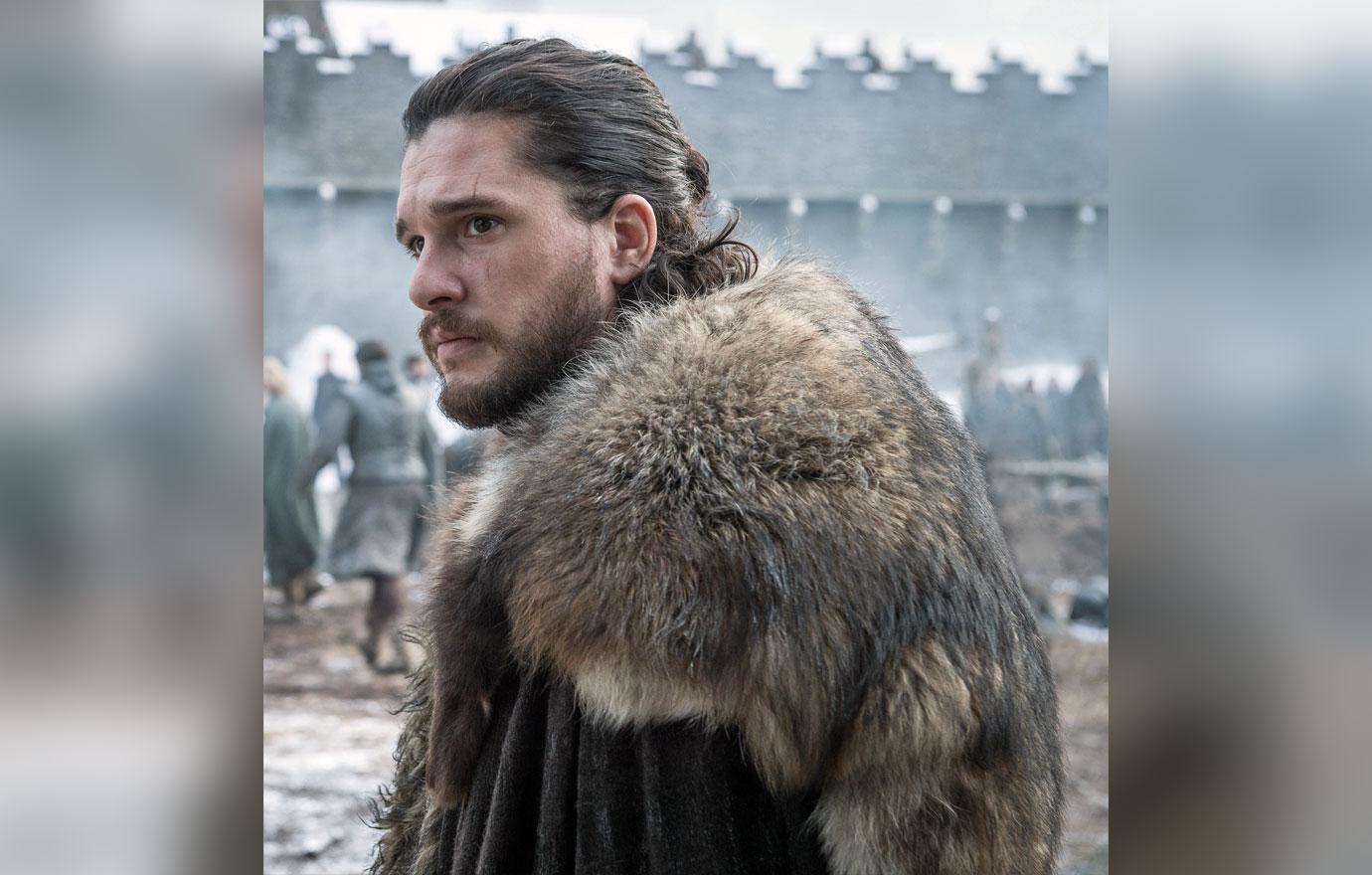 In 2014, two ne're-do-well scam artists were arrested for allegedly duping unsuspecting actors out of hard earned money, claiming they could get them roles on the show.
Article continues below advertisement
'Shame!'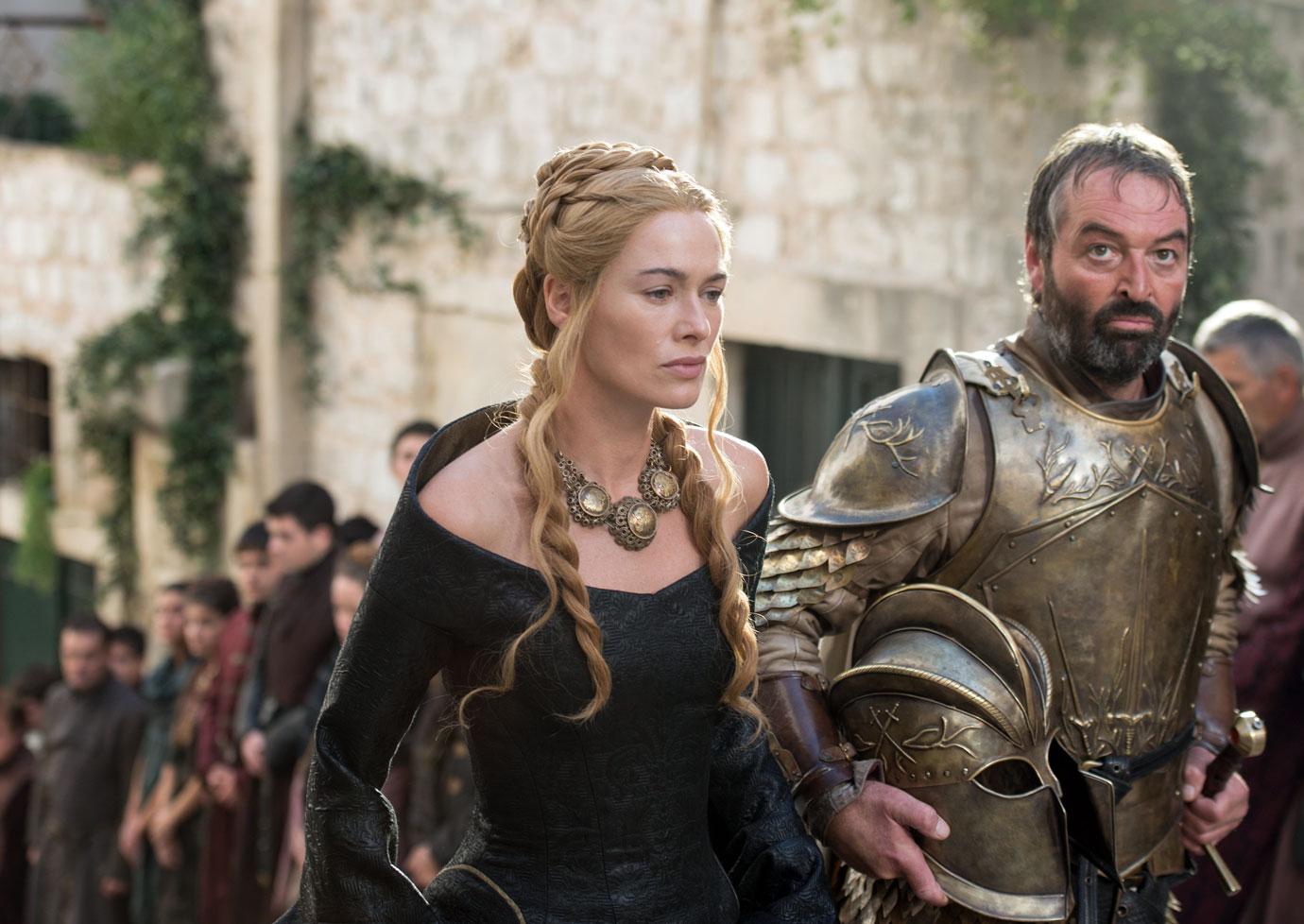 Article continues below advertisement
Production Drama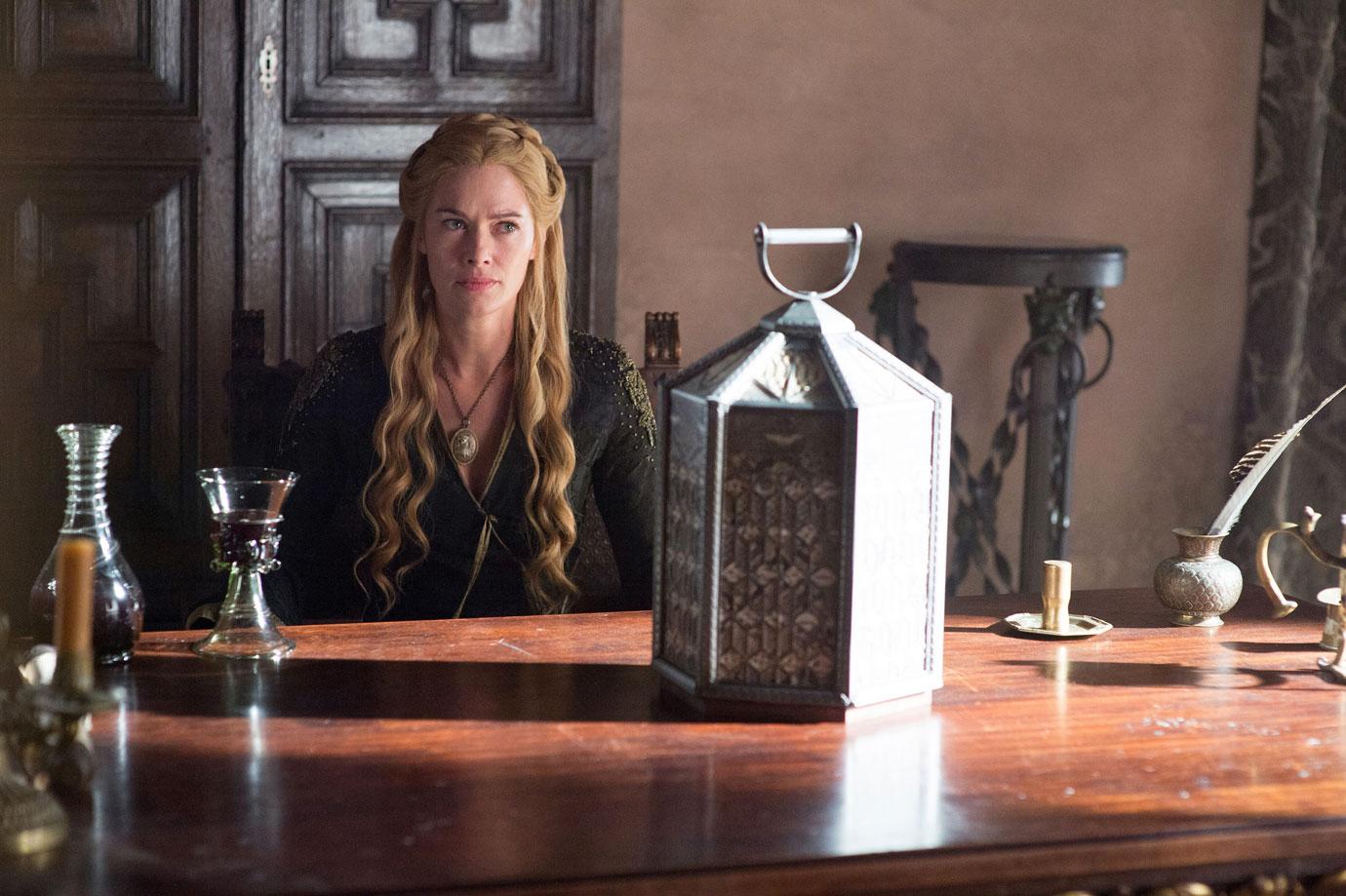 Article continues below advertisement
Off-Camera Crisis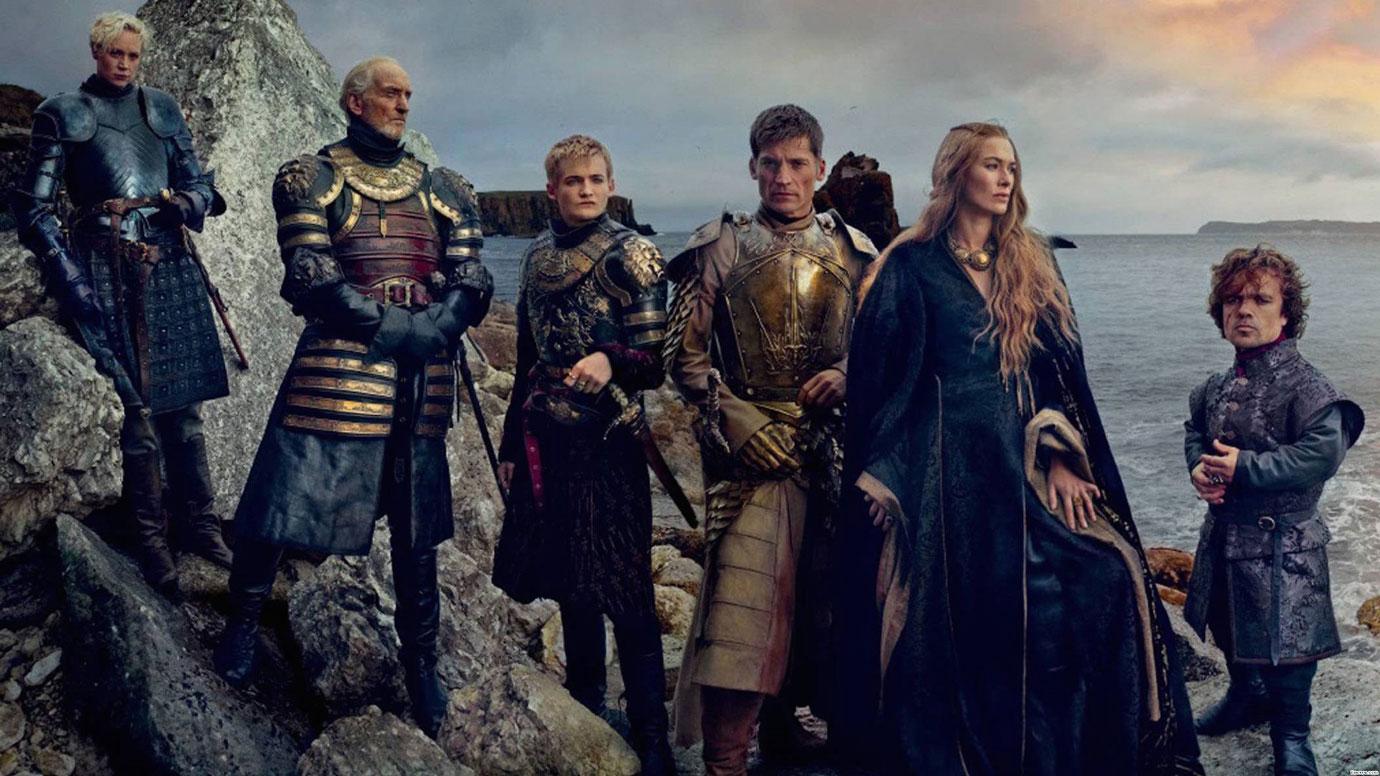 In fact, the church refused to allow them to shoot on their grounds, and the showrunners were forced to move to a backup location. "It always happens and it puts more work on the location teams, but it always ends up working out," he explained.
Article continues below advertisement
Too Close For Comfort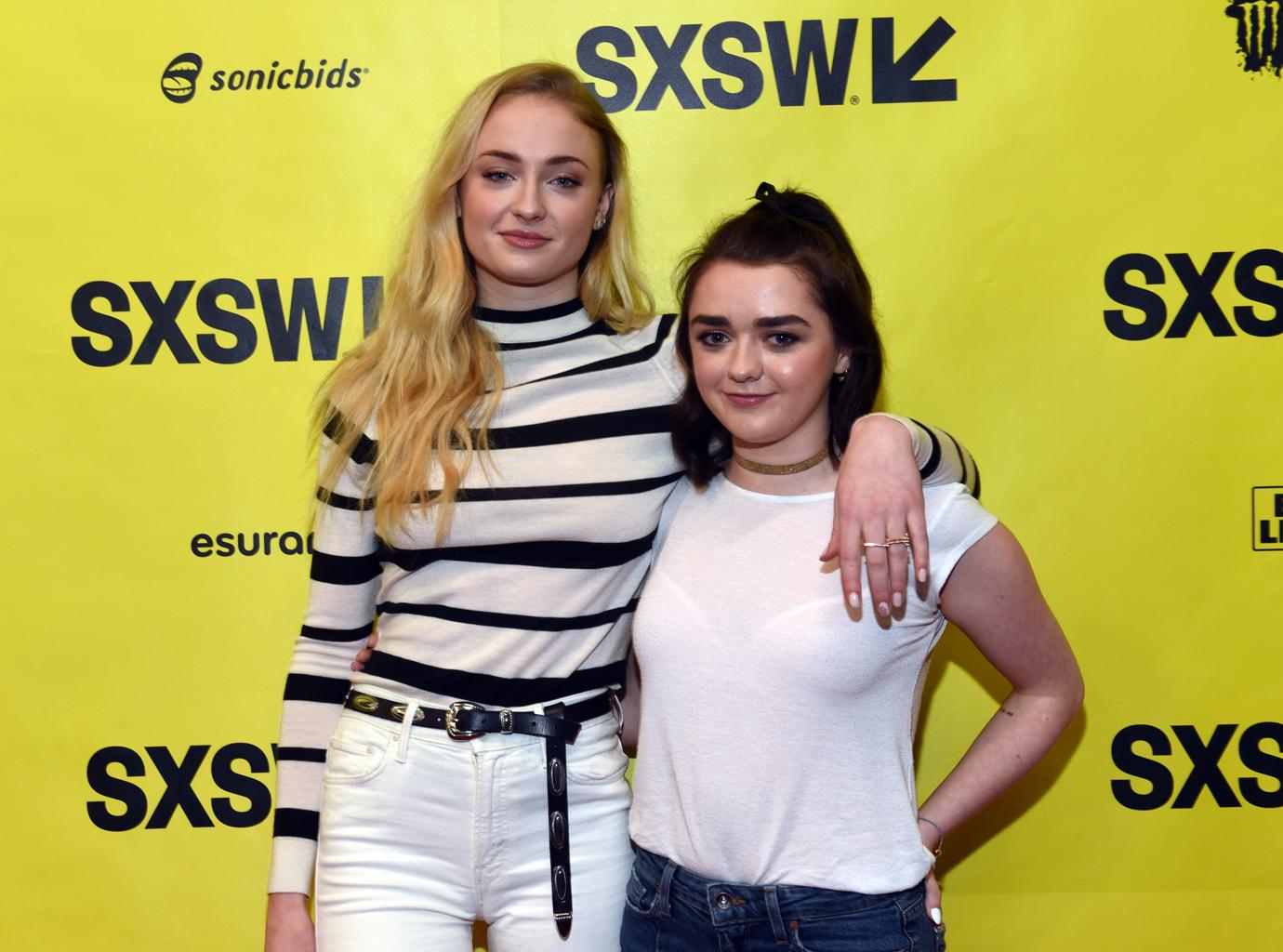 Sophie Turner, who plays Sansa, has revealed she and co-star/best friend Maisie Williams, who portrays her sister Arya, would have sleepovers, take baths together, and smoke weed after filming GOT! "We'd get high and then we'd sit in the bath together and we'd rub makeup brushes on our faces. It's fun," Turner told a reporter.
Article continues below advertisement
#MeToo No Can Do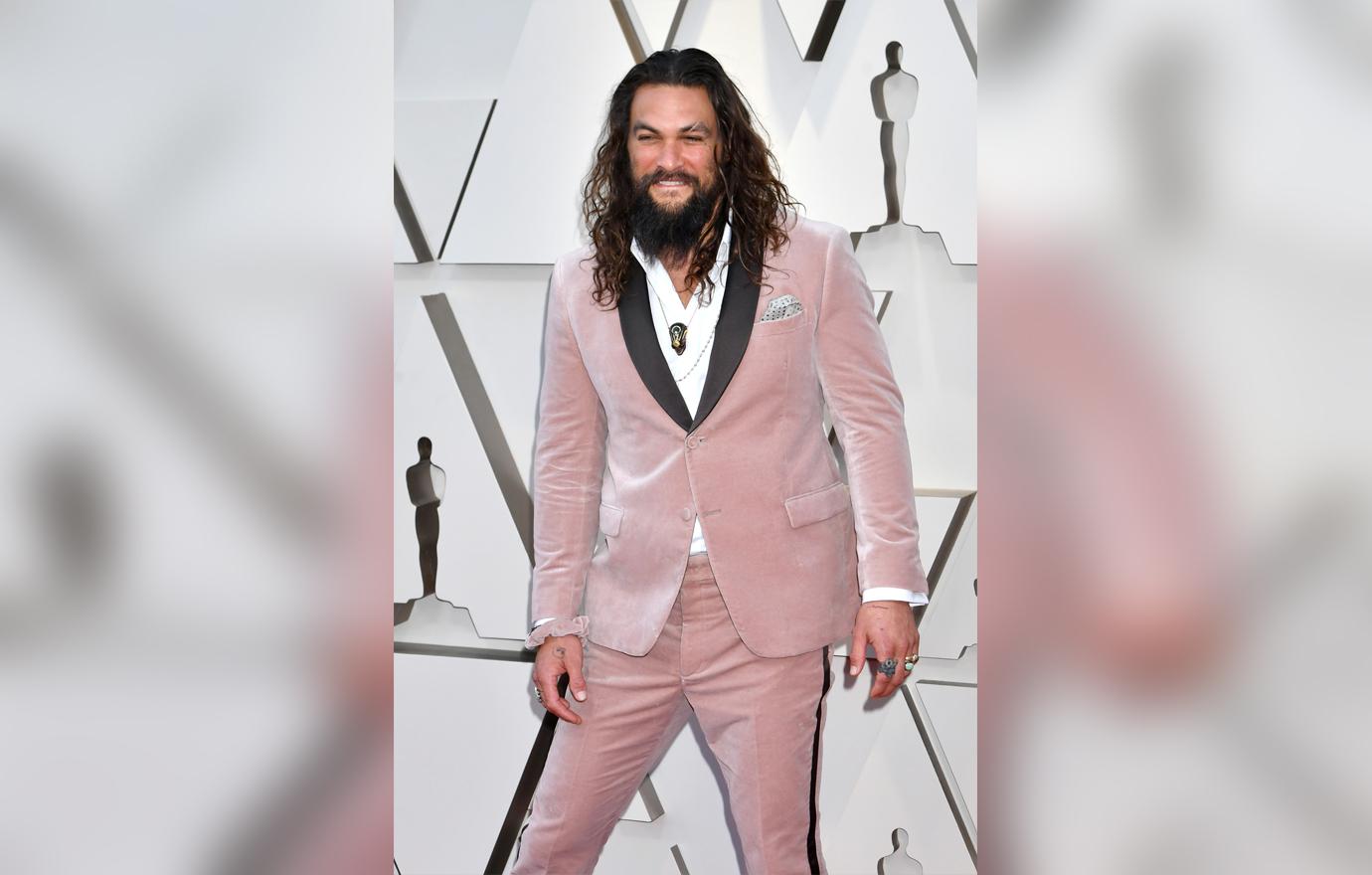 Fans were outraged when Jason Momoa joked about his violent character Khal Drogo raping Daenerys Targaryen (played by Emilia Clarke). Speaking at a Comic Con panel event in 2011, Momoa said, "As far as sci-fi and fantasy, I love that genre because there are so many things you can do, like rip someone's tongue out of their throat and get away with it – and rape beautiful women." Momoa apologized in an Instagram post.
Article continues below advertisement
Salary Secret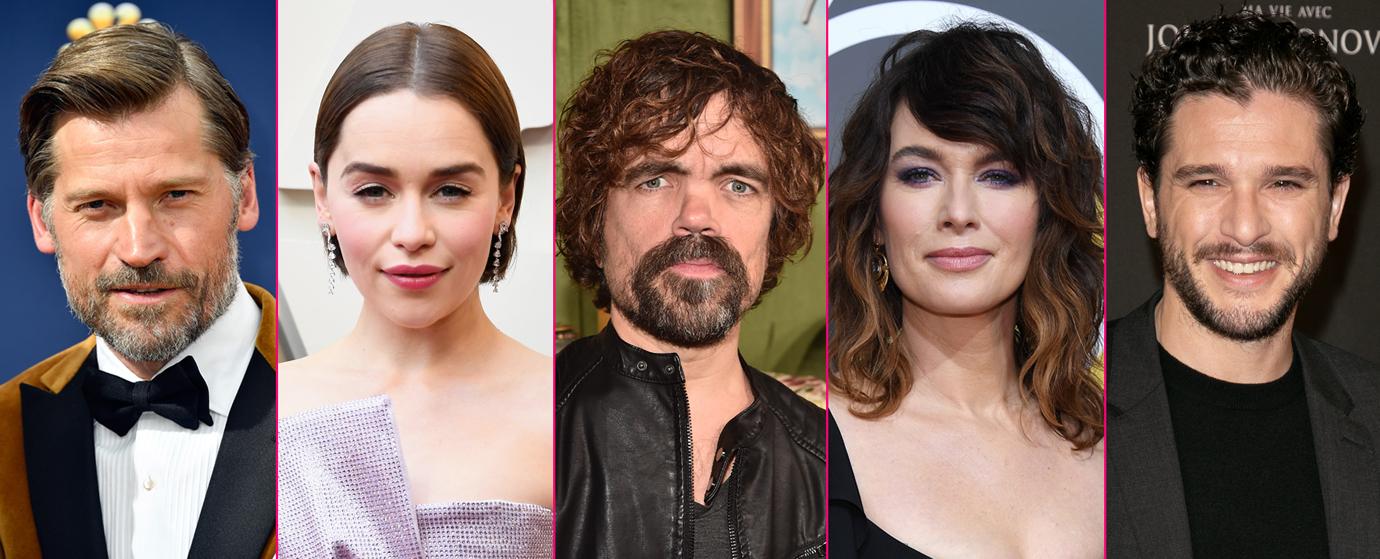 In 2017, Variety spilled the beans on how much the top five GOT cast members were raking in to get them through the winter! Kit Harington, Emilia Clarke, Peter Dinklage, Lena Headey, and Nikolaj Coster-Waldau each get paid $500,000 per episode of the HBO hit drama.
Article continues below advertisement
GOT Porn Stars?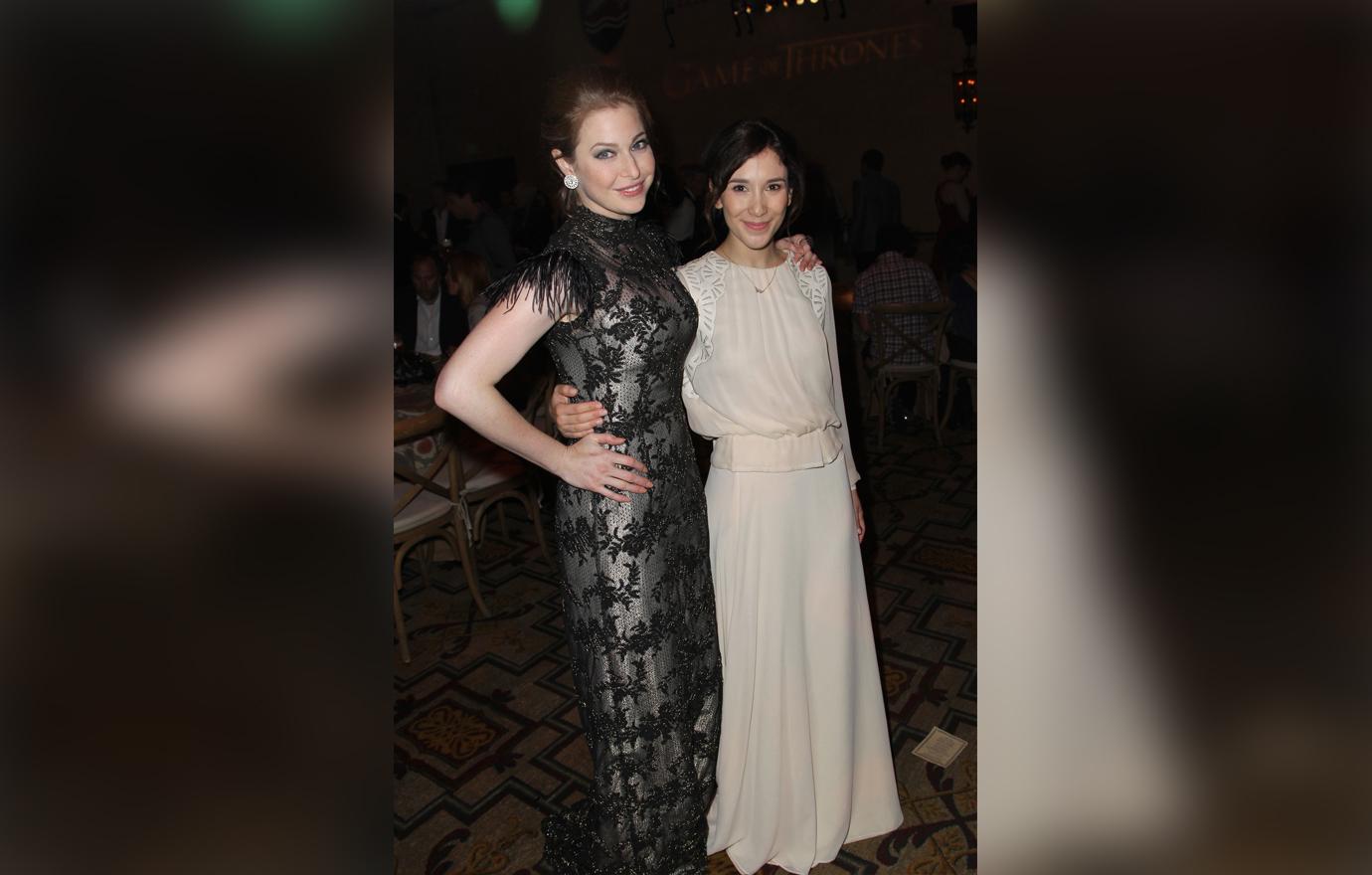 It's been reported that seven actresses on GOT had previously acted in porn! The list includes Esmé Bianco, whose memorable flame-haired character worked in Little Finger's brothel, and Sibel Kekilli, who played Peter Dinklage's character's prostitute lover. Maisie Dee, Sahara Knite, Samantha Bentley, Aeryn Walker, and Jessica Jensen had also had X-rated resumes before Thrones came calling.
Article continues below advertisement
Surprise Lover!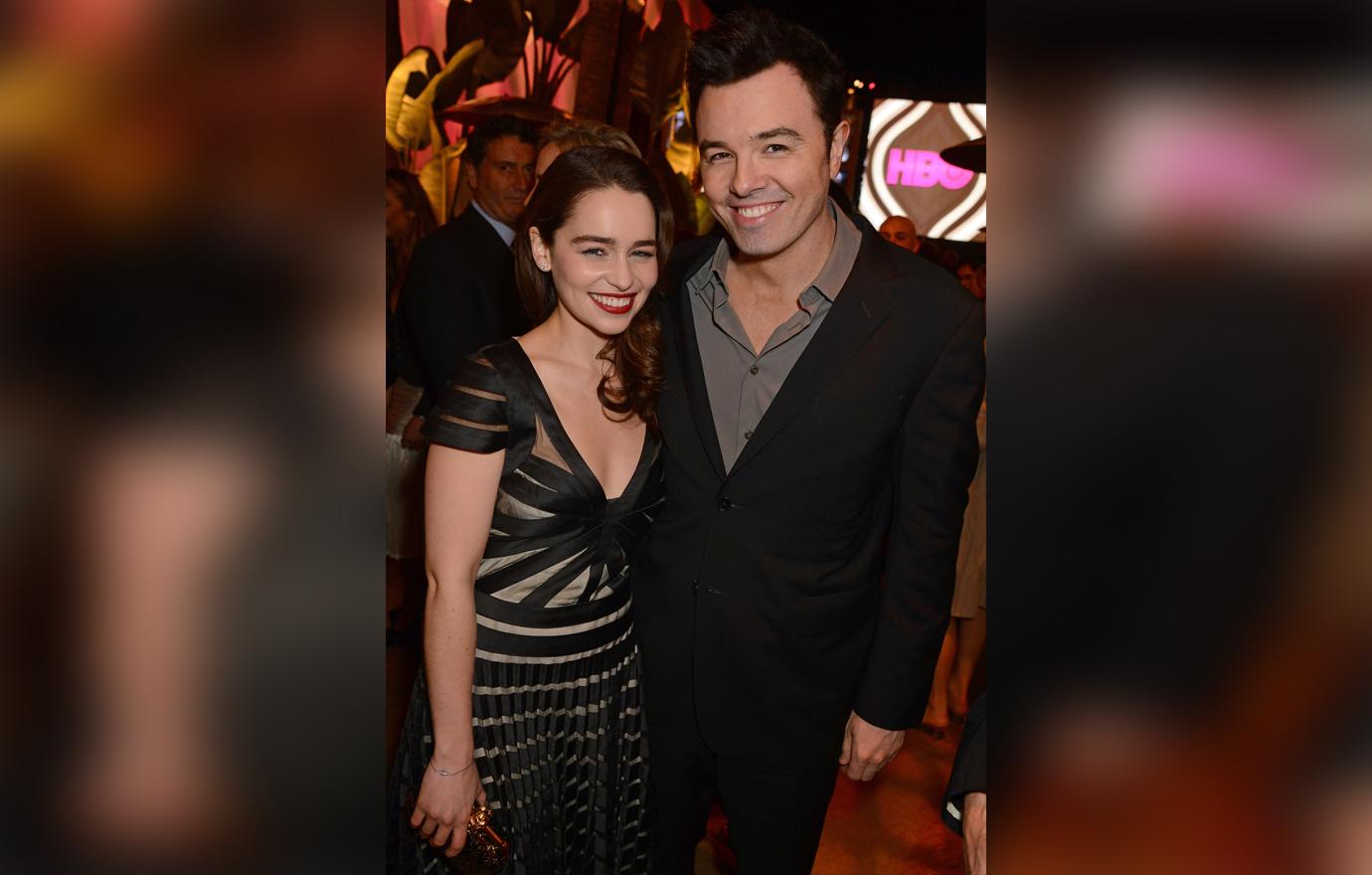 While she was first starring on GOT, Emilia Clarke dated comedian Seth MacFarlane from 2012 to 2013. She's admitted that fans thought their romance was odd, noting, "….you have strangers giving you love-life advice like, 'I'm a big fan of the show, and I'm not sure what you're doing with that guy,' which I didn't react well to. That happened in New York when Seth and I were together." Now Clarke is seeing director Charlie McDowell.
Article continues below advertisement
Throning Up?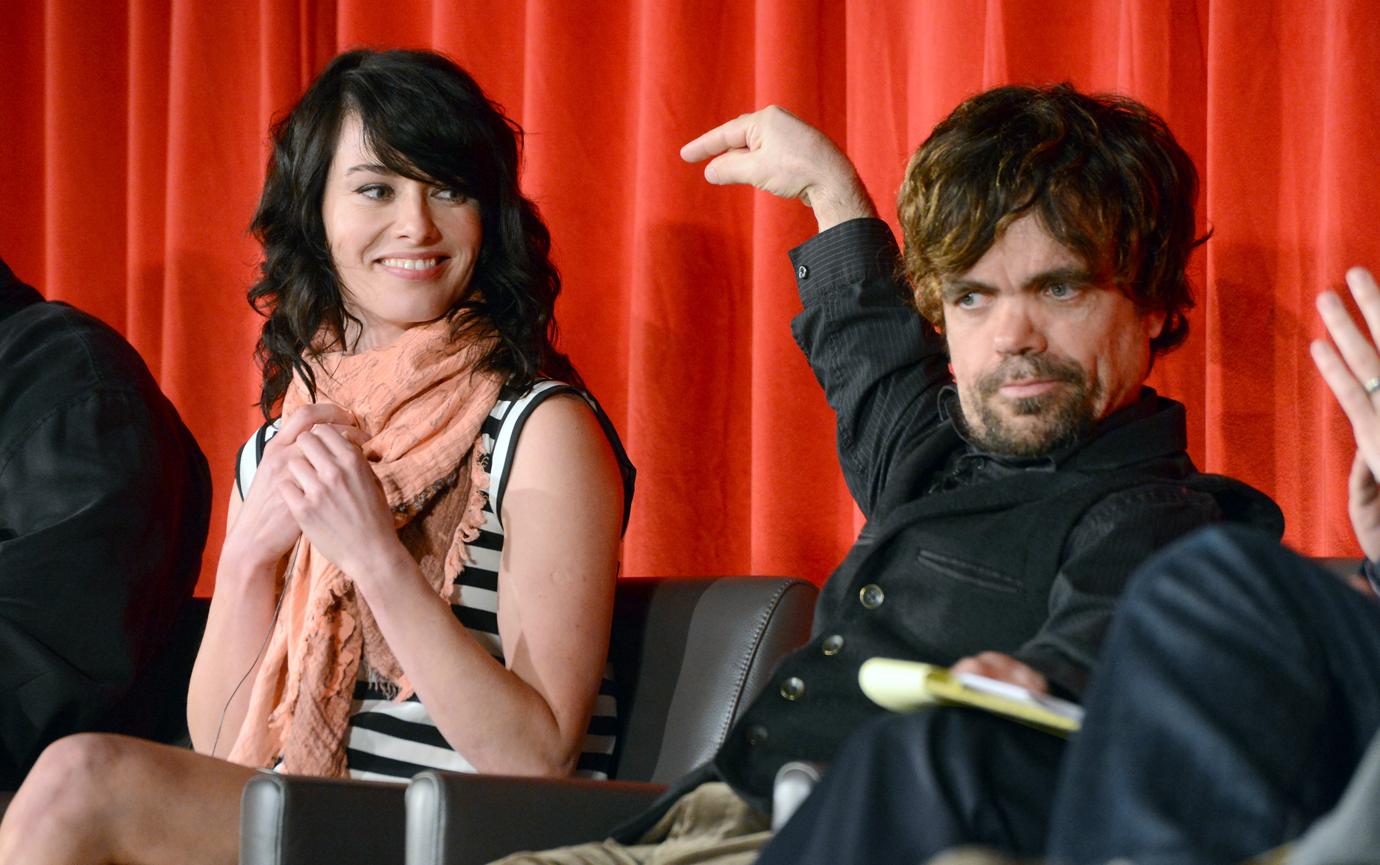 Article continues below advertisement
Moving On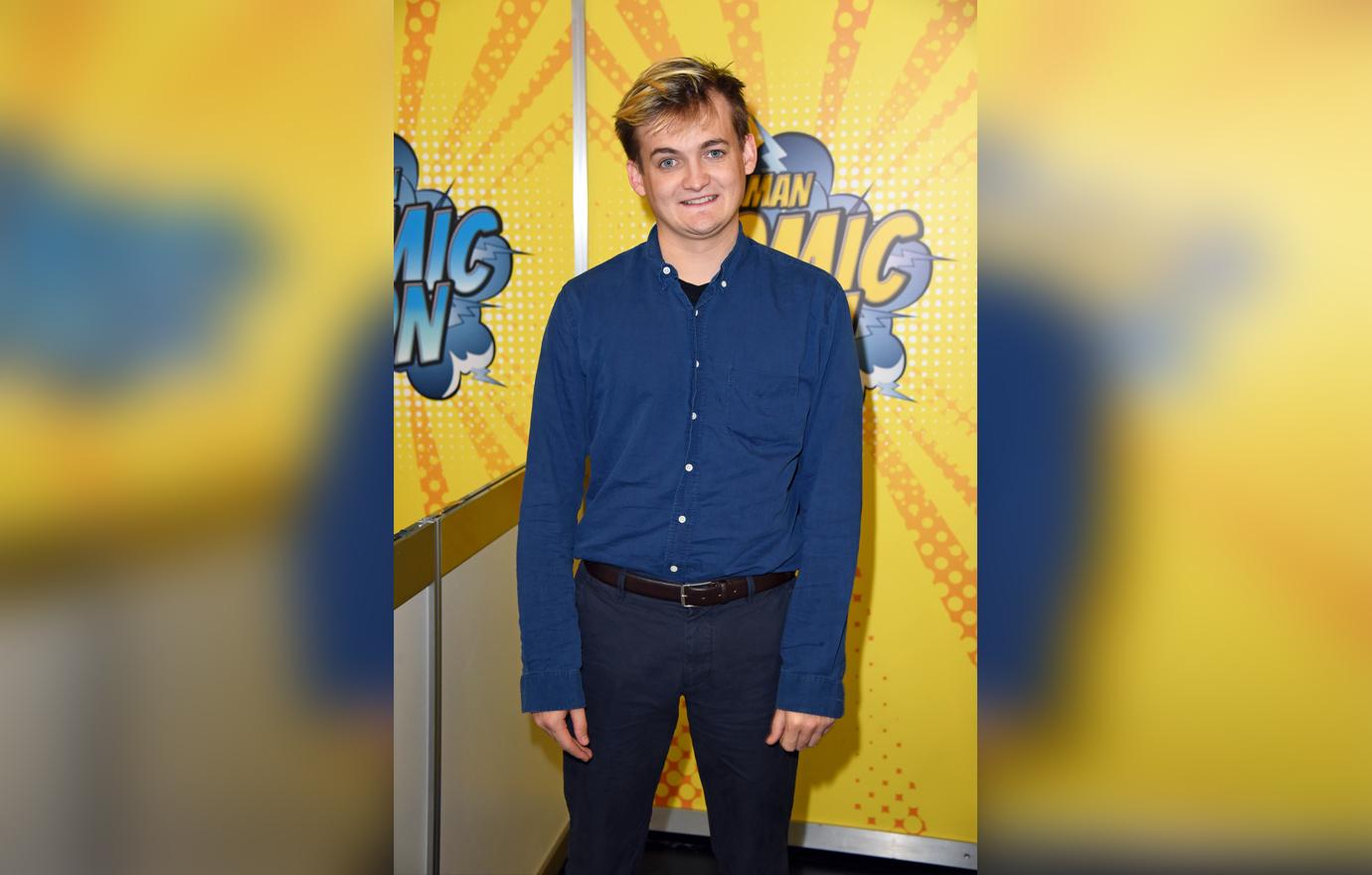 Incredibly, young Irish actor Jack Gleeson, who played sadistic King Joffrey, retired from acting in 2014 after his GOT fame. He began running his own touring theater company, and enjoys ukulele and baking bread.
Article continues below advertisement
Wildling Love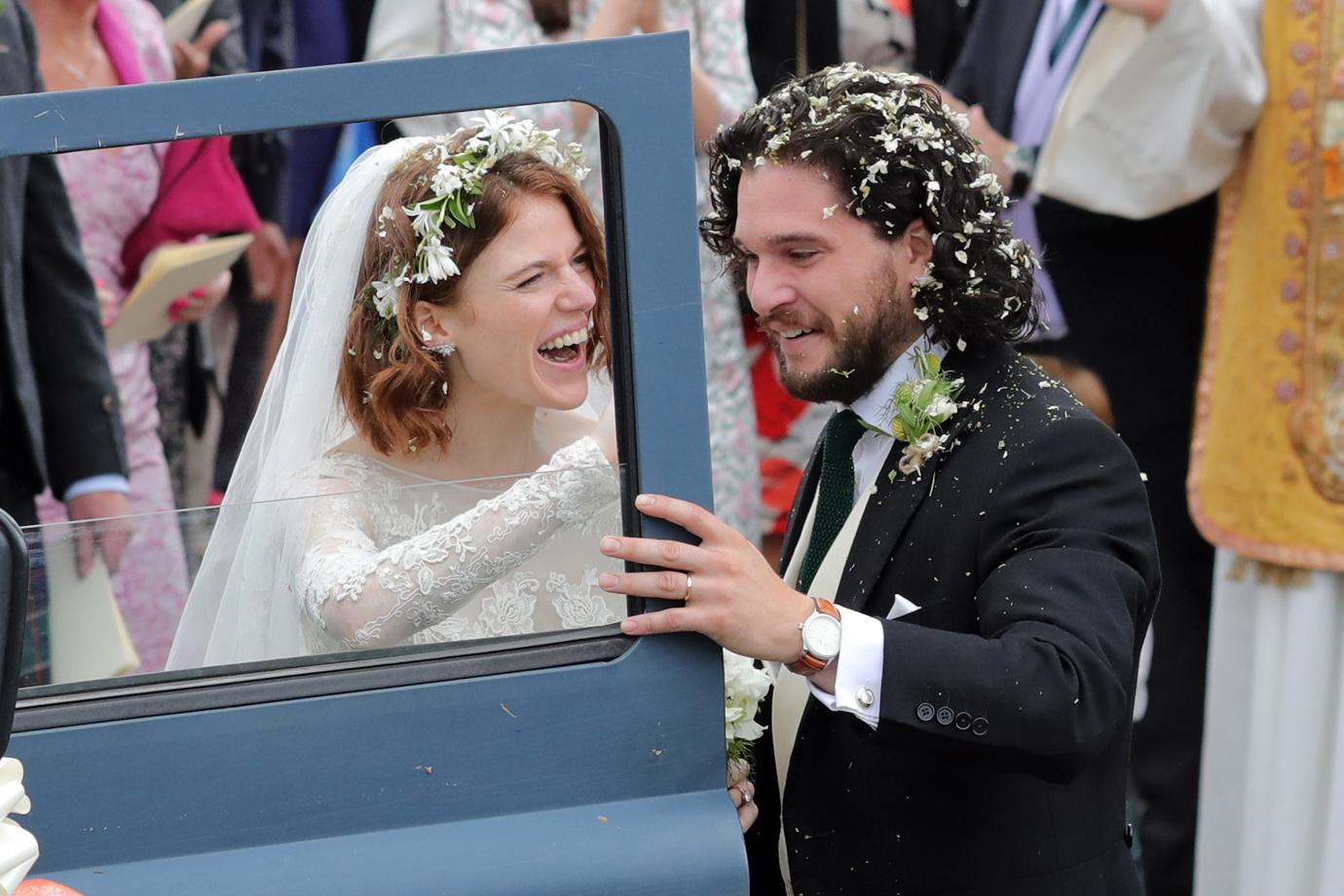 In June 2018, Kit Harrington married his show love interest played by Rose Leslie. The hunky star who portrays Jon Snow said on The Jonathan Ross Show, "I fell in love in Iceland," referring to his character's steamy scenes with "wildling" fighter Leslie beyond the Wall. Harrington admitted, "I fell in love with my co-star."
Article continues below advertisement
Bitter Divorce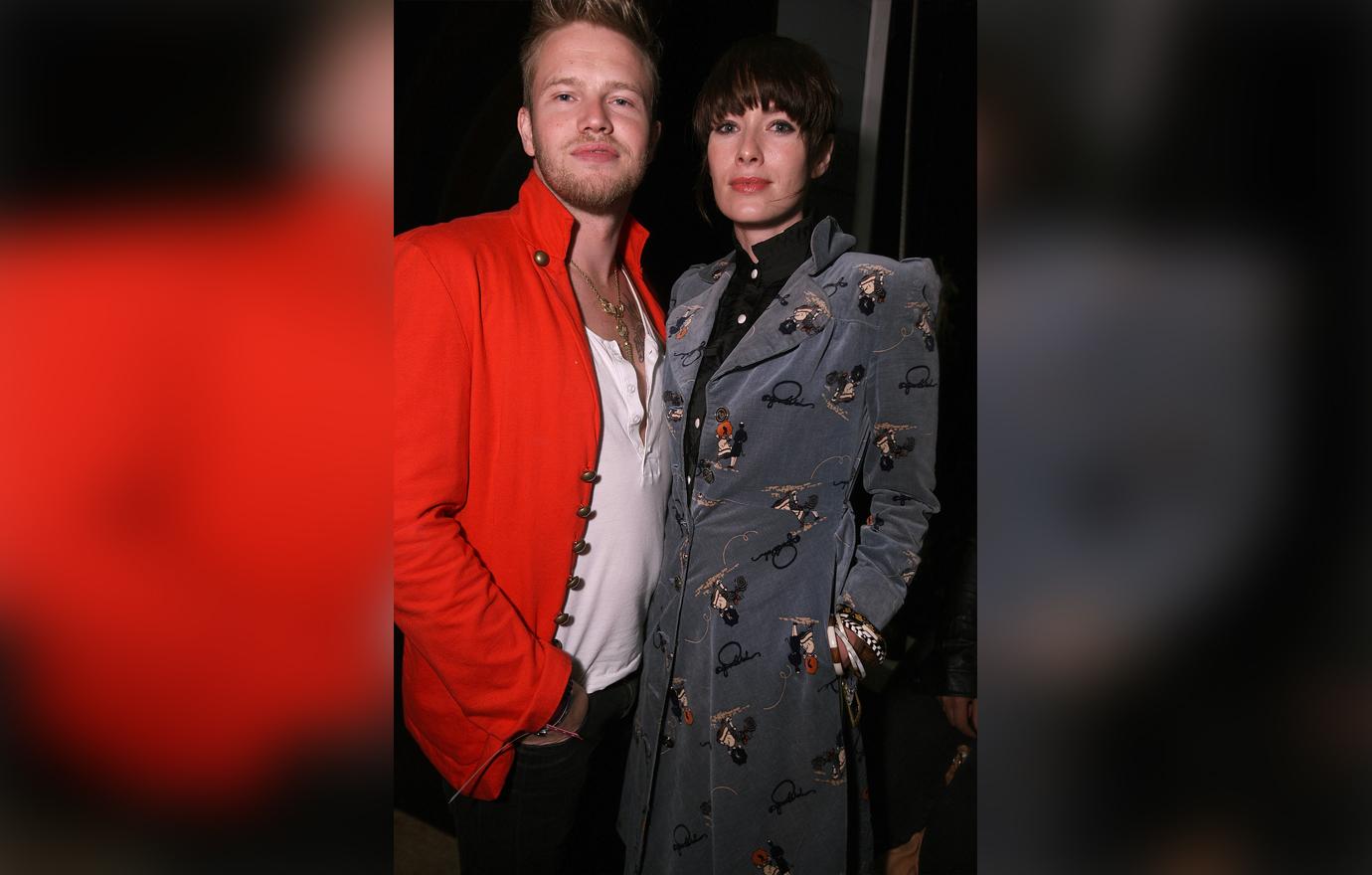 Lena Headey, known as GOT's evil queen Cersei, and musician husband Peter Loughran went through a nasty split in 2012. She claimed their divorce left her broke.
Article continues below advertisement
Medical Shocker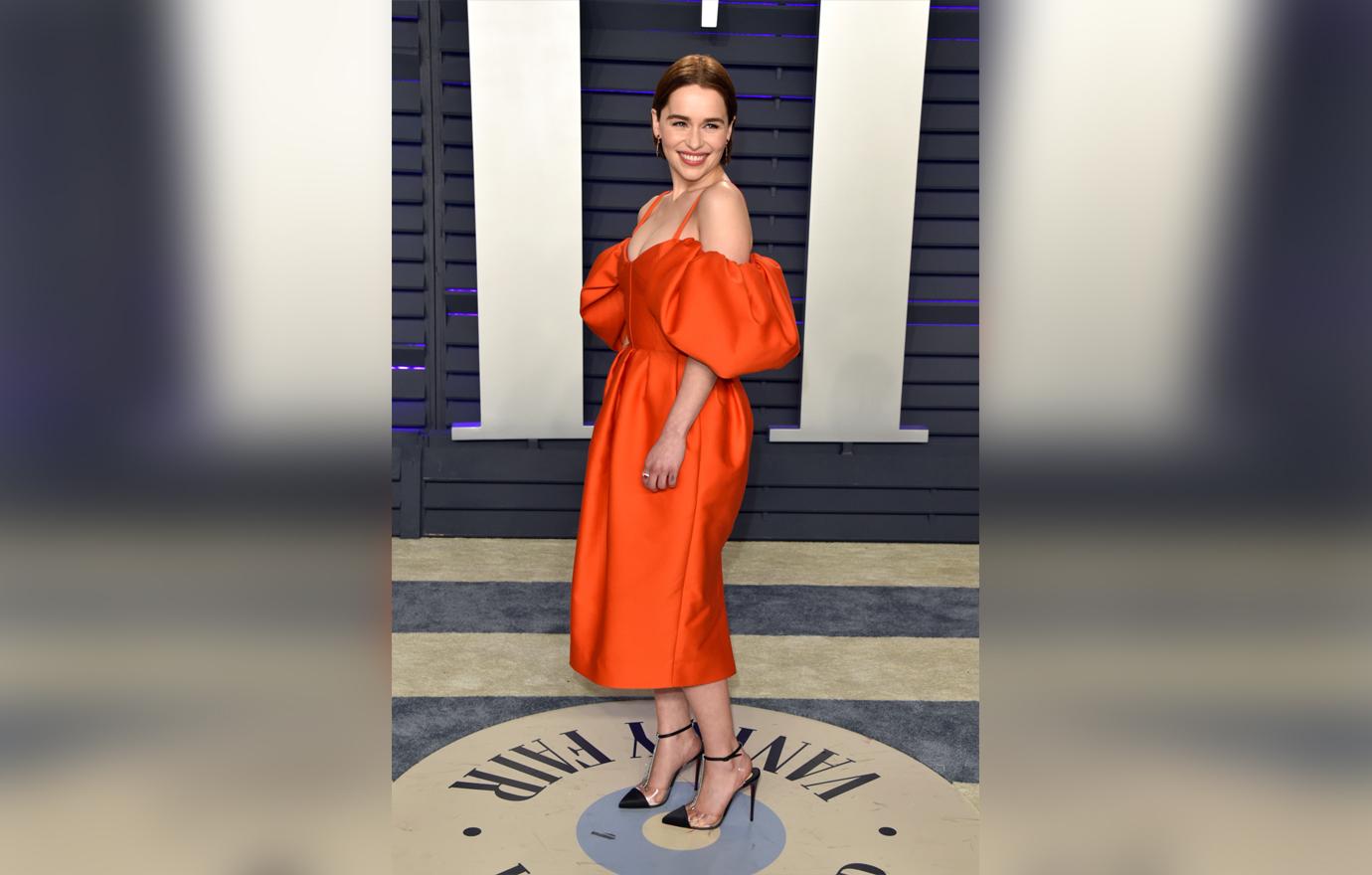 In a stunning revelation, Emilia Clarke recently wrote in a personal essay for The New Yorker that she'd secretly suffered two aneurysms while filming the show. Both of them almost killed her. Clarke was "violently, voluminously ill," but she survived after brain surgery. "Even before we began filming Season 2, I was deeply unsure of myself. I was often so woozy, so weak, that I thought I was going to die," she recalled.
Article continues below advertisement
Bisexual Past?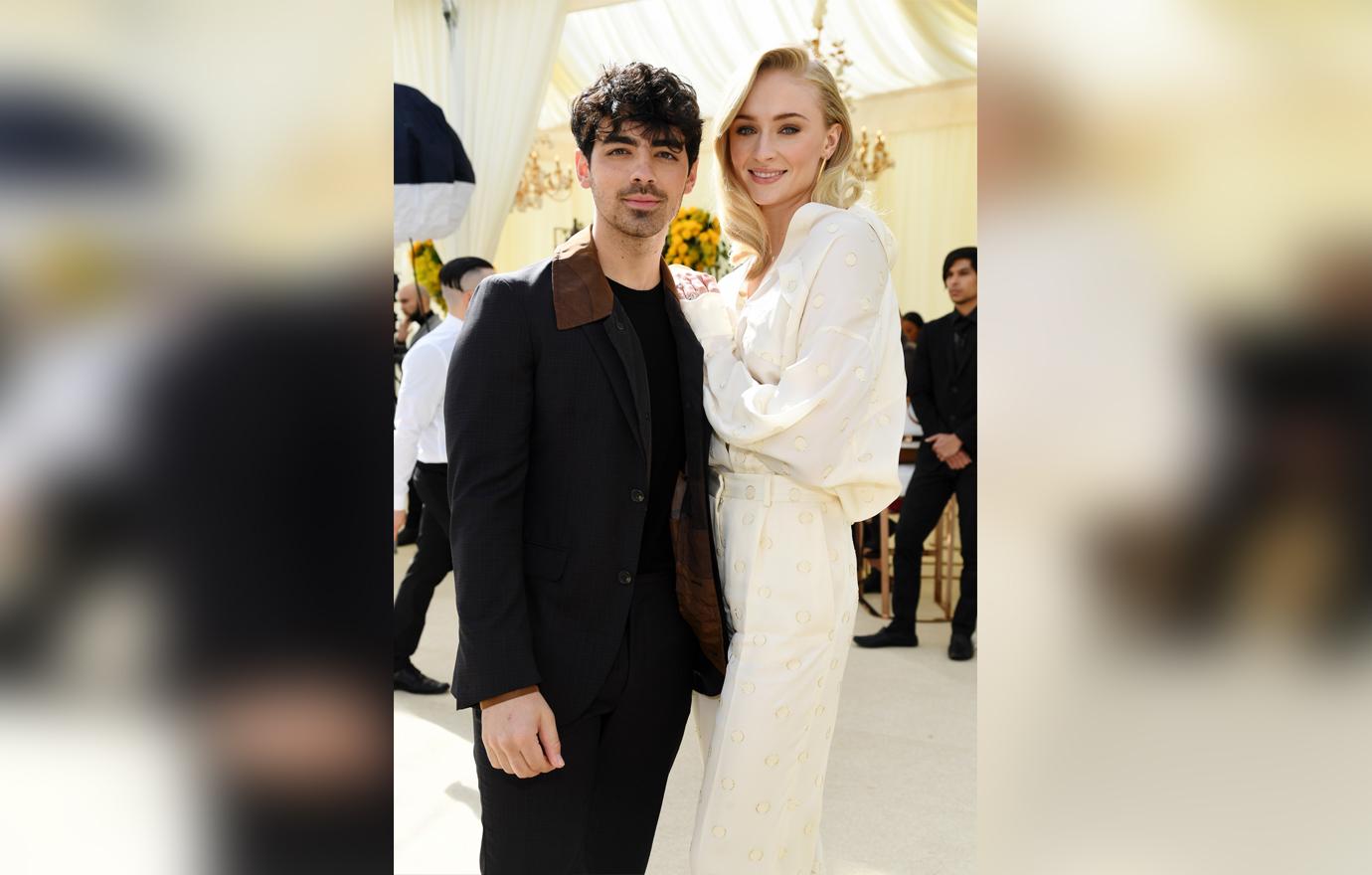 Winterfell's maiden Sophie Turner is planning her wedding to singer fiancé Joe Jonas, but has said about her sexuality, "Everyone experiments. It's part of growing up. I love a soul, not a gender."
Article continues below advertisement
Set Romance?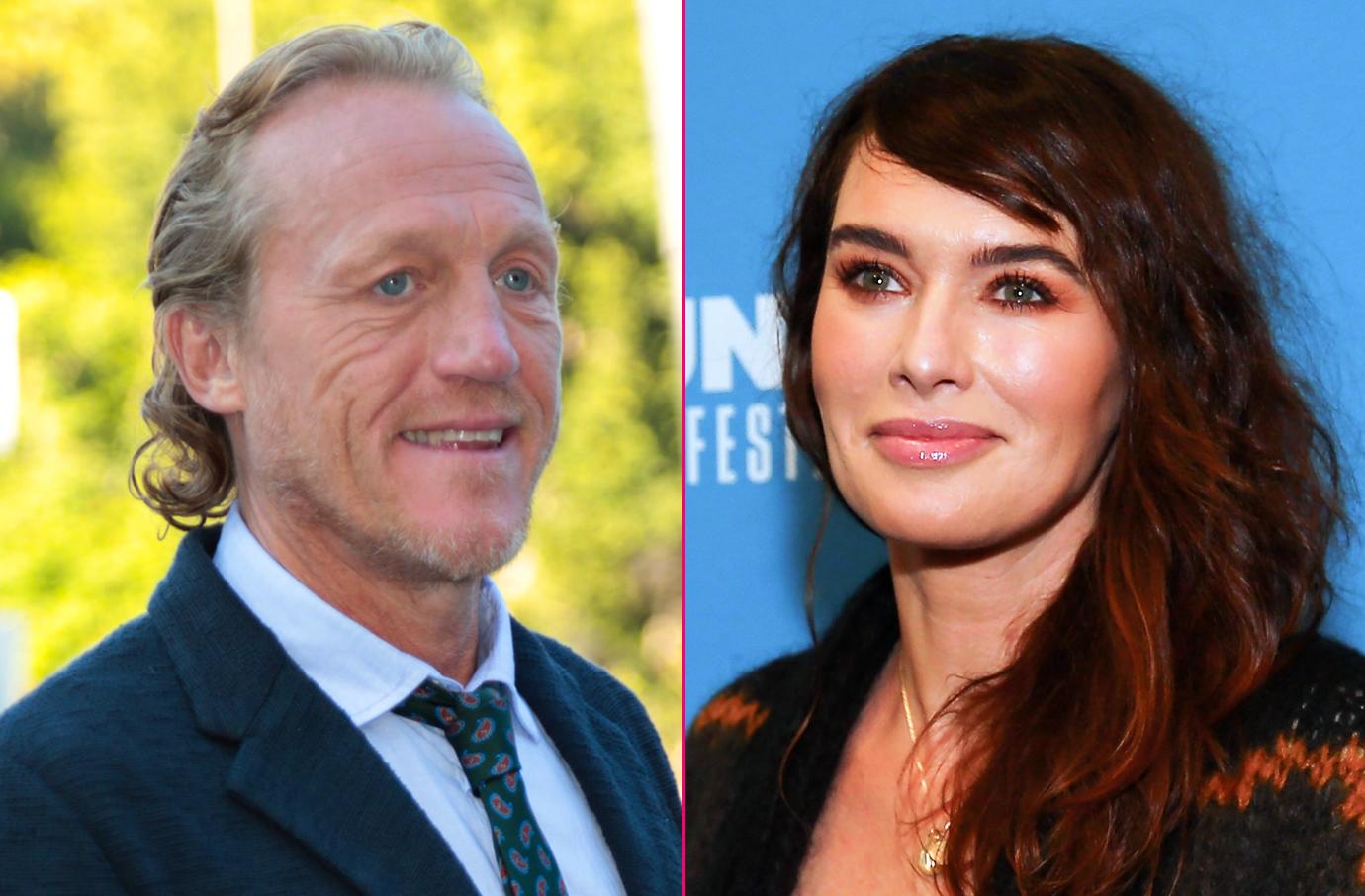 Lena Headey and GOT co-star Jerome Flynn, who plays swashbuckling Bronn, were reportedly in a secret romance that ended in early 2014. Was the split fierce? Rumors flew that the two were kept apart on the set.
Article continues below advertisement
No Affair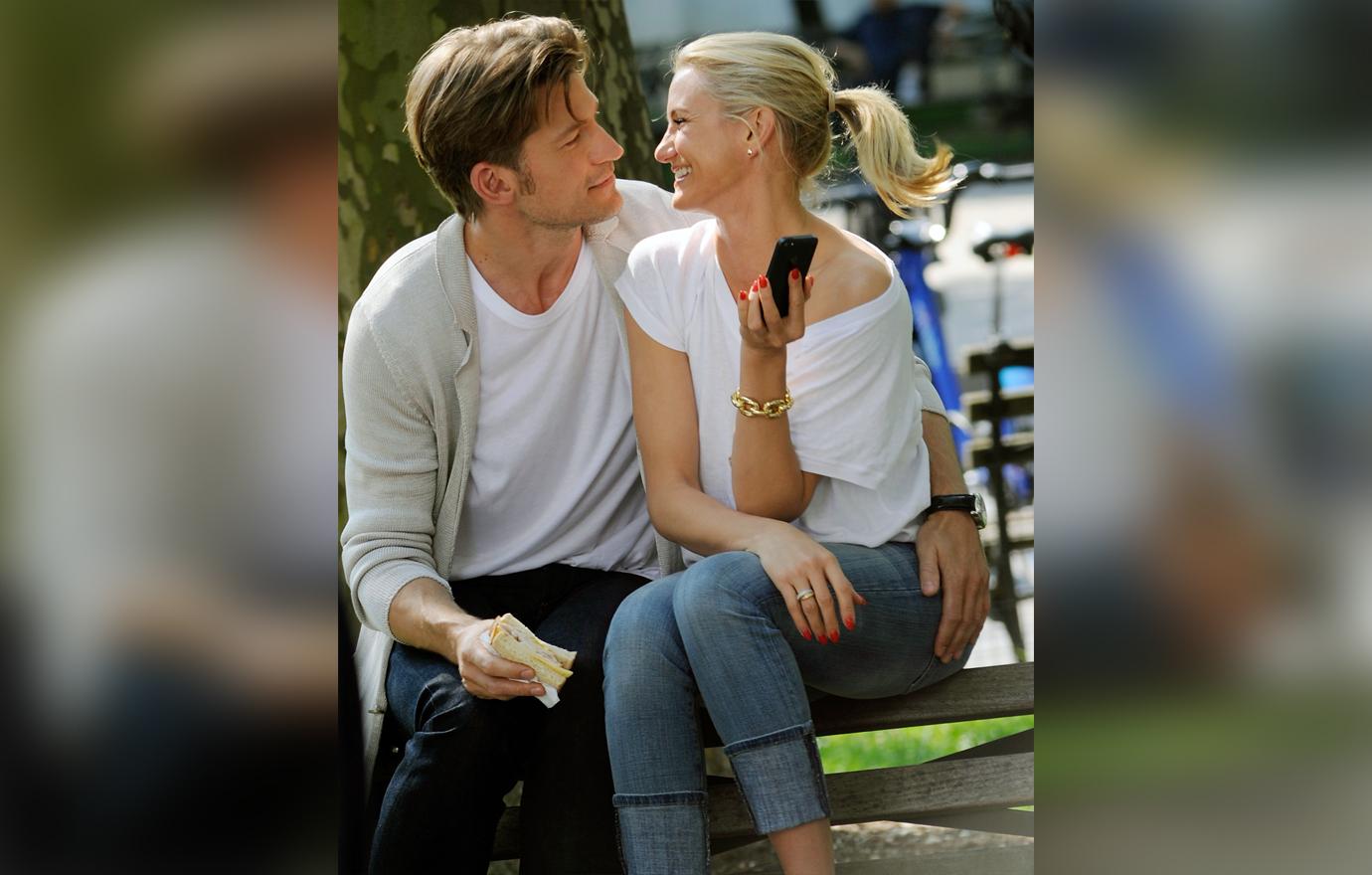 Nikolaj Coster-Waldau had to debunk rumors that he had an affair with Cameron Diaz after they were co-stars in the 2014 movie The Other Woman. Photos showed the two kissing, but it was all for the cameras. Coster-Waldau said his wife laughed when a fan sent her a letter claiming he'd had an affair with Diaz.
Article continues below advertisement
Red For Love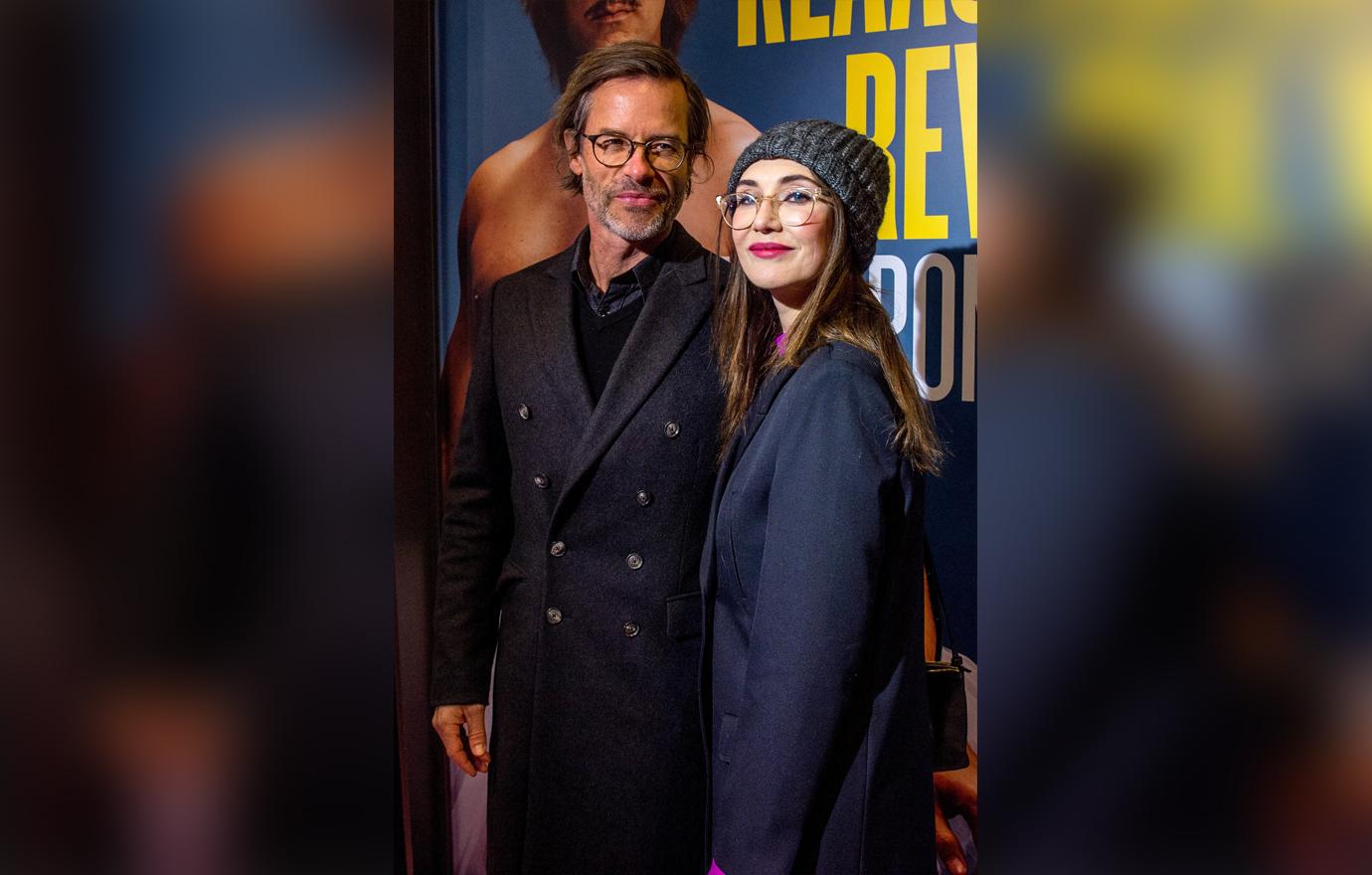 Carice Anouk van Houten, who portrays Melisandre the "red woman" priestess, is much softer in real life. She gave birth to beau Guy Pearce's baby in 2016. The famed LA Confidential actor revealed his split from Kate Mestitz, his wife of 18 years, in 2015 had prompted suicidal thoughts. Pearce thanked van Houten and their son Monte for supporting him through a "very challenging period of life."
Article continues below advertisement
Lord's Turbulent Love Life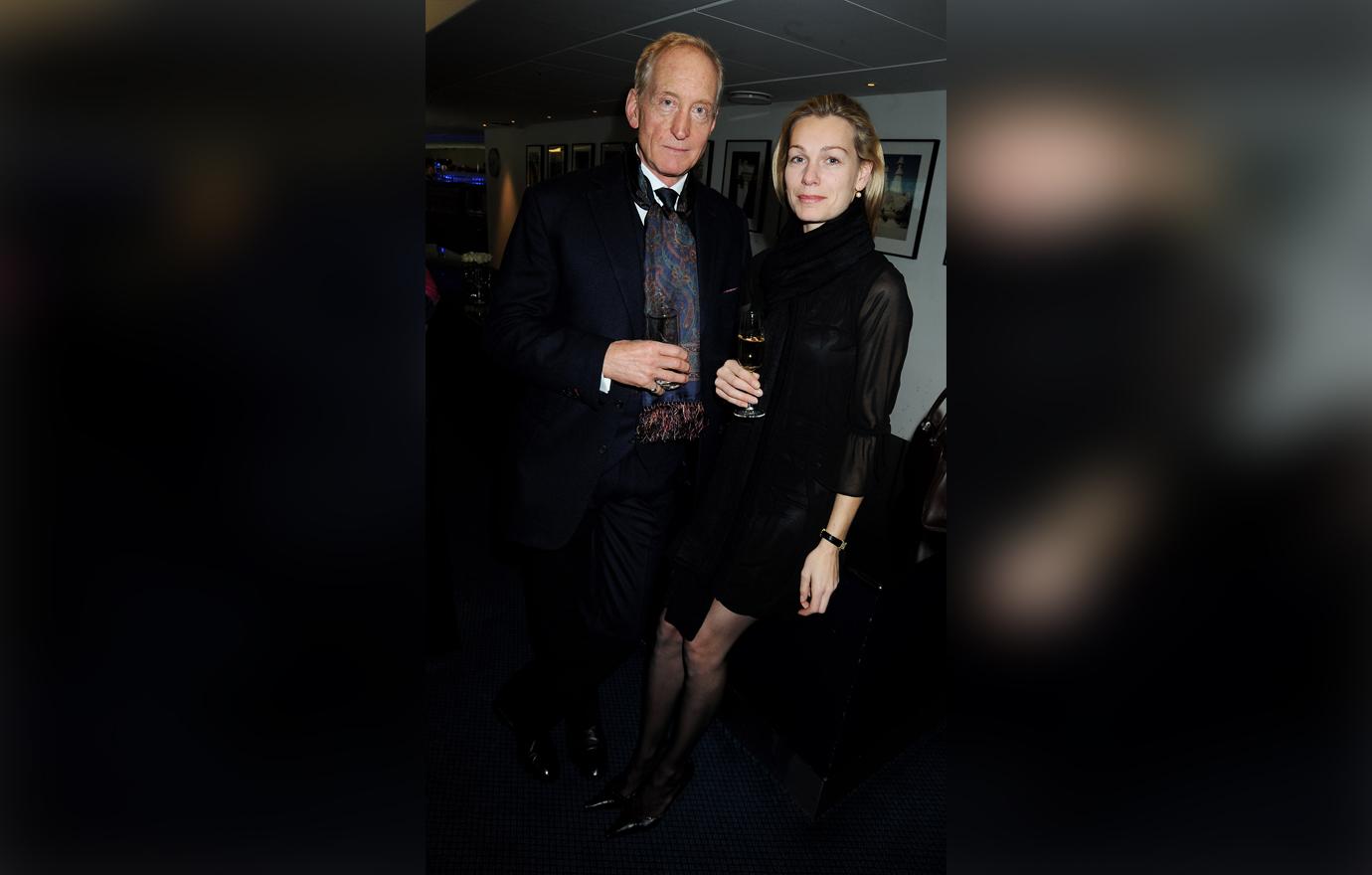 Charles Dance thrilled Thrones fans as Lord Tywin Lannister. The veteran British actor's romantic life has been a mess, however, as he split from his much younger baby mama, Eleanor Boorman, just months after the birth of their daughter in 2012, according to the Daily Mail. Boorman is 26 years younger than Dance, who divorced his wife of 33 years in 2004.