Game Of… Porn Stars! Find Out Which 'Game Of Thrones' Stars Have X-Rated Resumes!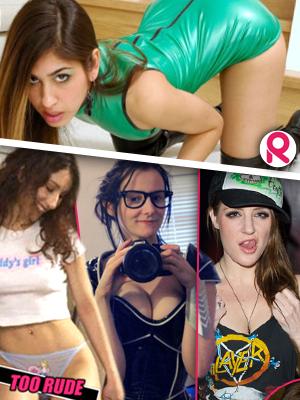 It's hard to say which Game of Thrones fans prefer — its riveting story lines or its titillating nude scenes. And while the show has come under fire for it's frequent flesh-flashing in the past, RadarOnline.com has learned that hiring stars who look good naked has been a conscious decision. In fact, several cast members have a past in porn! Take a look who was stark naked before they visited the House of Stark.
Article continues below advertisement
Sahara Knite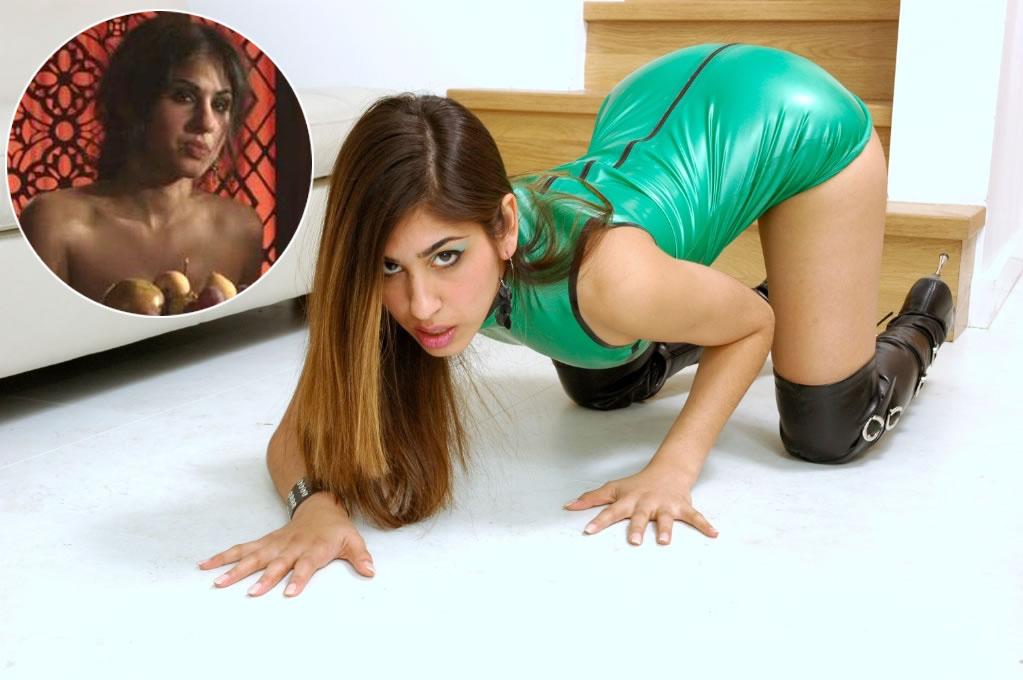 Actress Sahara Knite wasn't playing too far out of type when she appeared as one of Petyr Baelish's prostitutes in Season One. Before getting down in one of the show's most controversial girl-on-girl scenes, she starred in such films as Bangladesh Booty 2, Barely Legal Spoiled Brats, Burrit-Hos, and her own foot fetish vehicle, Sahara Knite's Foot Tease.​
Maisie Dee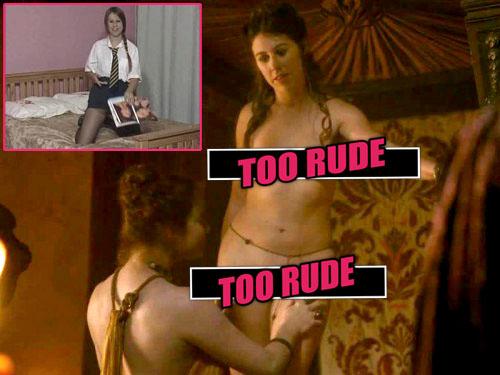 Another of Baelish's prostitutes, actress Maisie Dee, also has an X-rated past. Before playing King Joffrey's sex partner "Daisy" in Season 2, she appeared in the hardcore bondage porn film Hanging Perverts.
Article continues below advertisement
Samantha Bentley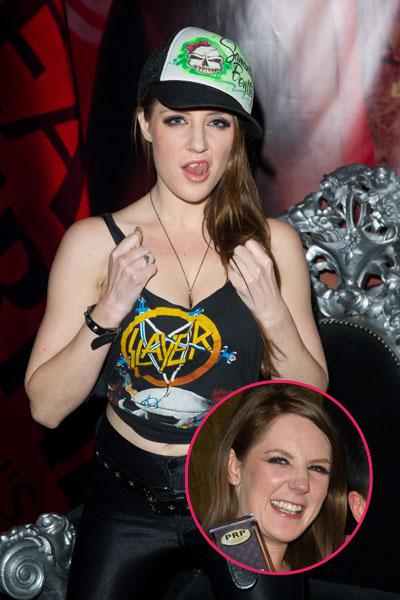 British actress Samantha Bentley was announced last fall as an addition to Season Four's cast. Her role was not specified, but if it involves nudity it's sure to be a success. She won "Best Female Performer" at the UK Adult Producers Awards last year and has appeared in nearly 50 skin flicks, including Fingers, Tongues and Bums, Pleasure Professionals, and Young Harlots: Forbidden Fruit.
Article continues below advertisement
Jessica Jensen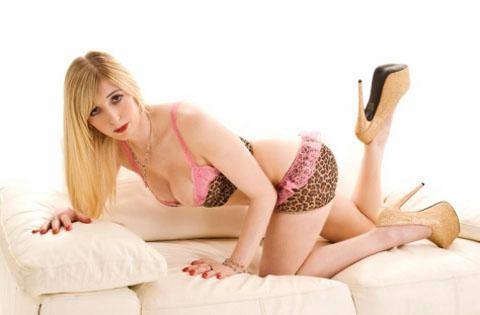 Another porn vet, Jessica Jensen, is also taking on an unnamed role this season. Previous roles have included a spot in Extreme Mothers: 2.
Article continues below advertisement
Sibel Kekilli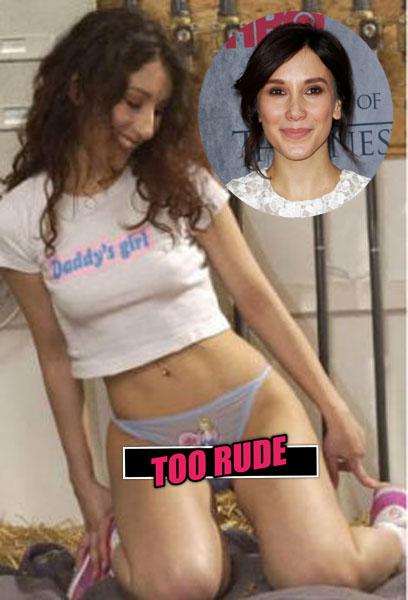 Sibel Kekilli was originally a guest star in Season One as Tyrion Lannister's lover, Shae, and has since become a regular character. More than a decade ago, she starred in German pornos under the name Dilara. Some of her hits? Beauty of Sex and Hay Ride
Article continues below advertisement
Aeryn Walker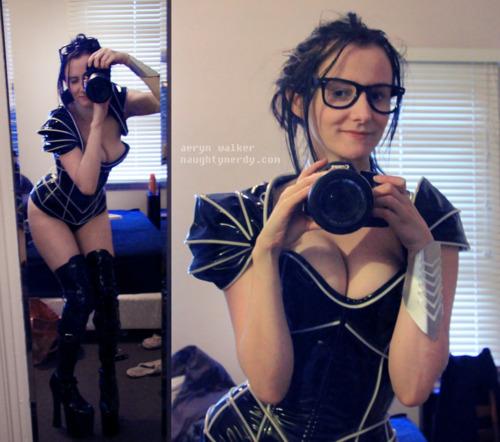 Aussie beauty Aeryn Walker will play one of Crater's wives in Season Four. Before her big break, she starred in amateur porn with an emphasis on anime and science fiction costume play.